1937 Selmer Balanced Action Alto Sax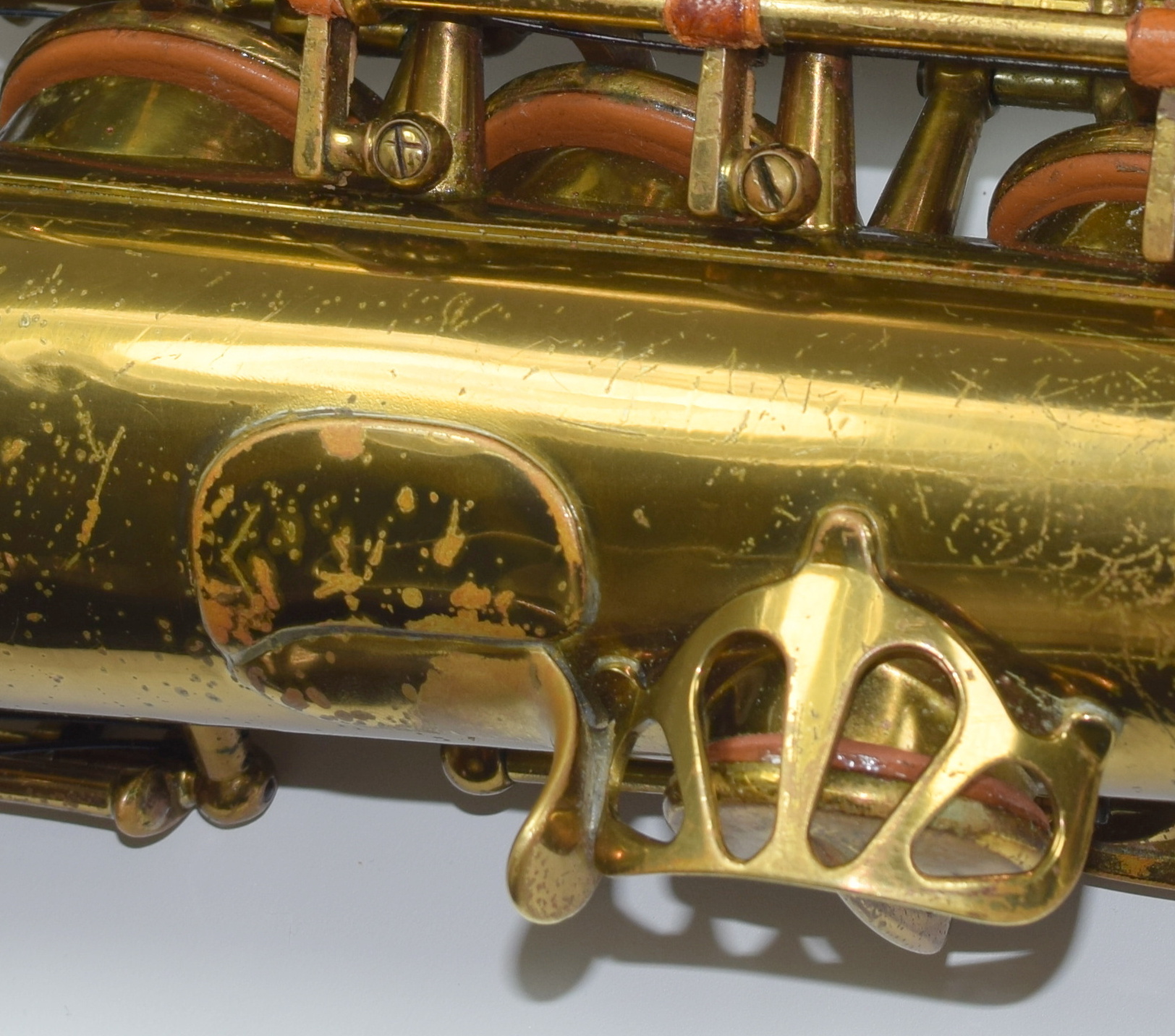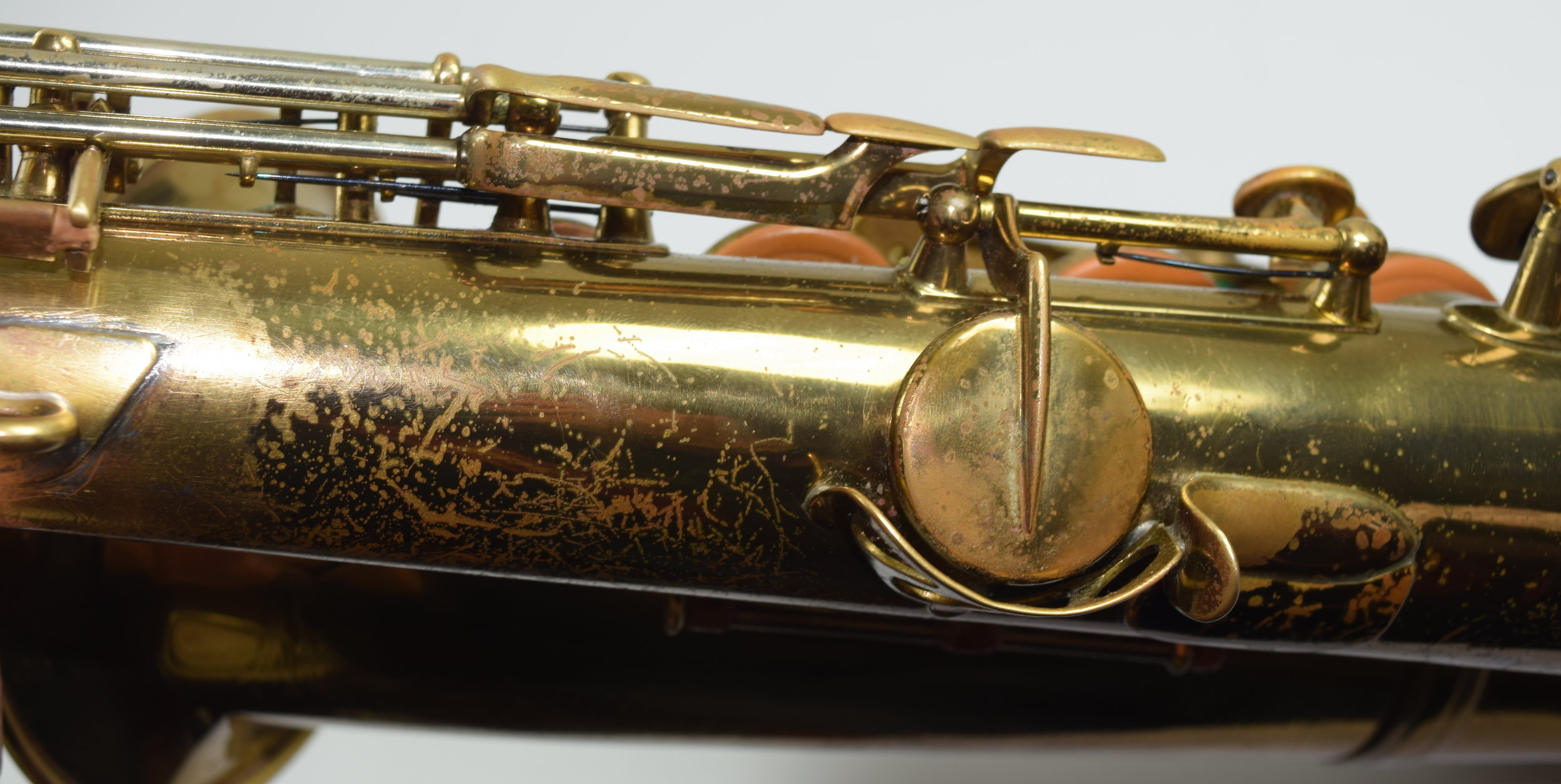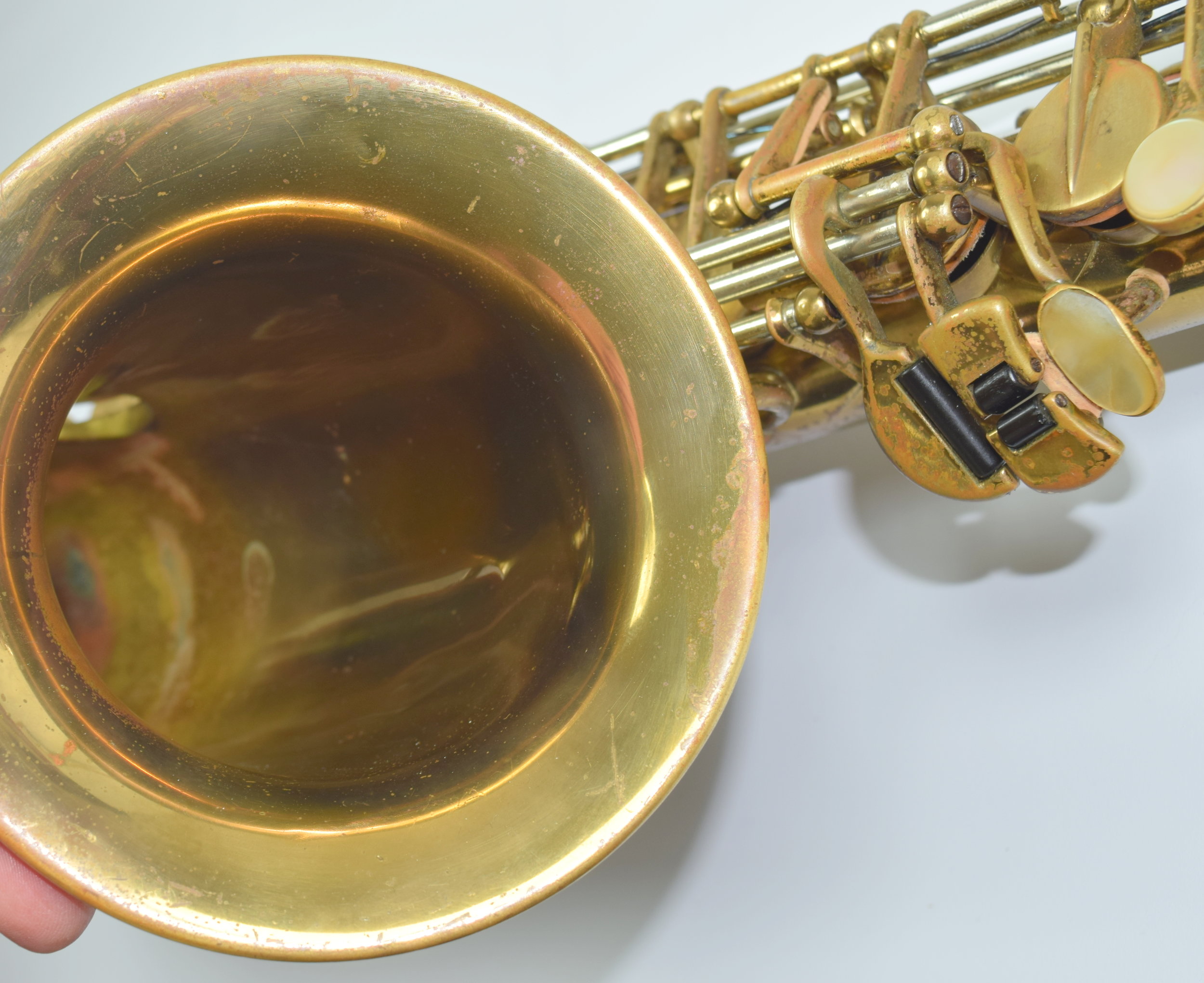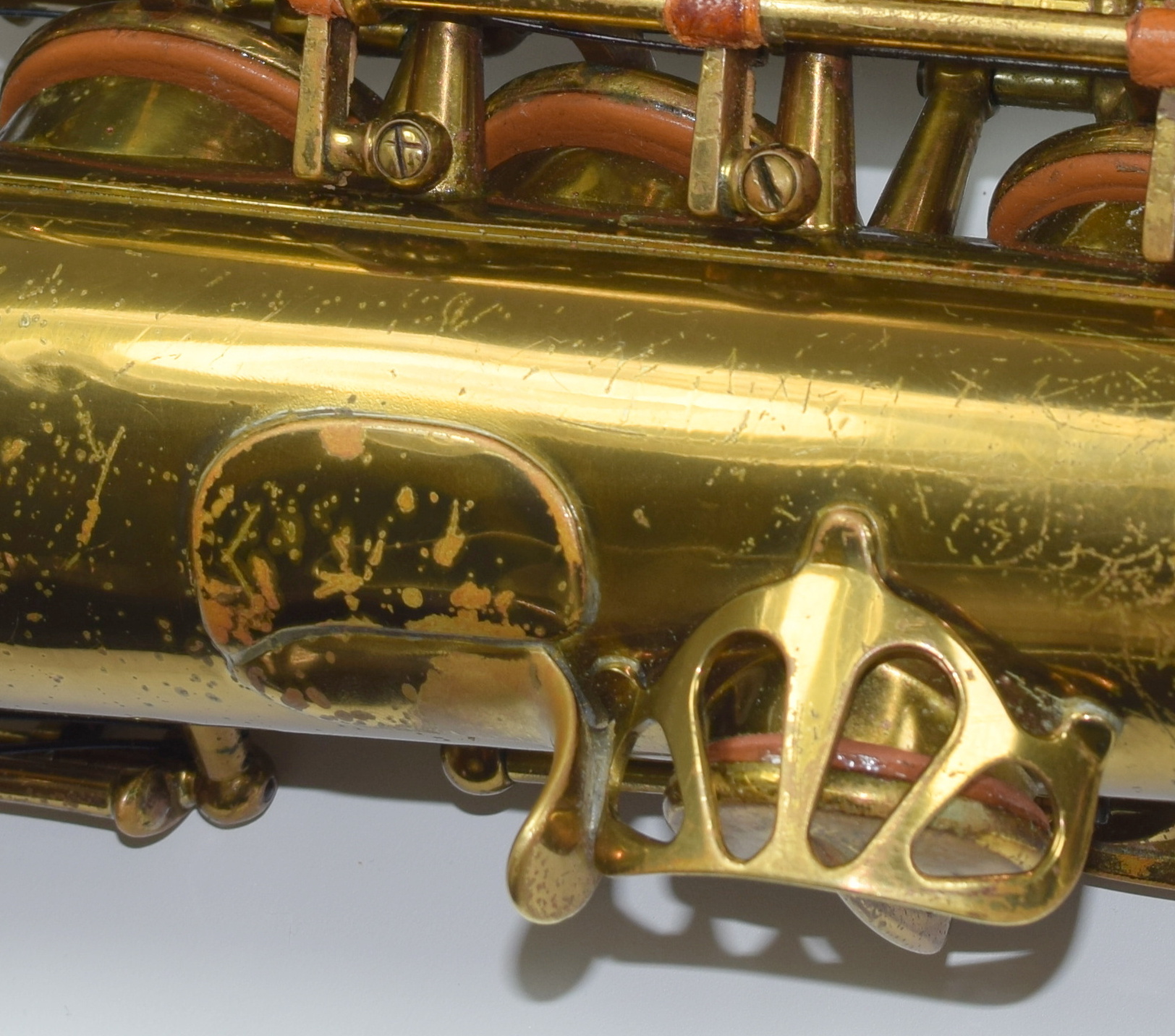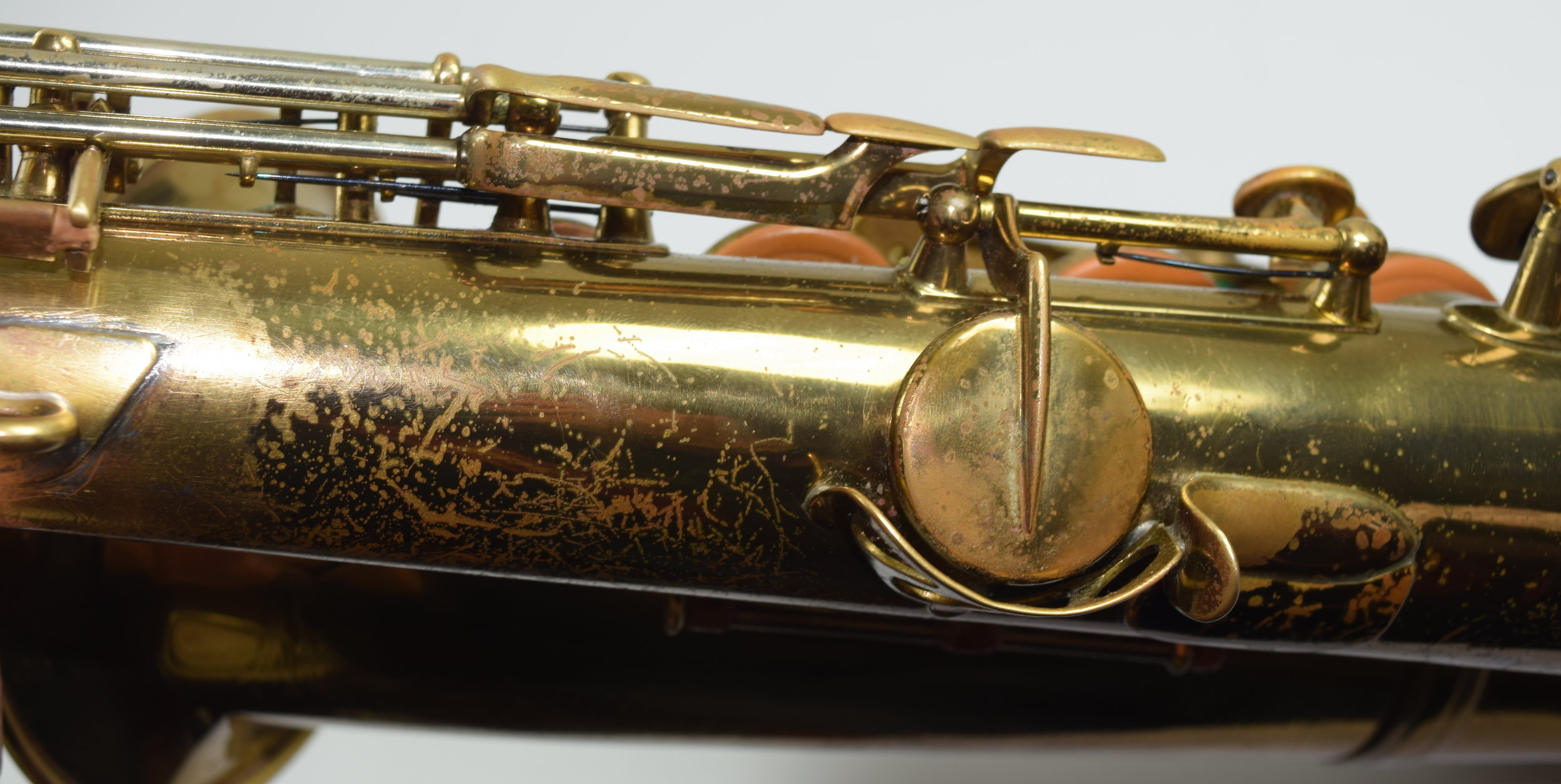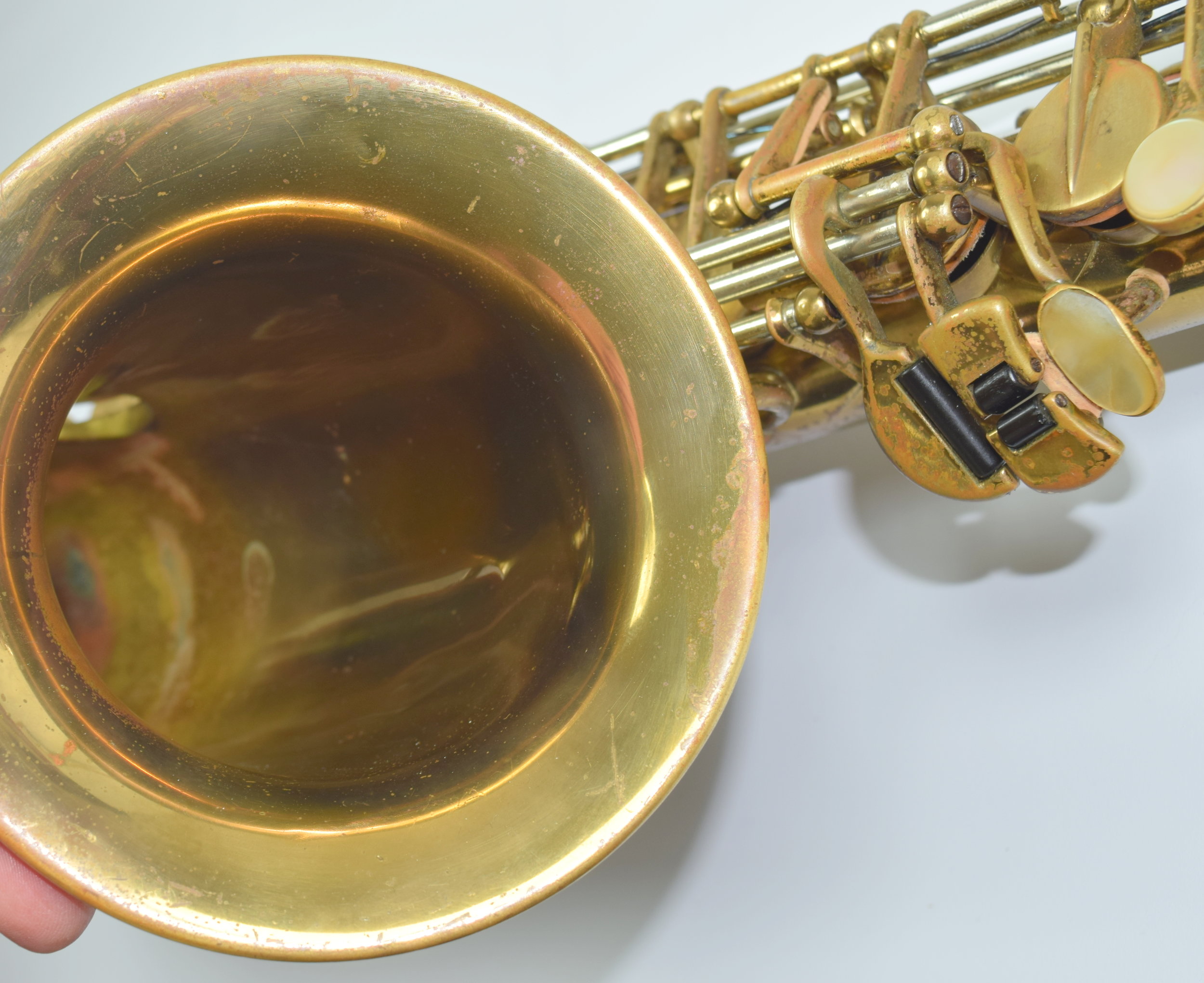 sold out
1937 Selmer Balanced Action Alto Sax
Selmer Balanced Action alto sax.
#229xx from 1937
This horn has been relacquered.
The neck is a Selmer Super Balanced Action vintage, later than the horn itself. They have been joined together since at least the 1970's and probably a lot longer.
The horn came to me with a recent overhaul and then my own tech went over it. It feels and sounds great and needs nothing. The tone of these horns is incomparable and in my opinion the best Selmer ever made.
Everything is in good shape and ready for use at a pro level.
If you are looking for a horn with rich elegant expressive tone this is it.
The body is in great shape, its been well cared for over these many years. You can see the brass patch added neck to the RH thumb rest. This was done preventatively and there is no issue there. There are no issues anywhere it is a very nice saxophone.
Comes in a good quality older generic case.