1951 Buescher B7 THC Top Hat Cane 400 alto sax #341xxx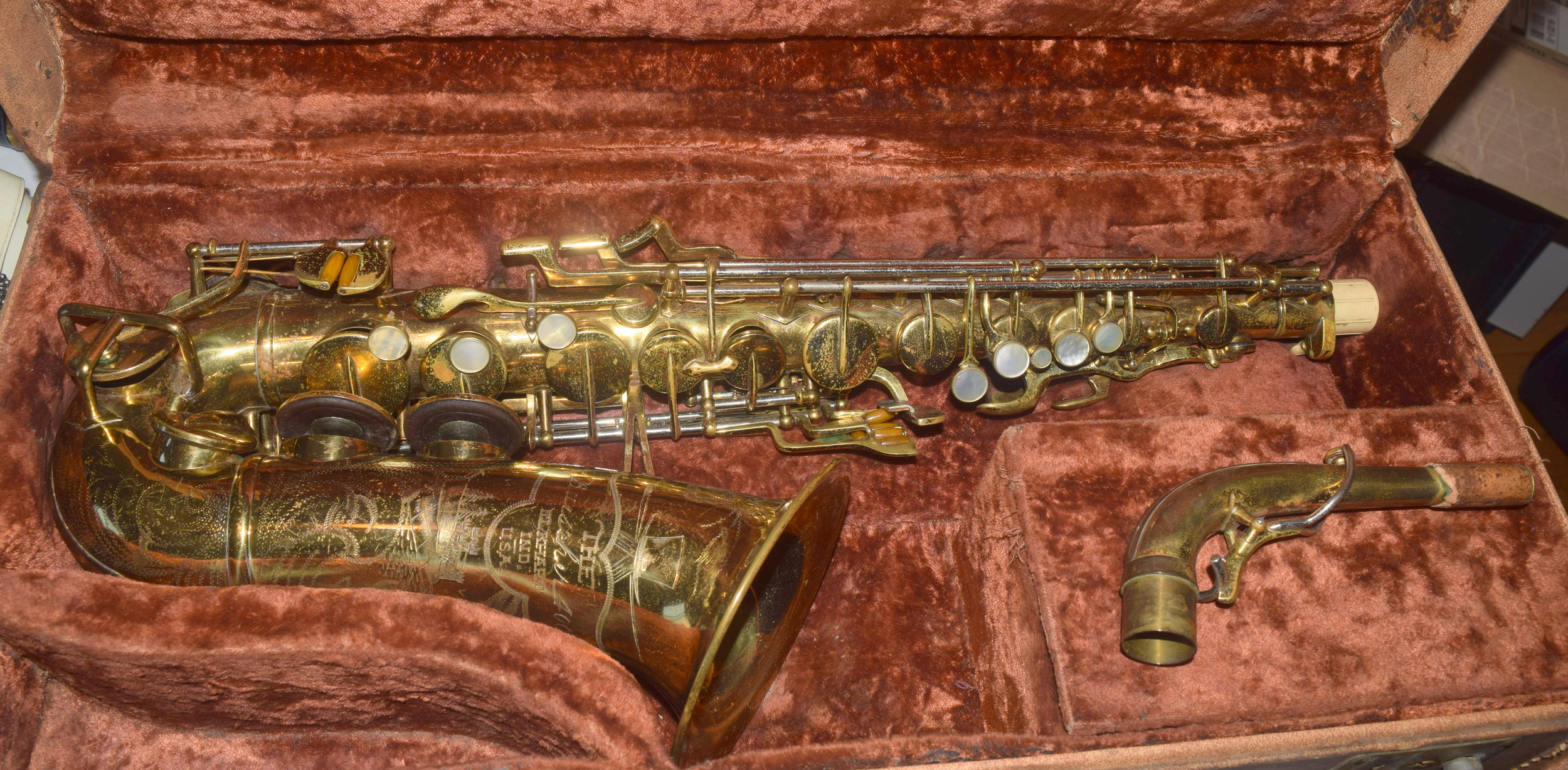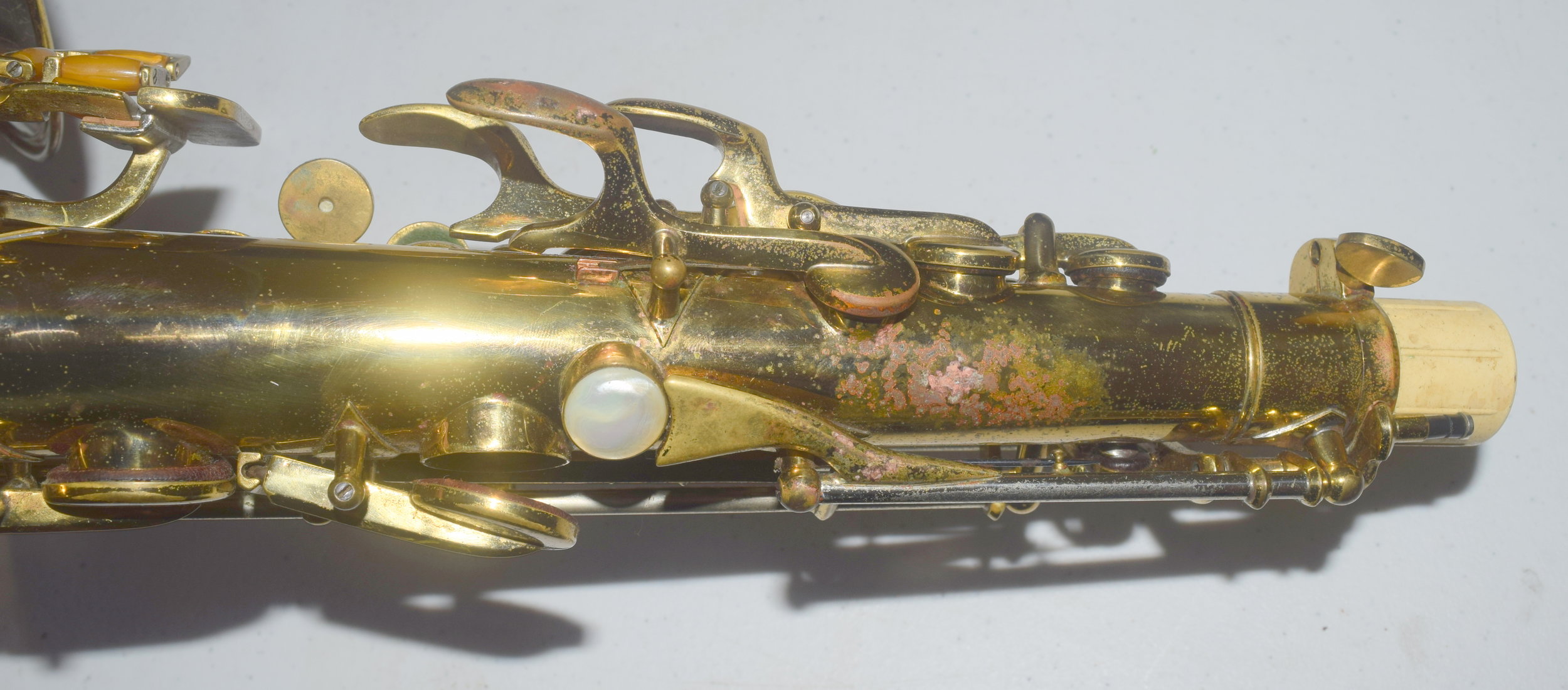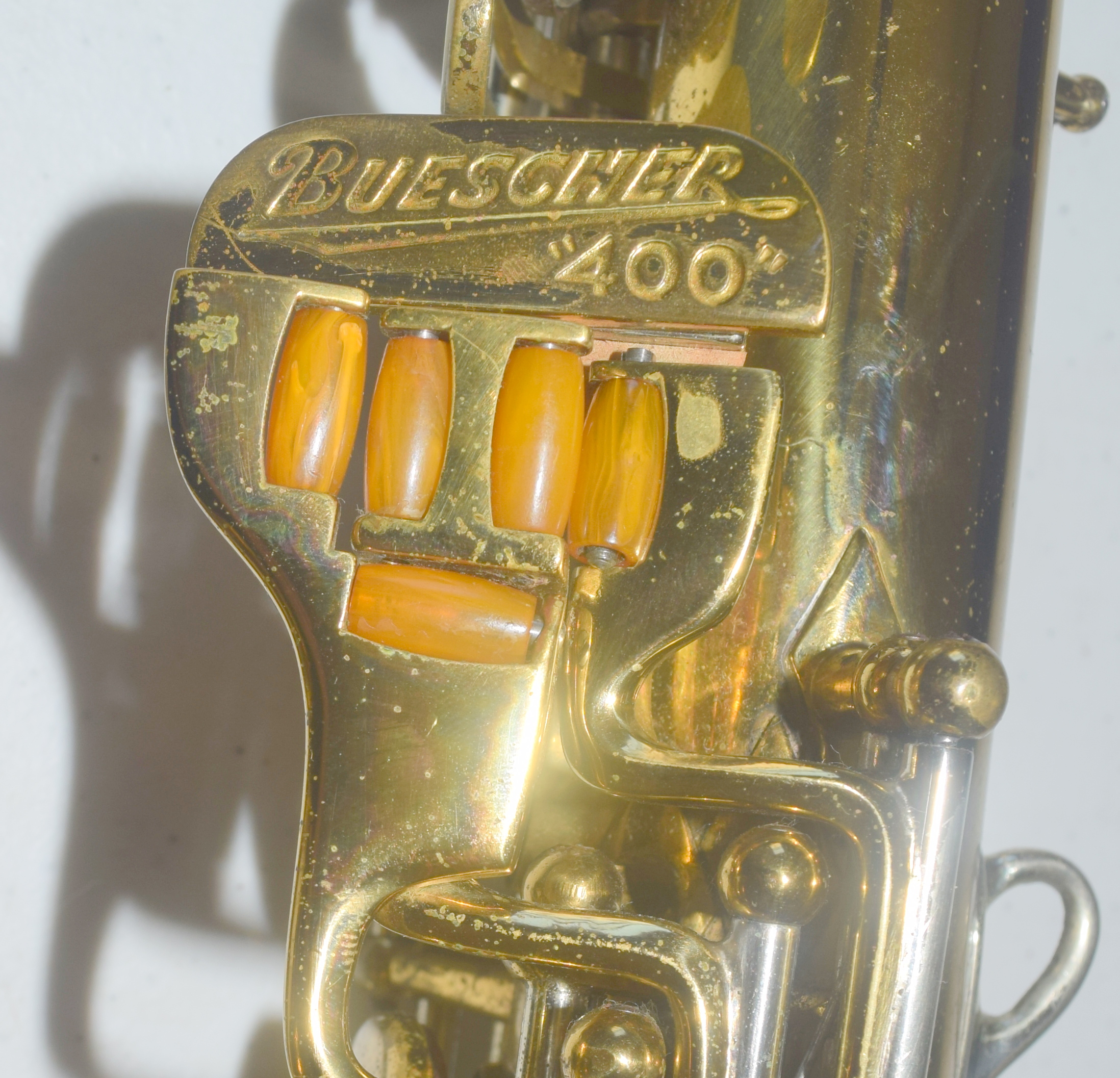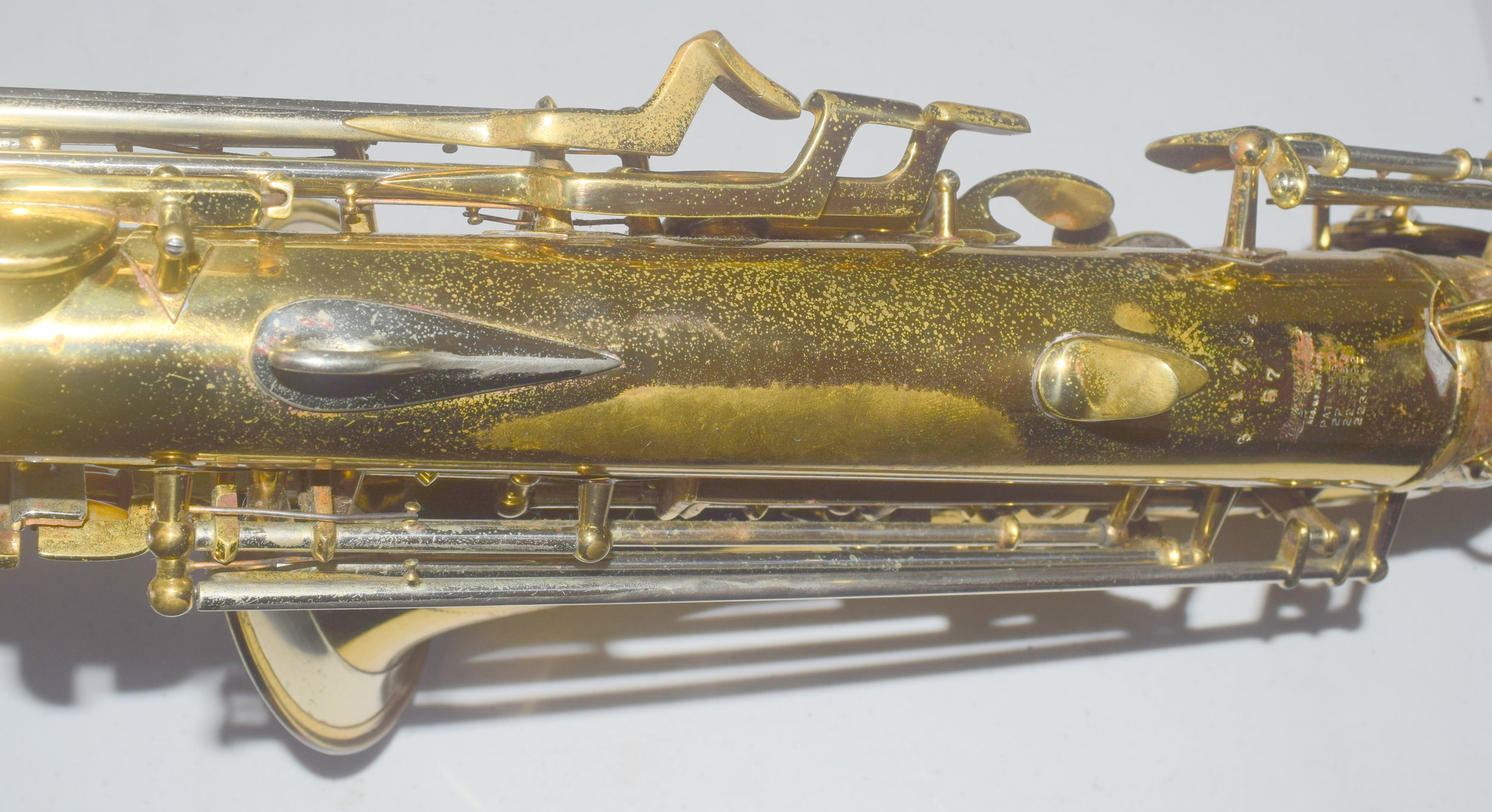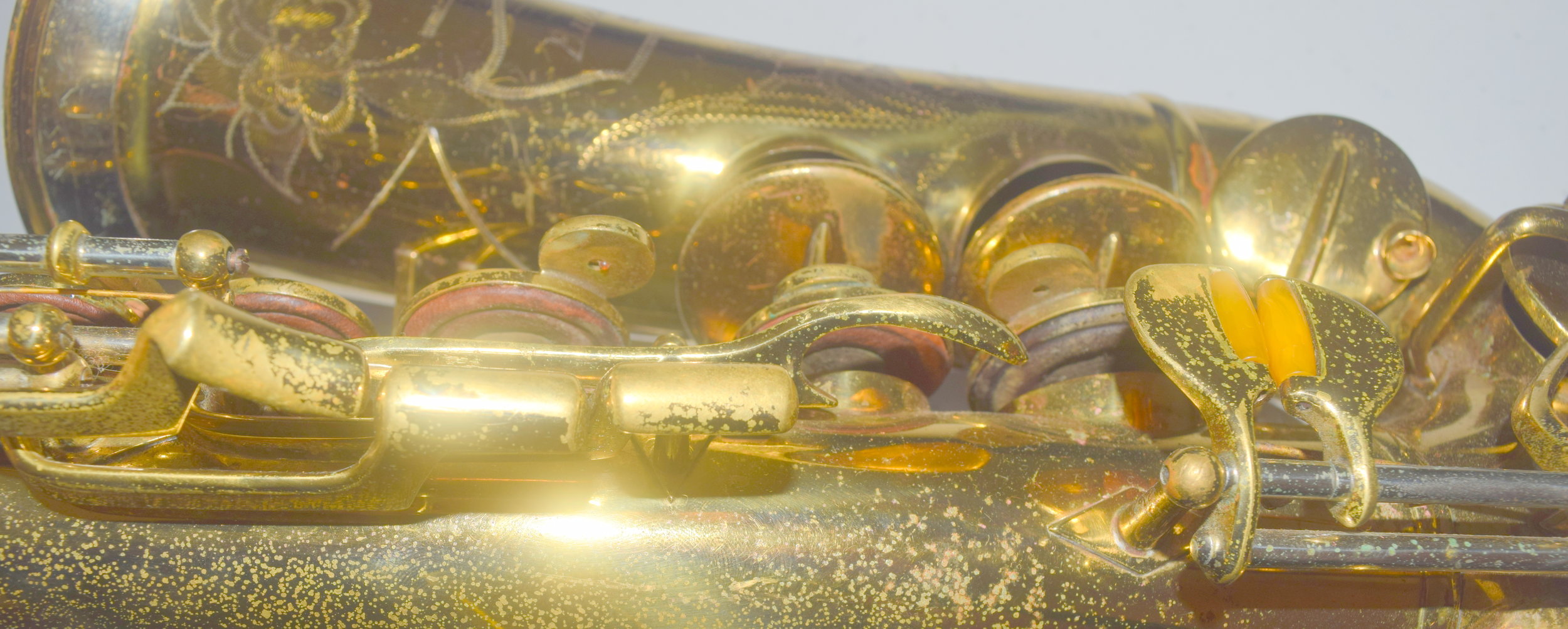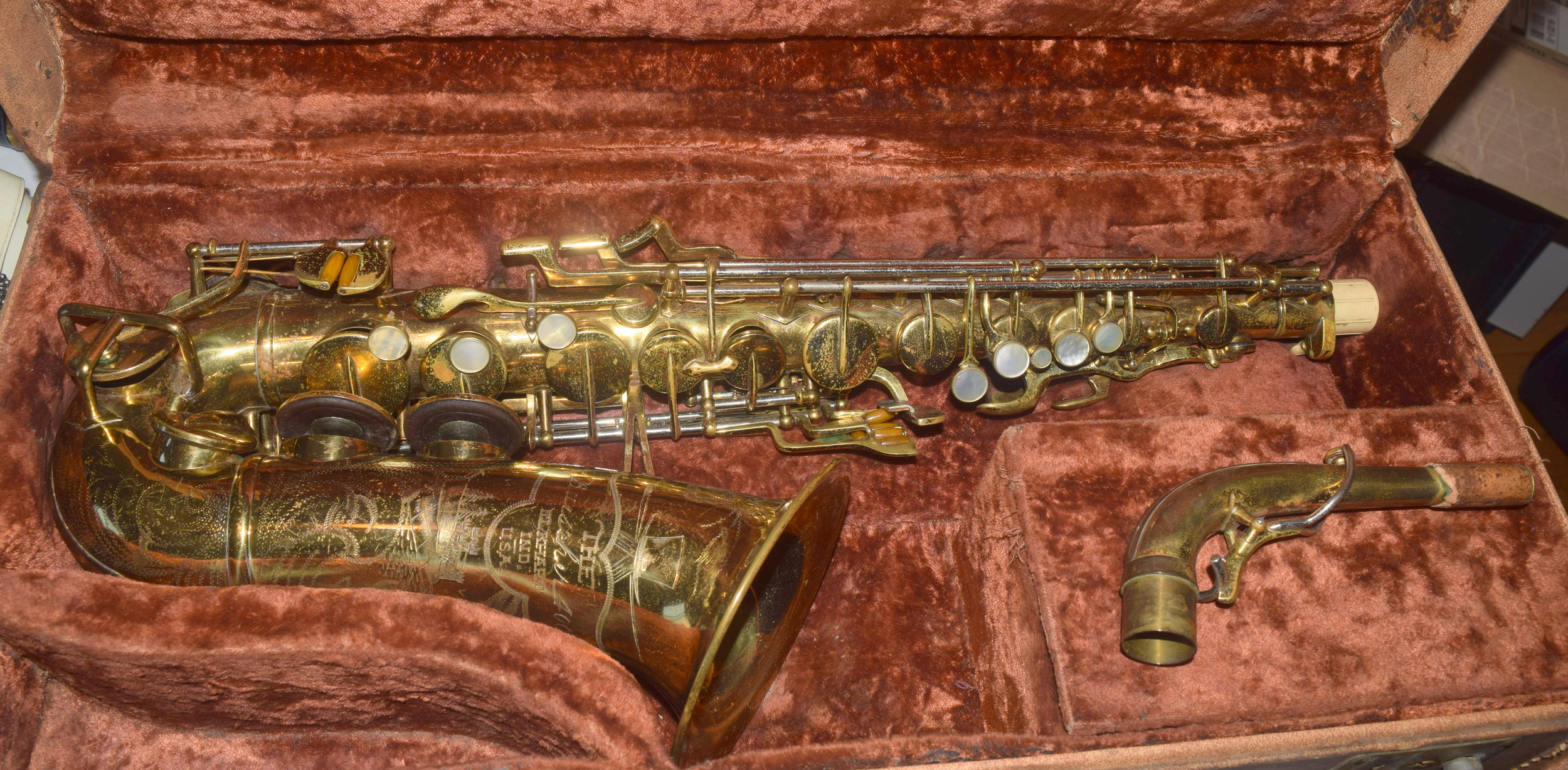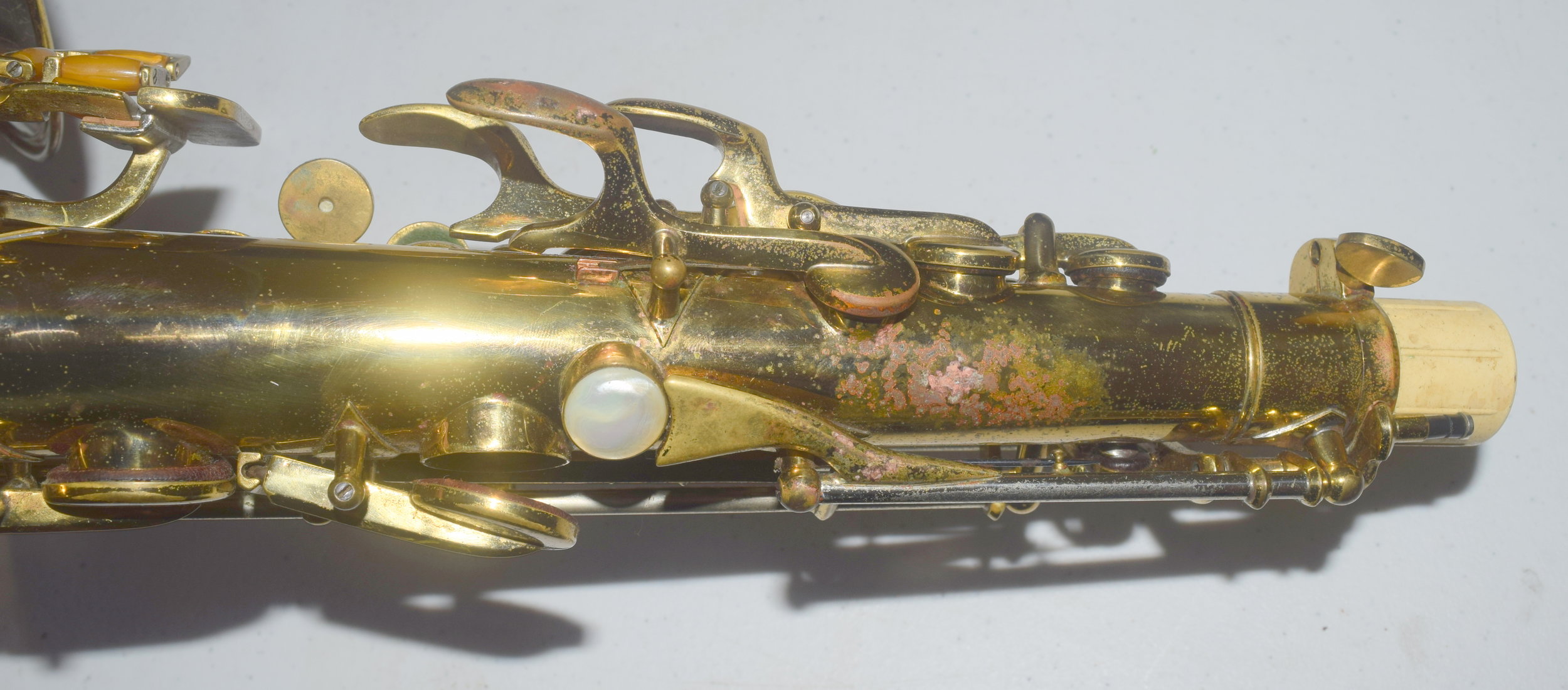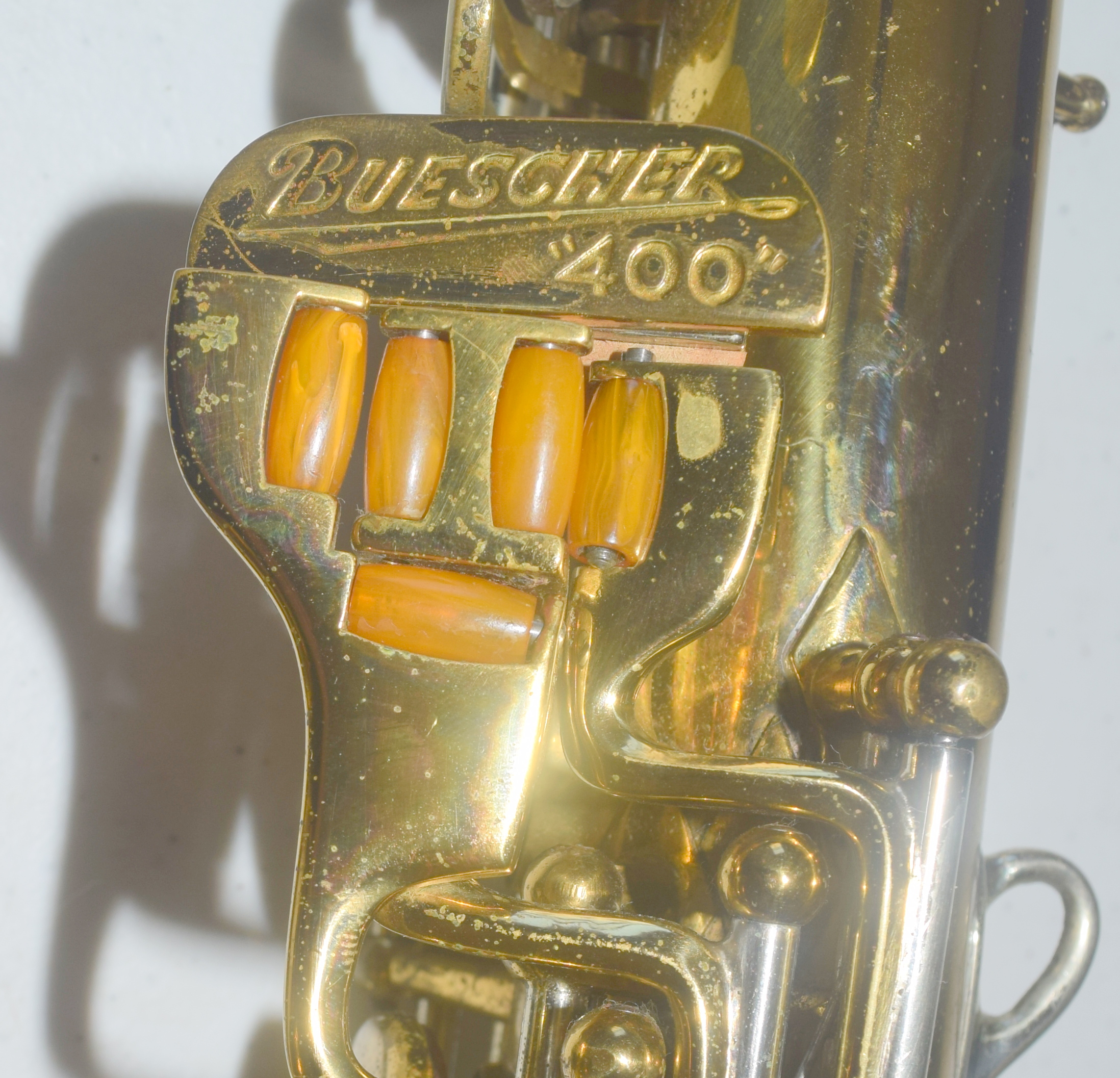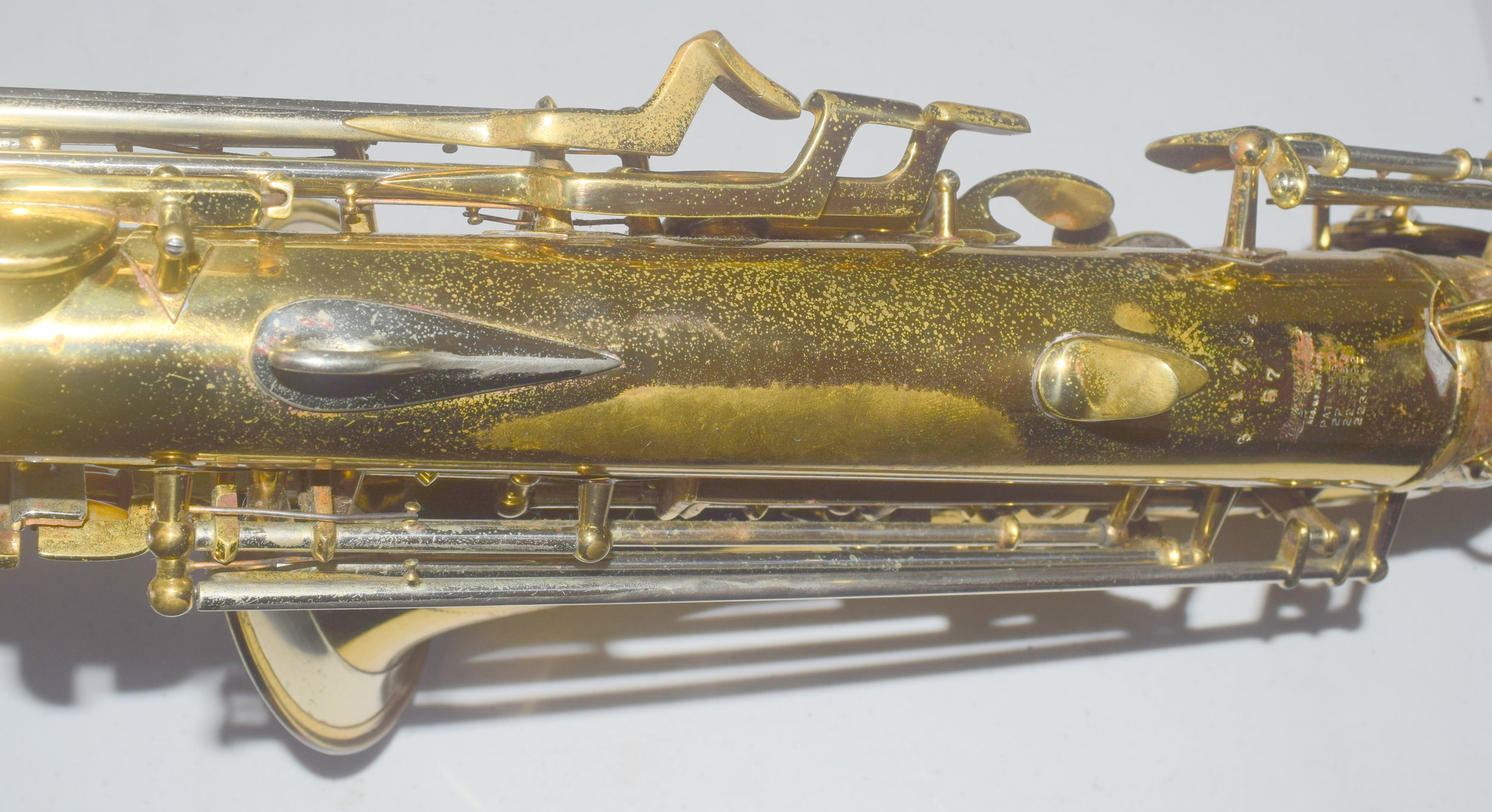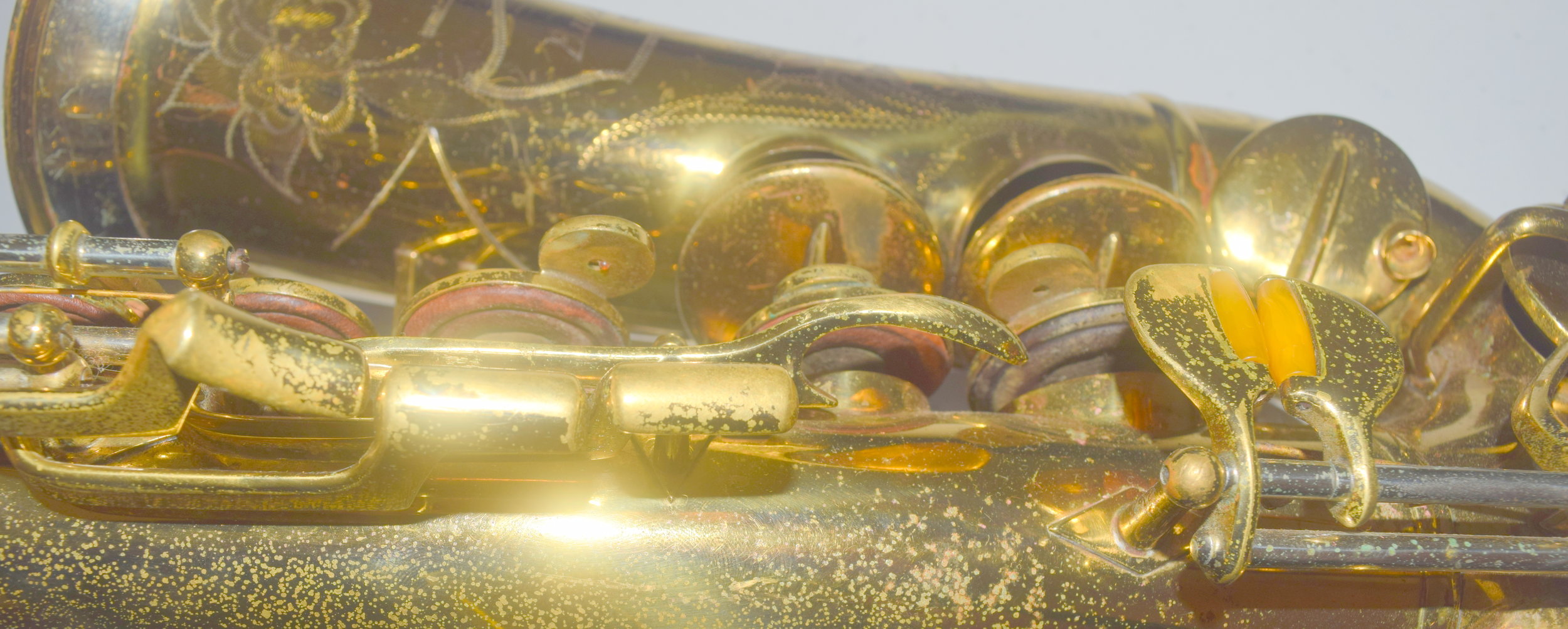 sold out
1951 Buescher B7 THC Top Hat Cane 400 alto sax #341xxx
For THC fans, this Buescher 341xxx Top Hat & Cane 400 alto sax.
Original lacquer, original case, original white end-plug.
This horn has the snap-ins, amber rollers and norton gold springs.
The horn needs a complete overhaul to be playable , the pads are just too old and some of the mechanisms need attention. It is fully functional other than the C#/G# of the pinky cluster is slightly off and easily correct during the overhaul. Low Eb key guard needs one foot resoldered.
The body is clean and in great shape as you can see. It is a superb candidate for an overhaul.
These are among the greatest saxophone models ever made.
Neck is original and in good shape.
The original case is worn but in good functional condition. It has a very faint bit of old case smell as does the horn, but it is very slight and can easily be eliminated from the horn during overhaul.
Especially if you have a great local tech who can do this horn up to your tastes and maintain it for you this is an ideal choice.