1955 Selmer Mark VI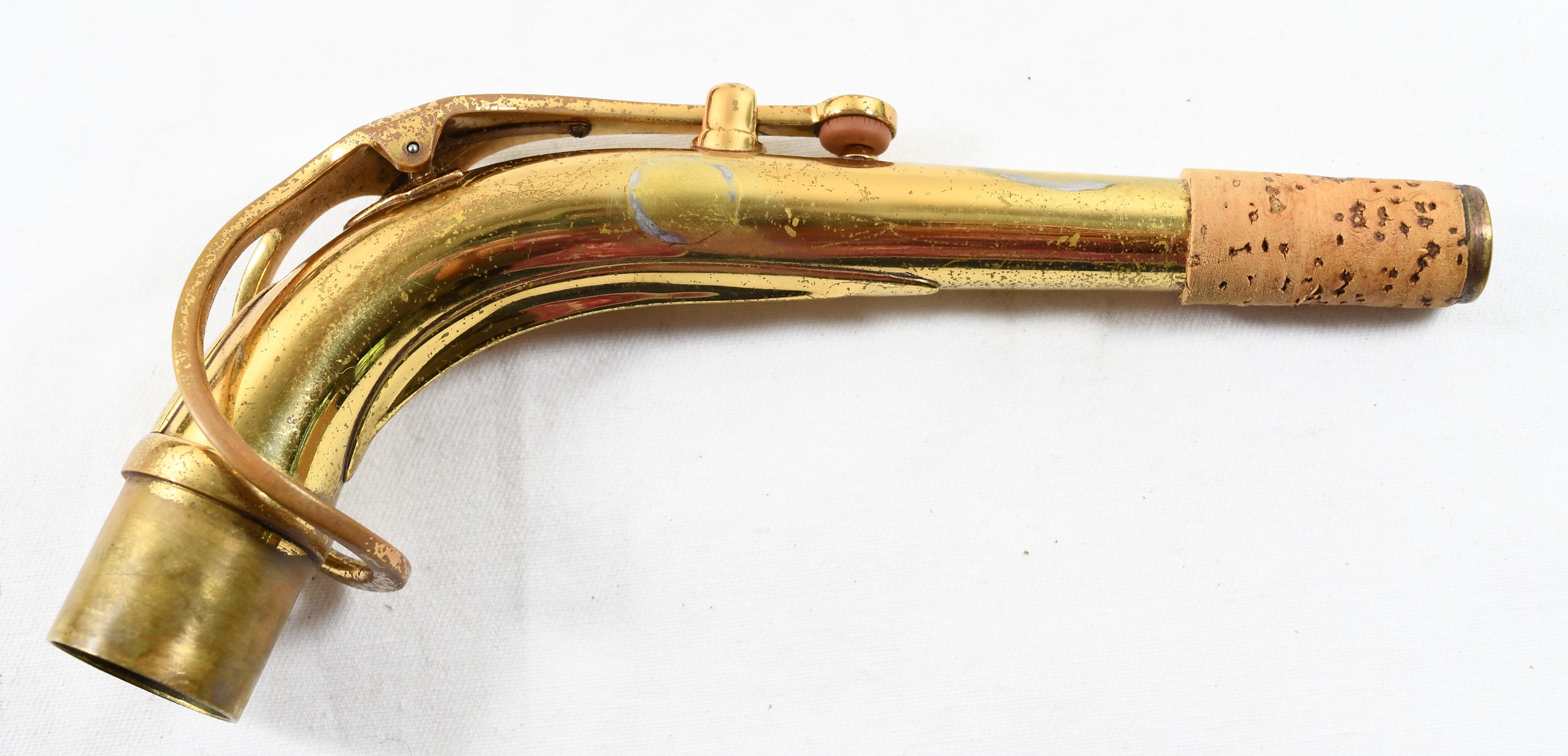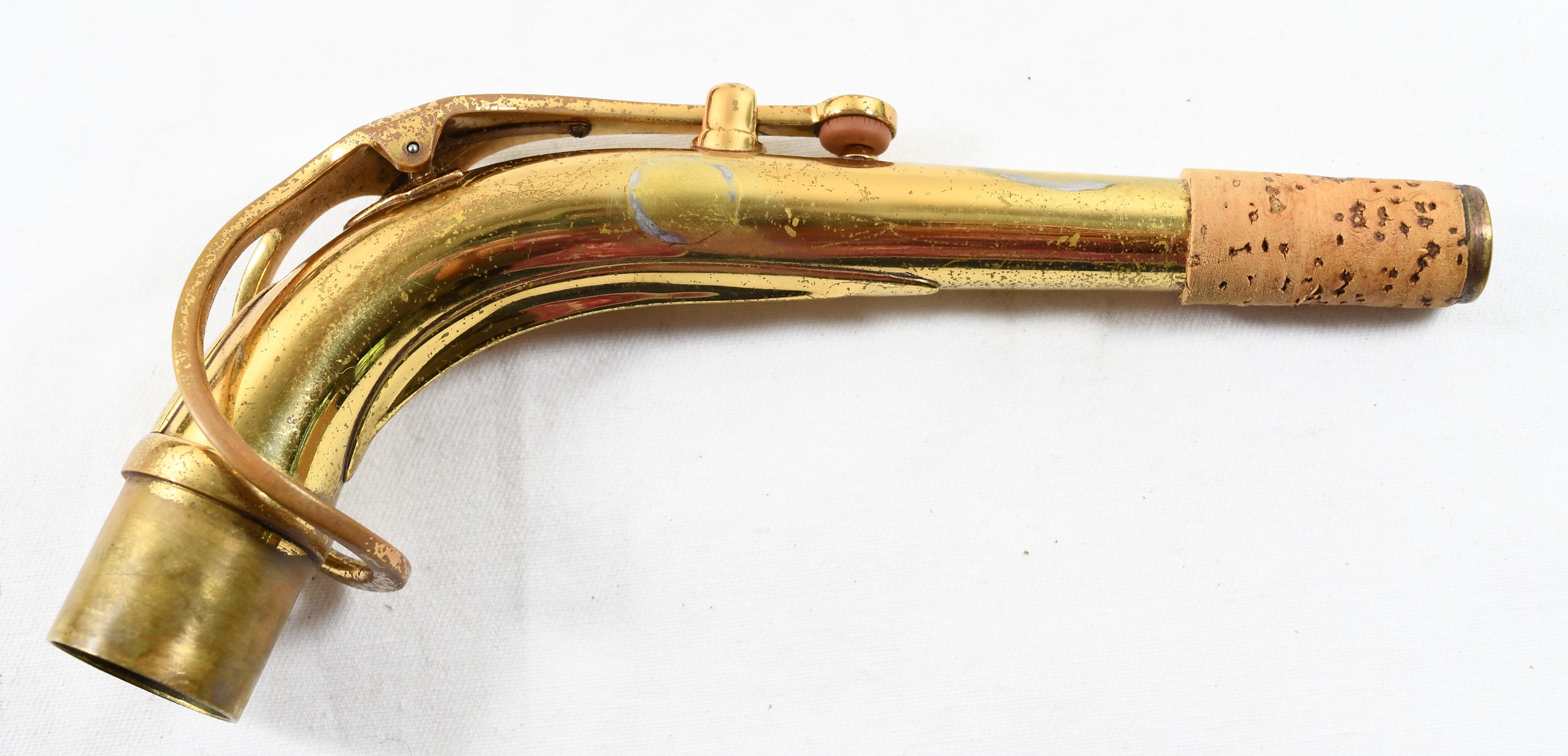 sold out
1955 Selmer Mark VI
Selmer Mark VI alto sax
#61xxx from the second year of production.
High F# key
Well done relacquer.
The neck is a Selmer Mark VI but not the original. I went through five Mark VI necks and matched the best playing one to this horn. The neck has the two patches of an original varitone era so it is likely from somewhere in the 140xxx range, a very good range for VI alto necks.
The pads are all seating and the horn has been gone over by a pro tech. They are not new but everything is working and the horn plays big.
This is a powerful VI with a punchy and robust core tone. It rewards strong players with a nice powerful response.