Conn 6M 256xxx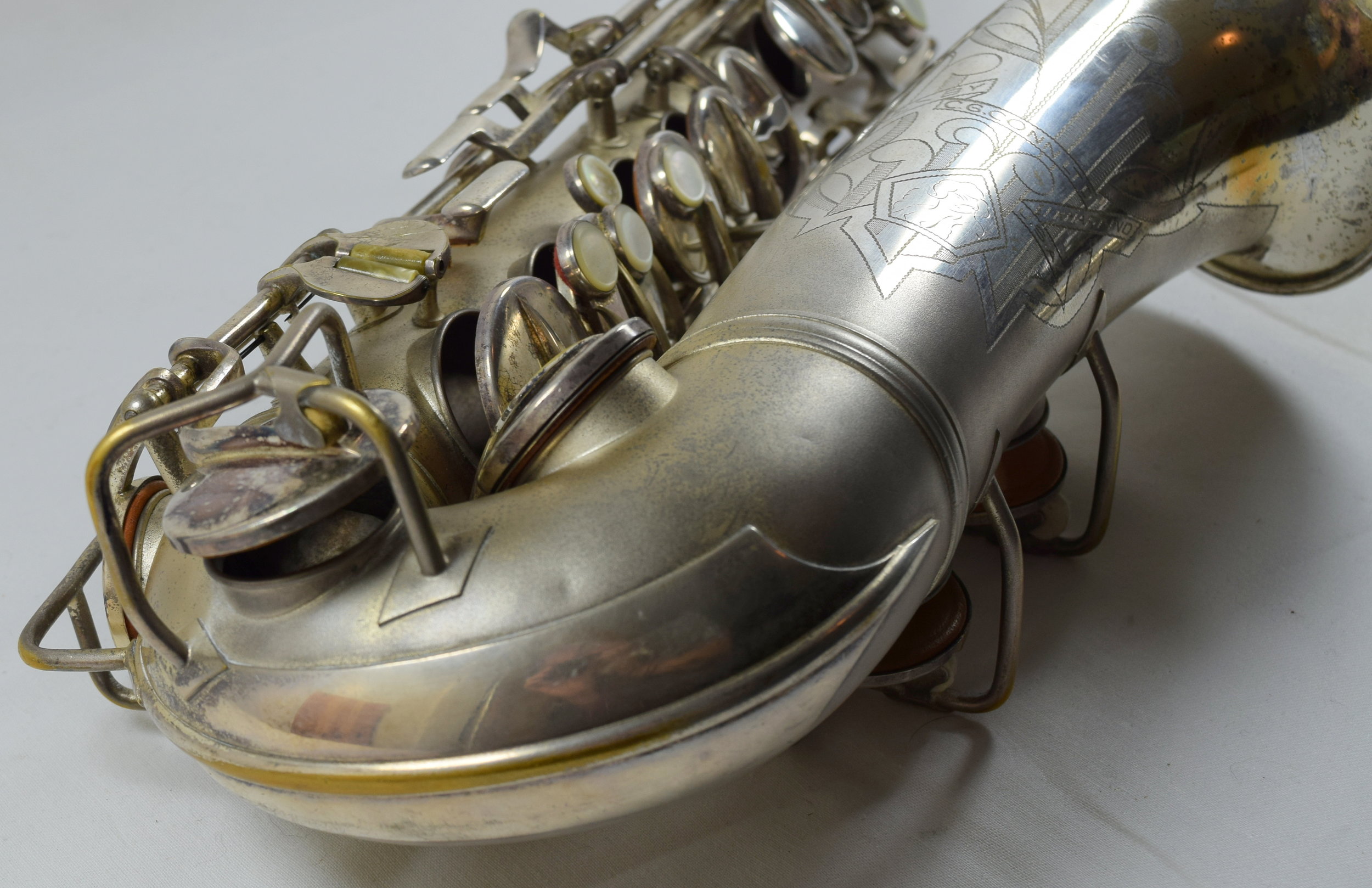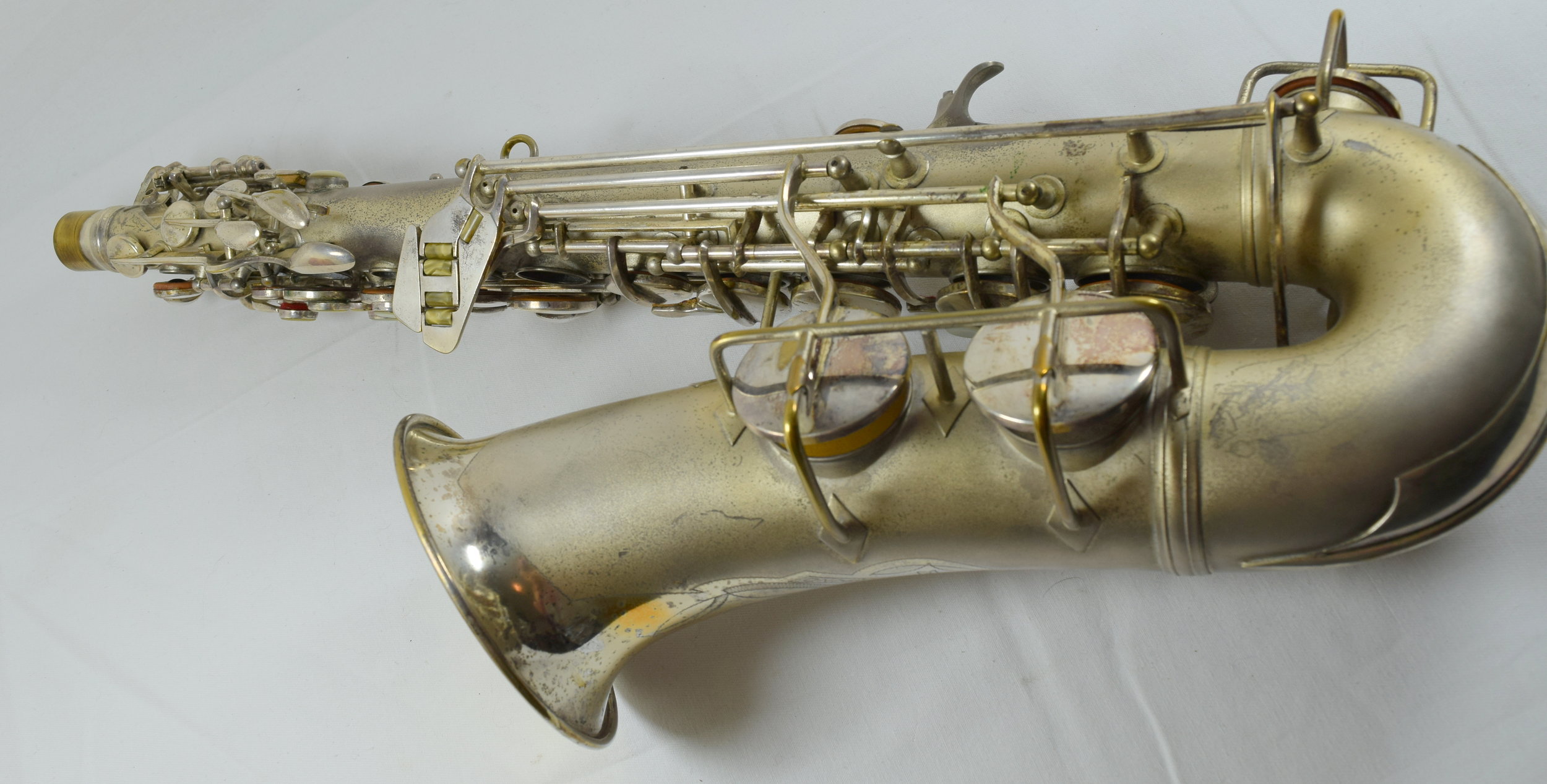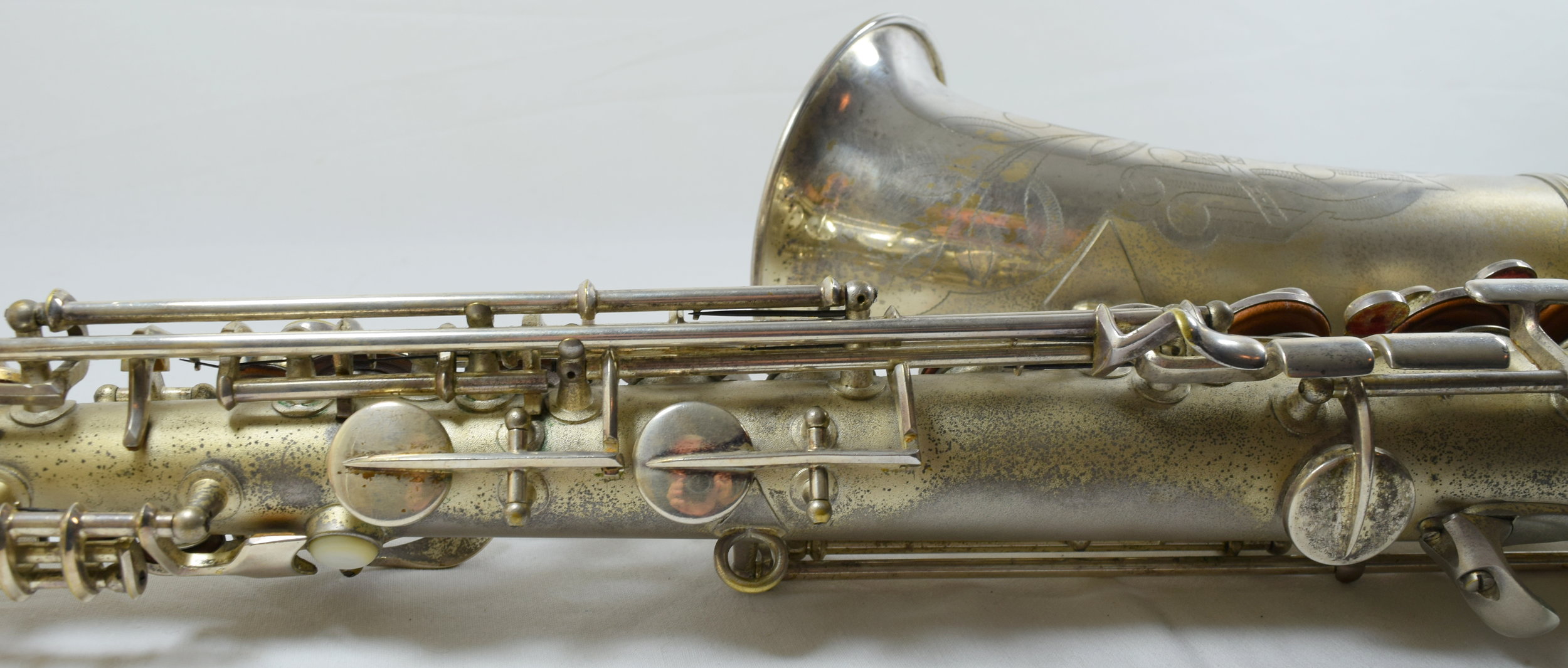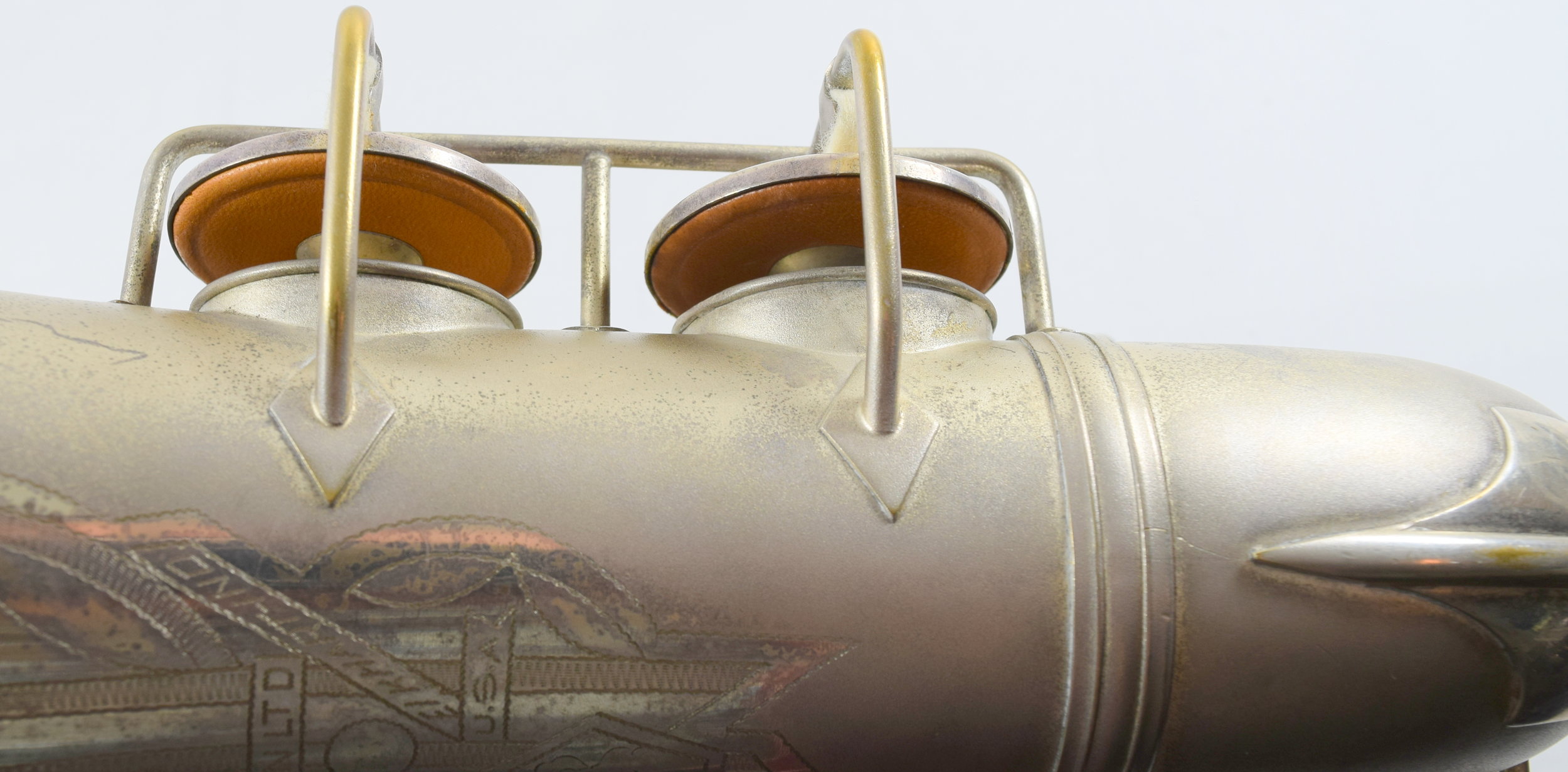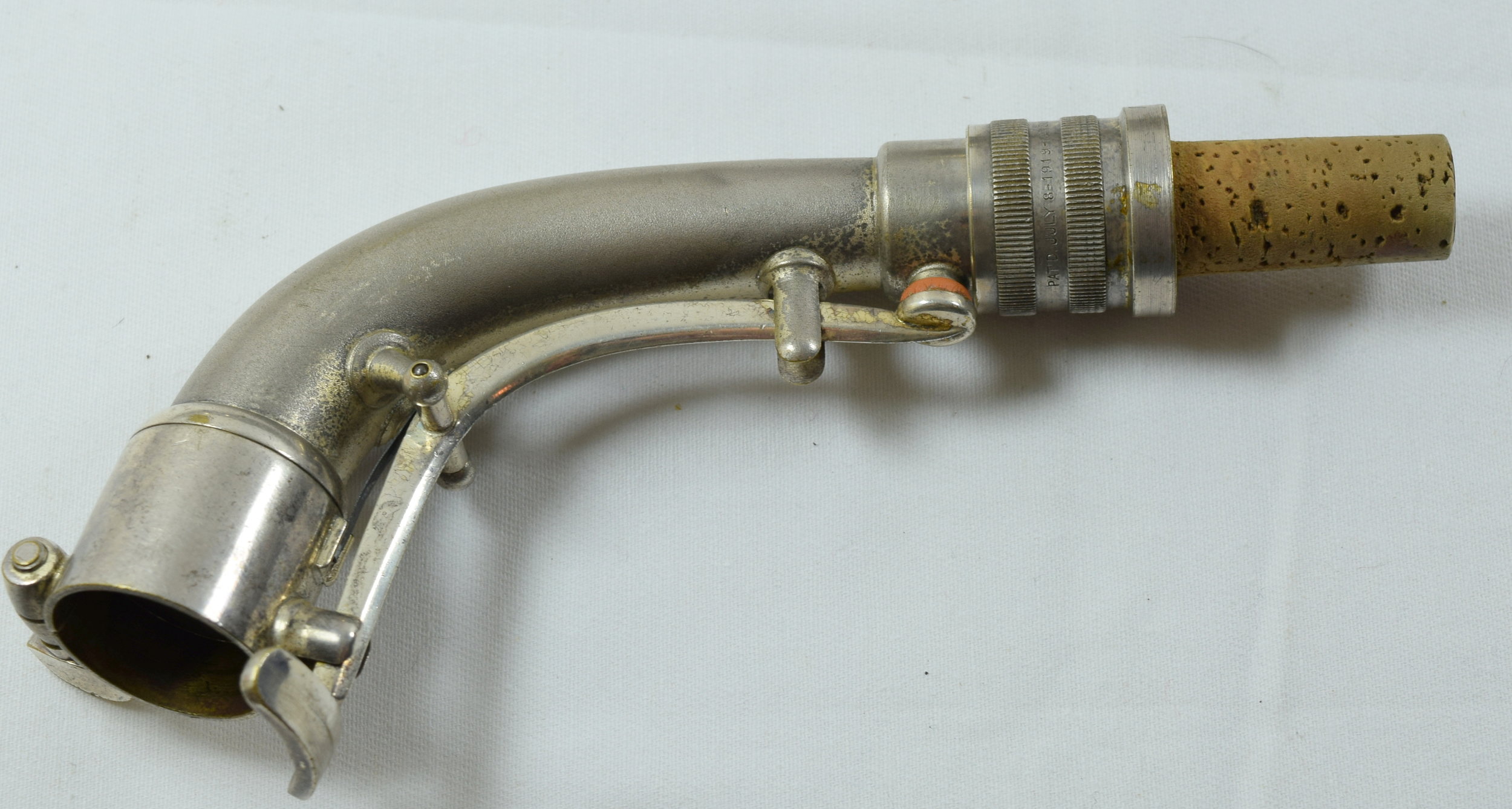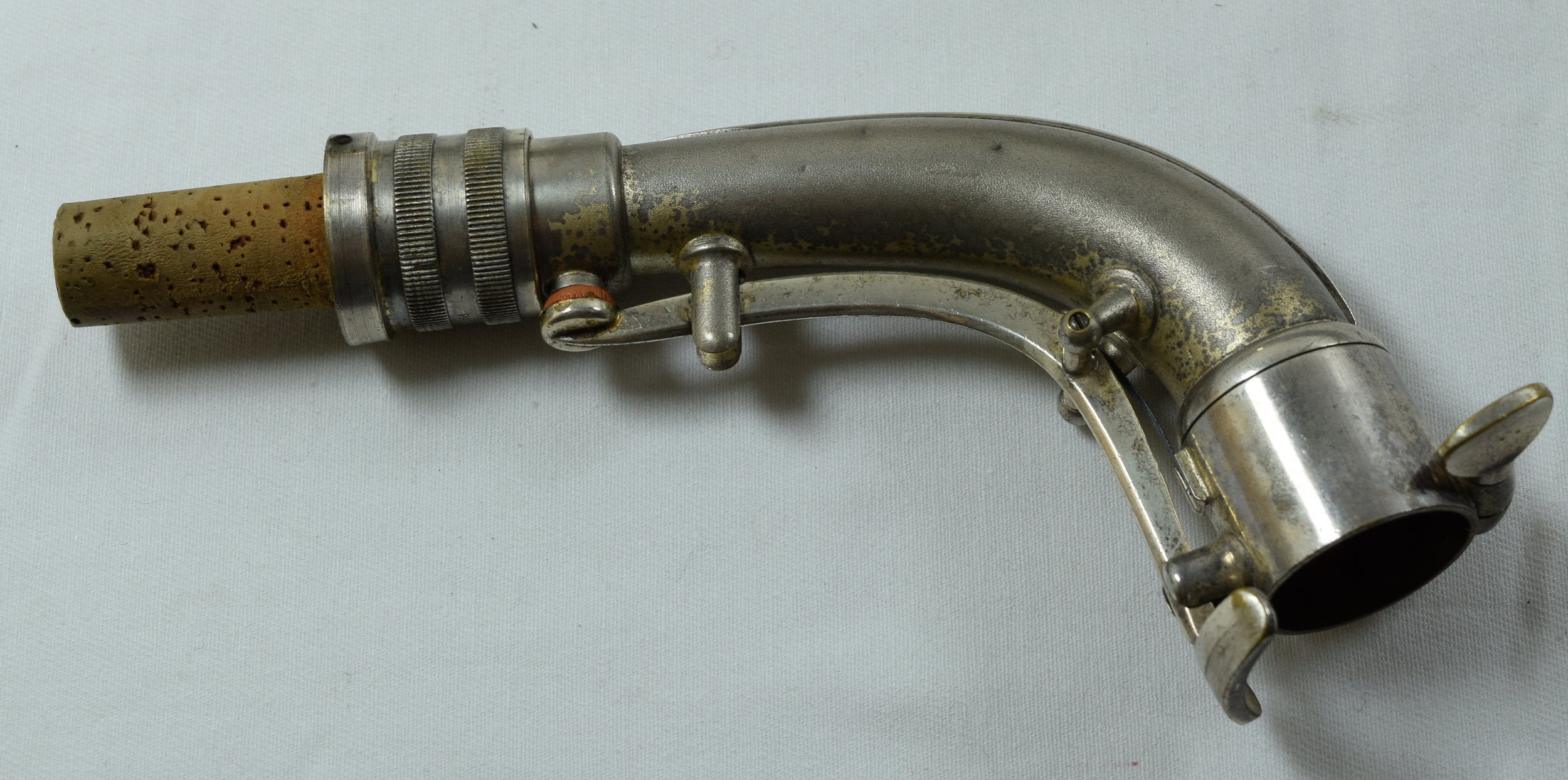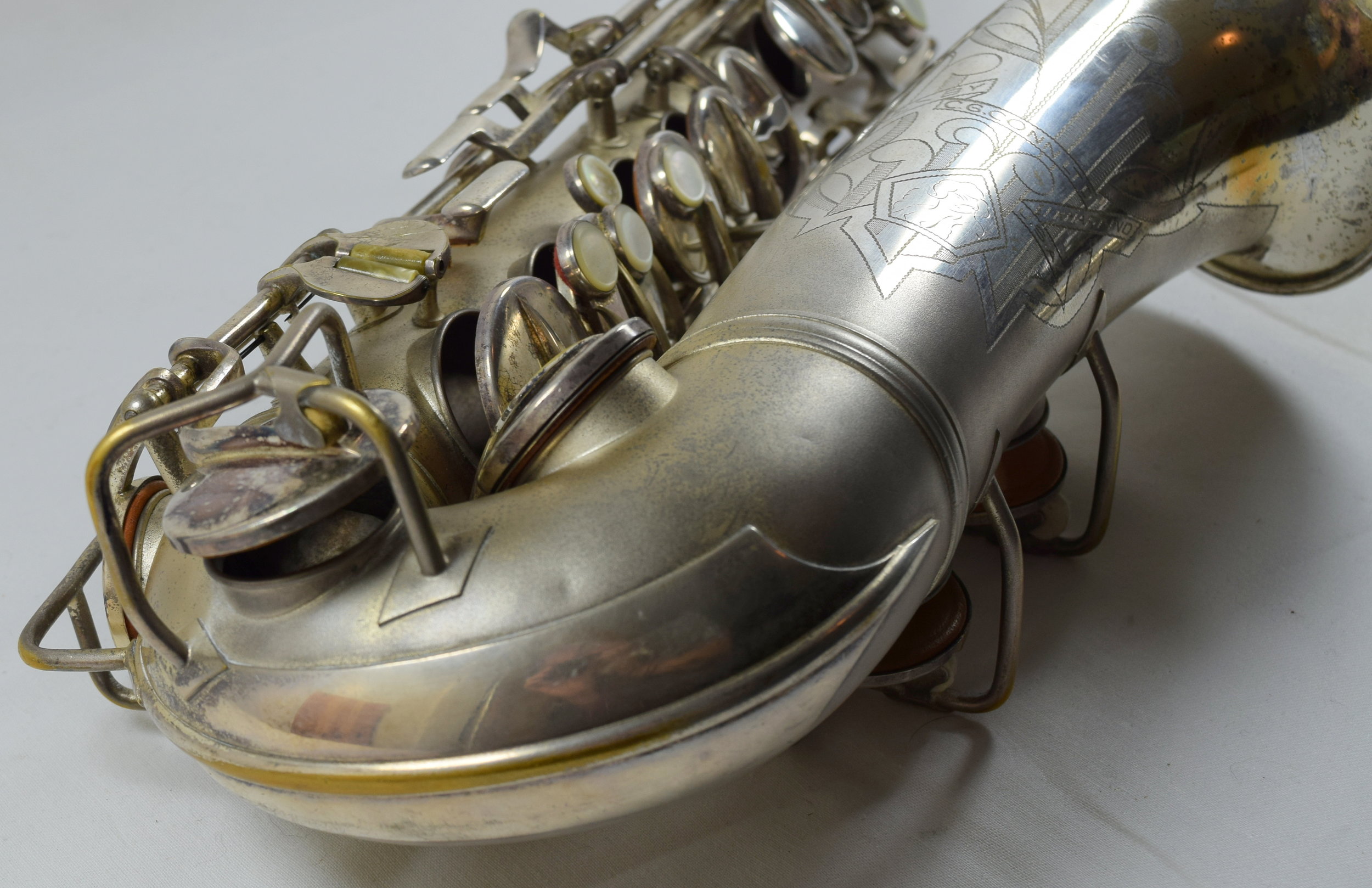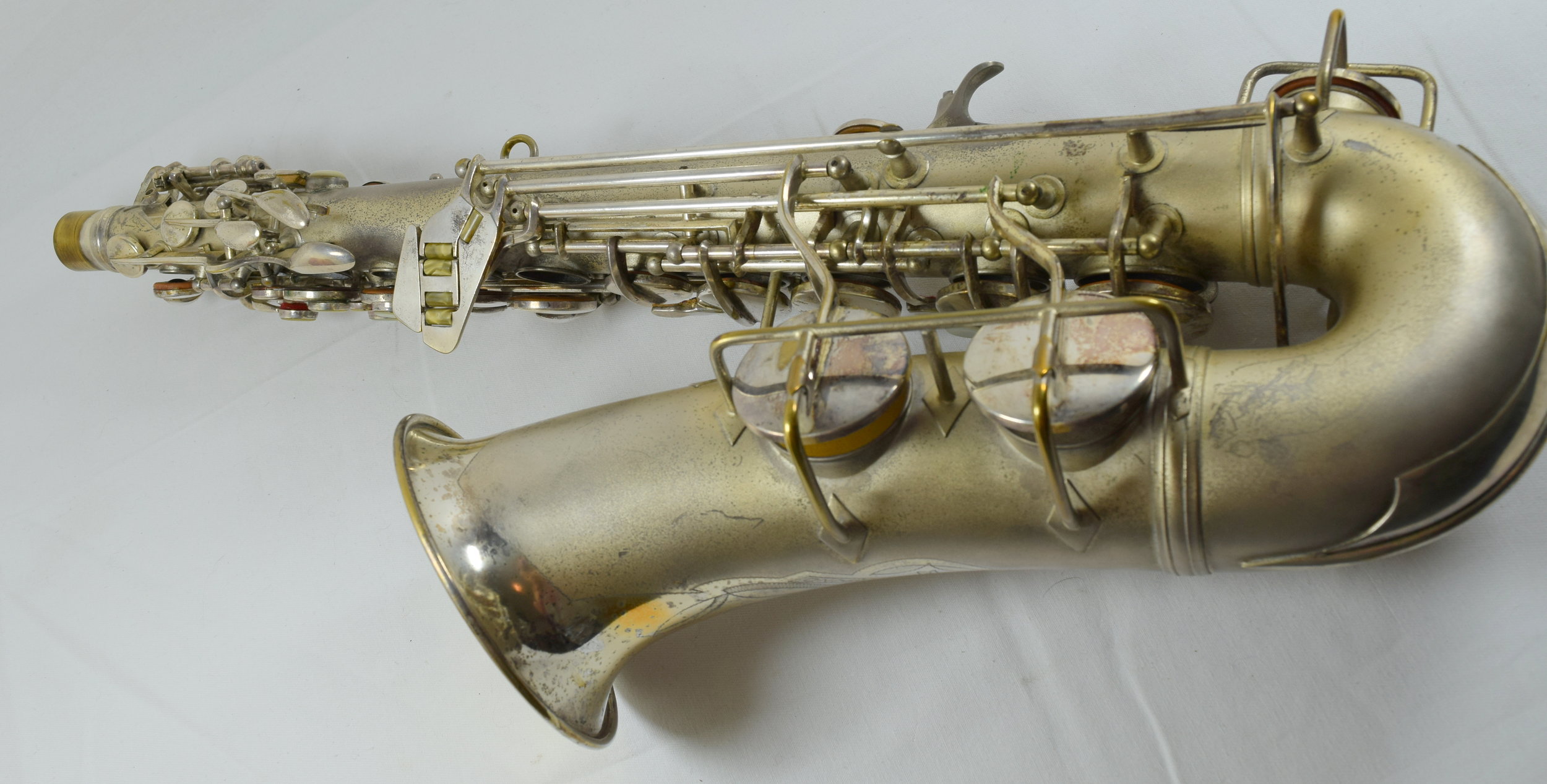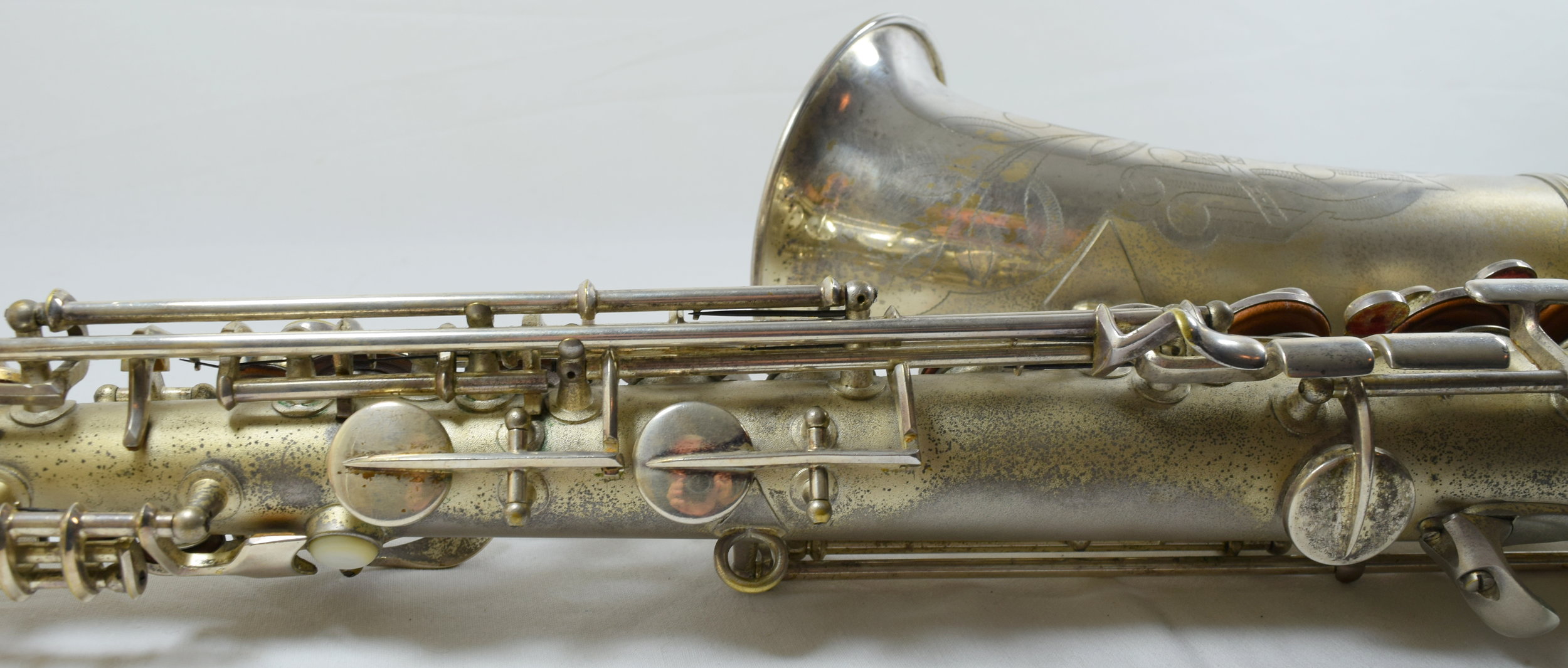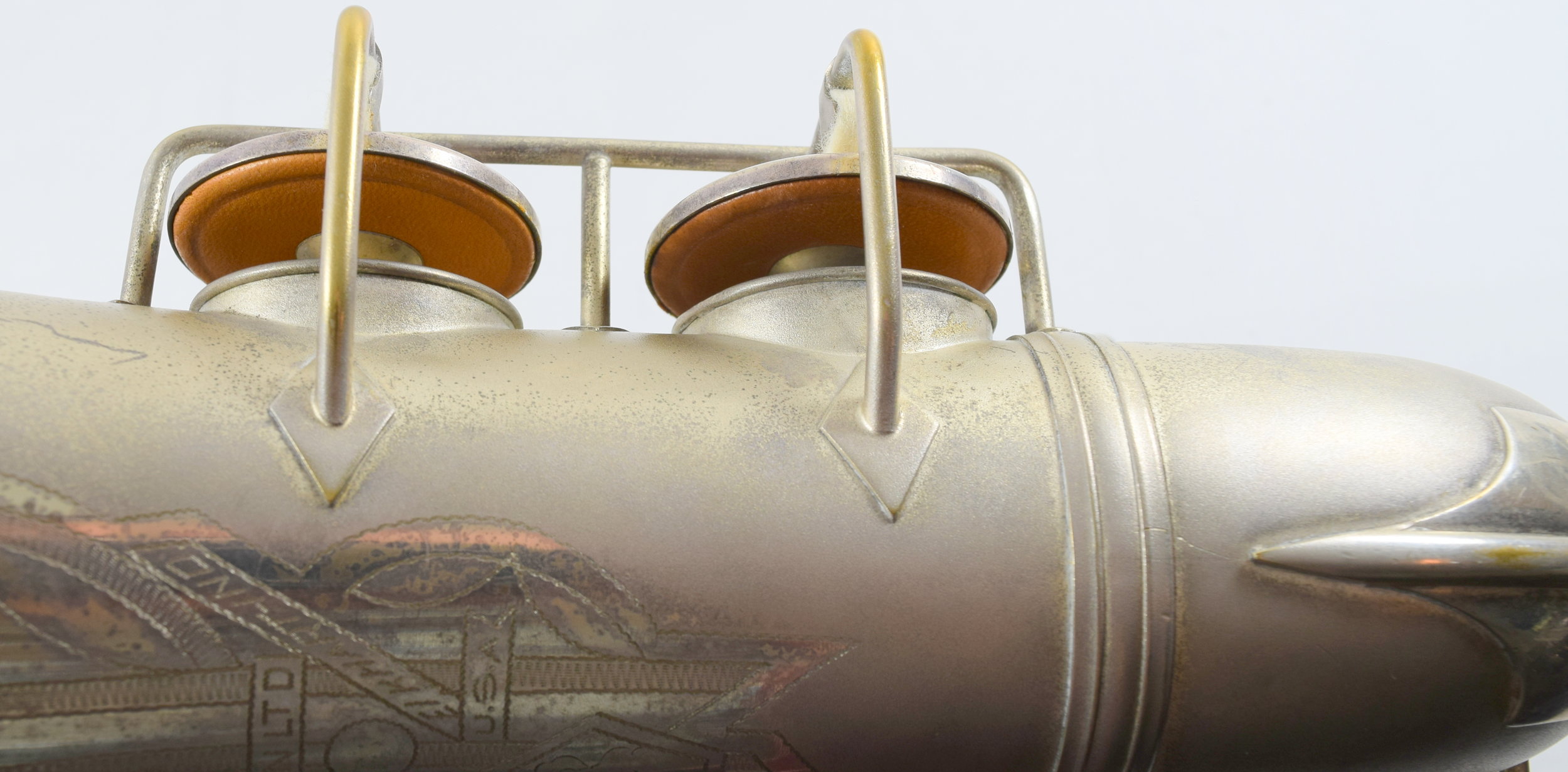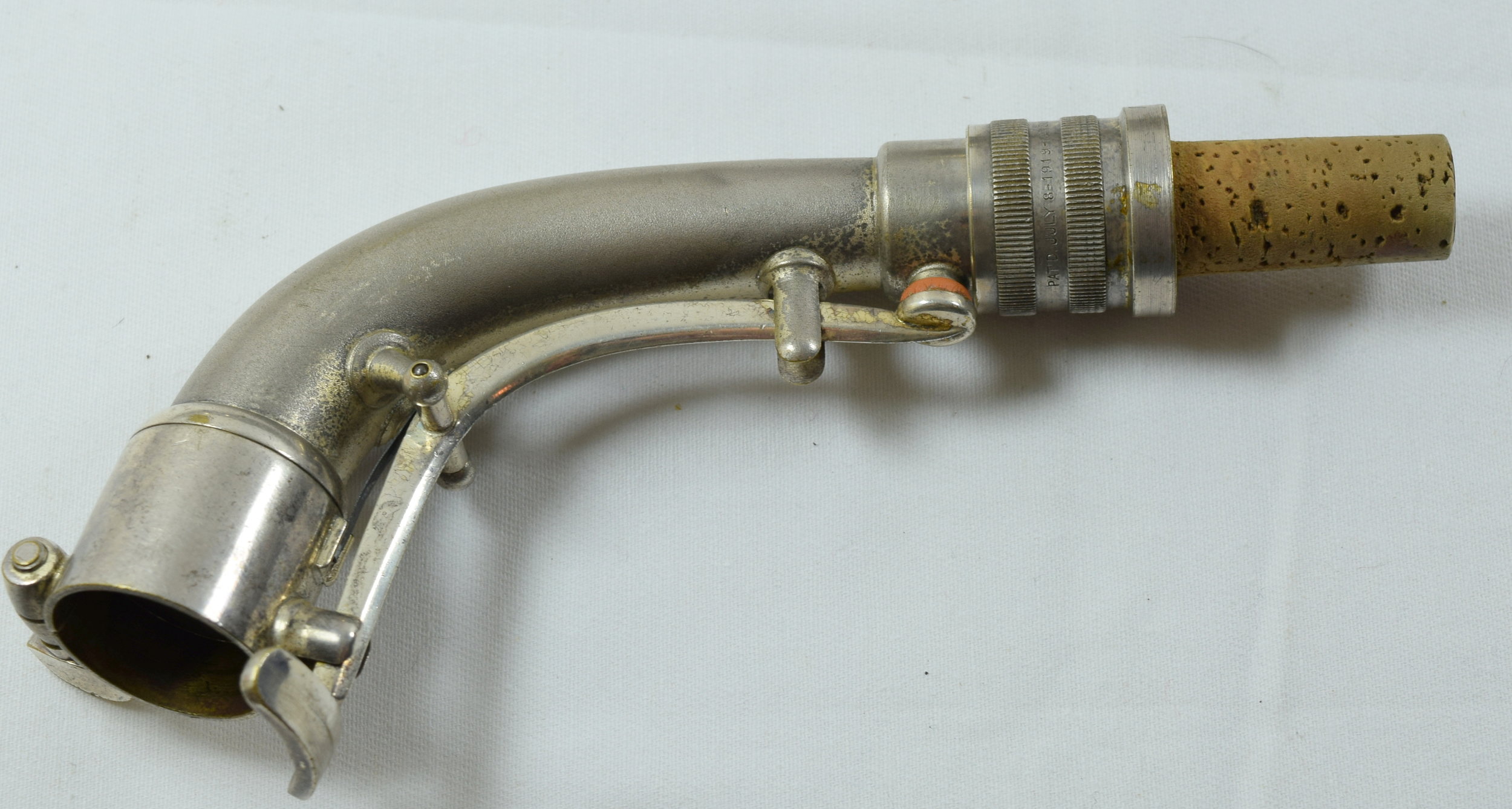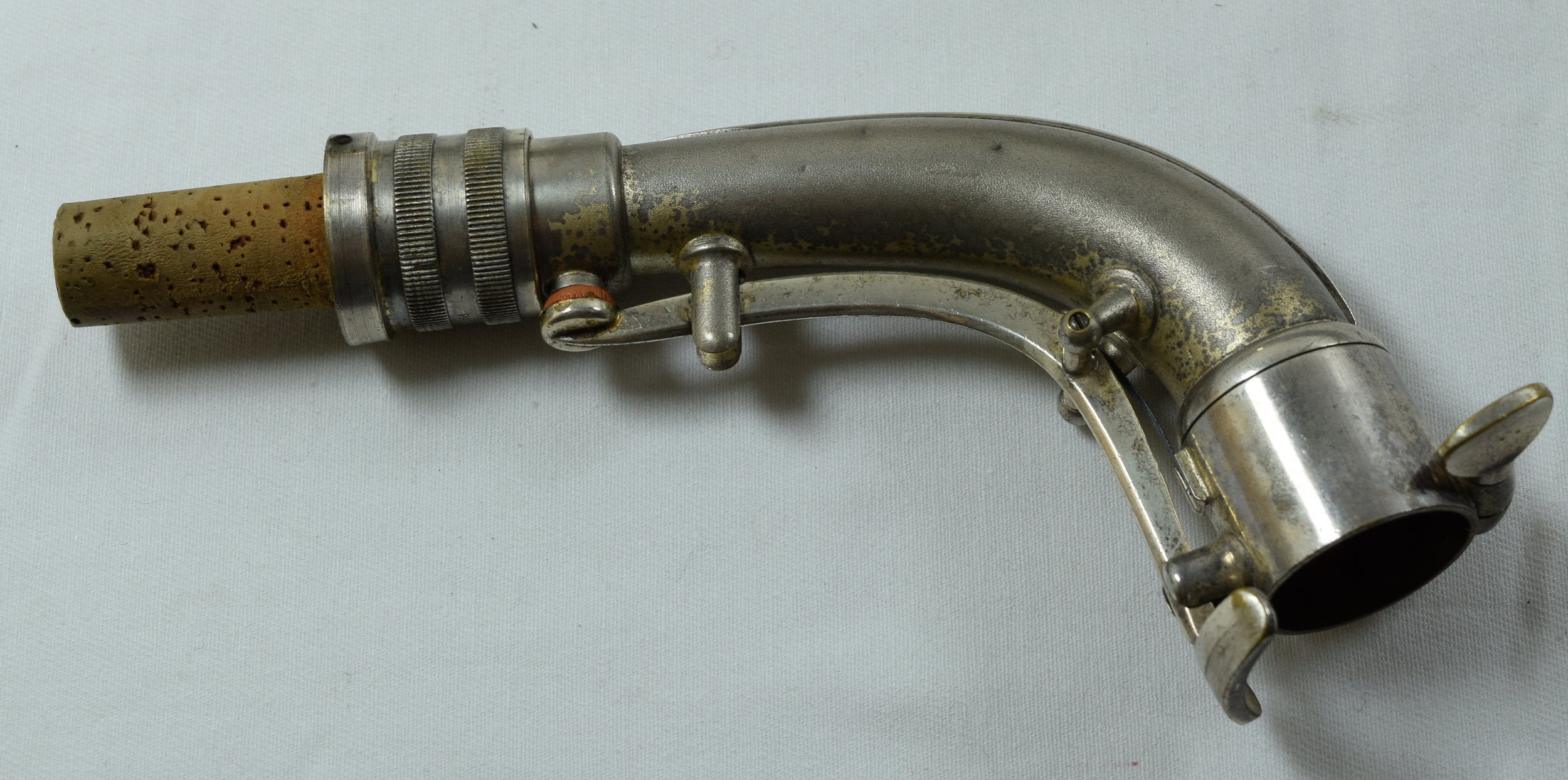 sold out
Conn 6M 256xxx
Conn Transitional era alto sax
#256xxx from 1933
Original silver plate.
Rolled tone holes
Double socket neck
Gold wash bell
This horn is playing pretty well on old pads. You can hear in the video. It will hold all the bell key notes steady with modest air and it sounds big and sweet. I'd call it gig ready but strongly recommend a service before use at a minimum. The horn has cosmetic wear but is in outstanding physical condition. I can't find a dent or ding or any signs of repair. The body is straight, the rods are tight. It is fully functional mechanically.
The sound is rich and fat and very pleasing to the ear. The more I hear modern saxophones the more I'd rather hear Conns for their tonal complexity and expressive response. I play a conn alto myself.