Selmer Super Balanced Action Alto Sax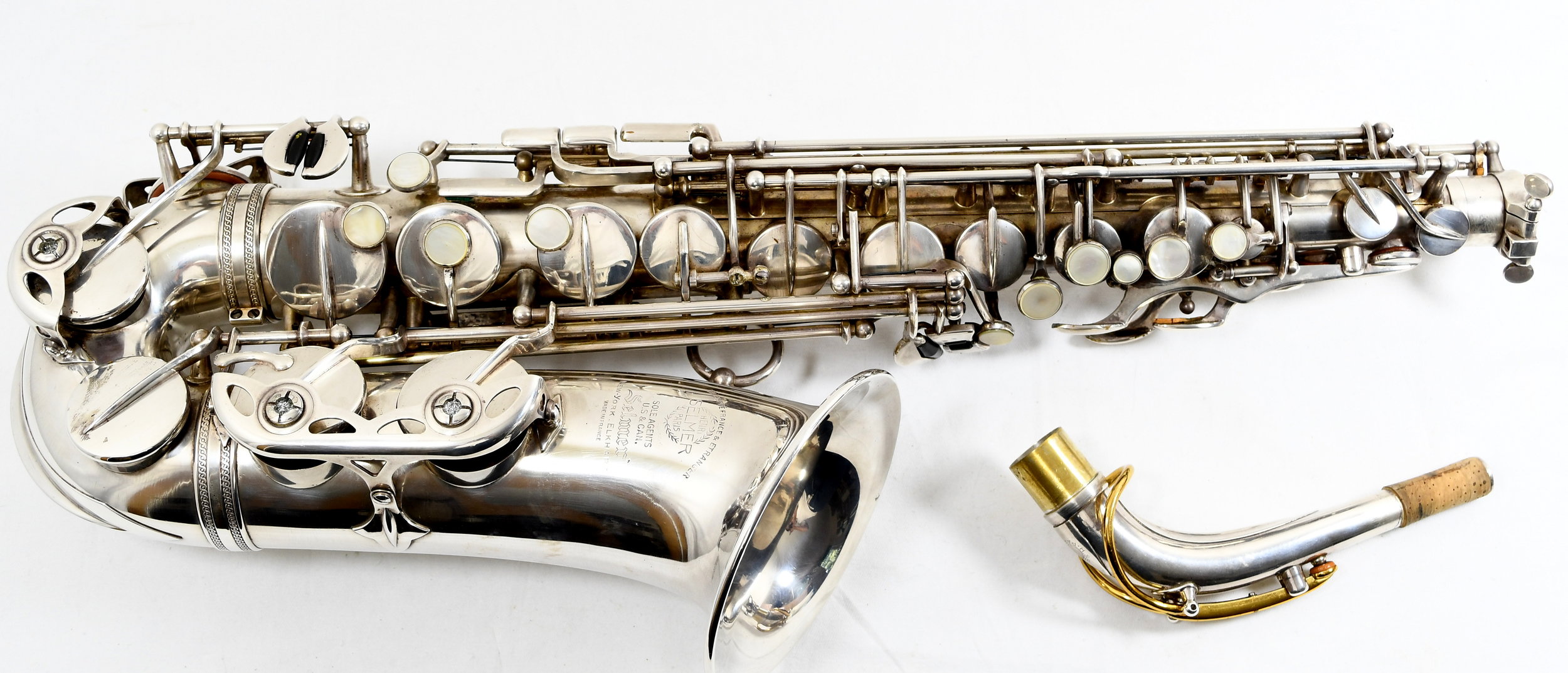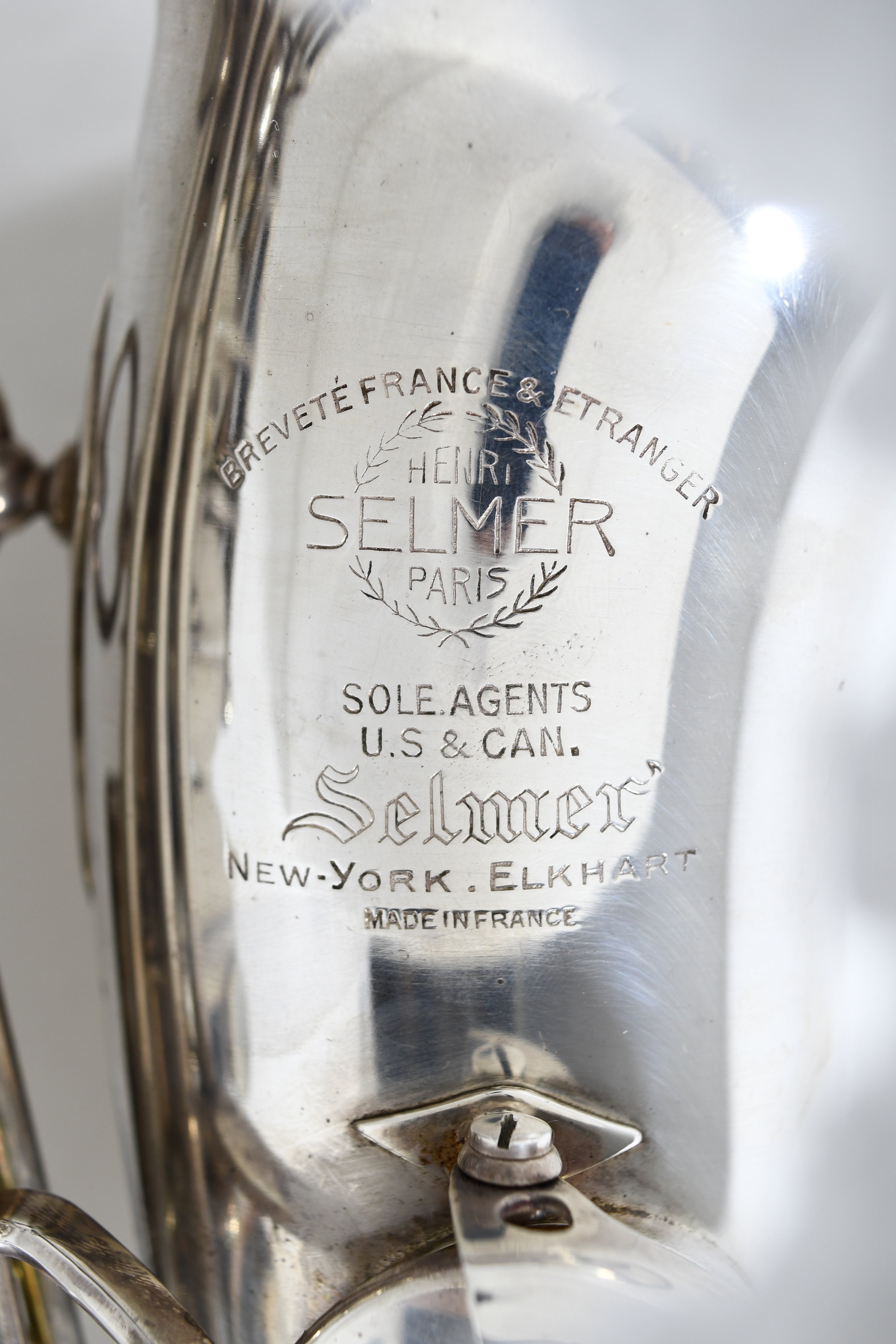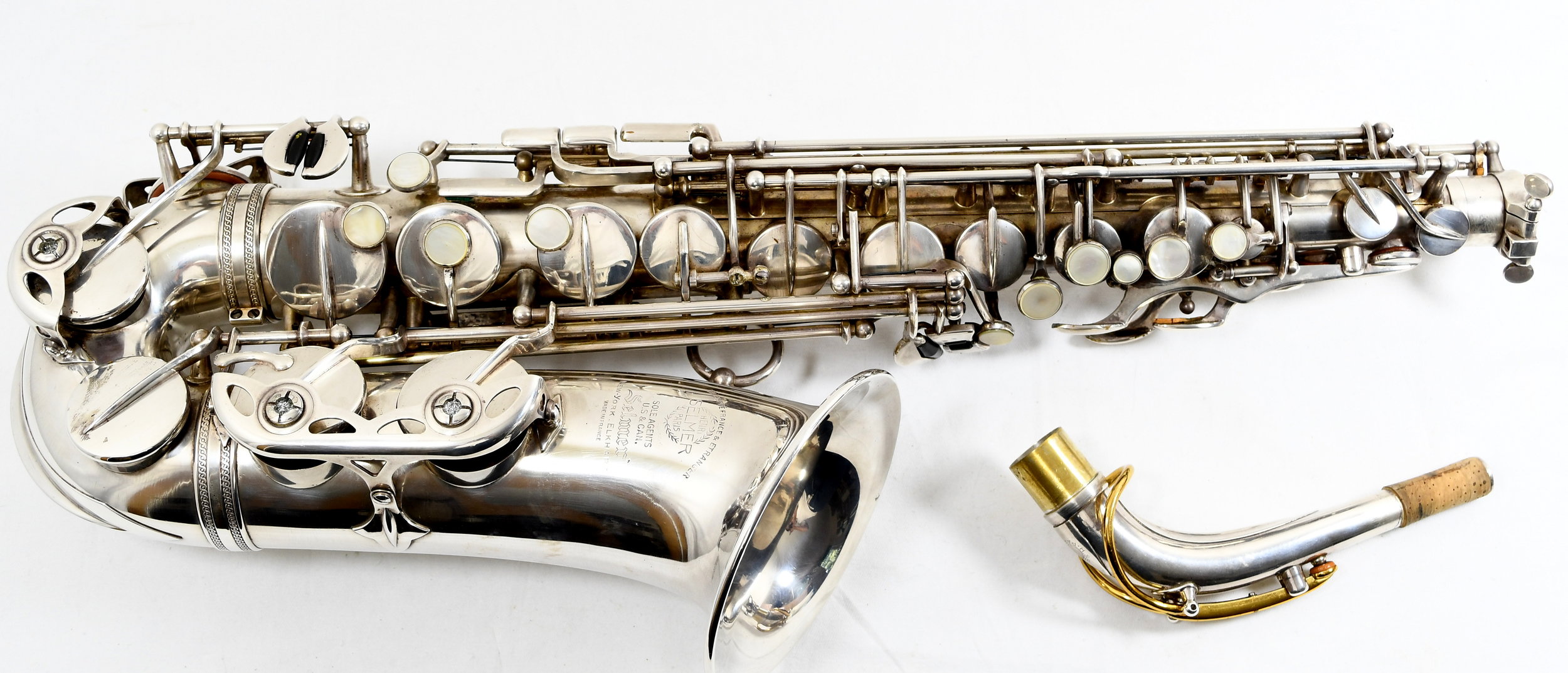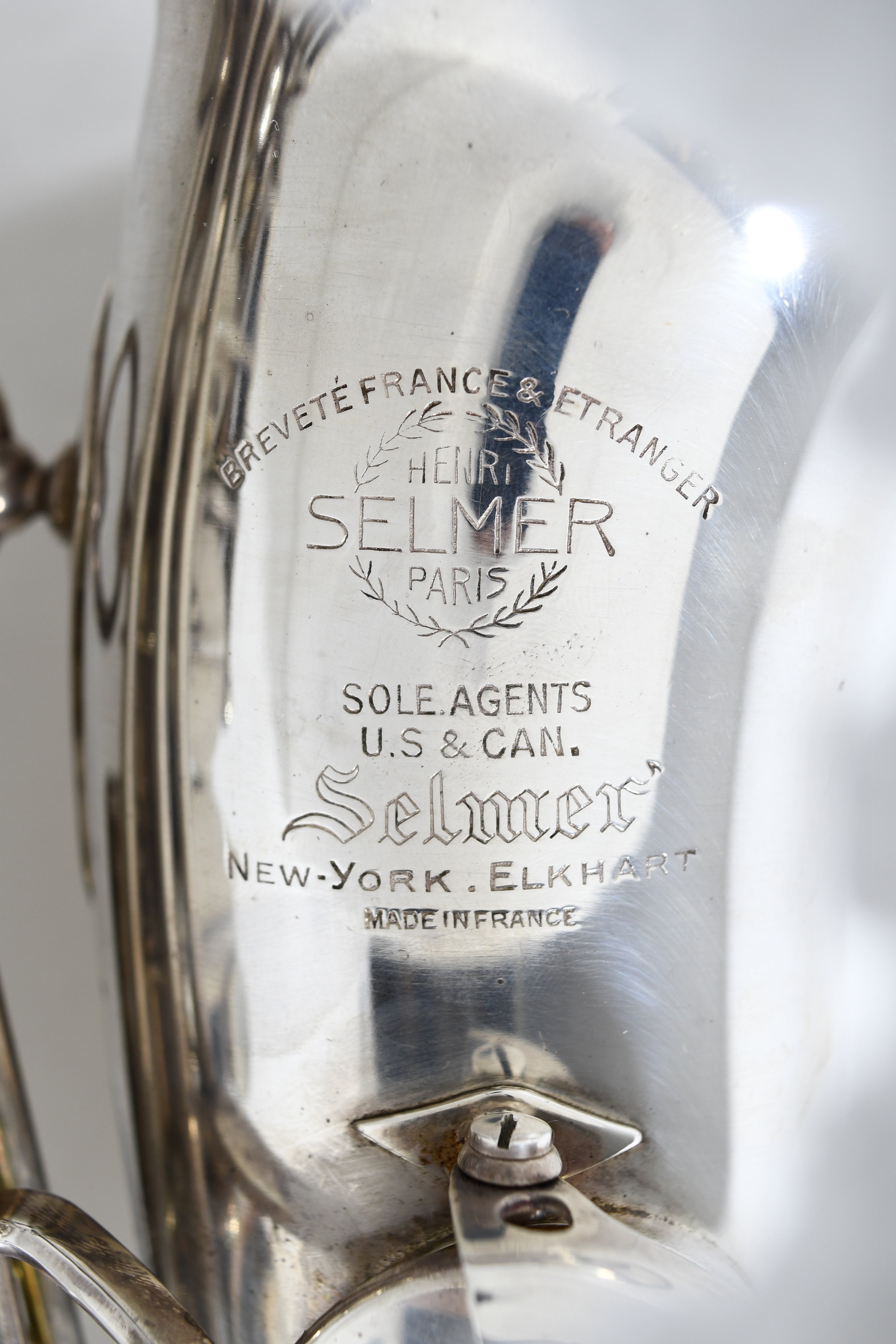 sold out
Selmer Super Balanced Action Alto Sax
Here is a 51xxx Selmer SBA alto in original silver plate.
Made in 1952.
The neck is from a year later 52xxx SBA.
It has an older Emilio pad job. Its been recently serviced and everything is still working well and it is gig ready. But expect that it will need an overhaul sooner than most horns I offer in playing condition.