Tino Schucht Handmade Alto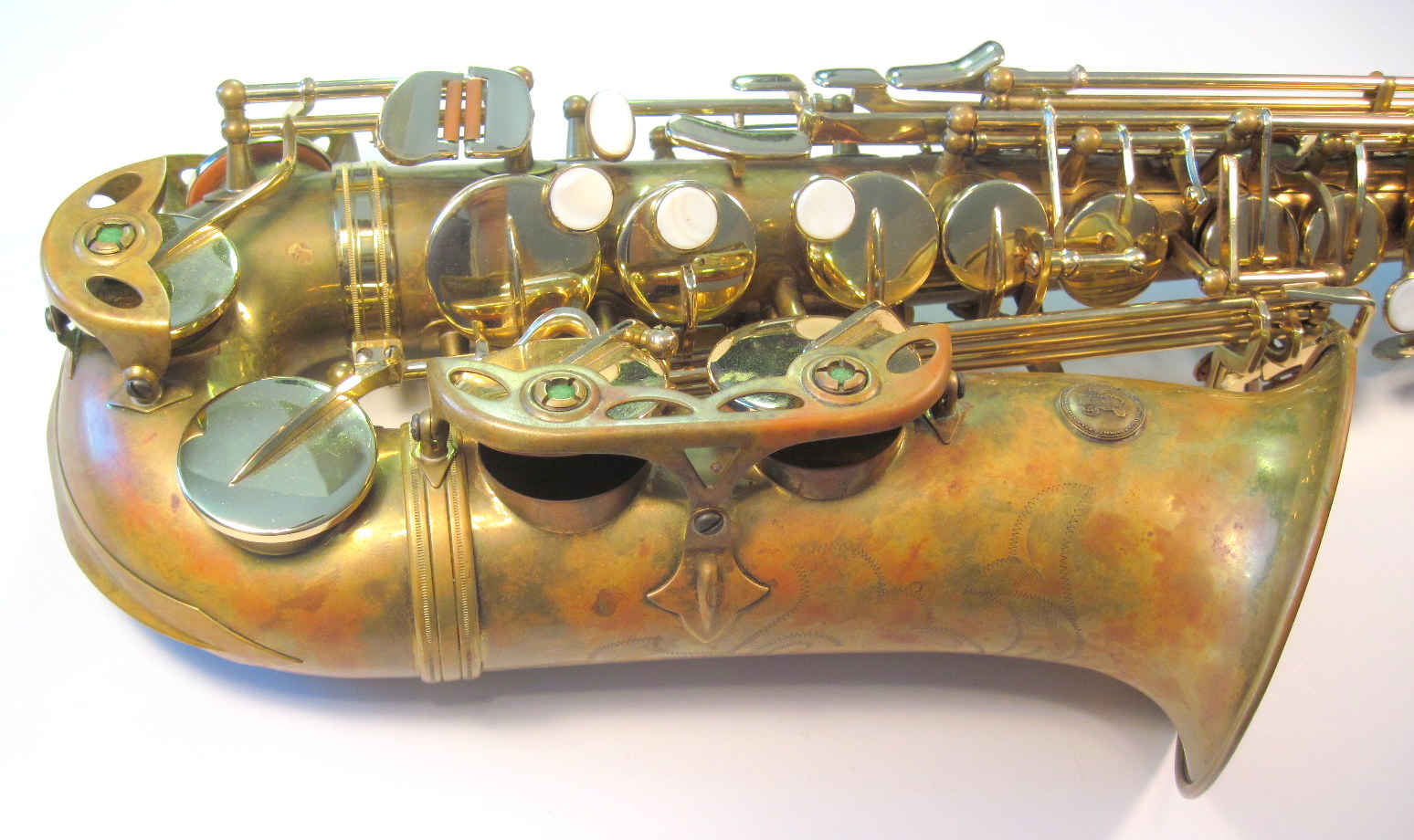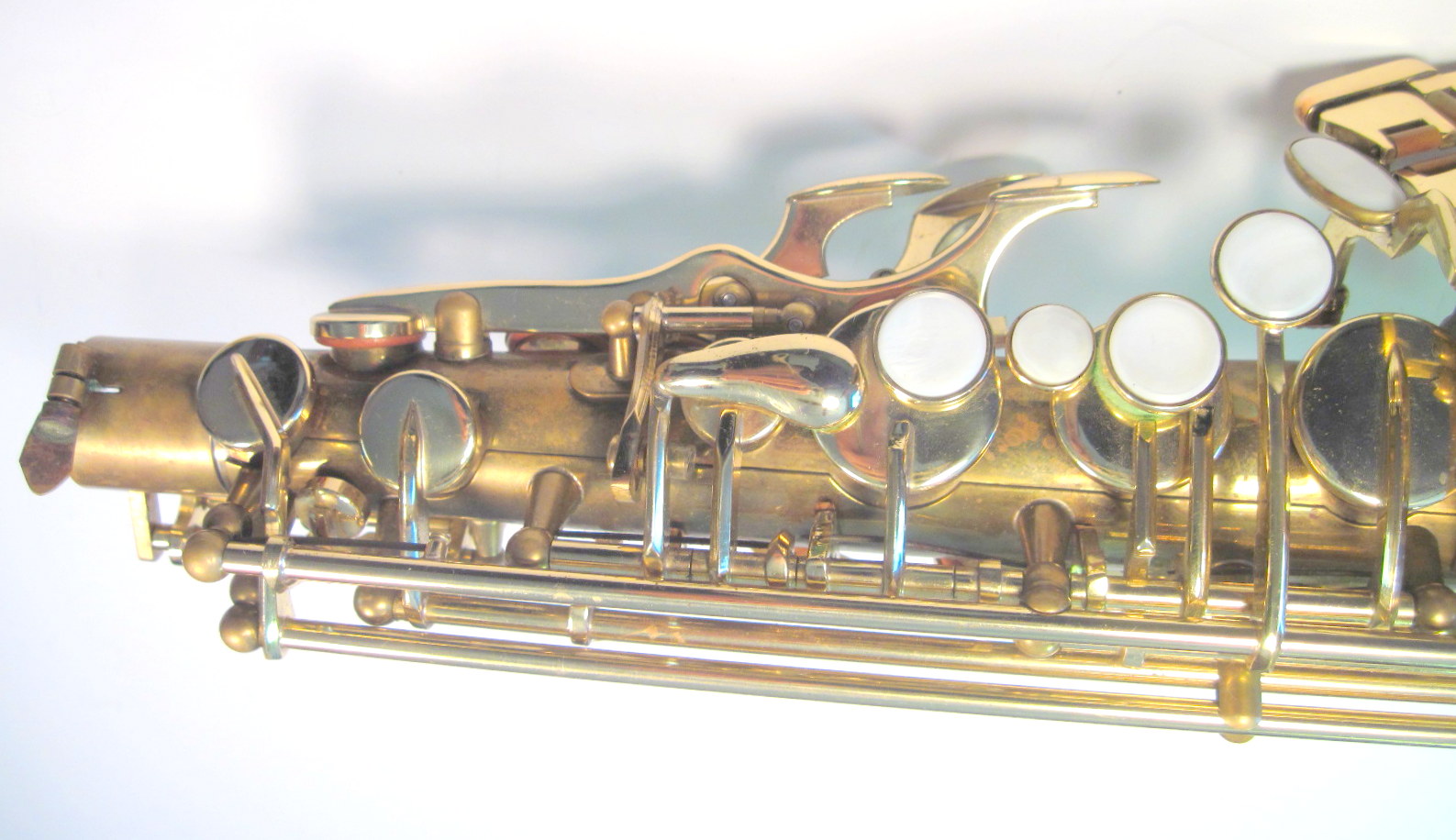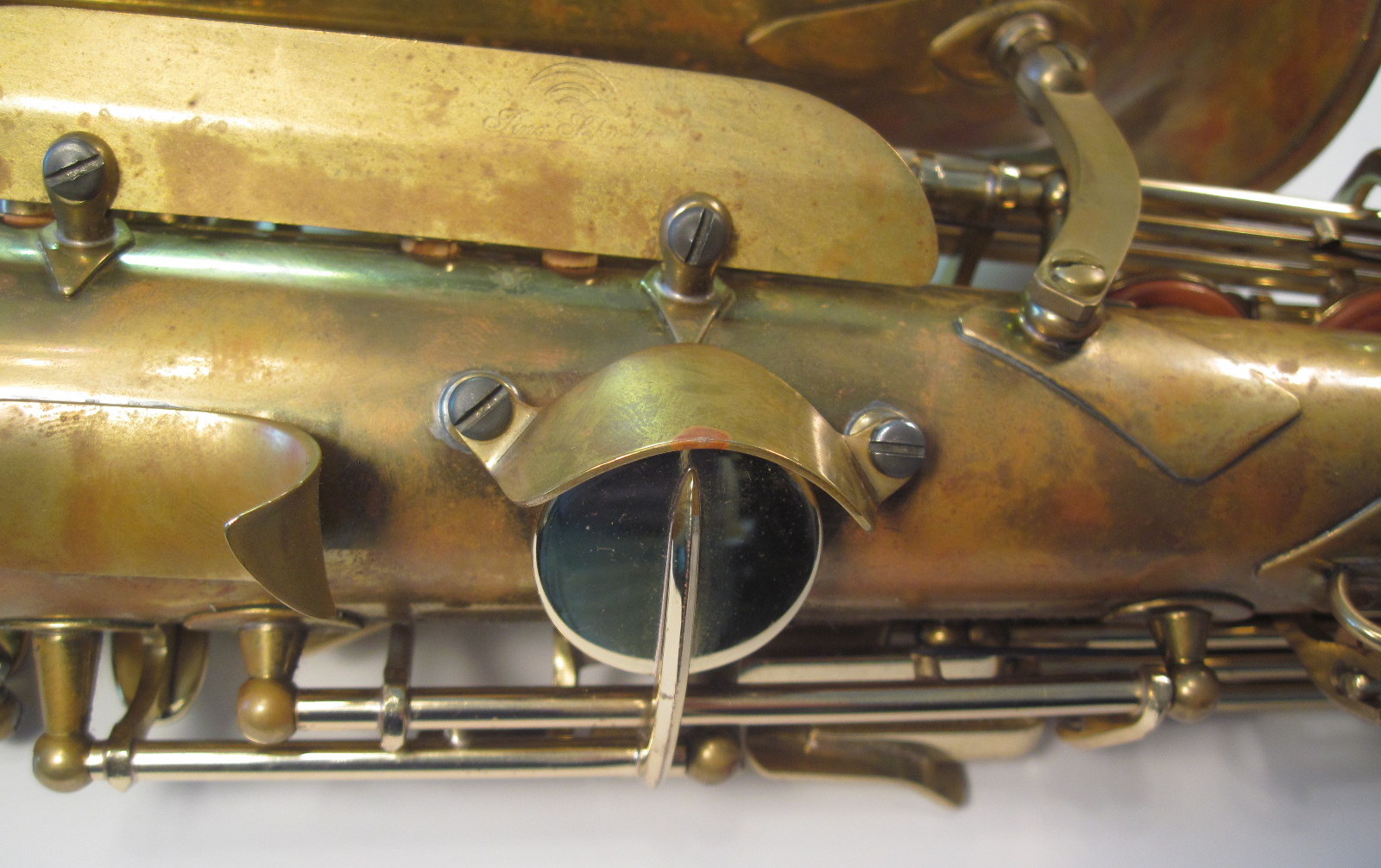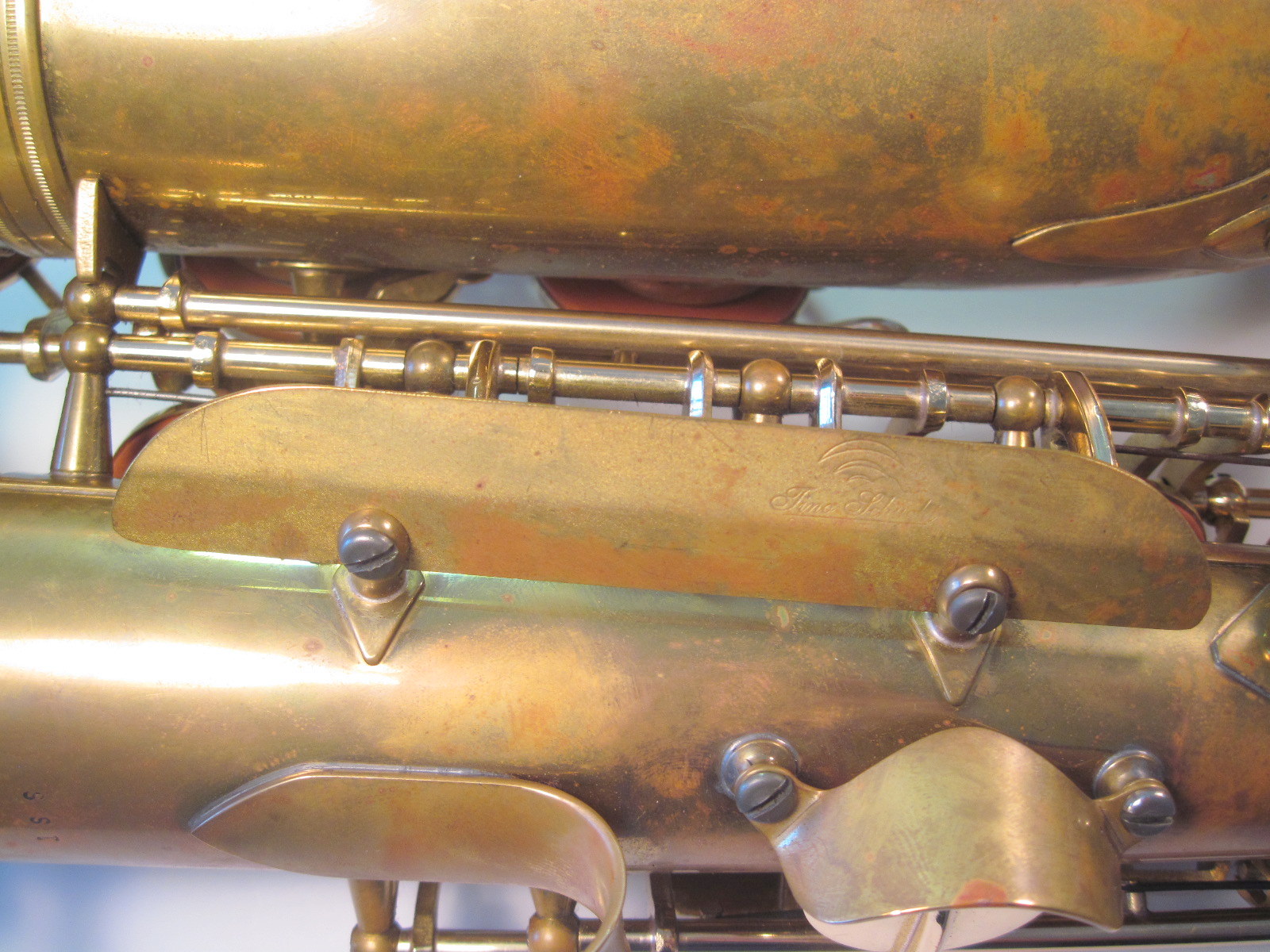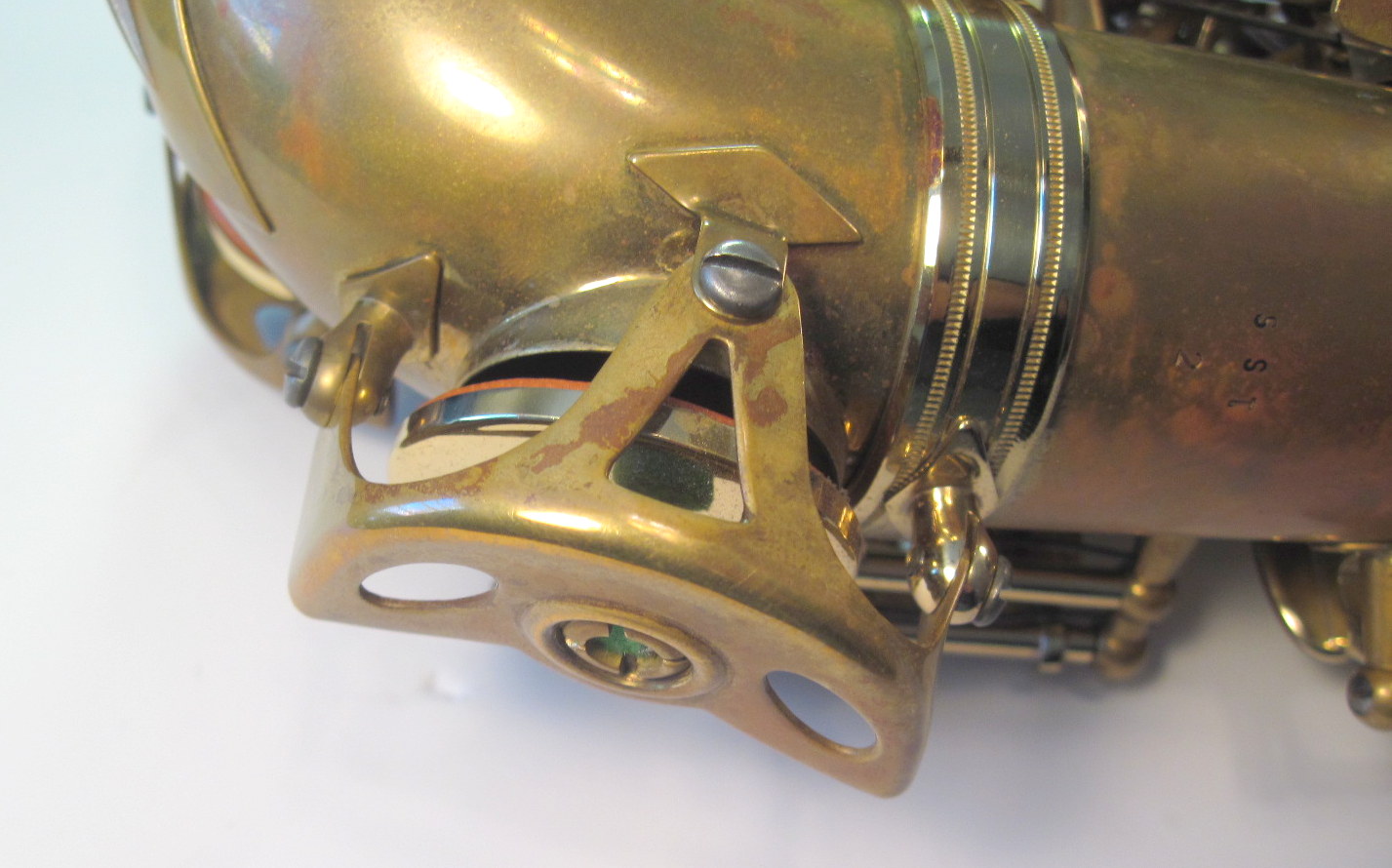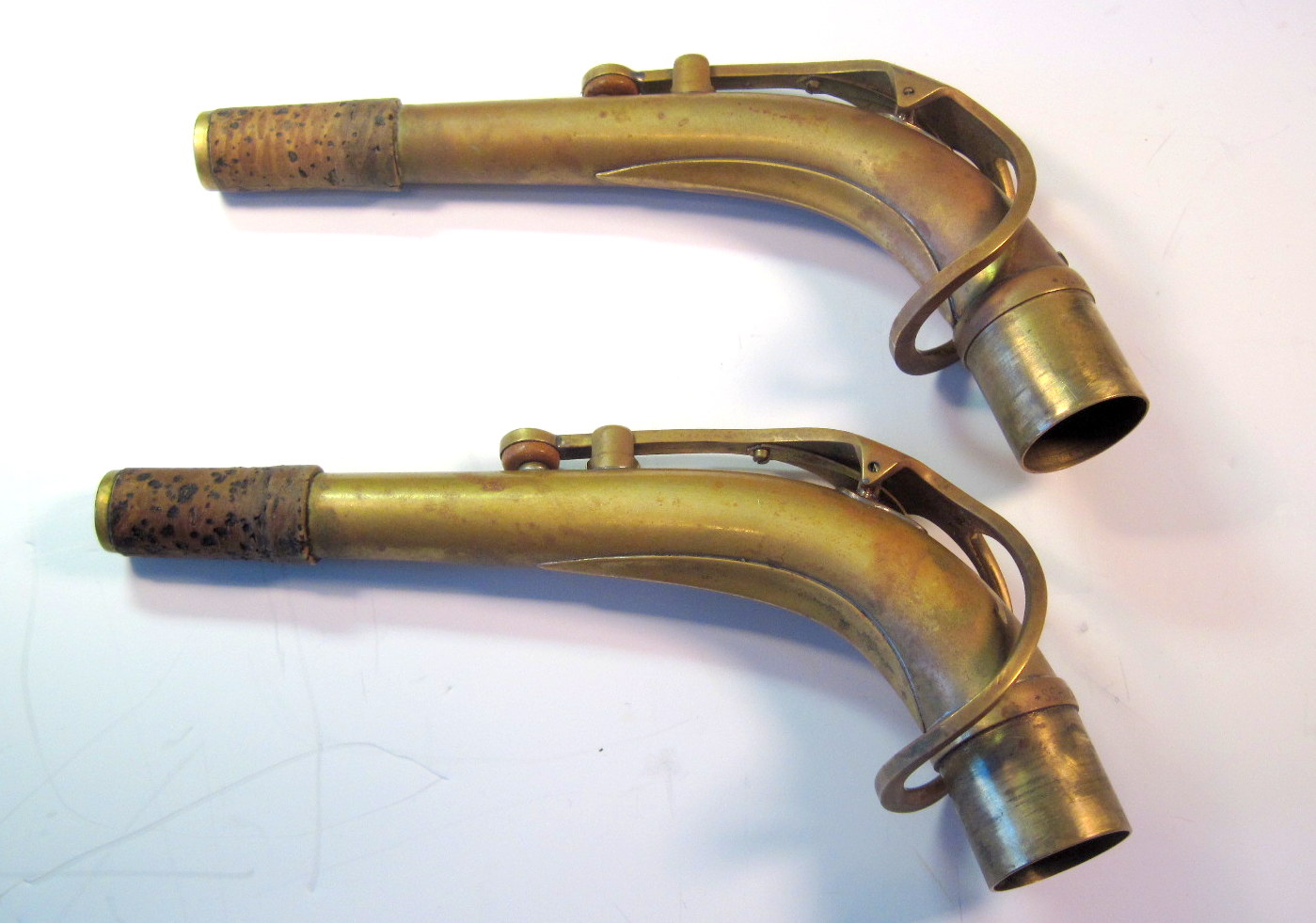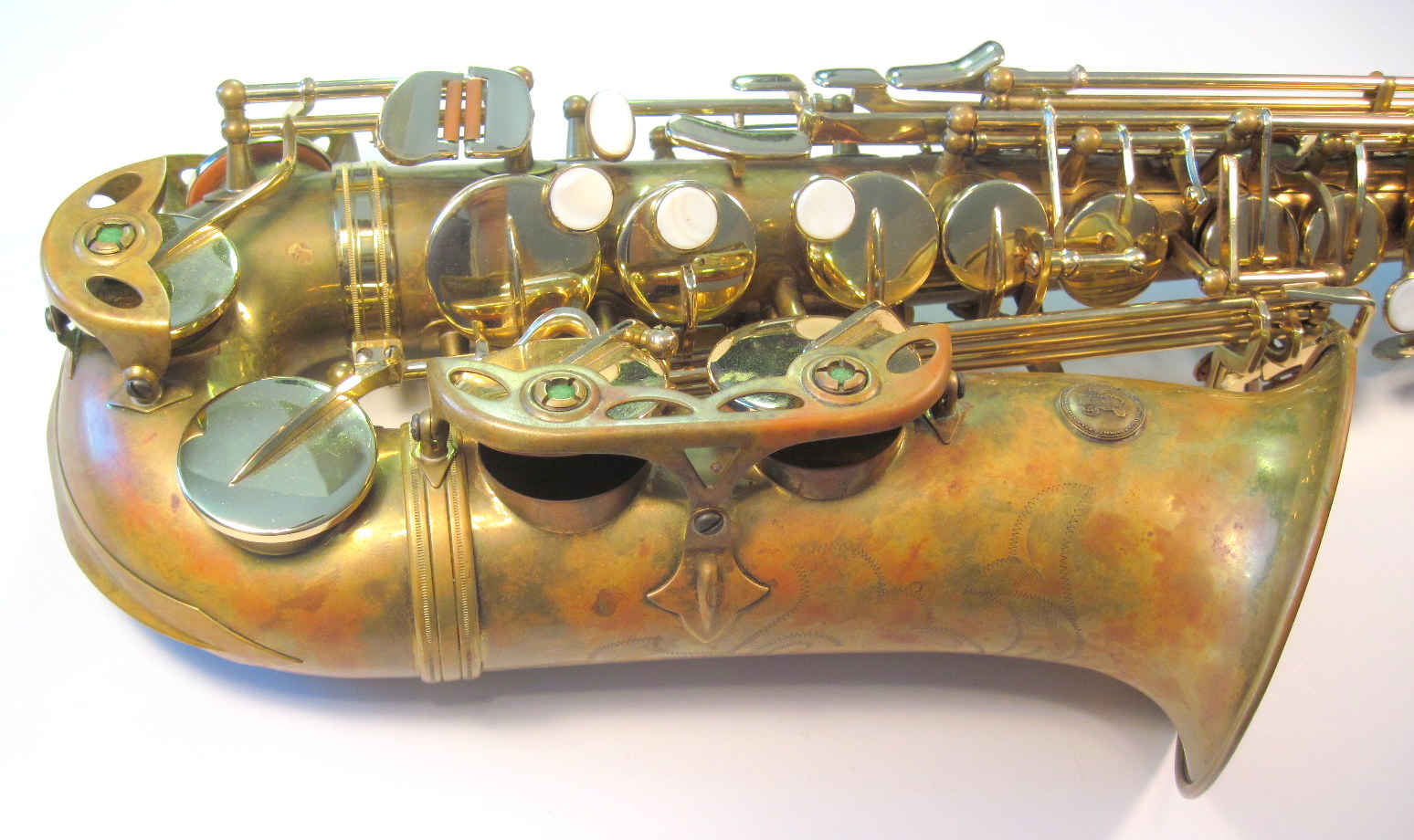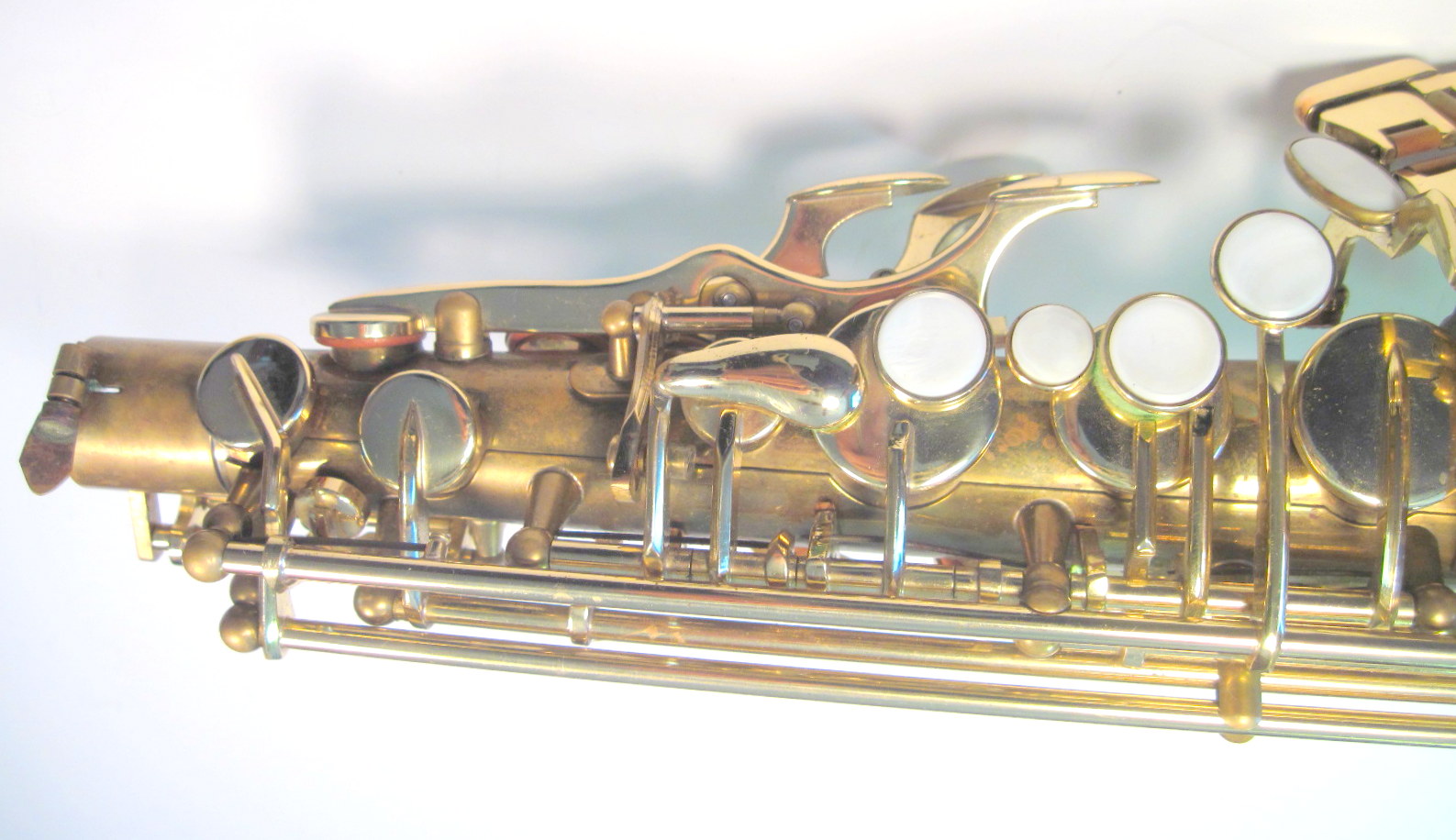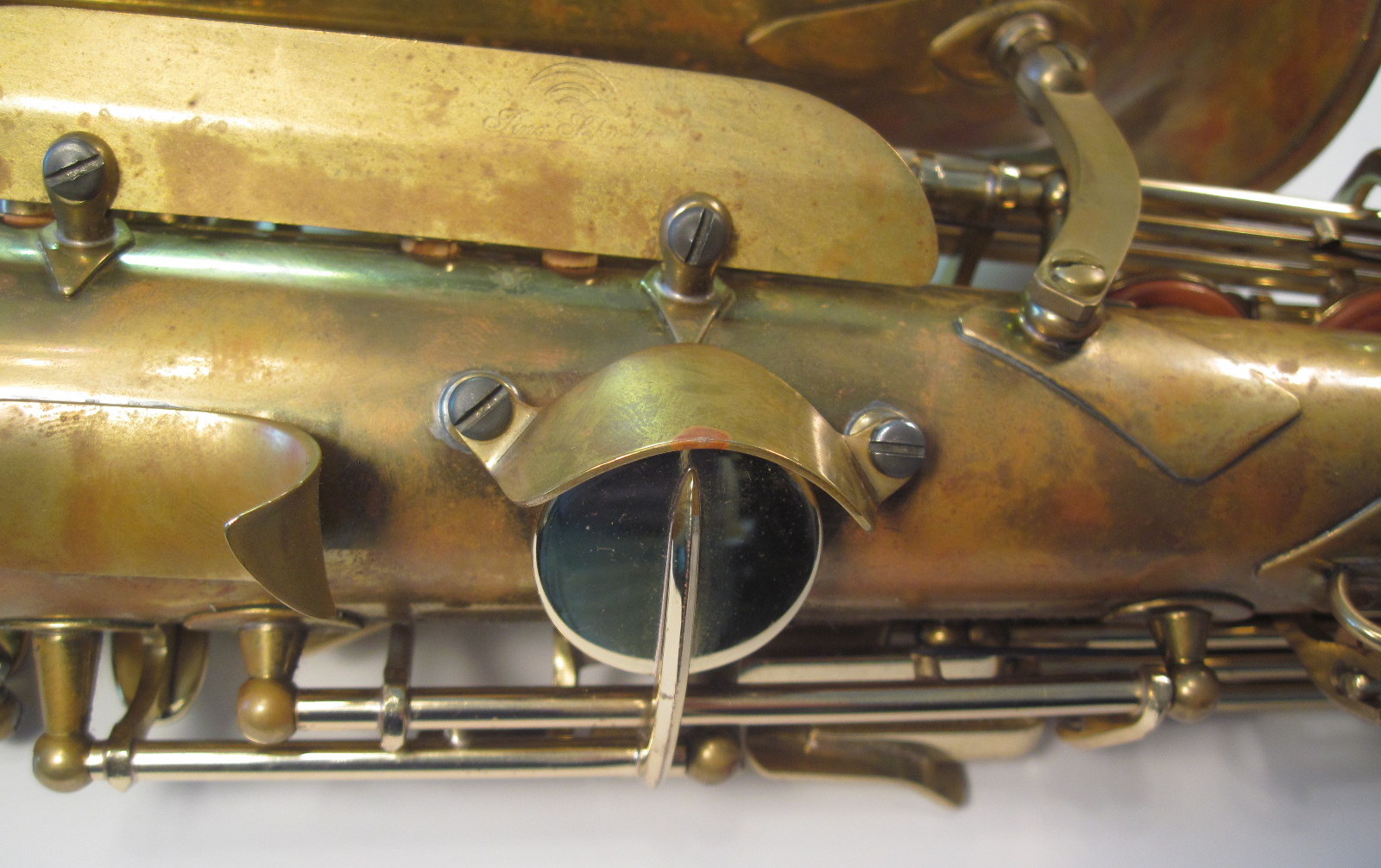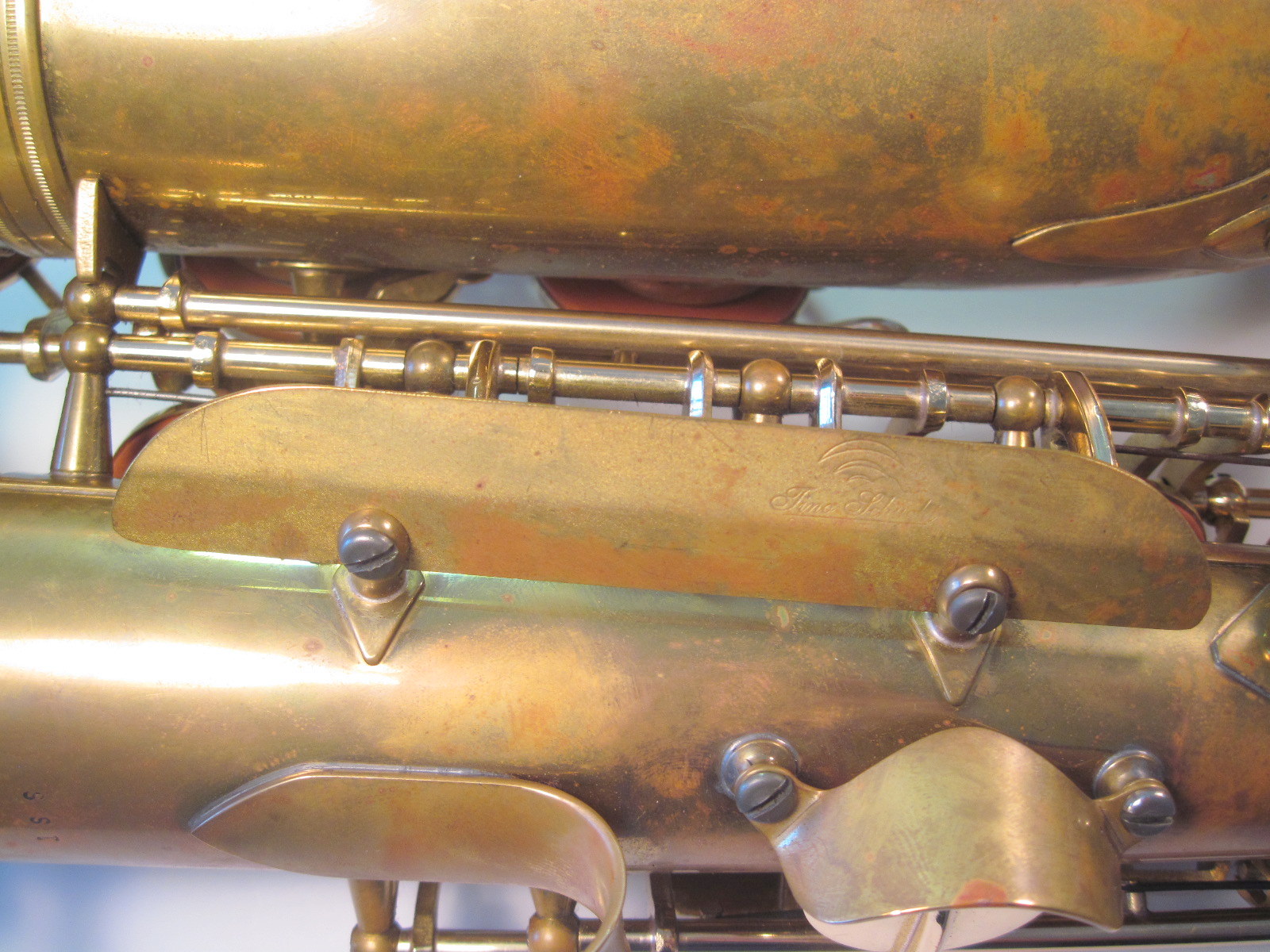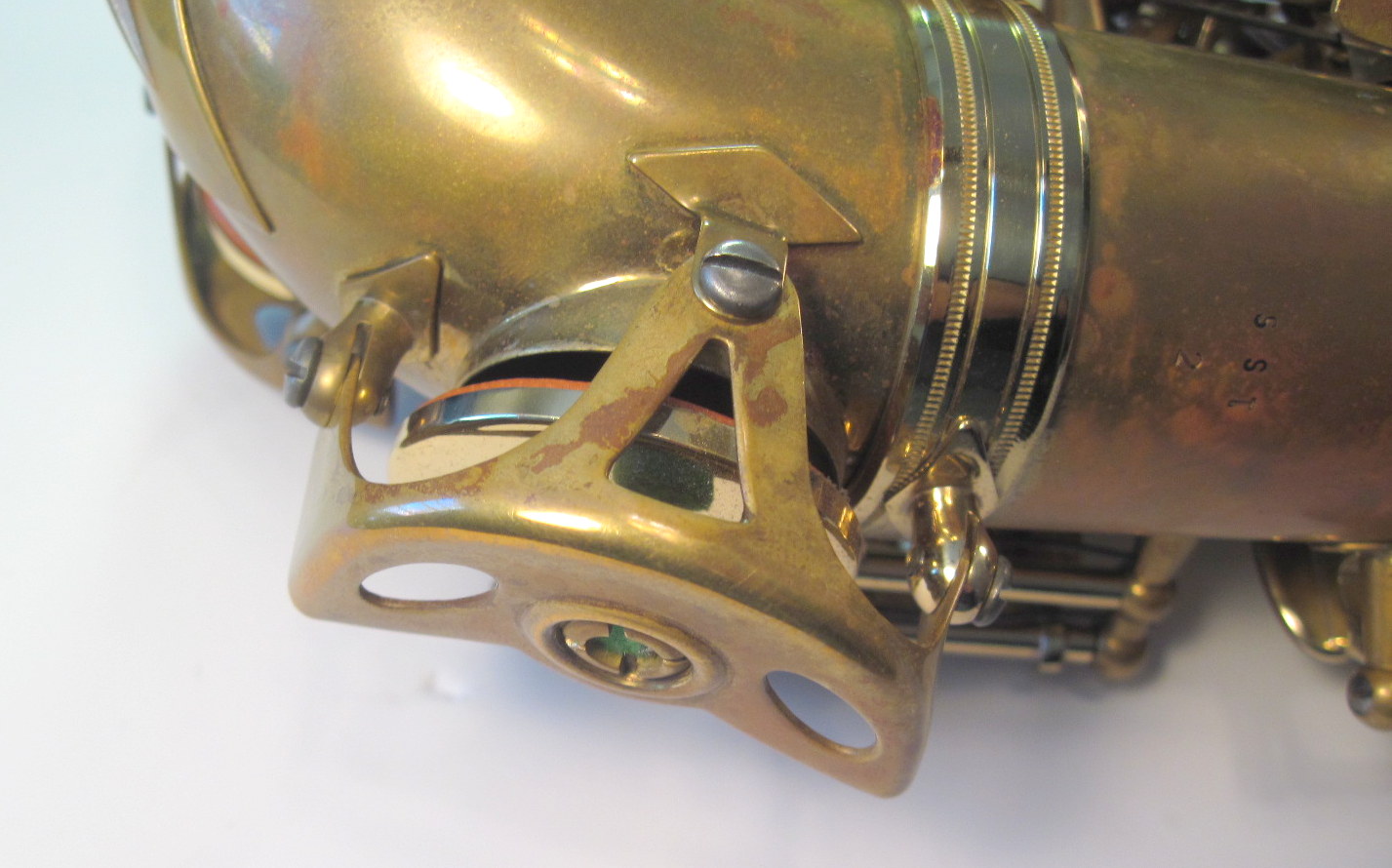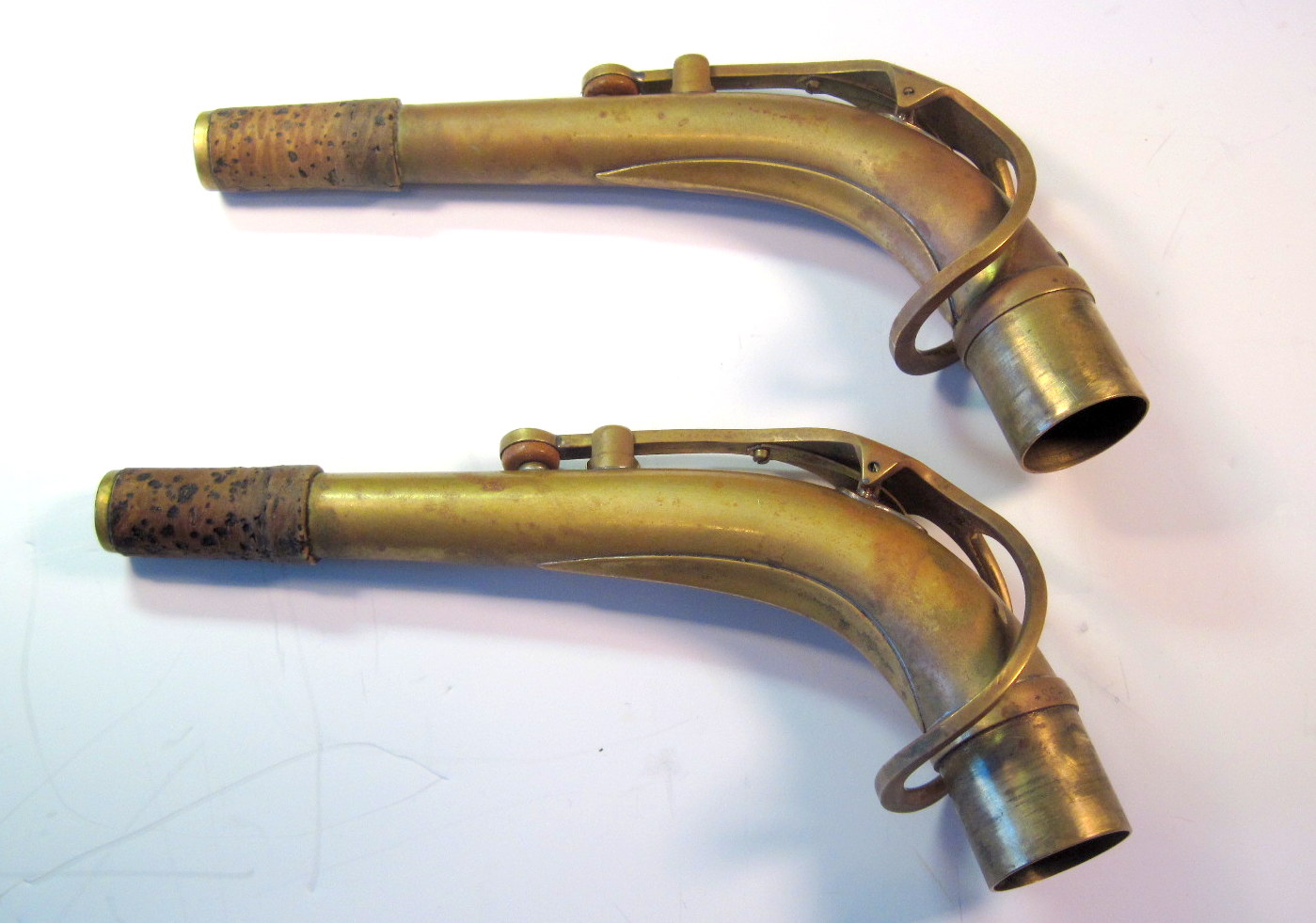 sold out
Tino Schucht Handmade Alto
Renowned neck and accessory maker Tino Schucht made three alto saxophones by hand before the costs in labor and time made it impossible for him to continue. This is #2. It came to me from a great German classical player who acquired it directly from Mr Schucht.
While the keywork was appropriated from an existing horn all of the body tube, neck, body , body brace, key guards, thumb rest etc were all hand forged by Tino Schucht. The hand forged bare brass is in the process of acquiring a very colorful patina. This is high grade brass that has seen intensive hand forging and the sound that results is quite impressive.
Each of his necks offers a different quality, one being more vintage and the other more contemporary.
This is a remarkably powerful saxophone when pushed. The quality of the brass and workmanship become evident when the horn is put through its paces. This is not a saxophone that will make a beginner sound better as much as one that will give a pro a lot to work with.