Yamaha YAS-62 Purple Label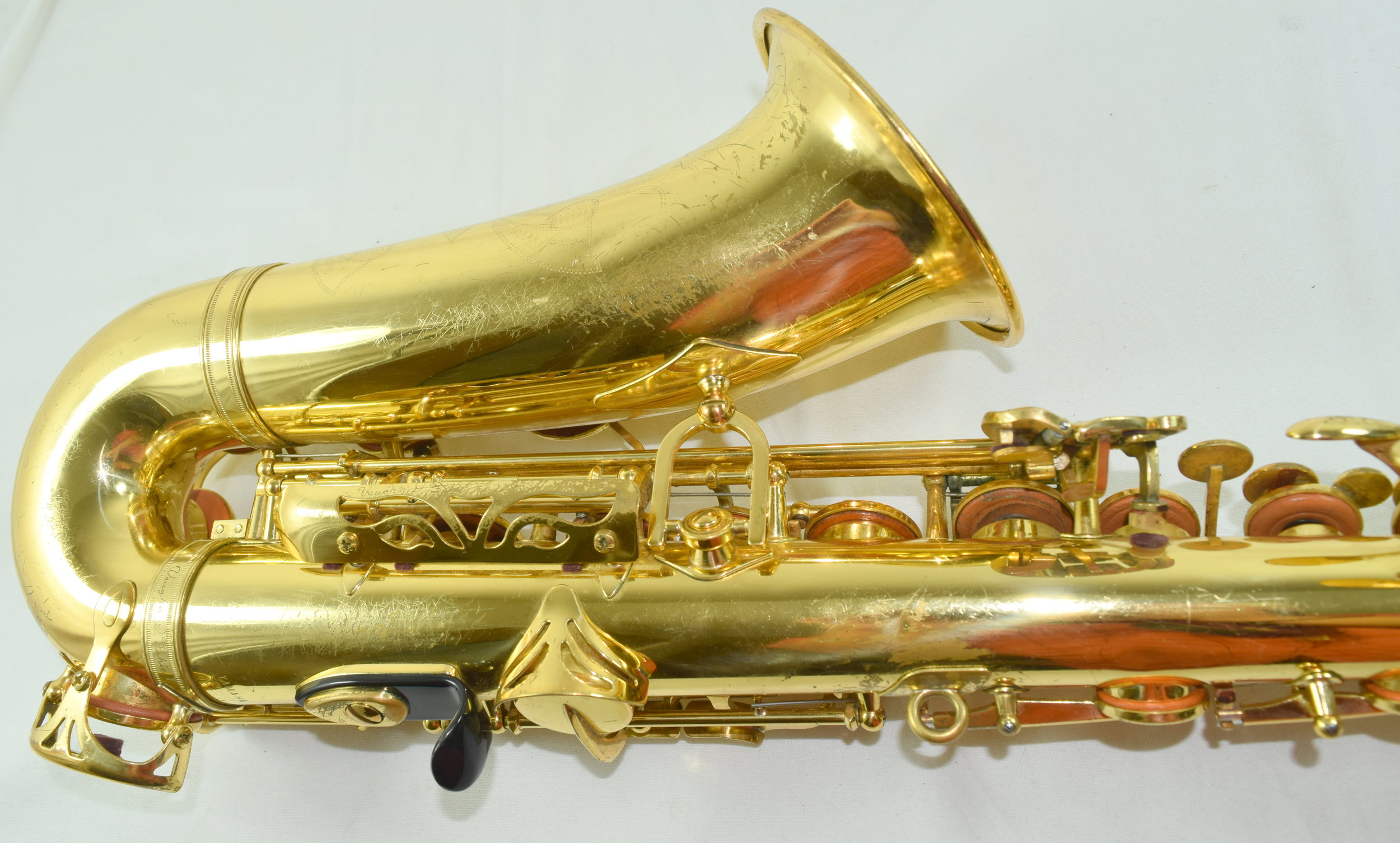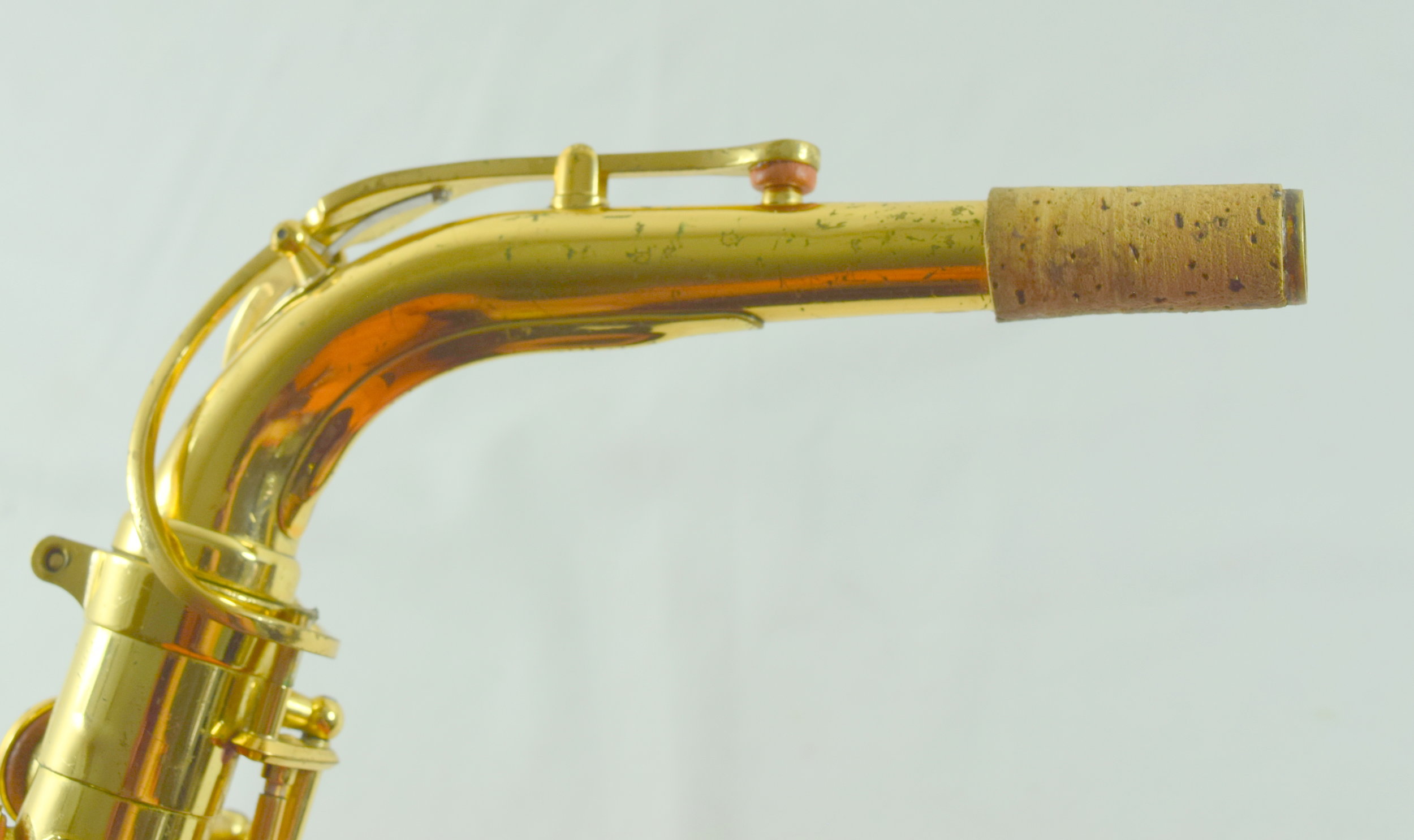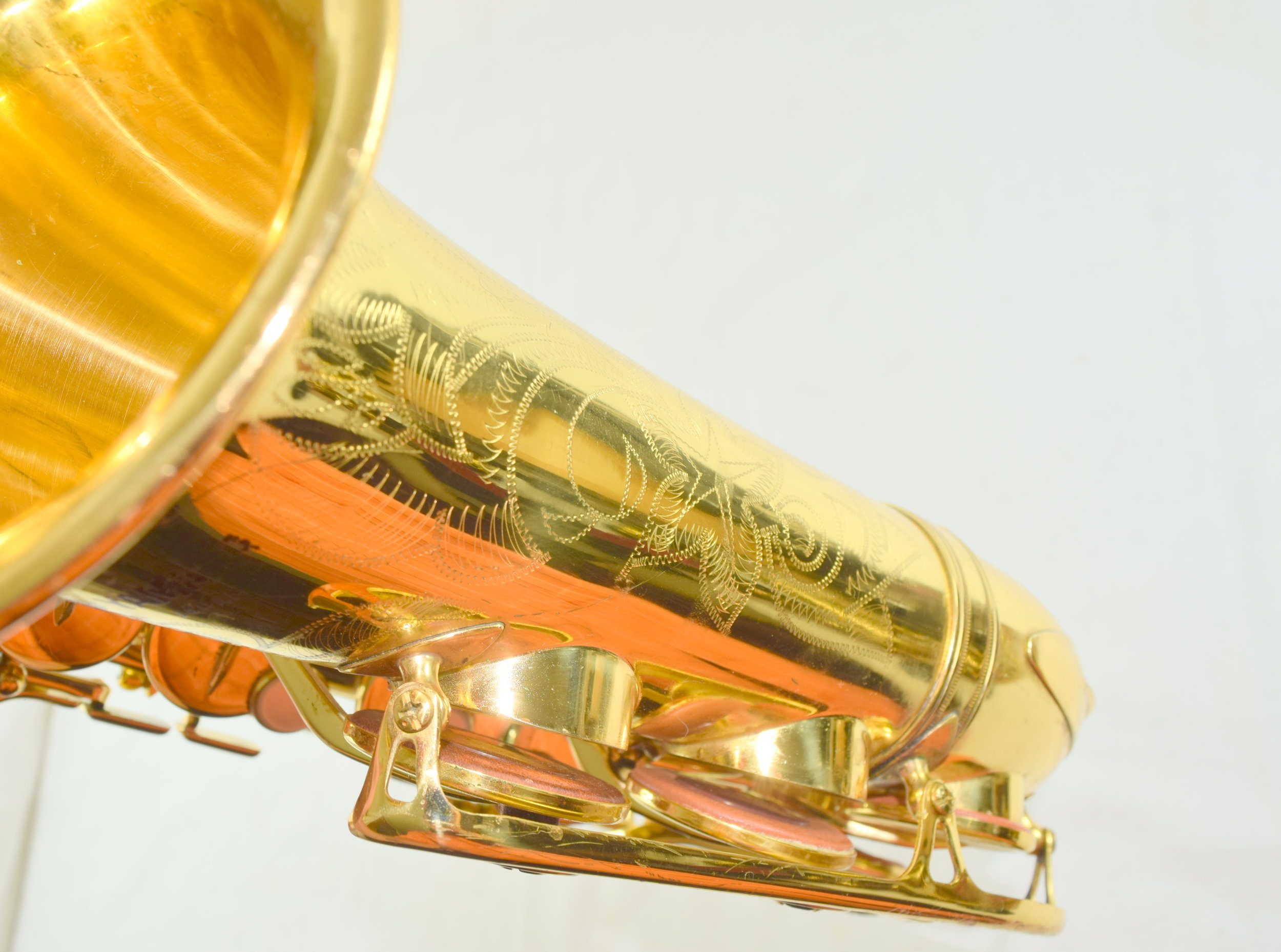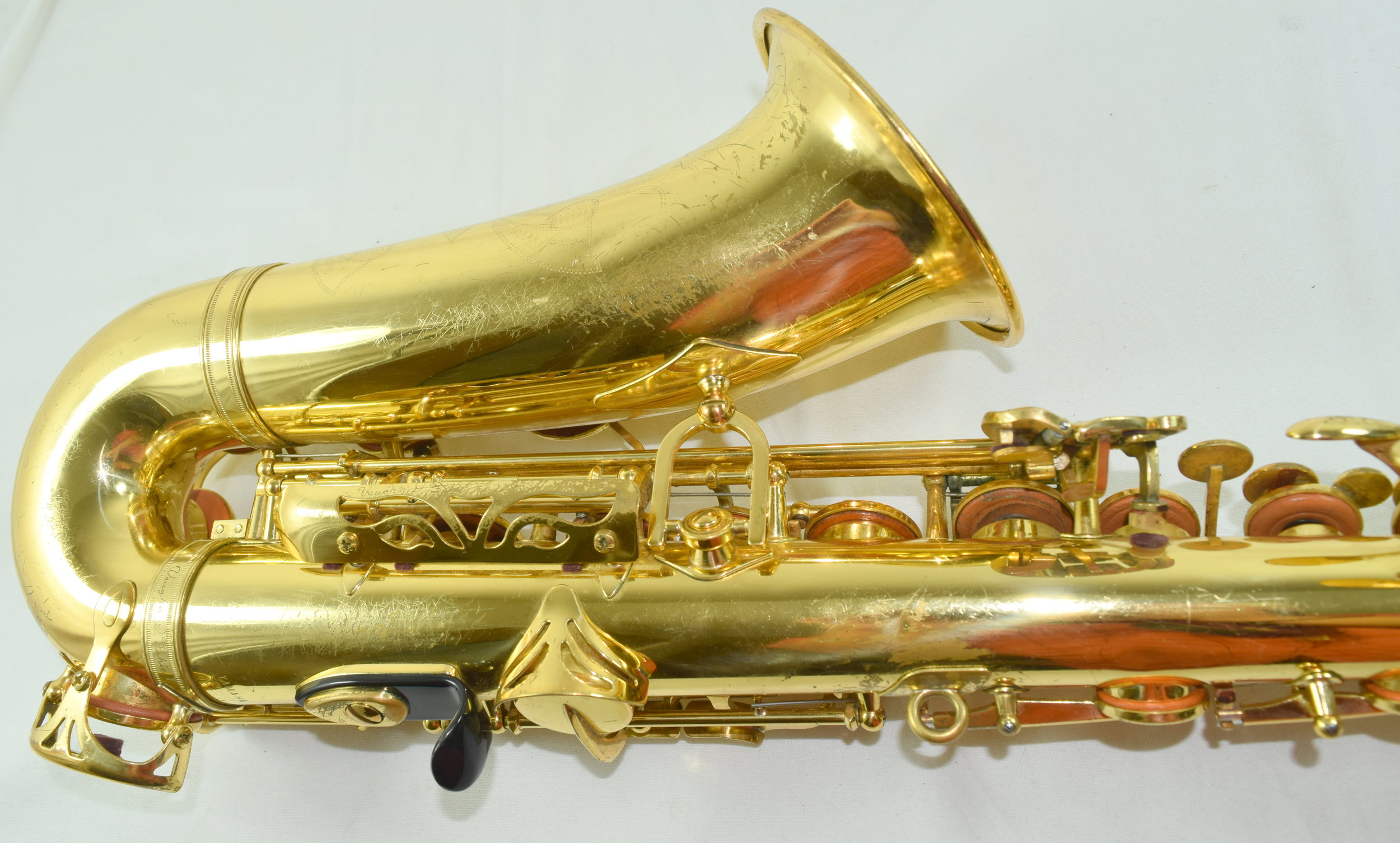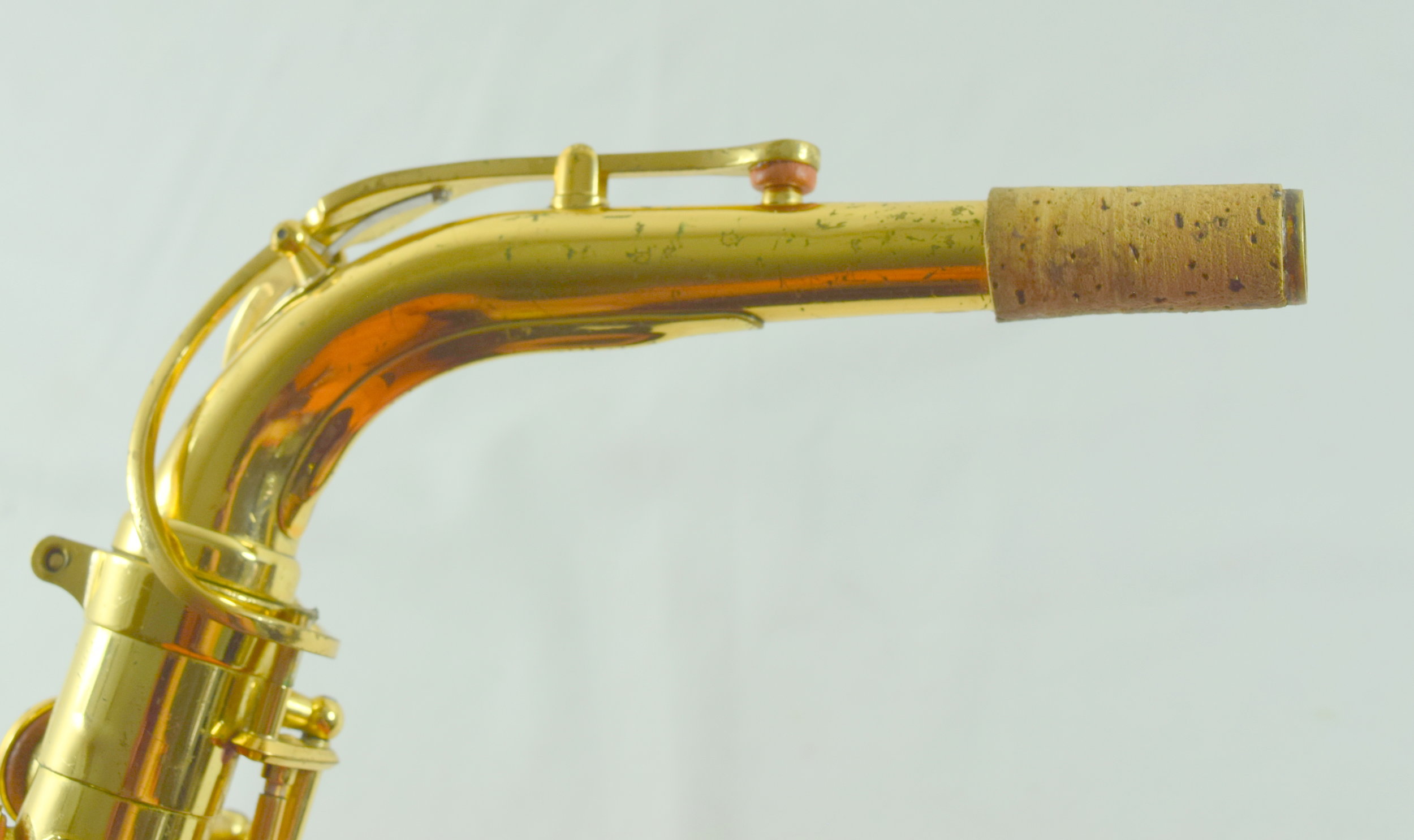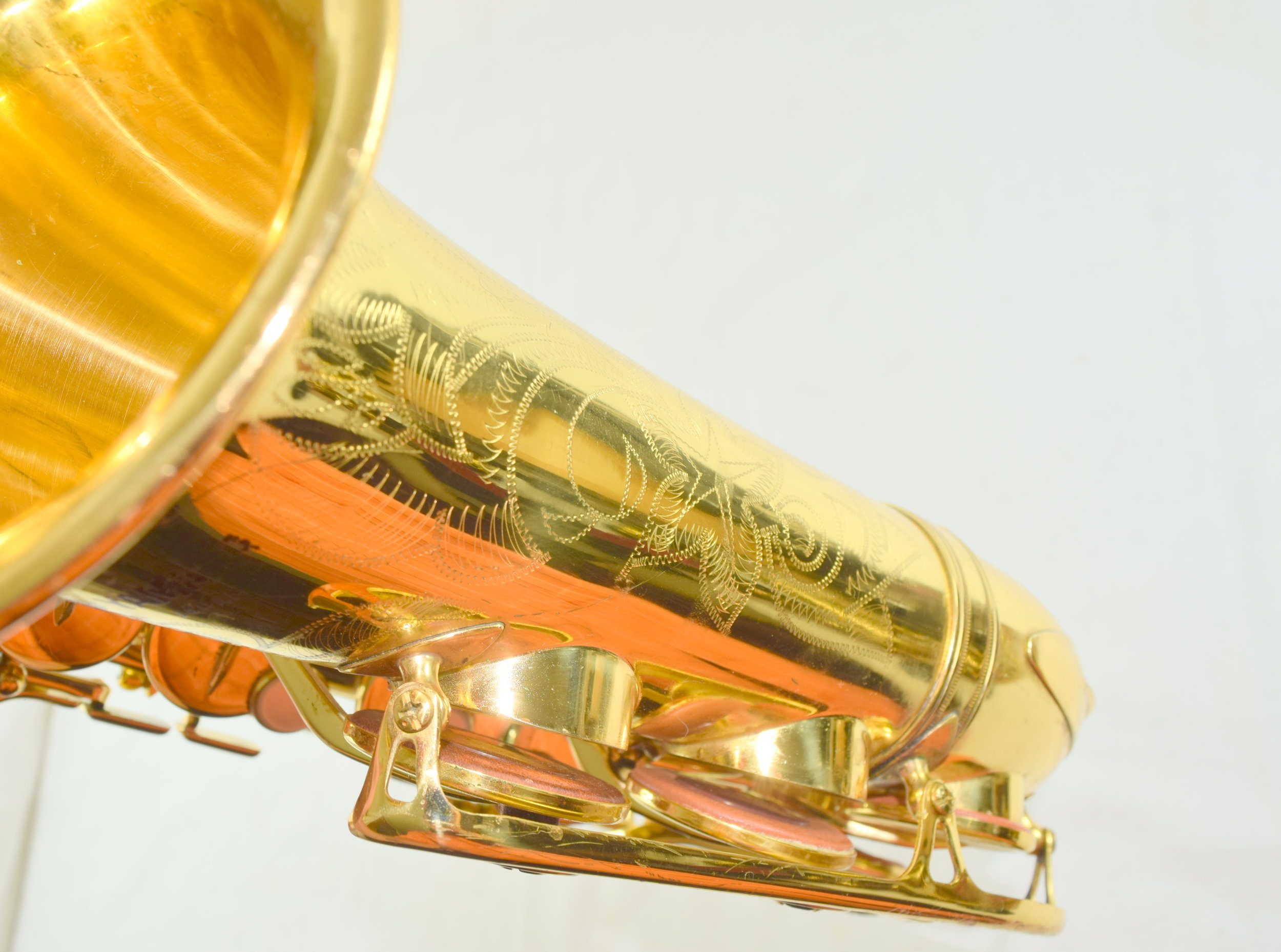 sold out
Yamaha YAS-62 Purple Label
Yamaha YAS-62 Alto Sax
This is one of the earlier ones with the purple label and made in Japan.
The horn is playing well on a mix of pads. I recommend bringing it to your local tech to be looked over but it is ready for use right now and has a big brilliant tone and more power than I was expecting.
The previous owner is a pro and he lightly etched his name on the body/bow ring just below the serial number and his initials on the front of the neck.
The horn is physically in great dent free shape with just finish wear mostly at the inner body as shown.
This is a solid horn with a great sound.
I'll include a mouthpiece and reeds so it will be ready for use upon unpacking.
It comes in an older black hardshell contoured protec in good used condition.