1932 Conn 12M Transitional Baritone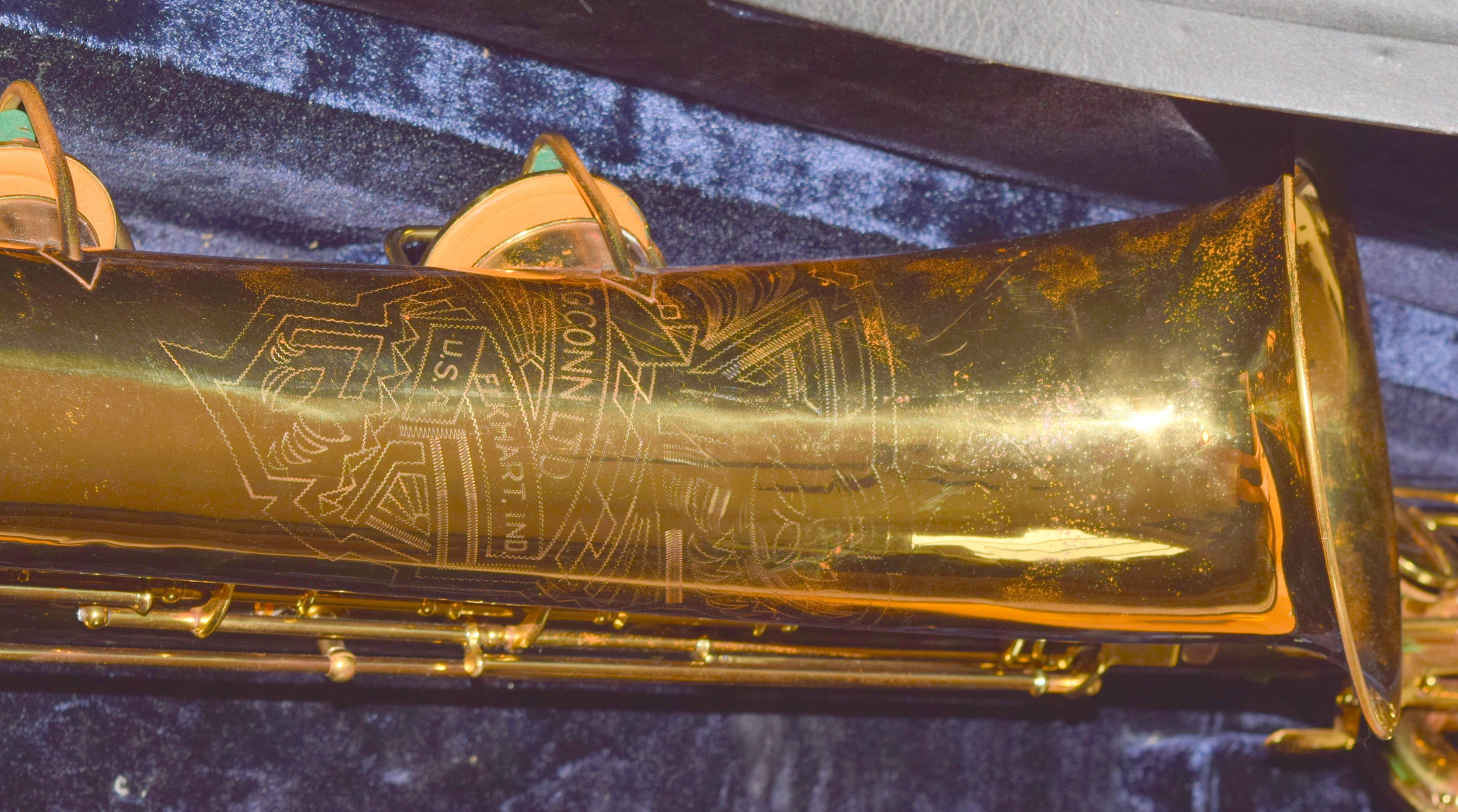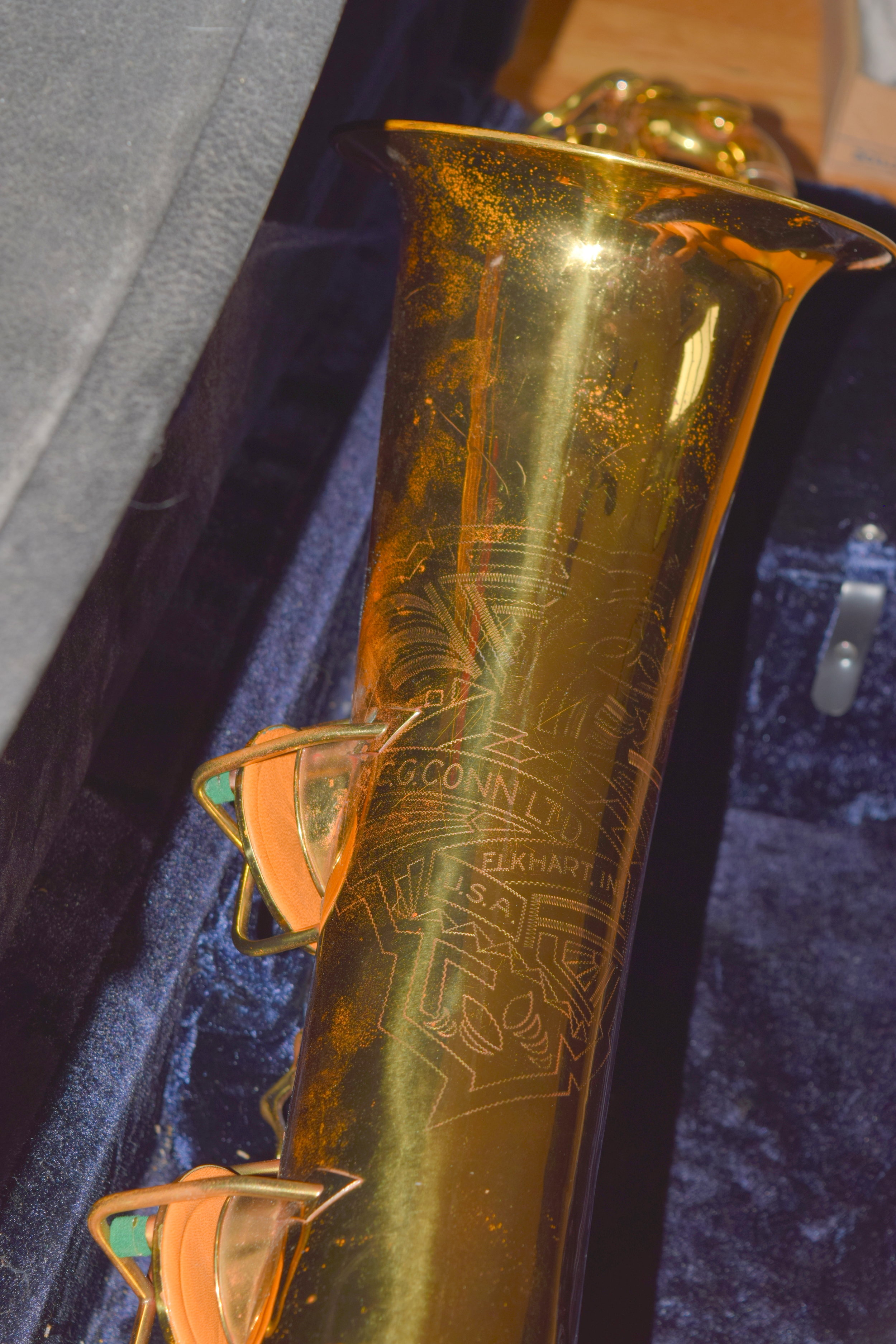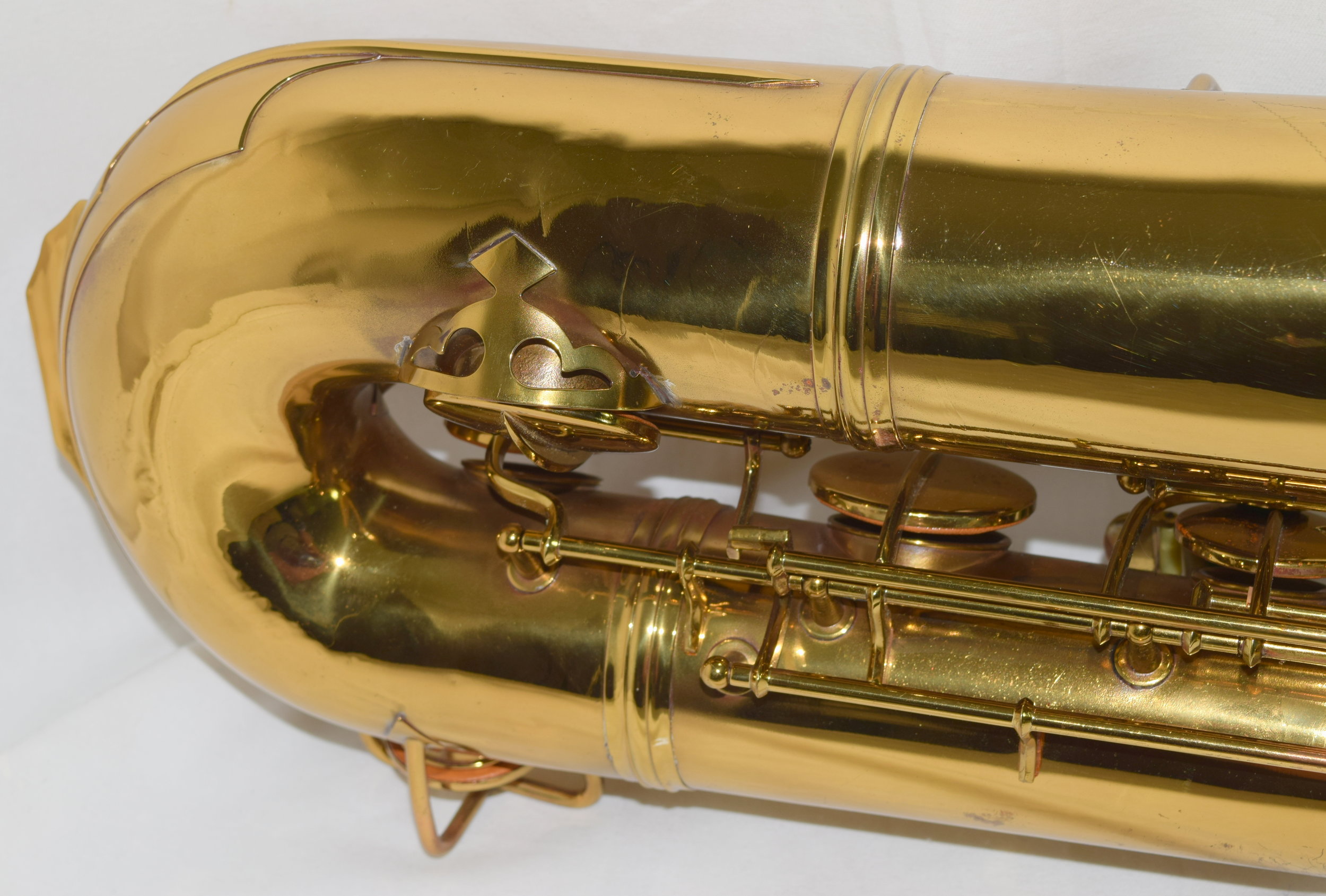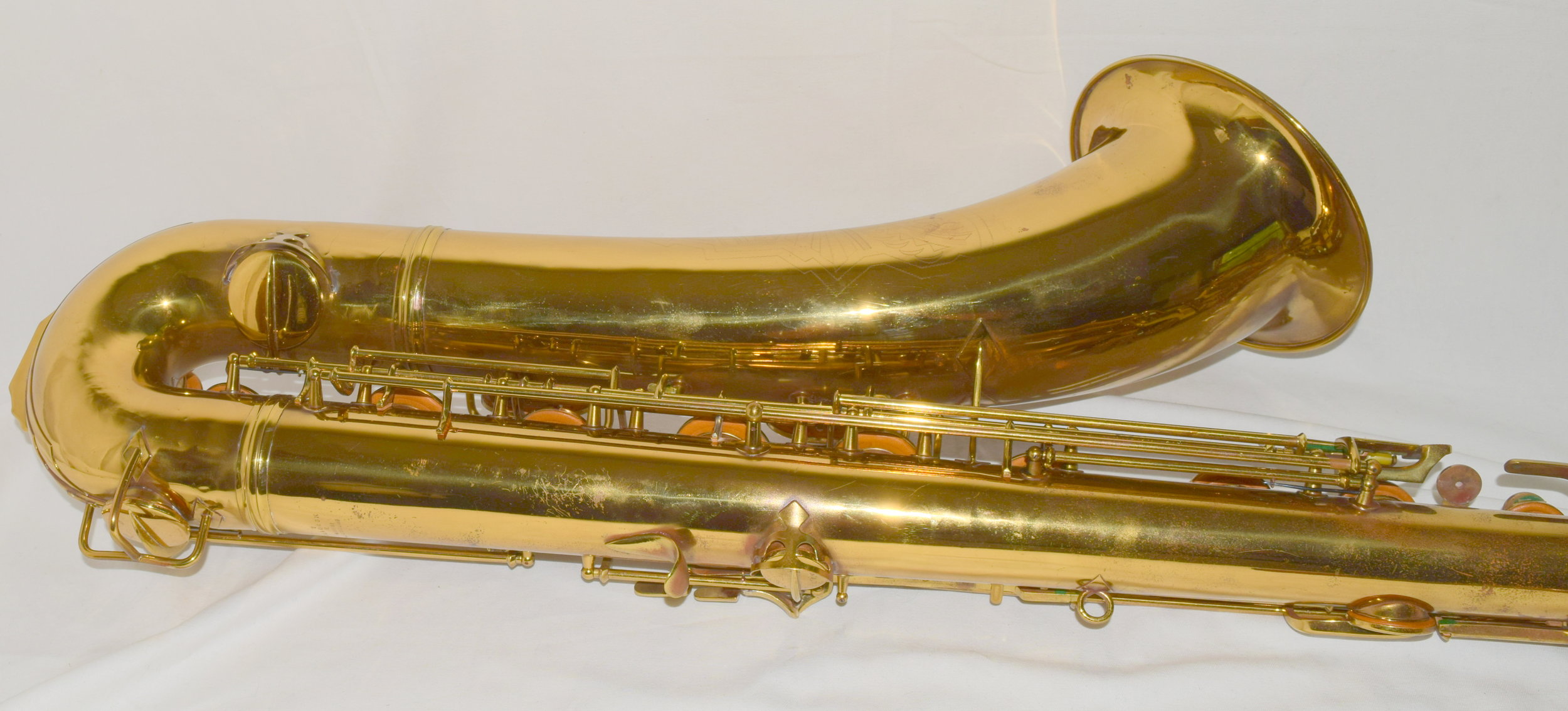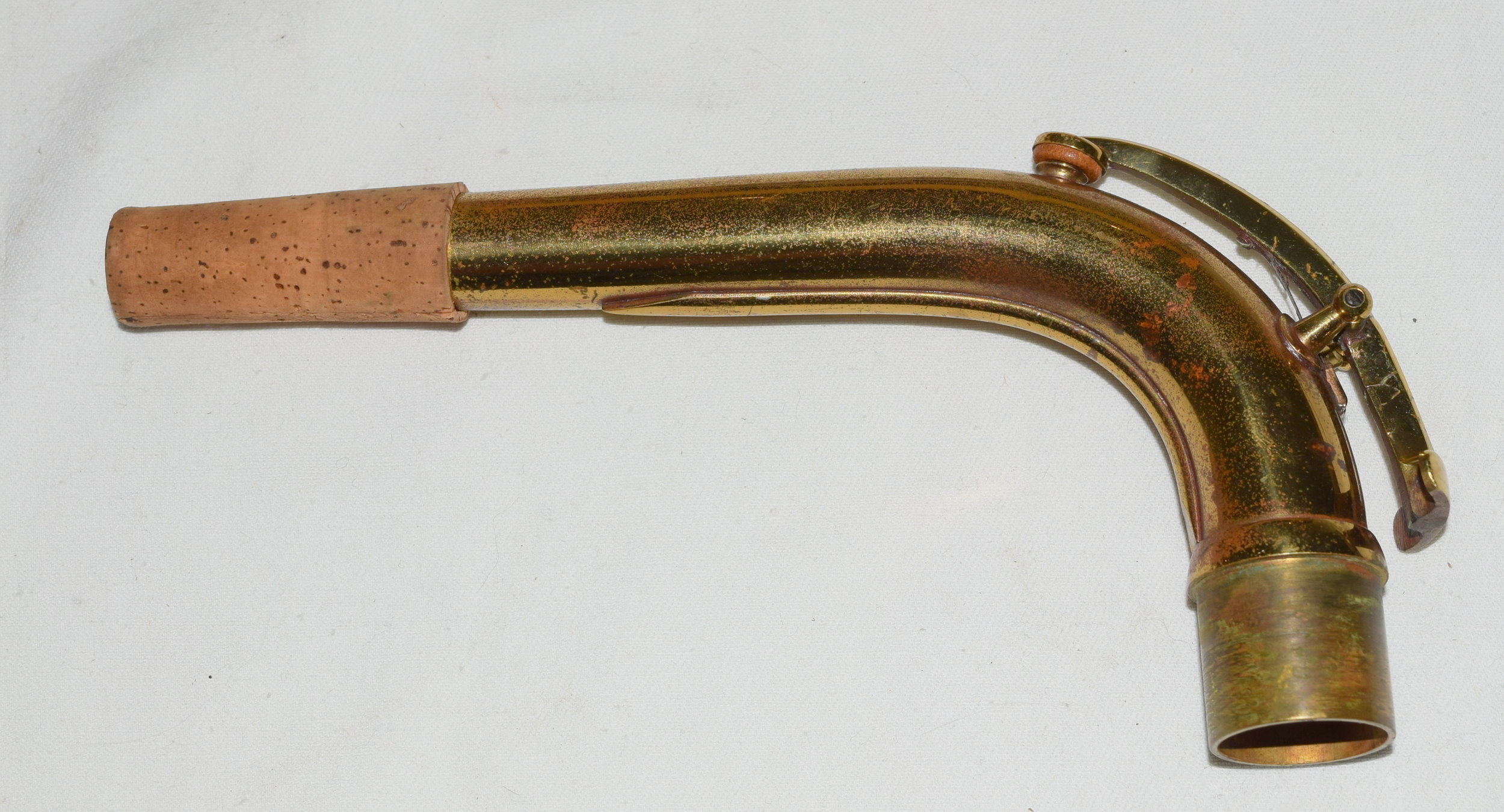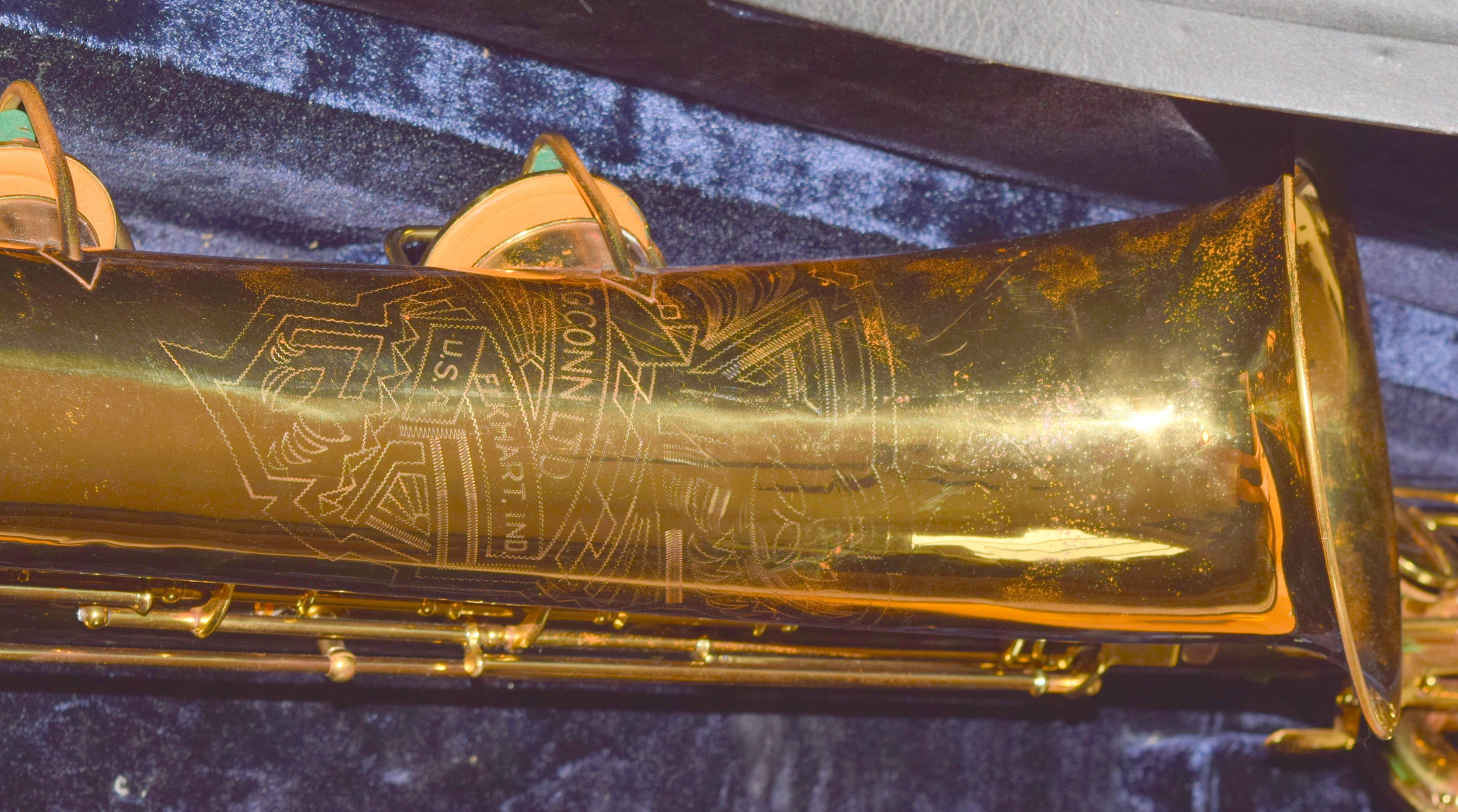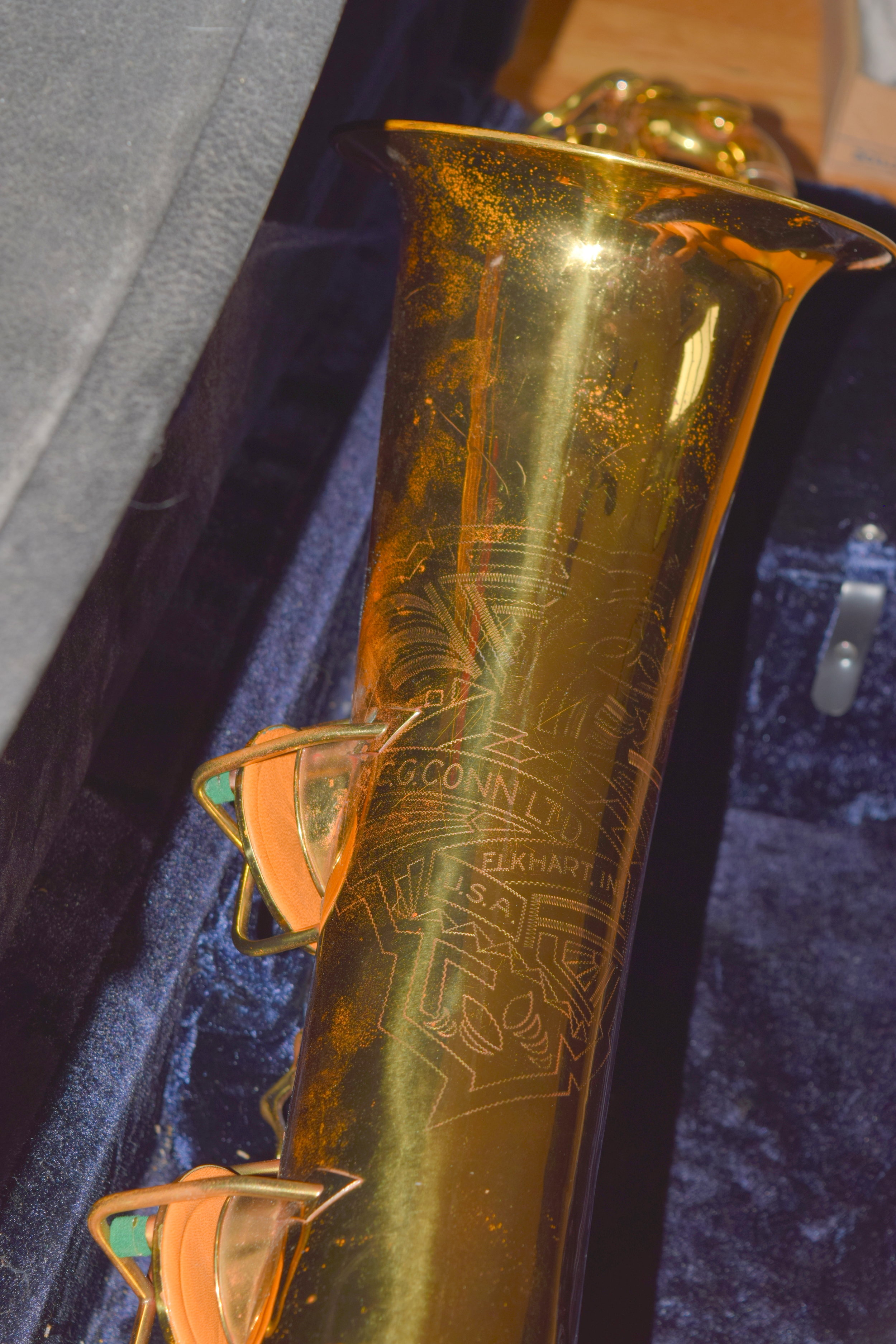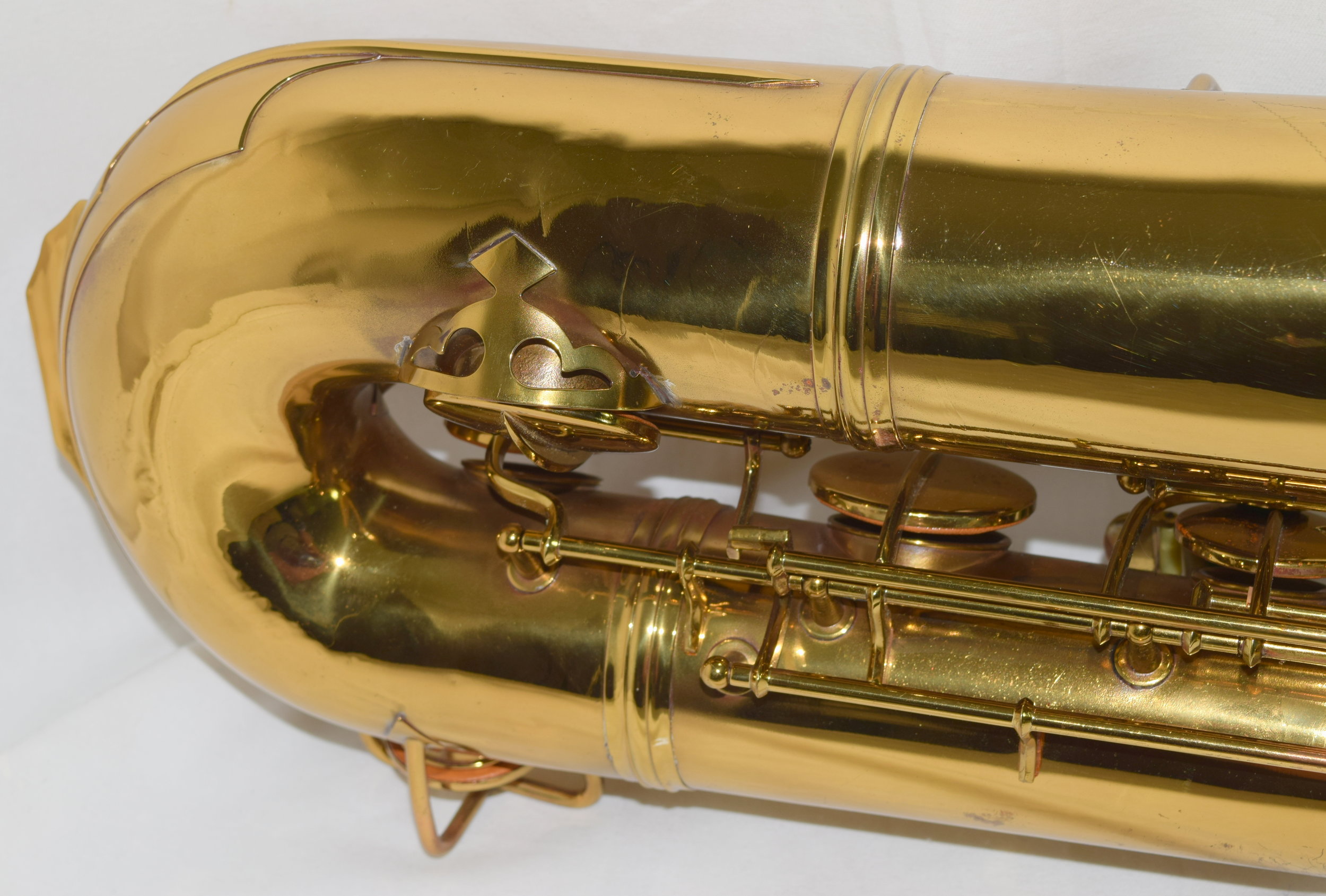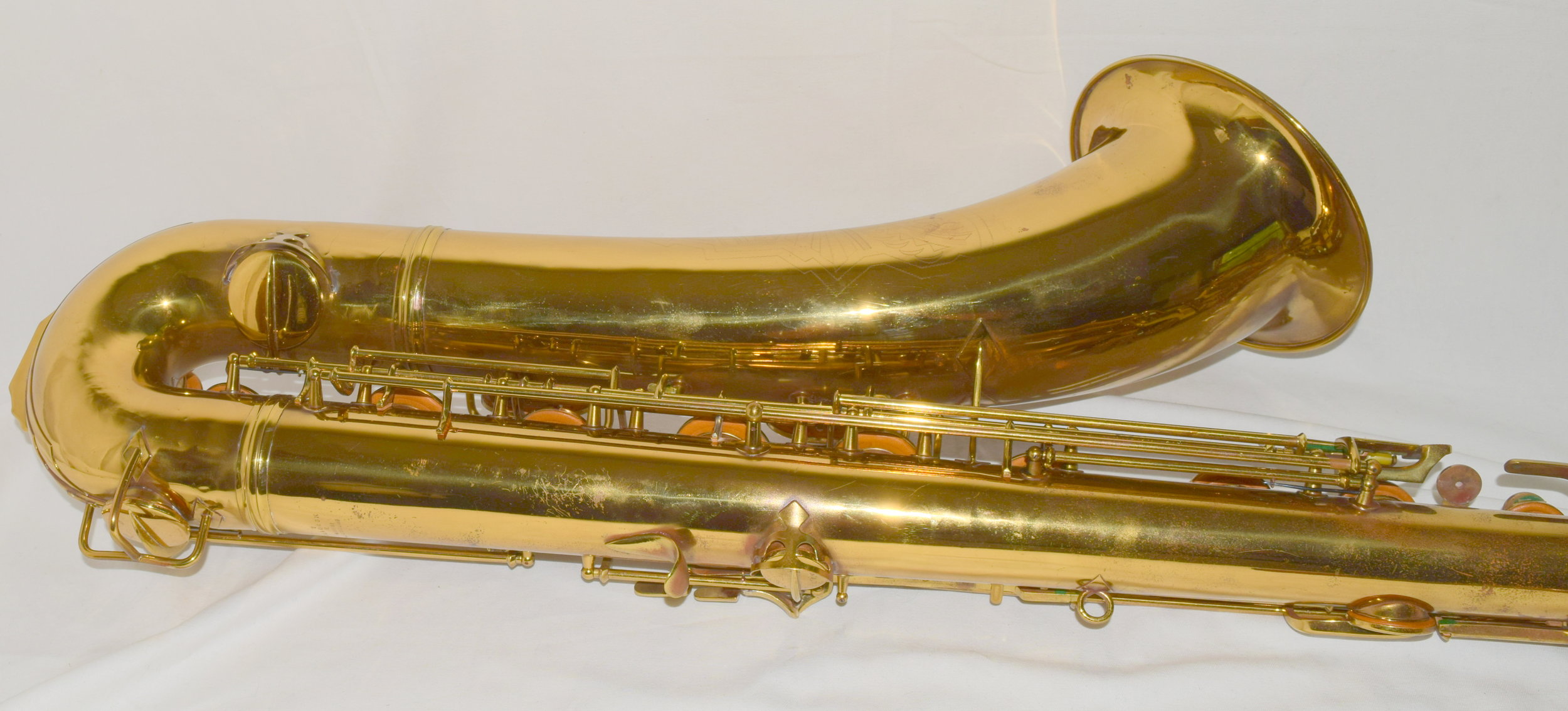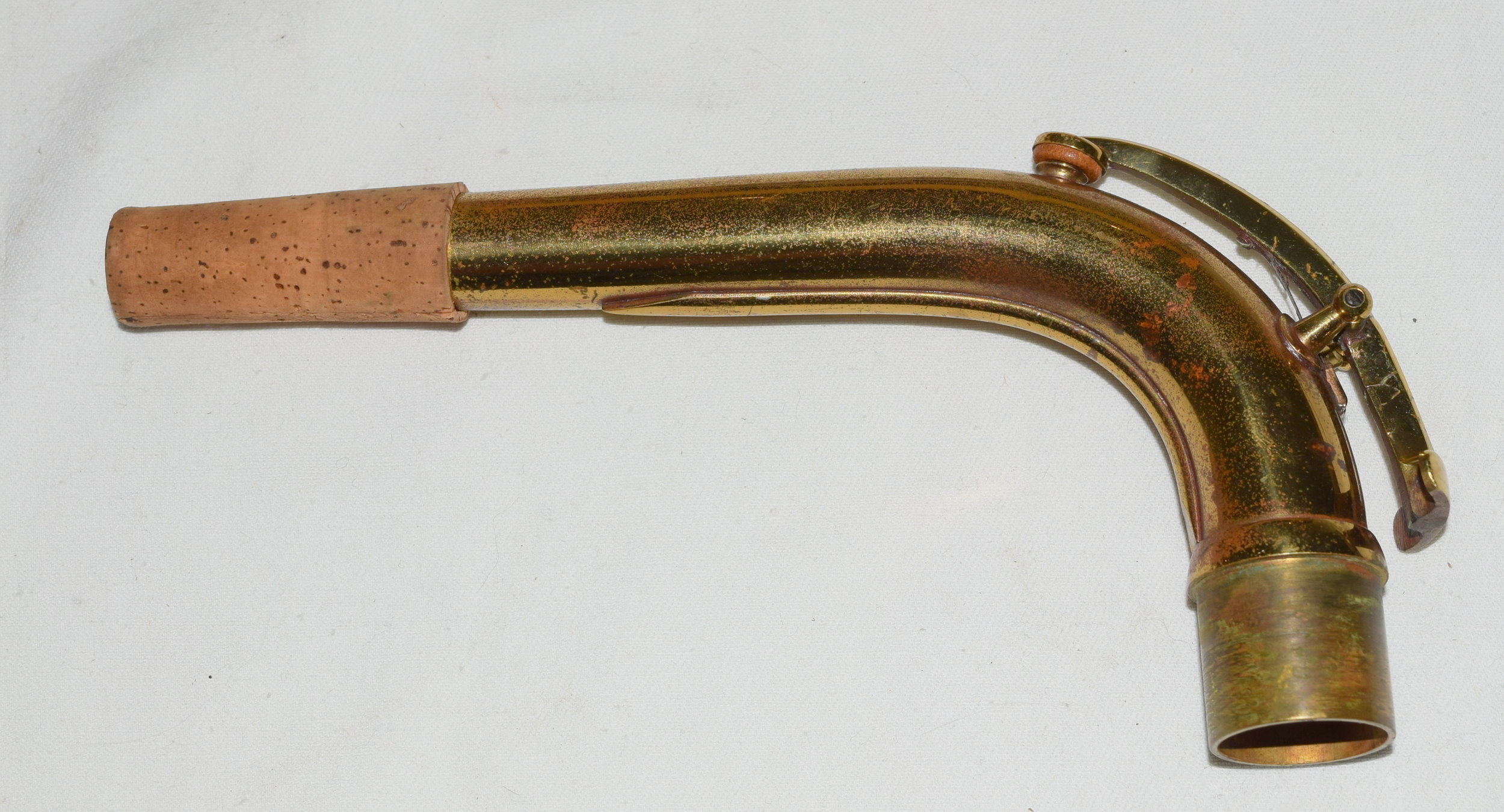 sold out
1932 Conn 12M Transitional Baritone
1932 Conn Transitional era 12M Baritone sax.
This horn features the brass art deco engraving. The horn would have left the factory in bare brass and appears to have gotten its first lacquer long ago and not relacquered since.
The horn has been very well cared for. The pictures show its excellent condition. The body is straight, the rods are tight and the only dent I can find is a very small one near the low C. The neck is original and also in excellent condition. As far as the body itself this one is in particularly well cared for and little used condition.
The pads are old rivets. Its playing top to bottom and I'd say you could gig with it as is although I would not recommend it. The bell tones come out too small and at a minimum some adjustments are recommended if you want to play on the current setup . Properly redone you'd have a monster of a bari, almost impossible to equal for sheer volume of rich colorful complex tone. Even on these old pads you can get a fat warm sound.
Case is a later conn in very good condition.