1951 Haynes C Flute Gold Plated 22xxx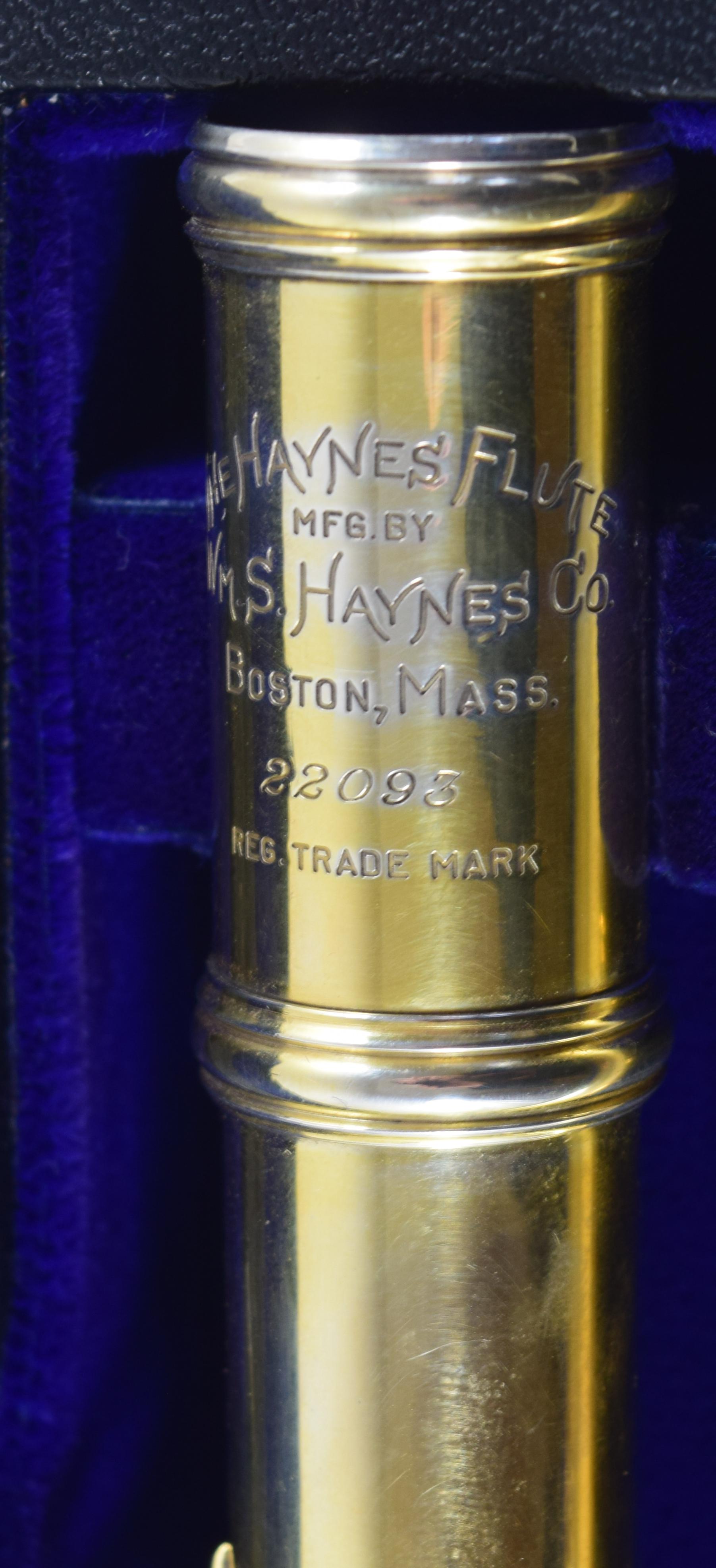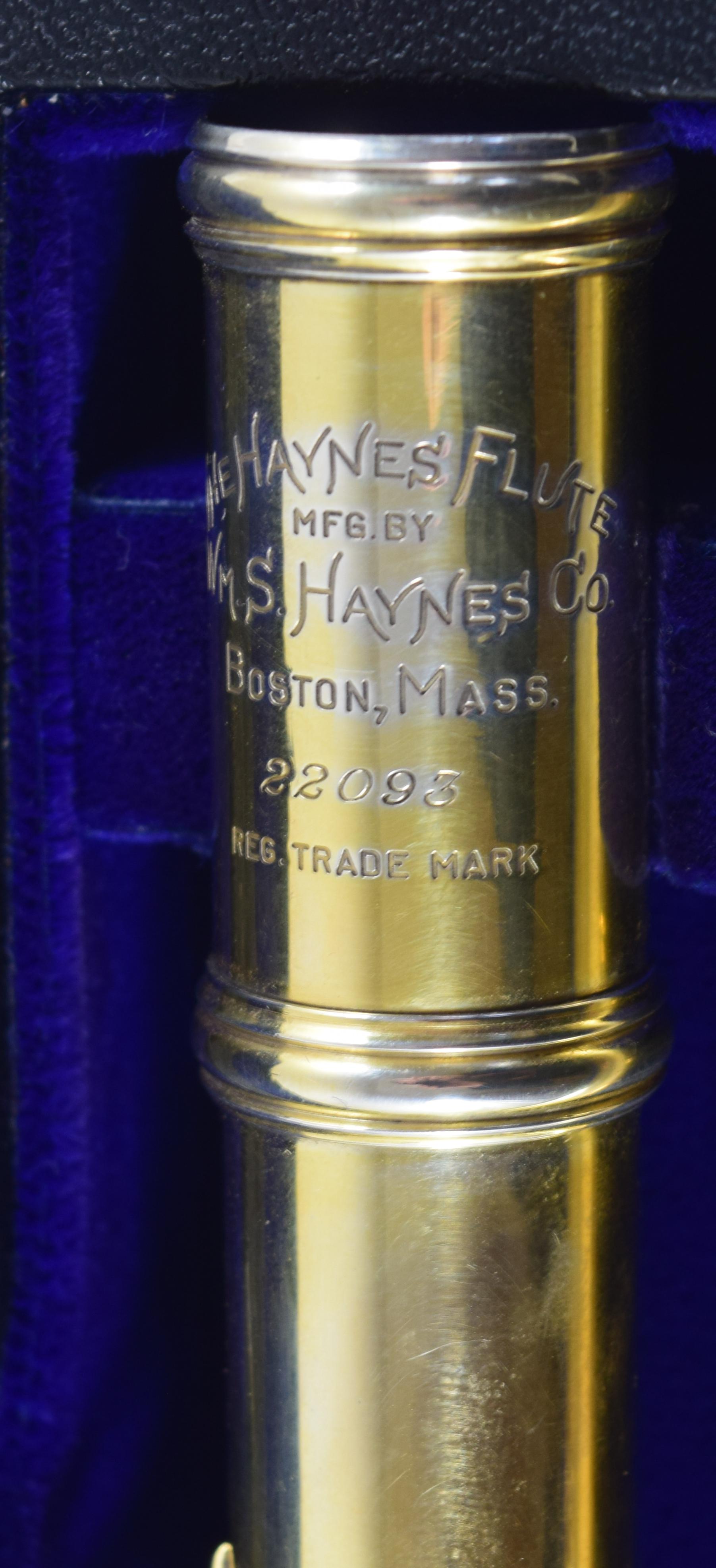 sold out
1951 Haynes C Flute Gold Plated 22xxx
1951 Haynes C Flute.
Closed Hole
Offset G
Drawn Tone Holes
"Commercial" Model
#22xxx
This was gold plated after the fact at some point, it was well done and while slightly worn it still has a nice and distinct look.
This is a true "Golden Era" Haynes right between 20xxx-30xxx. People like to apply this phrase to flutes well outside this range and underservedly so.
I had this flute inspected by David Welans formerly the tester and manager of the Haynes factory and a world class expert on all things Haynes. He declared this a fine example of a true golden era commercial and thought the gold plating was well done.
Two very interesting things about this flute
First that it is marked Sterling silver on the headjoint. By this point most Haynes were being made with coin silver but not this one.
The second thing is the #7 stamp on the headjoint, indicating it was made on the legendary #7 mandrel, widely considered to be their best and generally used for their handmade flute headjoints.
While the pads are not new they are seating and working well. Mr. Welans play tested it and declared it ready for serious use as it sits.
The non original case is in excellent condition