1940 Conn10M Tenor Sax- 95% Original Lacquer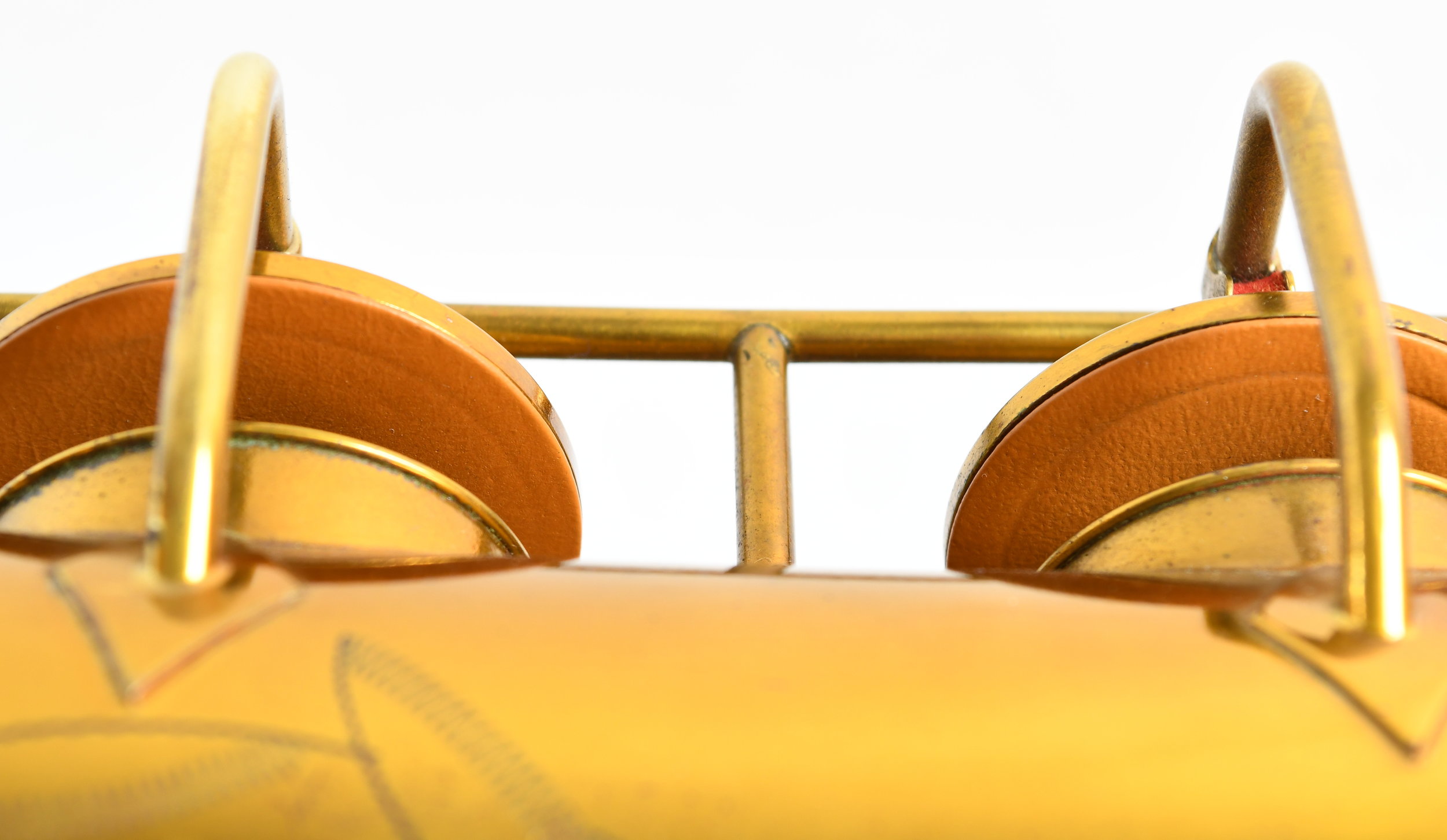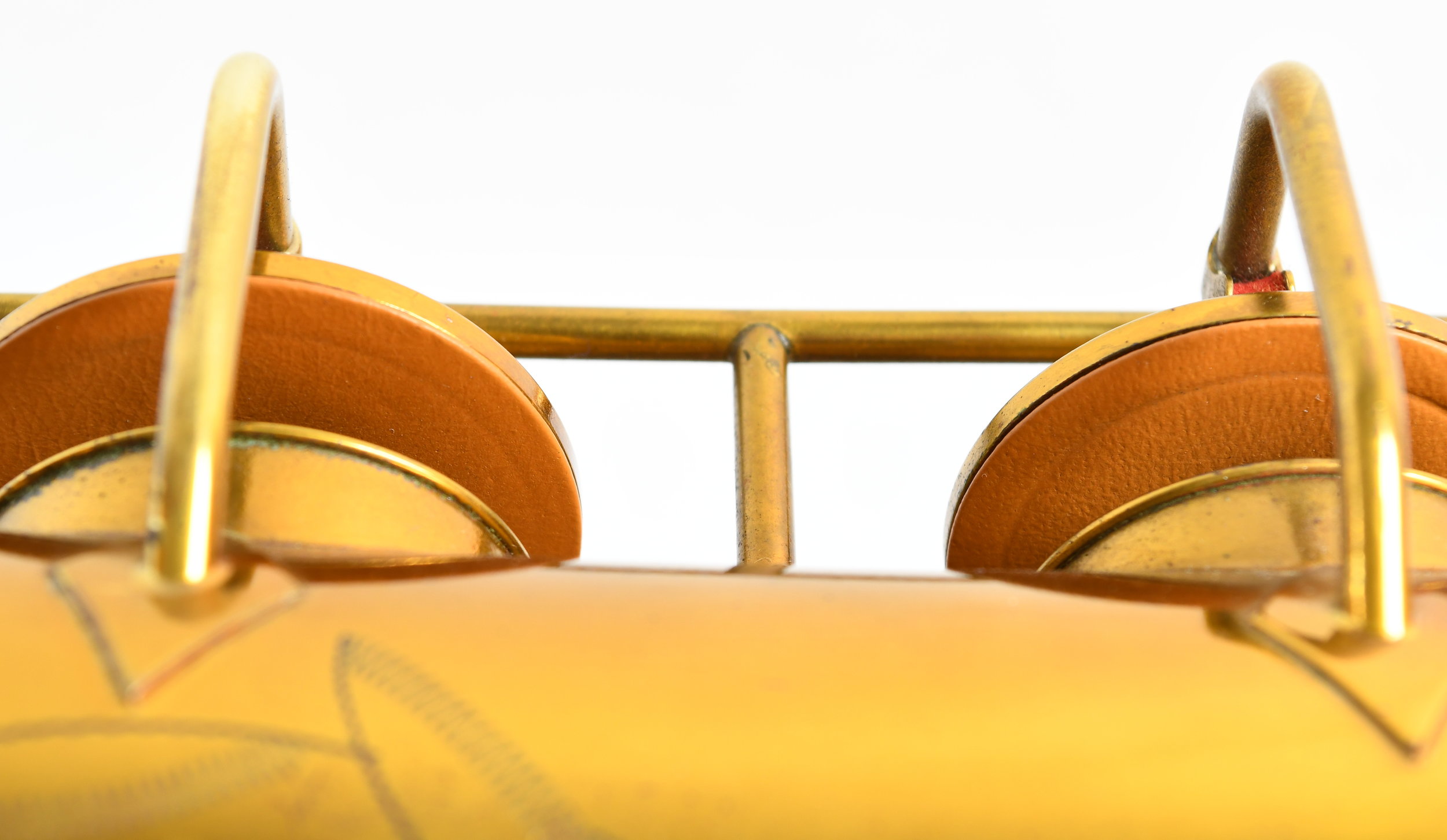 sold out
1940 Conn10M Tenor Sax- 95% Original Lacquer
Here is one of the nicest 10m's you could hope to find. The original lacquer is crisp and beautiful and the wear is modest and not in the more obvious places, mostly stand wear.

Its a 1940 horn and its just been serviced by my own excellent tech (he's overhauled horns for Bergonzi and Liebman) who did a good setup on the recent overhaul. Its good to go and needs nothing although you may want some tweaking by your own tech.

The sound is that warm robust classic 10m with a big low end and lots of color and richness to the tone in all registers. I got my first 10M in 1974 and went Conn over Selmer ever since. Its the sound plus the inline right hand fit for me.

The one issue it's had was a knock to the low Eb key guard and at the same time the Low C post being pushed in slightly and a couple of small dings near but not at the low C tonehole. My tech inspected it and did the smart thing and left it alone, any attempt to improve it would likely be more apparent than this one very modest issue. Everything is 100% functional and problem free.

The neck is original and in excellent shape. This is an amazingly well preserved 10m from the very best era.

The case is original and free of musty odors. Both latches latch but the left side is missing the button to open it. So you can easily lock it but need a small screwdriver, a paper clip or something like that to slide the latch and reopen it. Otherwise the case is in excellent condition.


Before you pay top dollar for the new flavor of the month brand from who knows where carefully consider a true classic that will hold its value and be a joy to play. These is no saxophone being made anywhere in the world today that can do what a great 10m can. A 1940 Selmer in similar cosmetic and playing condition would cost 3X as much as we all know.