1944 King Zephyr Special Tenor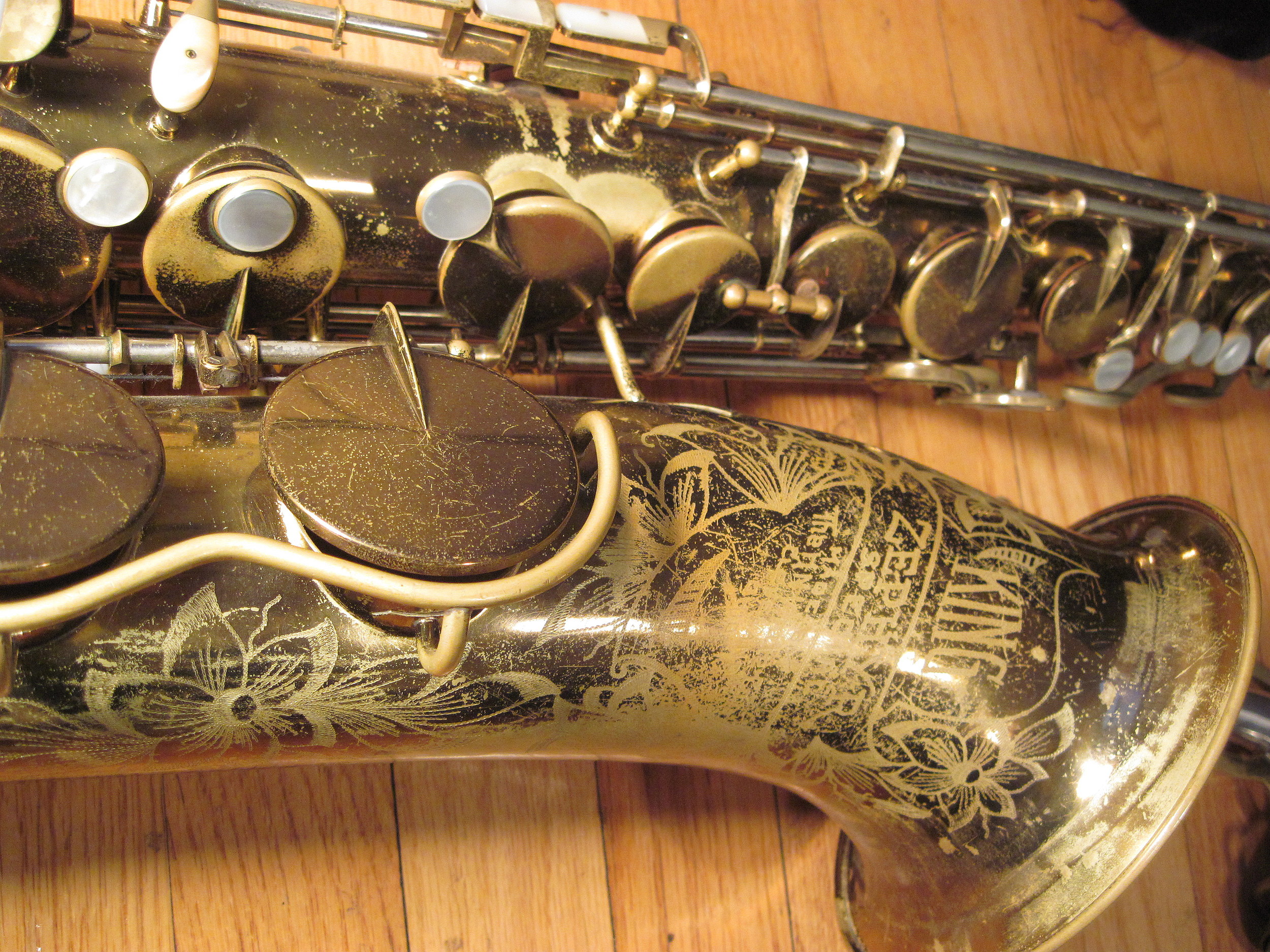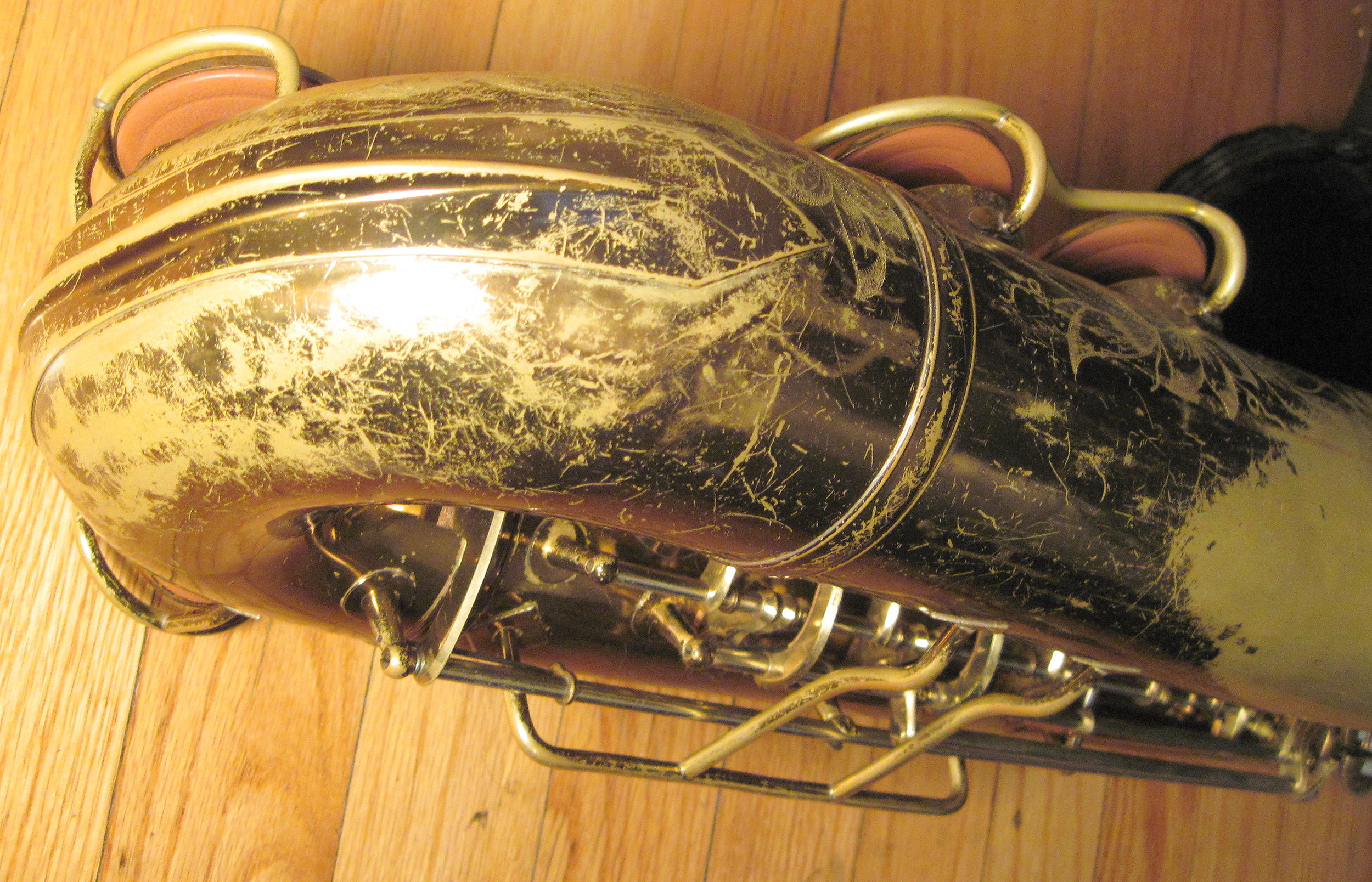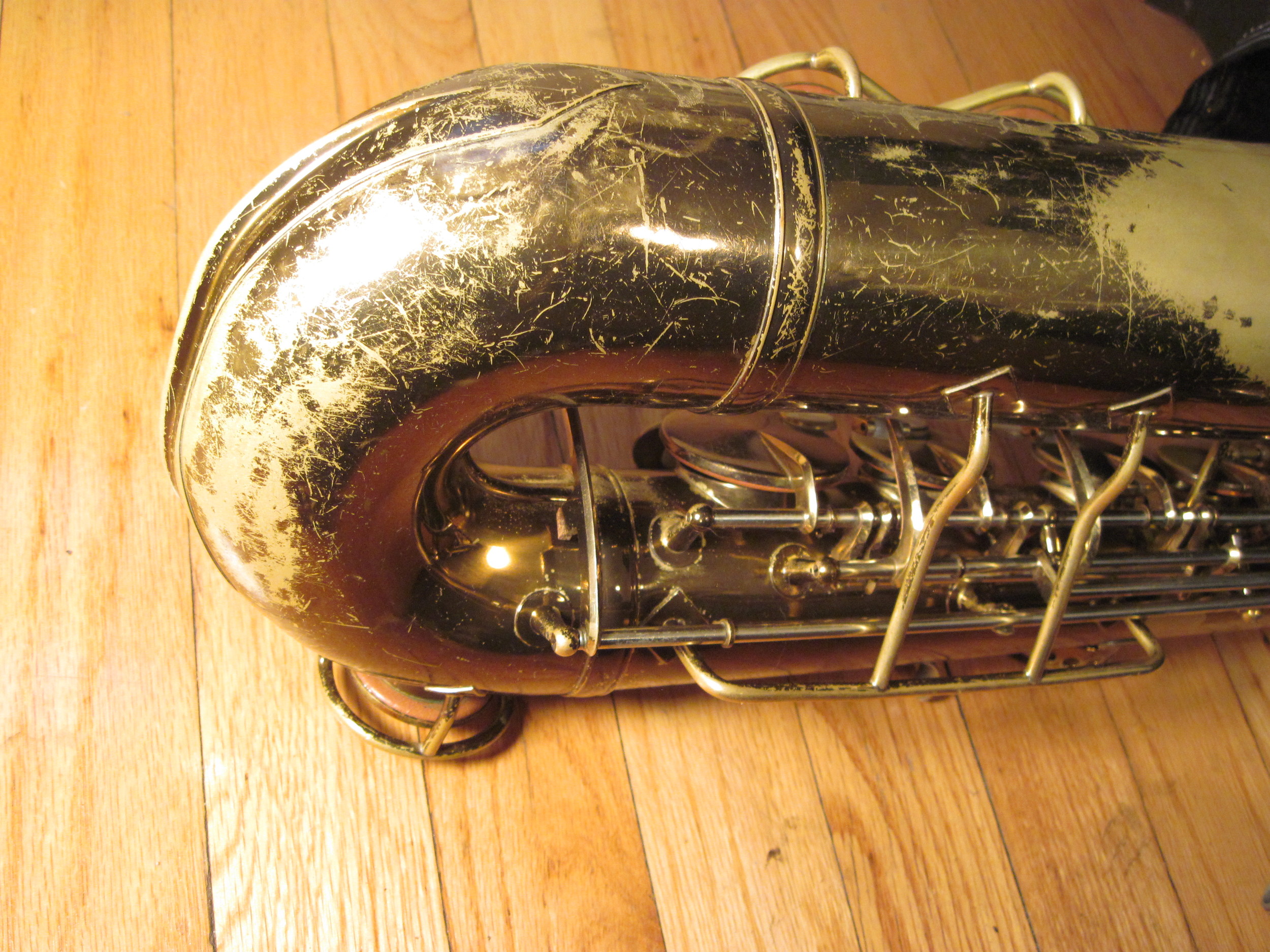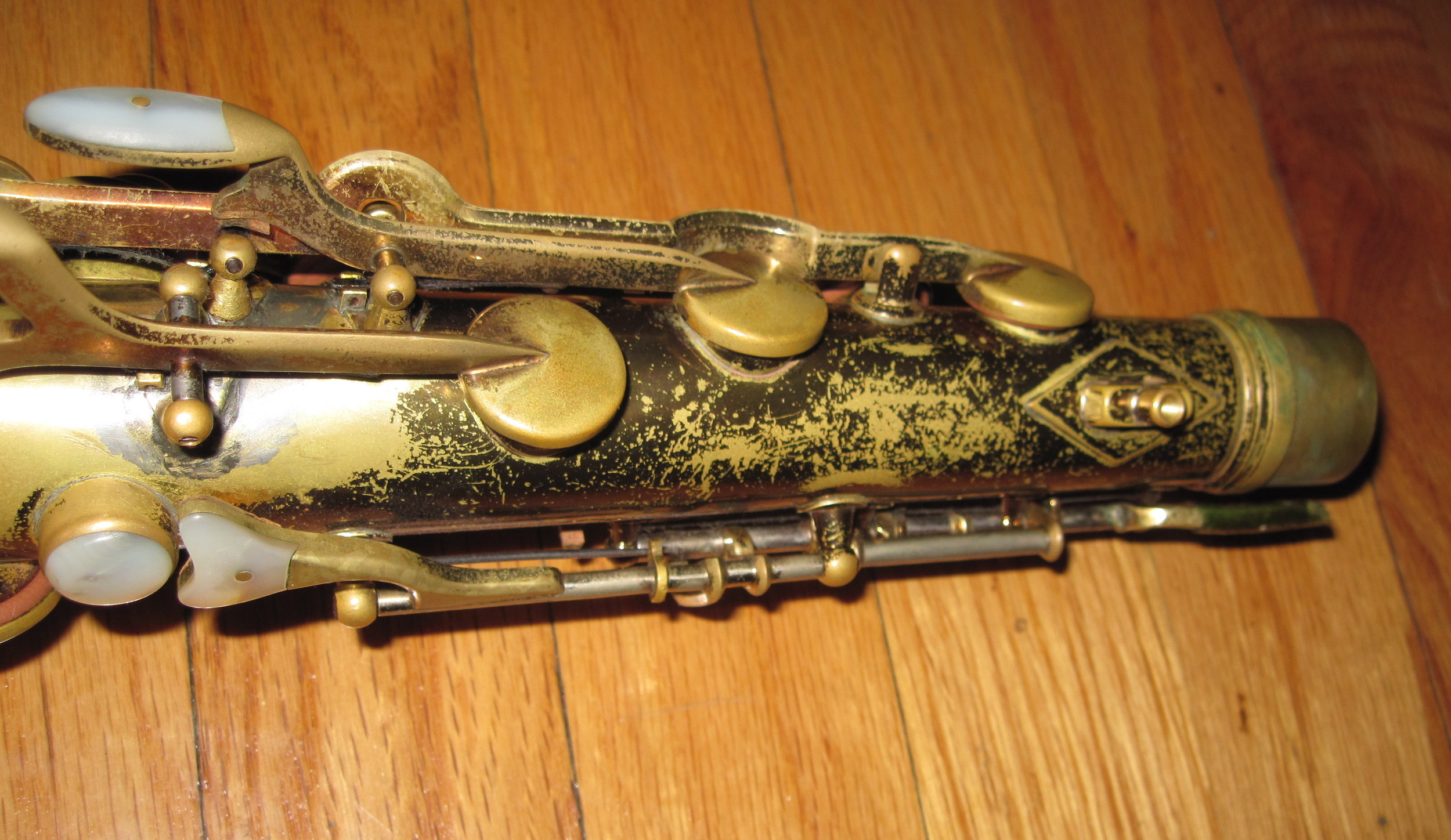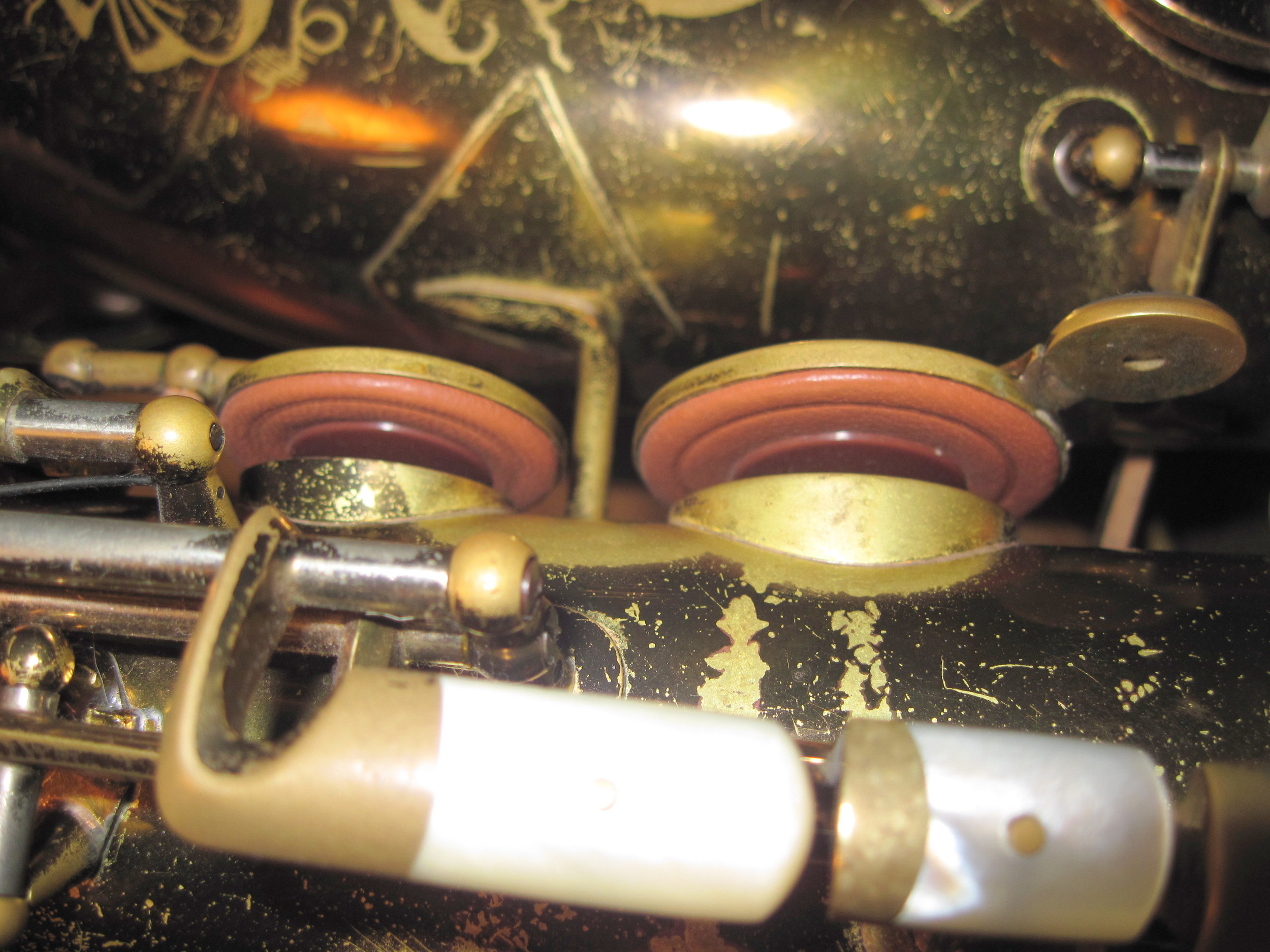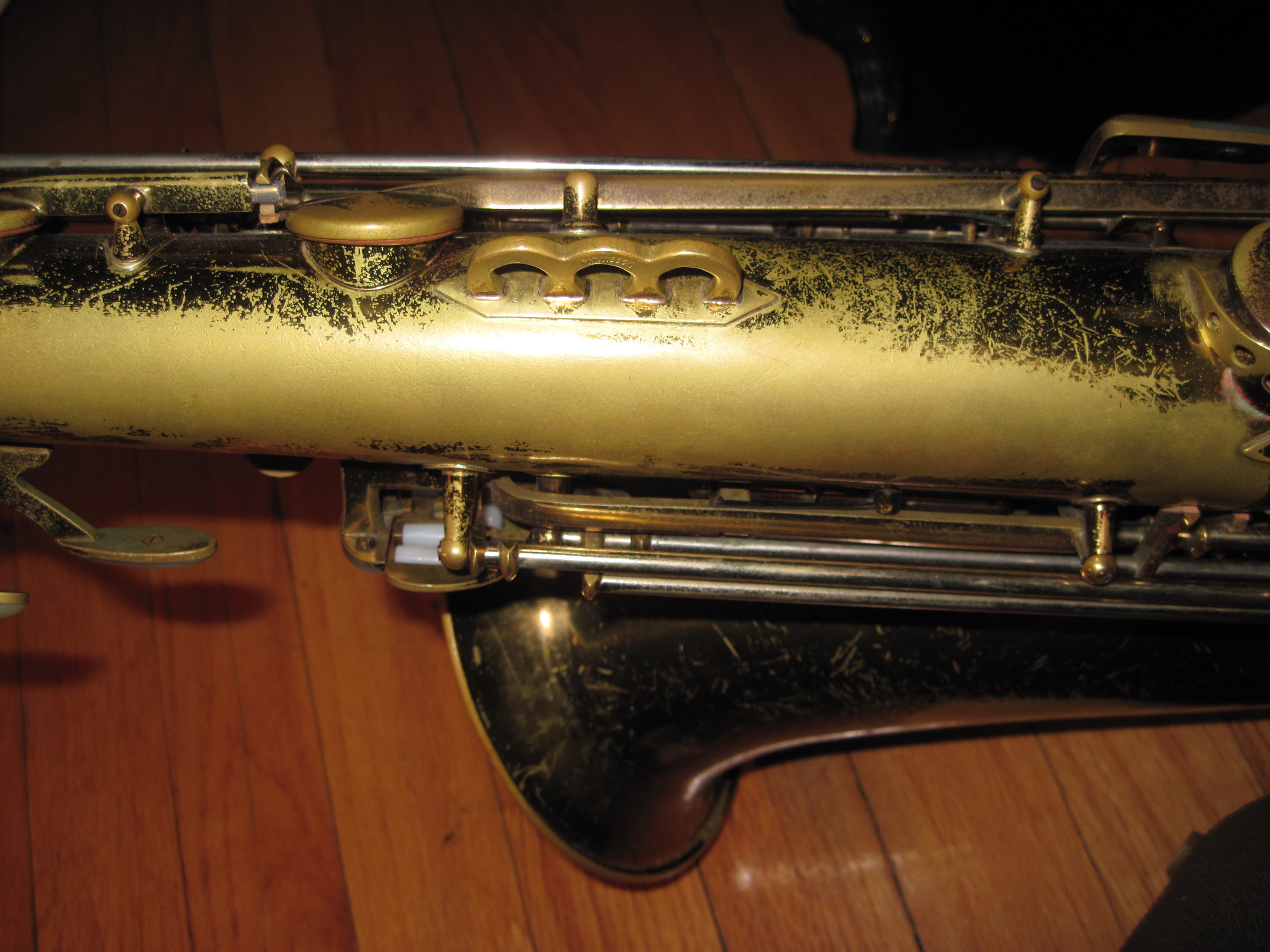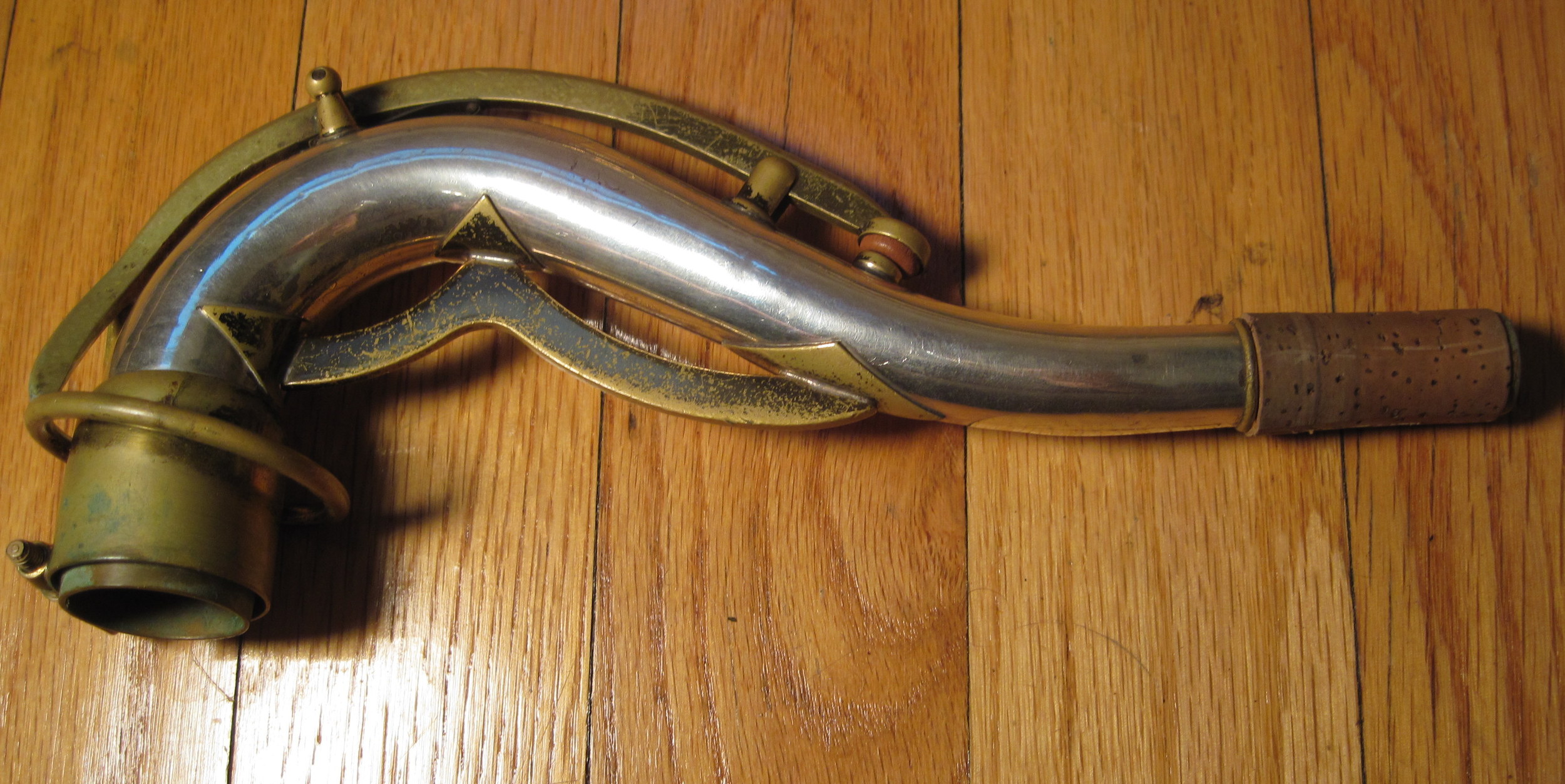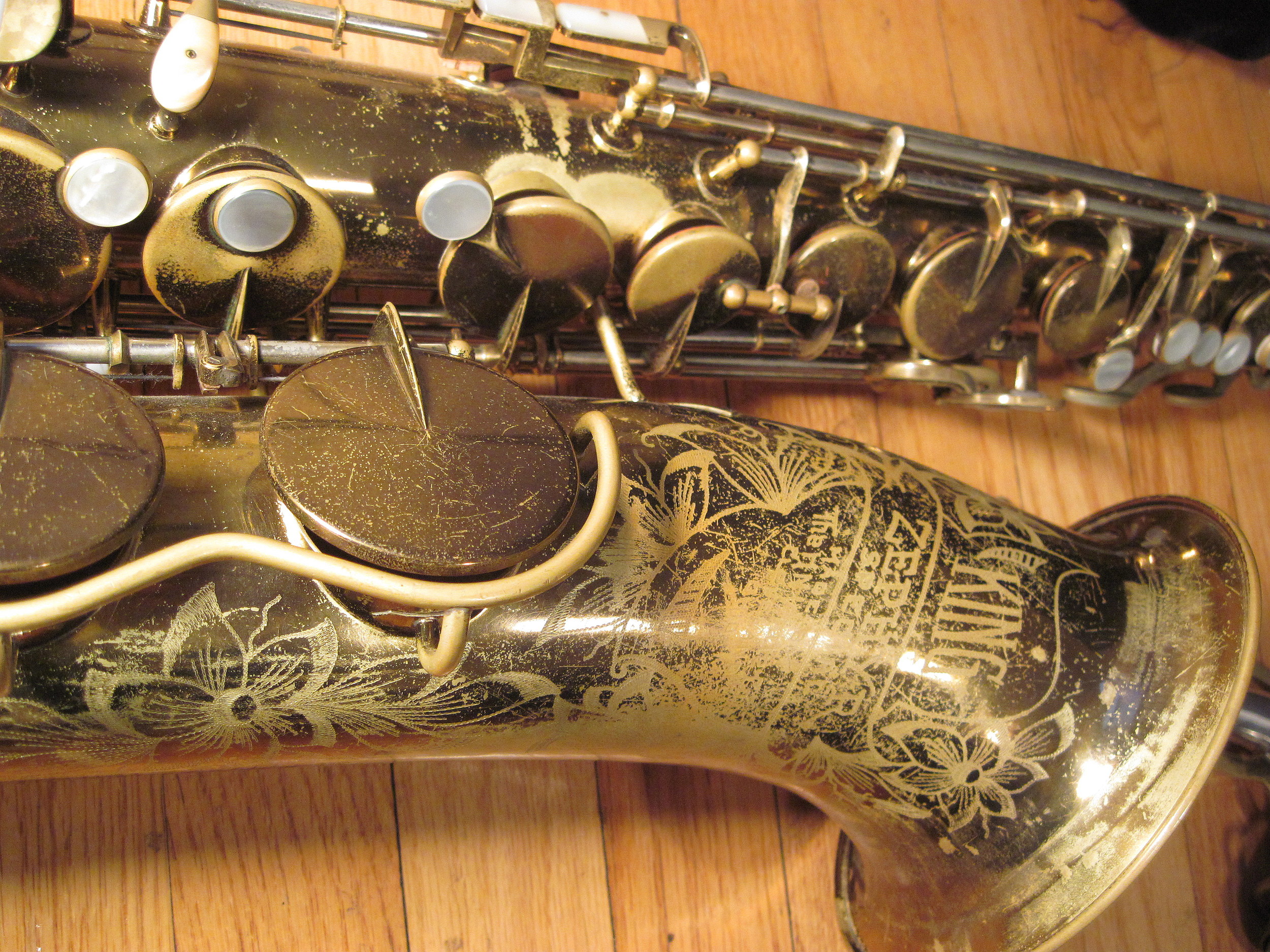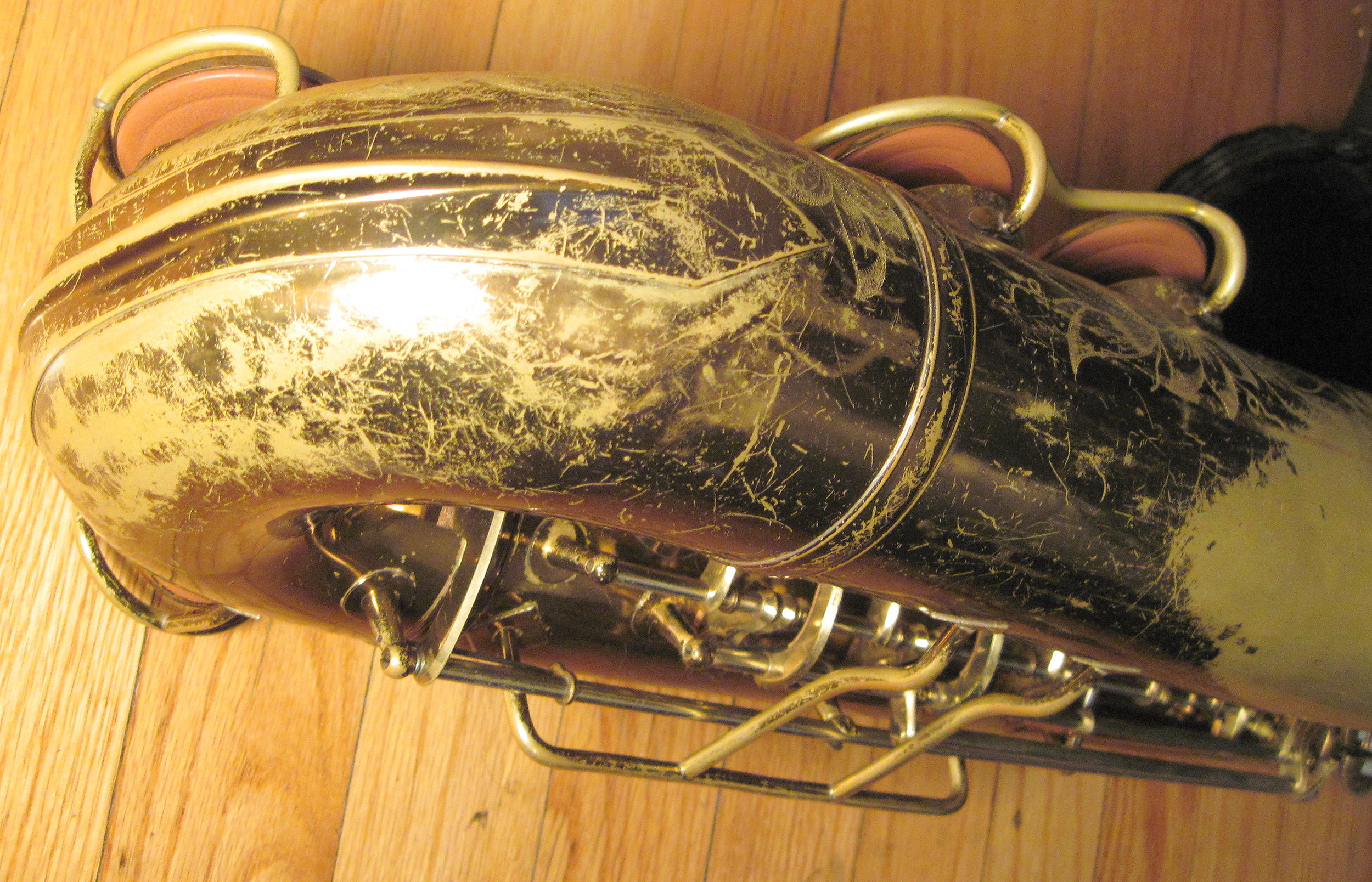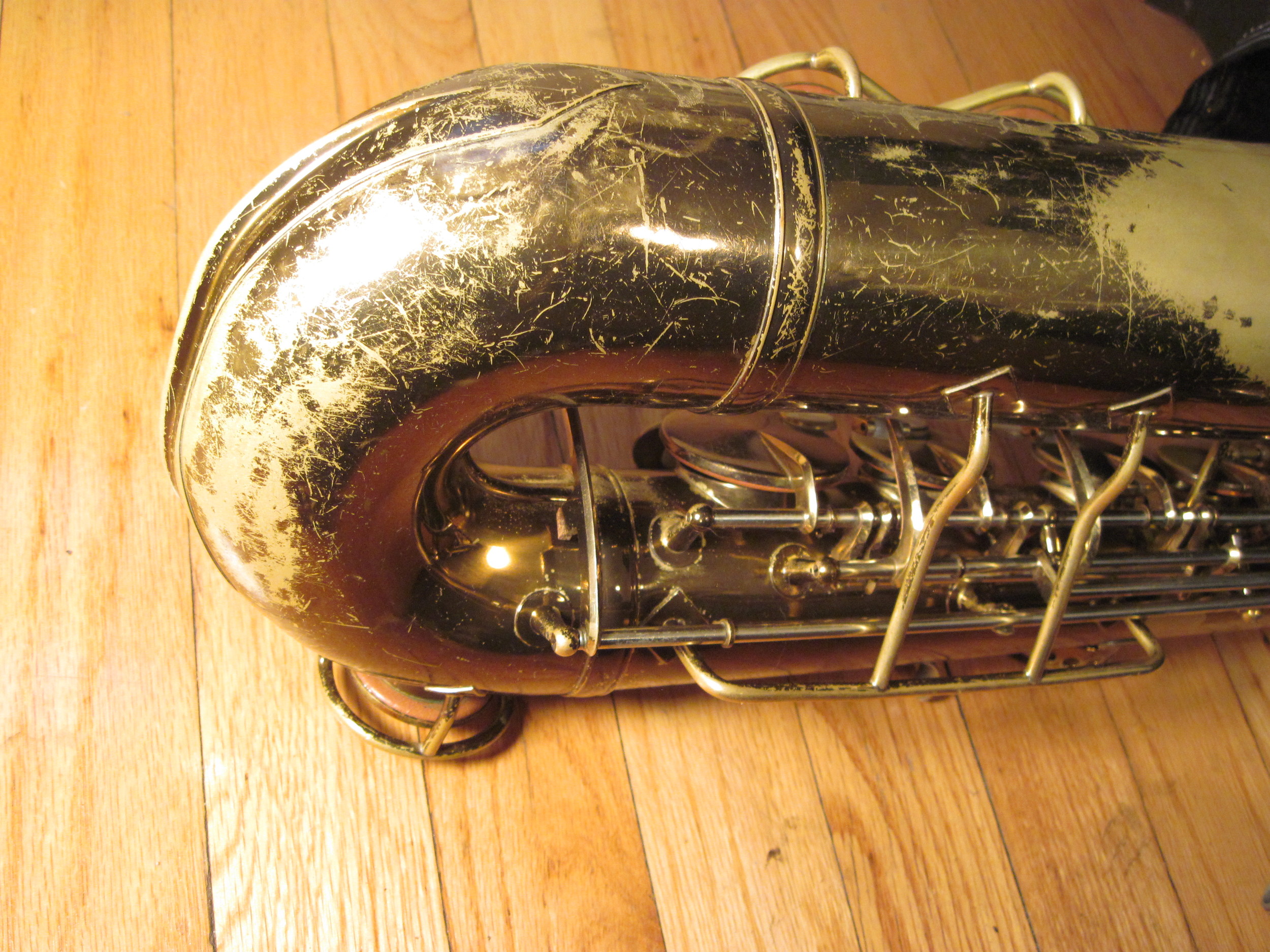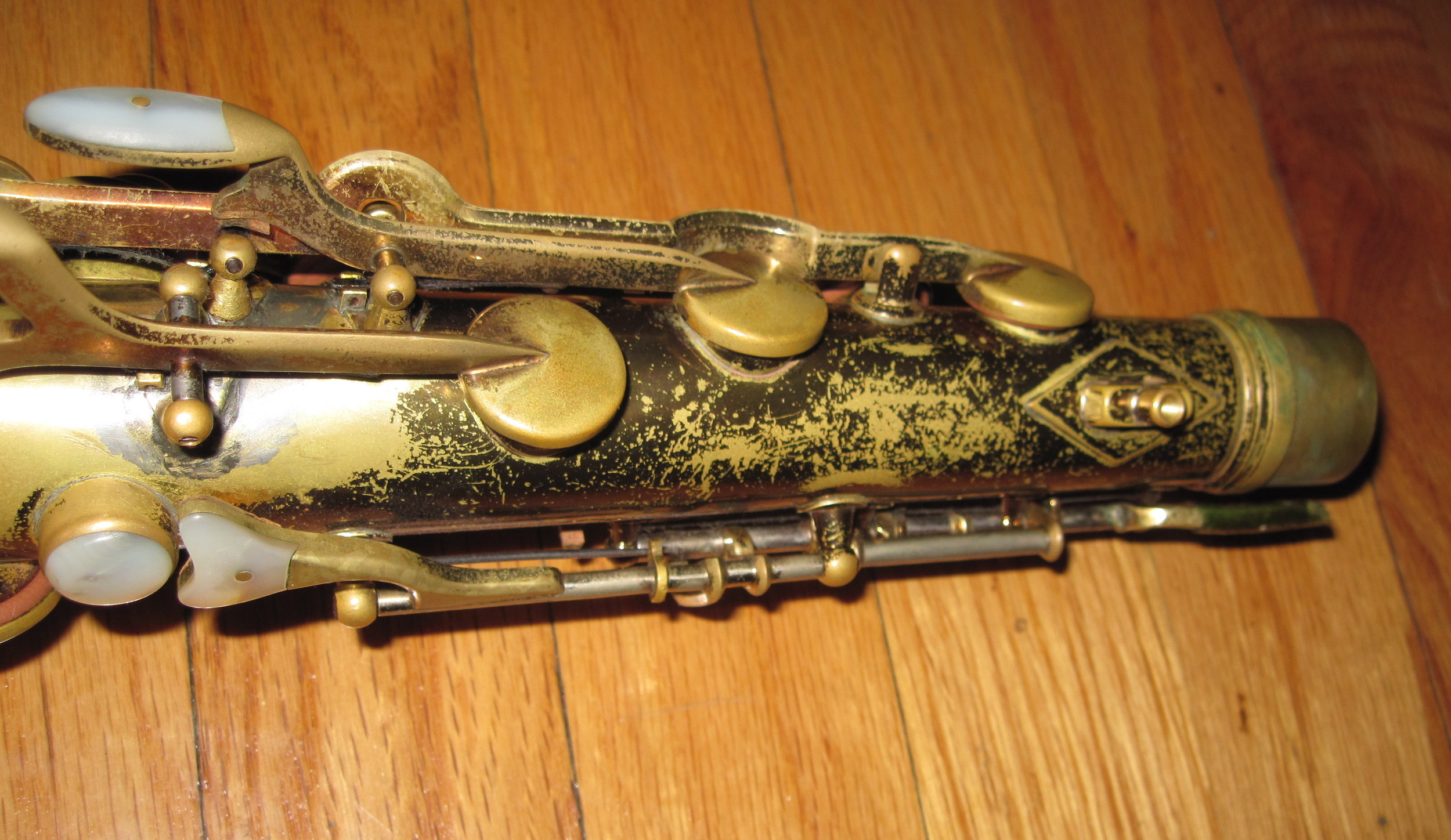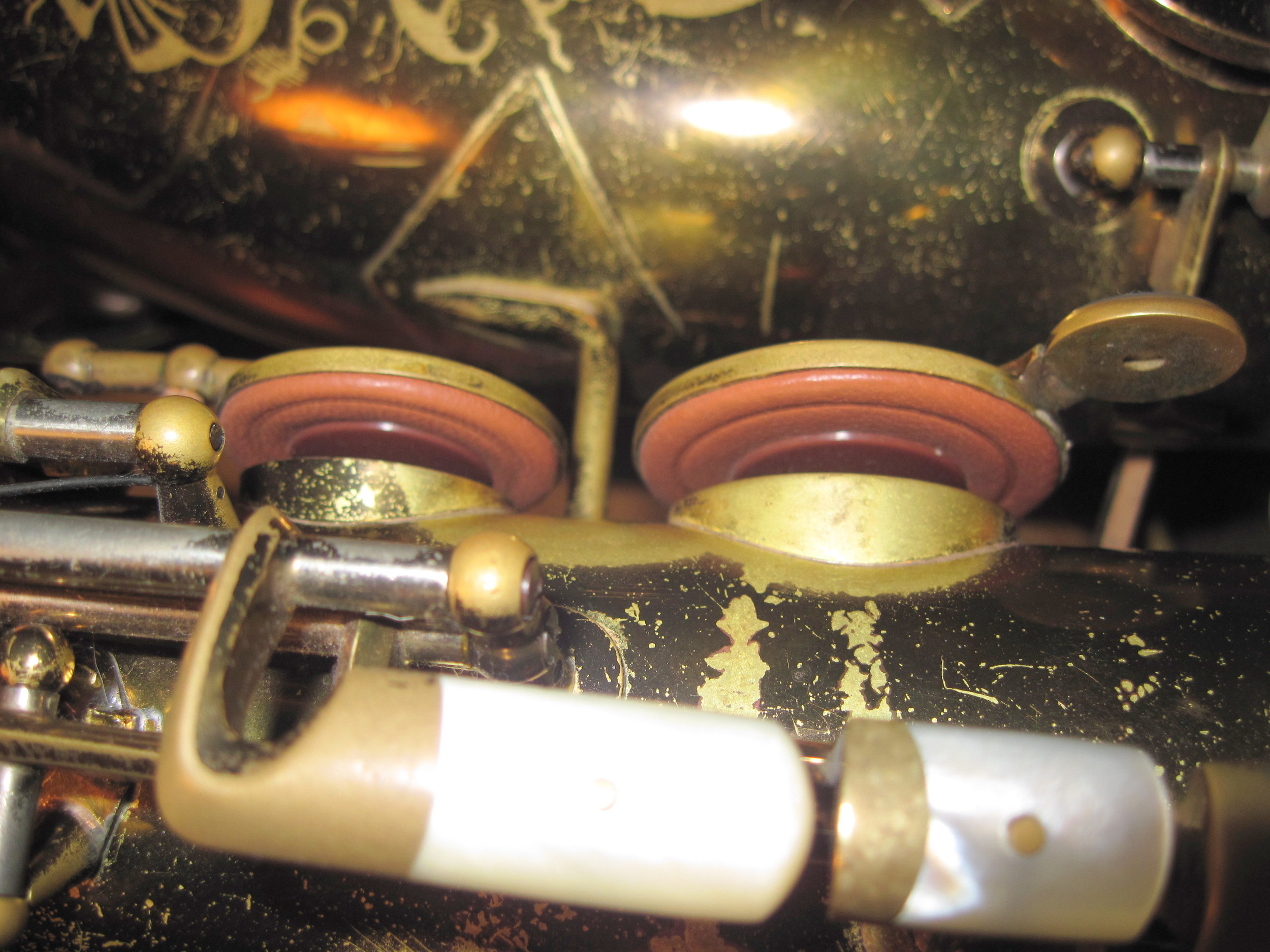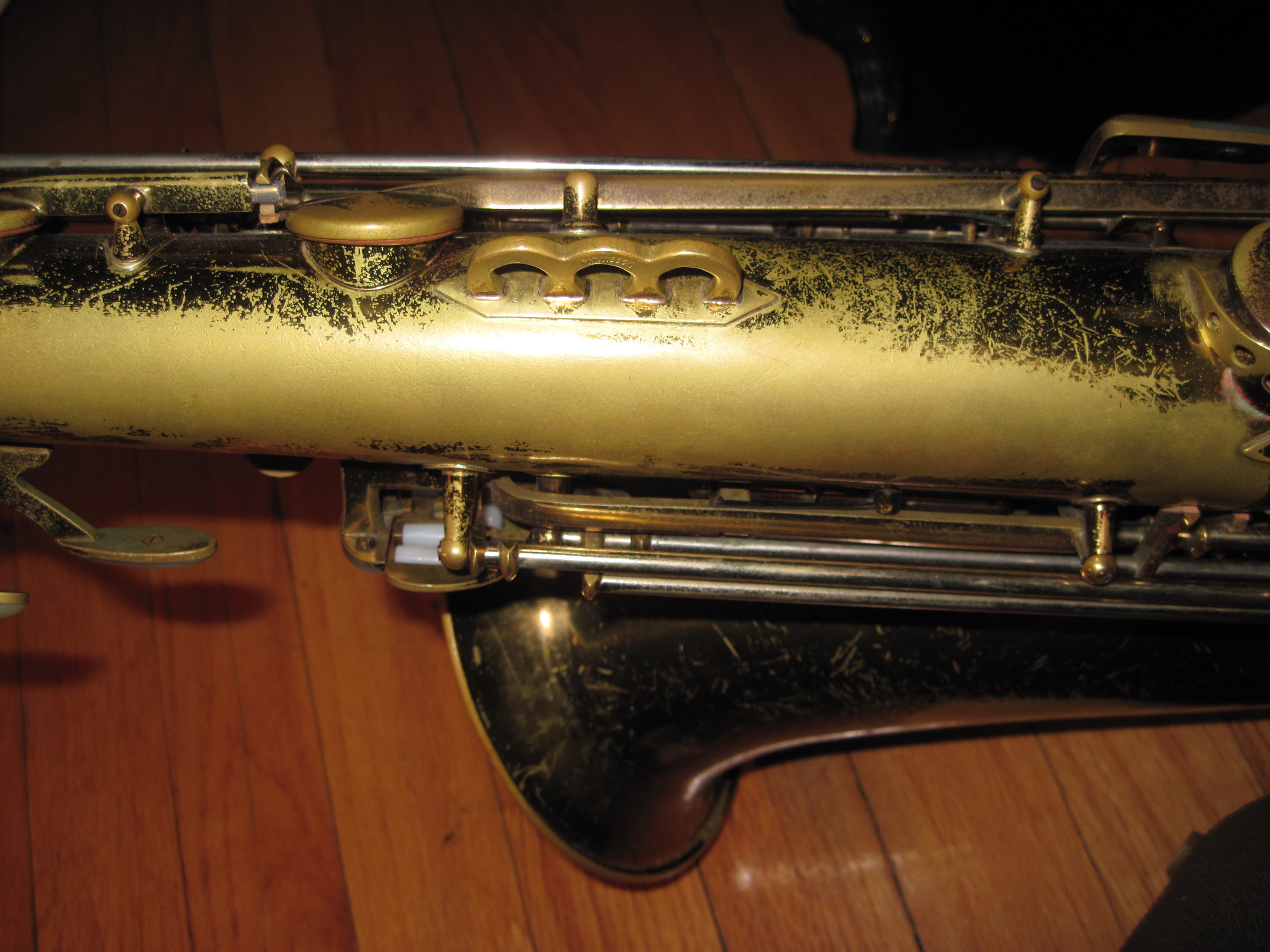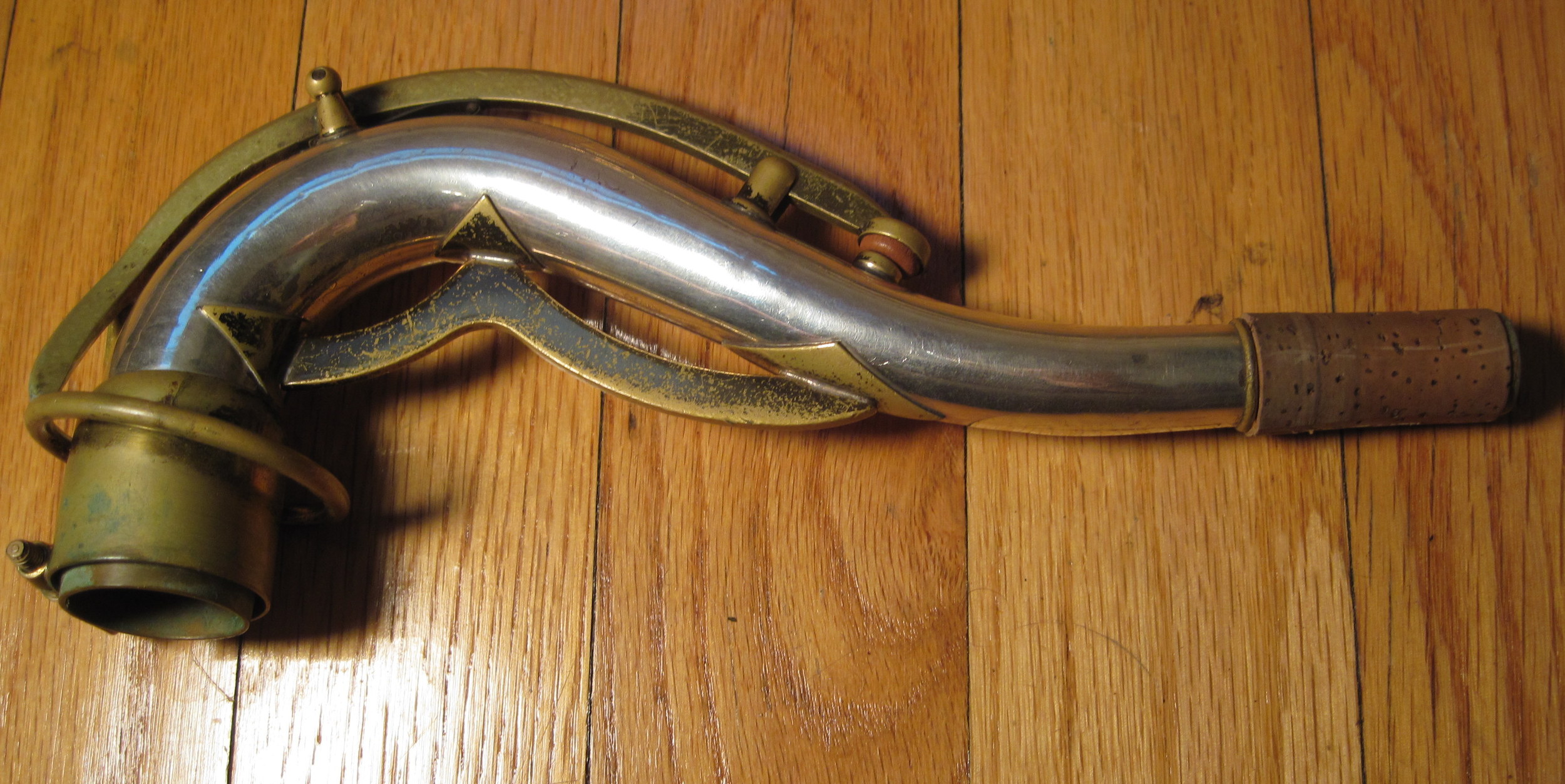 sold out
1944 King Zephyr Special Tenor
King Zephyr Special Tenor Sax. Serial #271xxx places it at 1944. This is an original lacquer horn and from the most desirable period for these horns. It came to me overhauled and in this case the job was done very well and my own tech who works for some world renowned pro's found the work to be first rate. So you can count on years of use on the current pad job with only normal maintenance.
While the lacquer shows considerable wear the horn itself is in great physical condition and has been very well cared for. You can see the flattening at the base of the bow, it is very slight and best left as is. The horn is in great structural shape and has been kept in great shape. It plays darker and huskier than a Super 20 although not a lot so. Still it is not as bright a horn as how most Zephyrs play and is better suited to jazz use than any Zephyr. The original solid silver neck is also in great shape.
This ships in an older pro tec rectangular in worn but usuable condition.