1959 King Super 20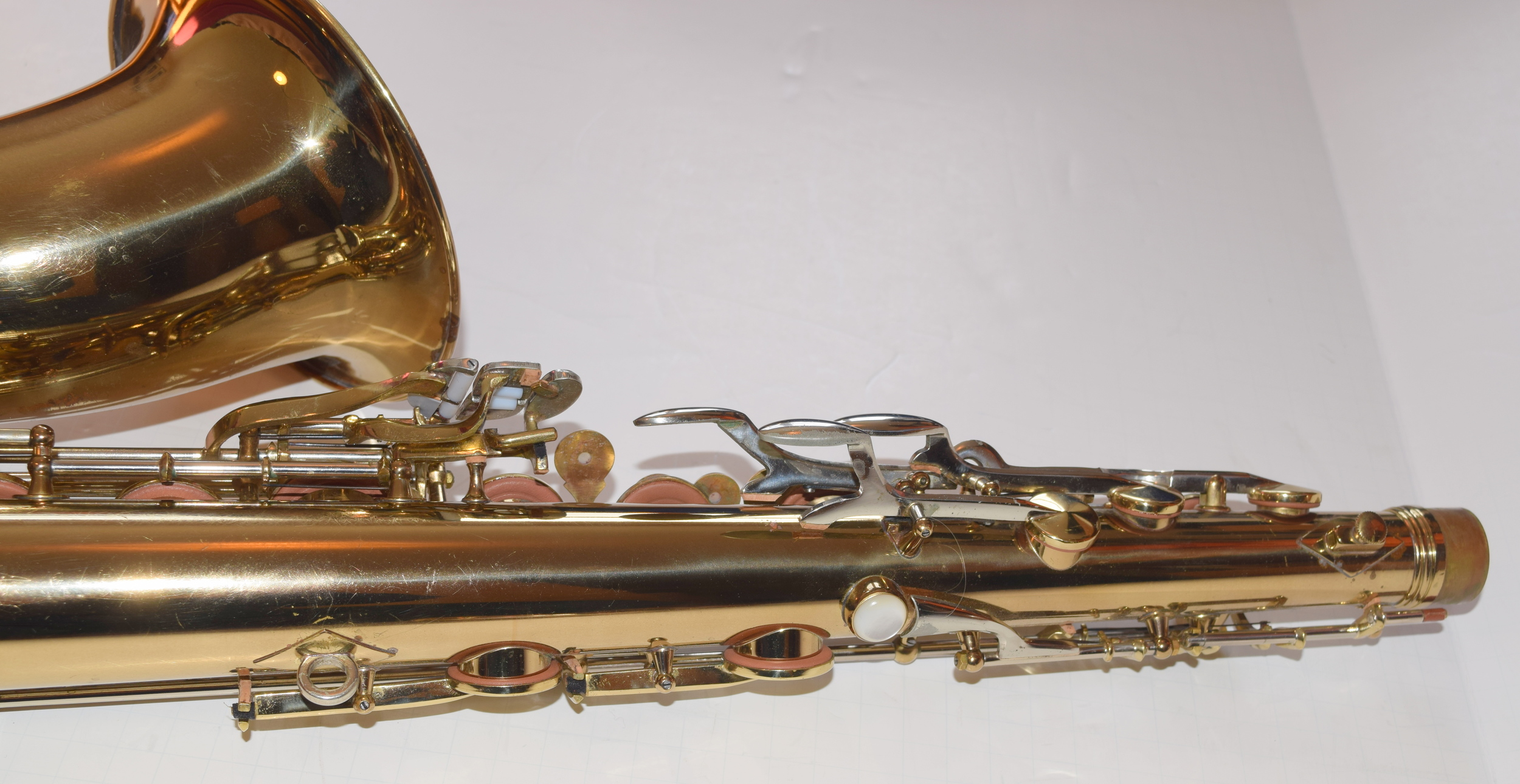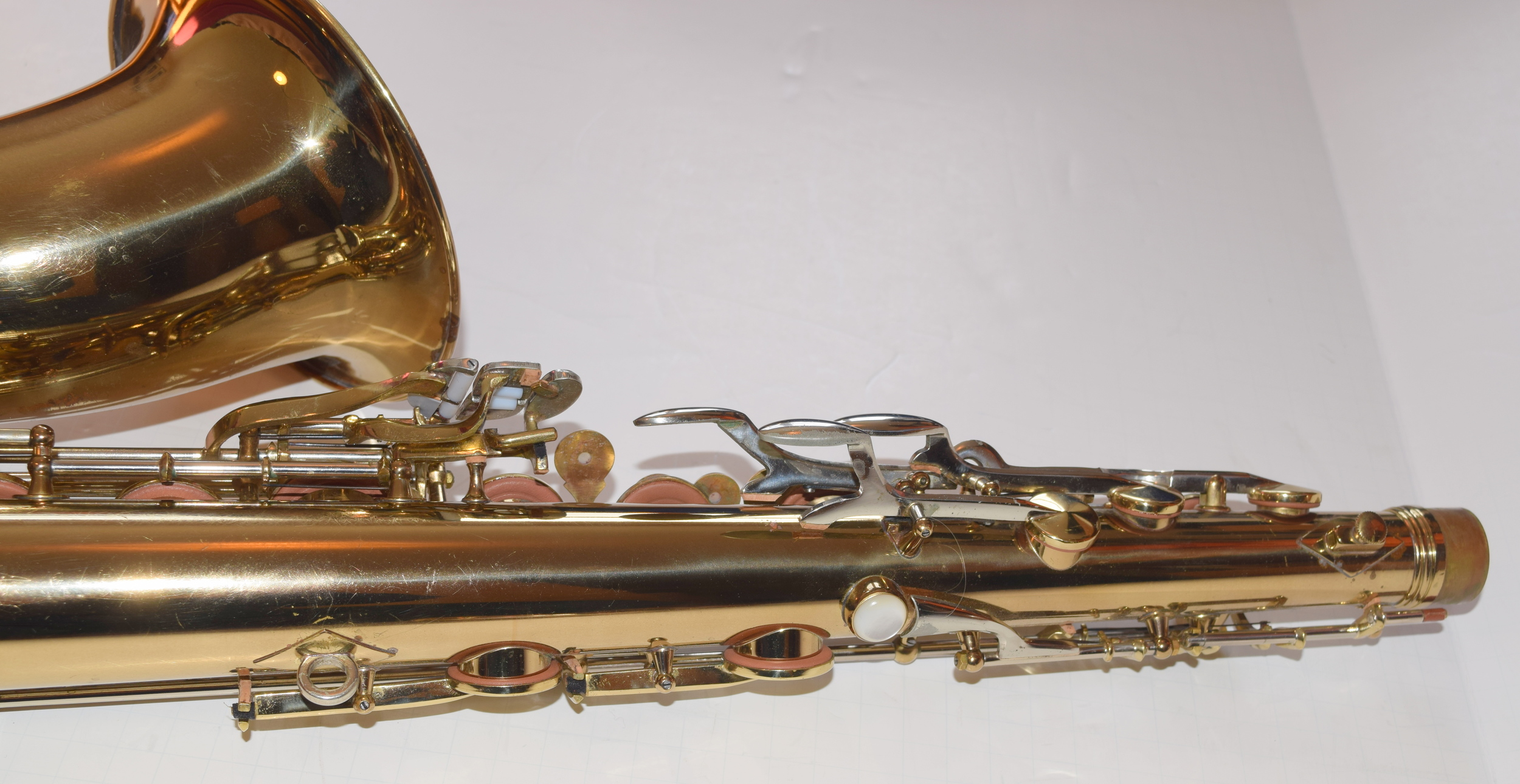 sold out
1959 King Super 20
King Super 20 Tenor Sax.
#364xxx from 1959.
Original lacquer.
Sterling silver neck with double socket.
This horn is in great shape as you can see. It has been well cared for throughout its life. You can see the acid bleed around the side F# cage and the chair wear along the serial number. Those are the biggest cosmetic issues, minor as they are. The bow is free of dents as is the entire body. Neck is clean, not perfect but no pulldown and only slight signs of age appropriate wear. Overall a very clean, well cared for, lightly used instrument. It plays quite well with the classic King sound that fits in so many settings so distinctively. It is a lot of fun to play.
It was overhauled by Les Arbuckle and used minimally since then. My own tech just went through it, the job is solid and it has years of life in it. Any good player can take this horn and gig with it right out of the case , an SKB as shown.
A classic horn like this in such good shape will only appreciate in value over your ownership.