1966 Selmer Mark VI Alto Sax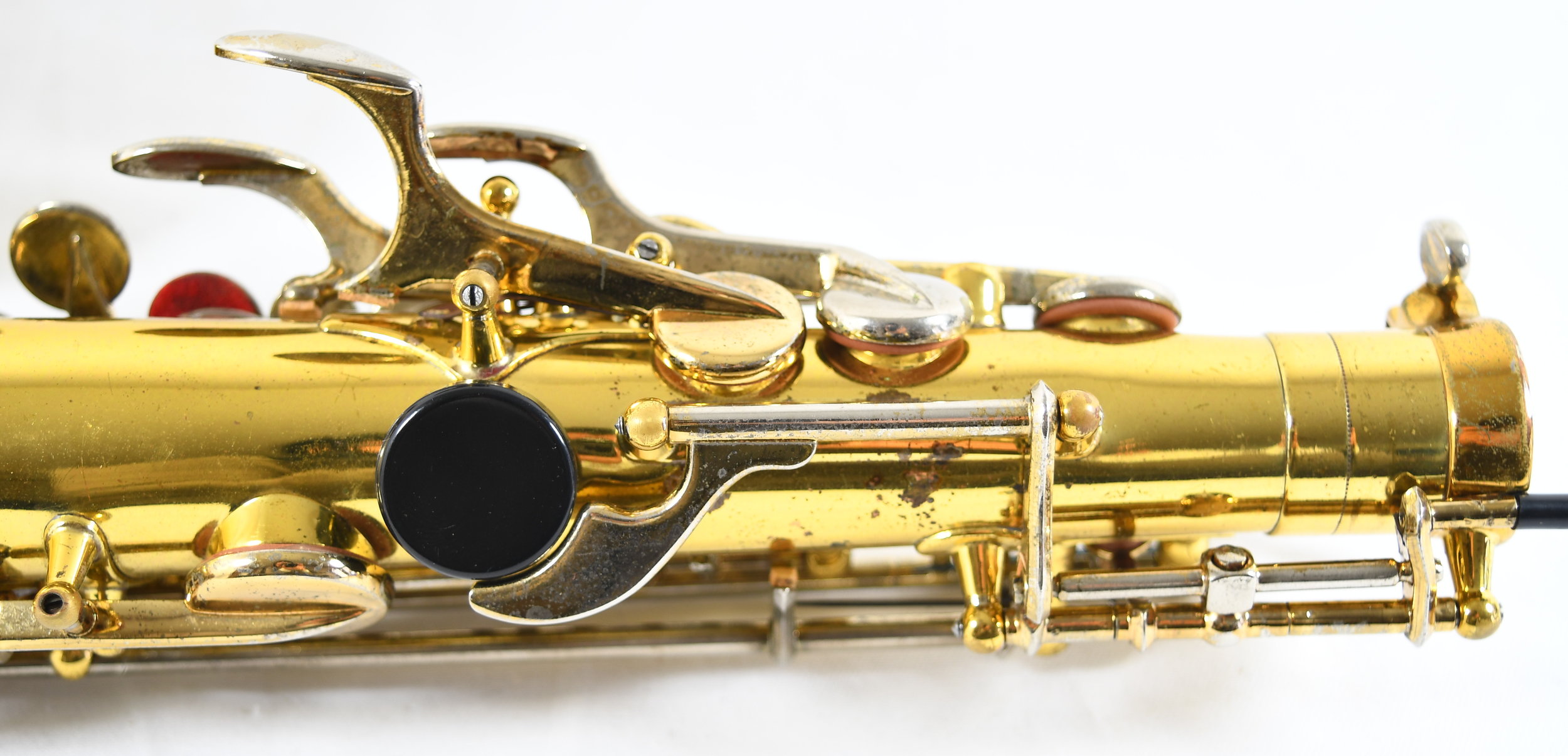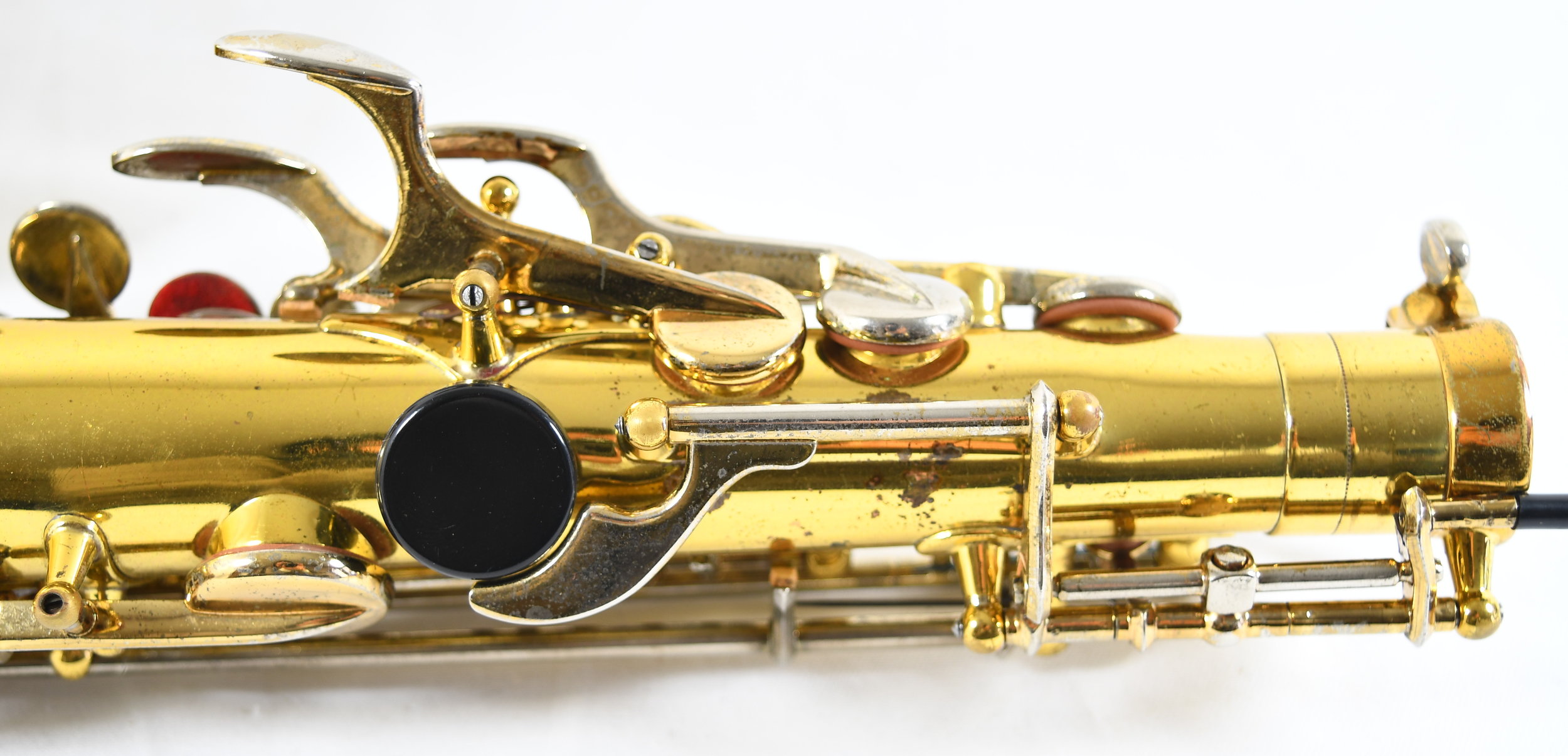 sold out
1966 Selmer Mark VI Alto Sax
Selmer Mark VI alto sax
#135xxx from 1966 with matching neck.
This horn has some unusual cosmetic aspects. It came to the USA for standard lacquering and usa engraving.
Its not only been relacquered but also plated at some point. In the process they wiped out all but traces of the original engraving. Why? Probably was part of some educational program at some point where a contract was handed out to refinish all horns maybe in the 1970s or so before the value of these horns became so obvious to so many. So it is what it is in terms of finish. If original or even a simple relacquer is what you want this is not the horn for you. My tech saw no issues as a result of the cosmetic changes and it certainly is a fine playing horn ready for serious use it is just far from original cosmetically speaking.
On the plus side the pads are recent and the horn has been in regular serious use. My own tech just went through it and pc'd the horn and has it playing very well as you can hear in the video. It is focused and responsive and if I played it more than a few minutes I could really start to get into it. I think it suits contemporary type players particularly well as it has a nice streamlined kind of sound with a lot of clarity. It plays more to the modern than to the vintage.
No high F# key.
The body is in very good shape. Everything feels smooth and well cared for and I see no signs of past damage and repair. I see one small ding near the thumb hook and that is it. The bow is smooth. The bell rim is straight. The rods are tight.
The neck has no pull down and tightens well.
It comes in a hardshell gator contoured case in good functional condition.
The horn is good solid playing condition ready for use and it is a mark VI.