Buescher Bb True-Tone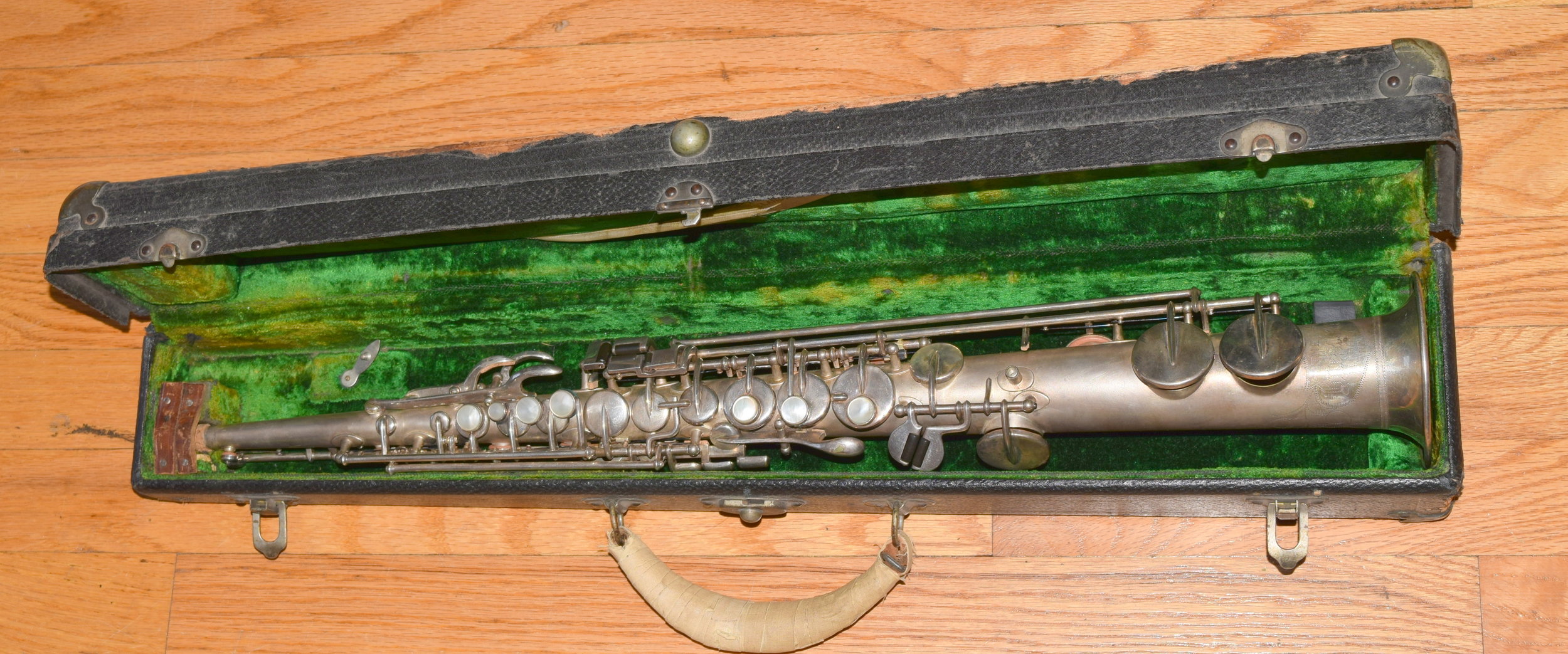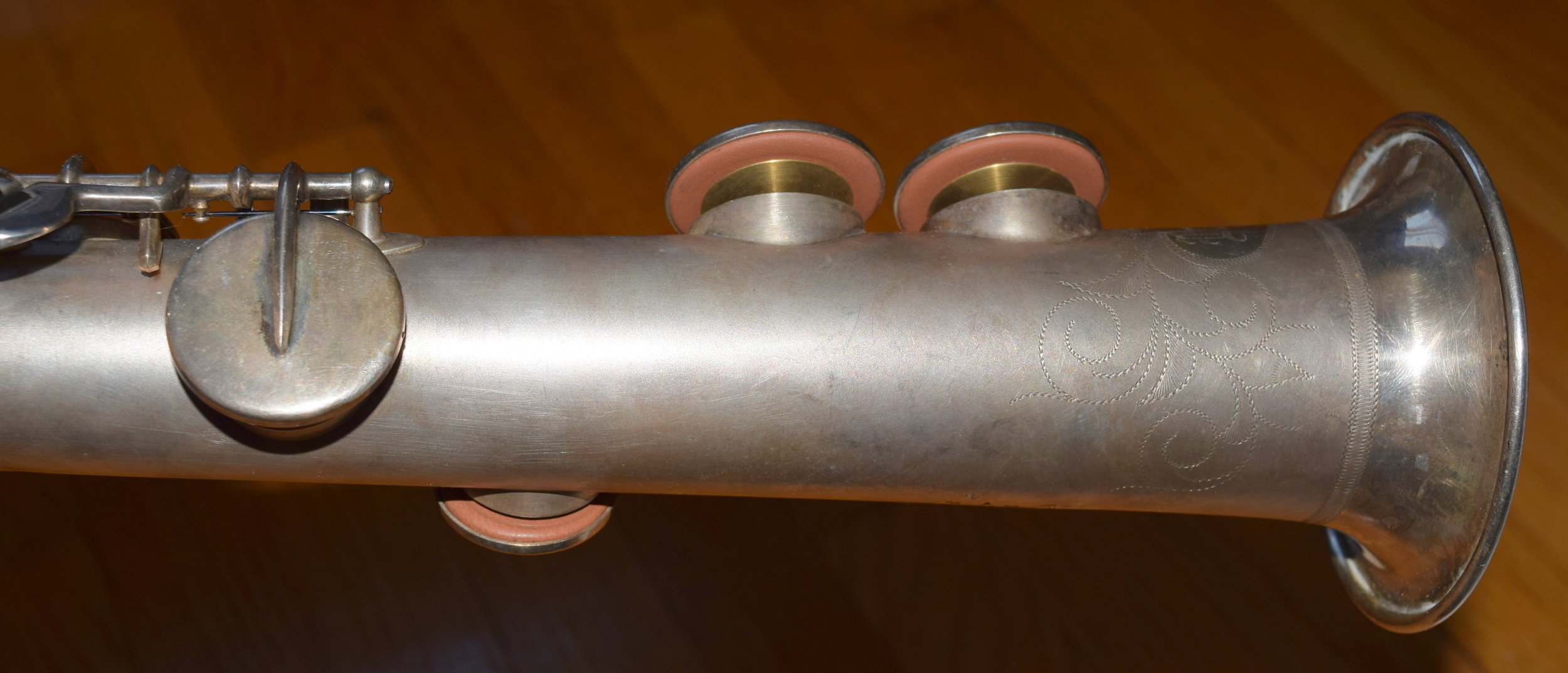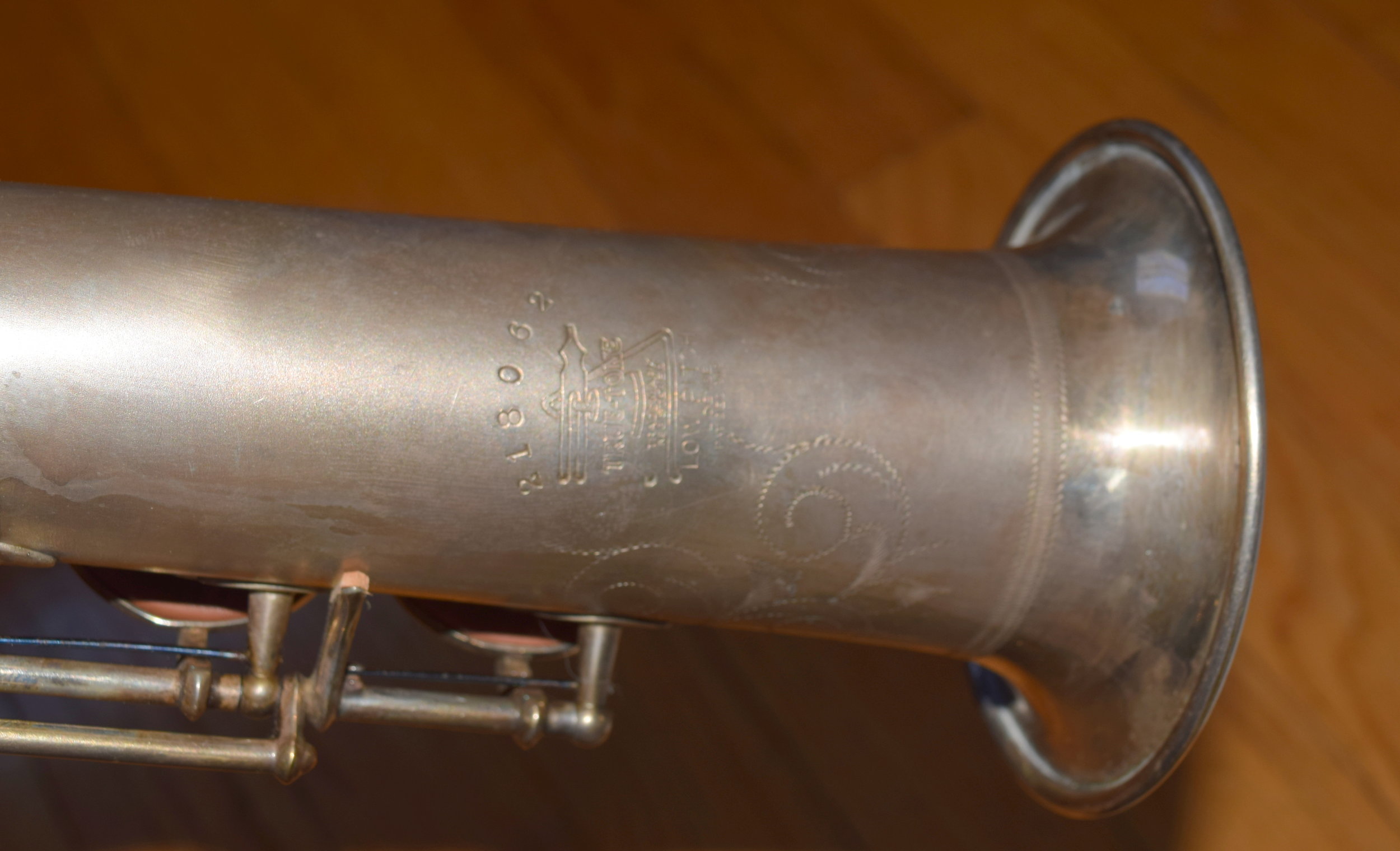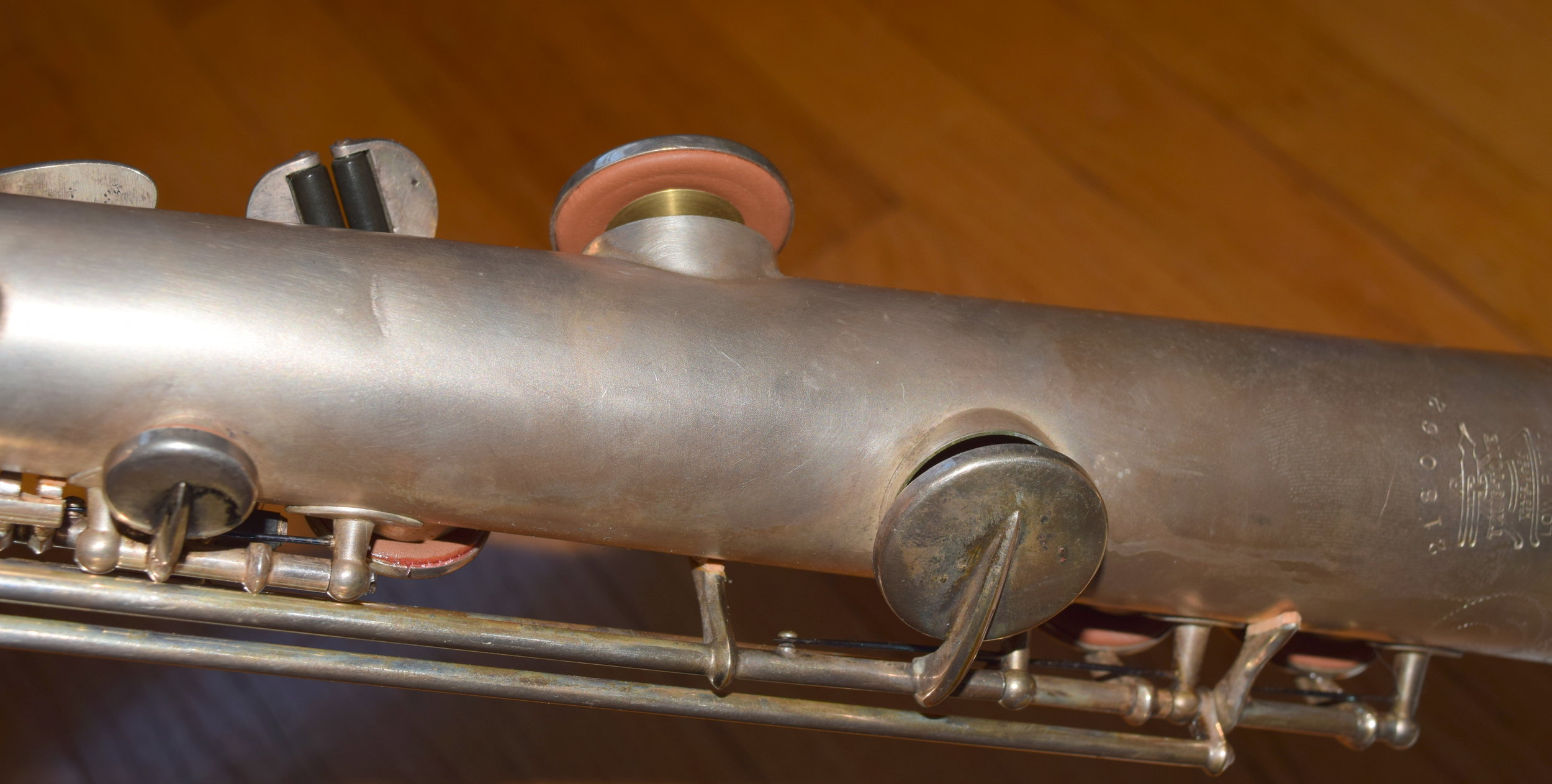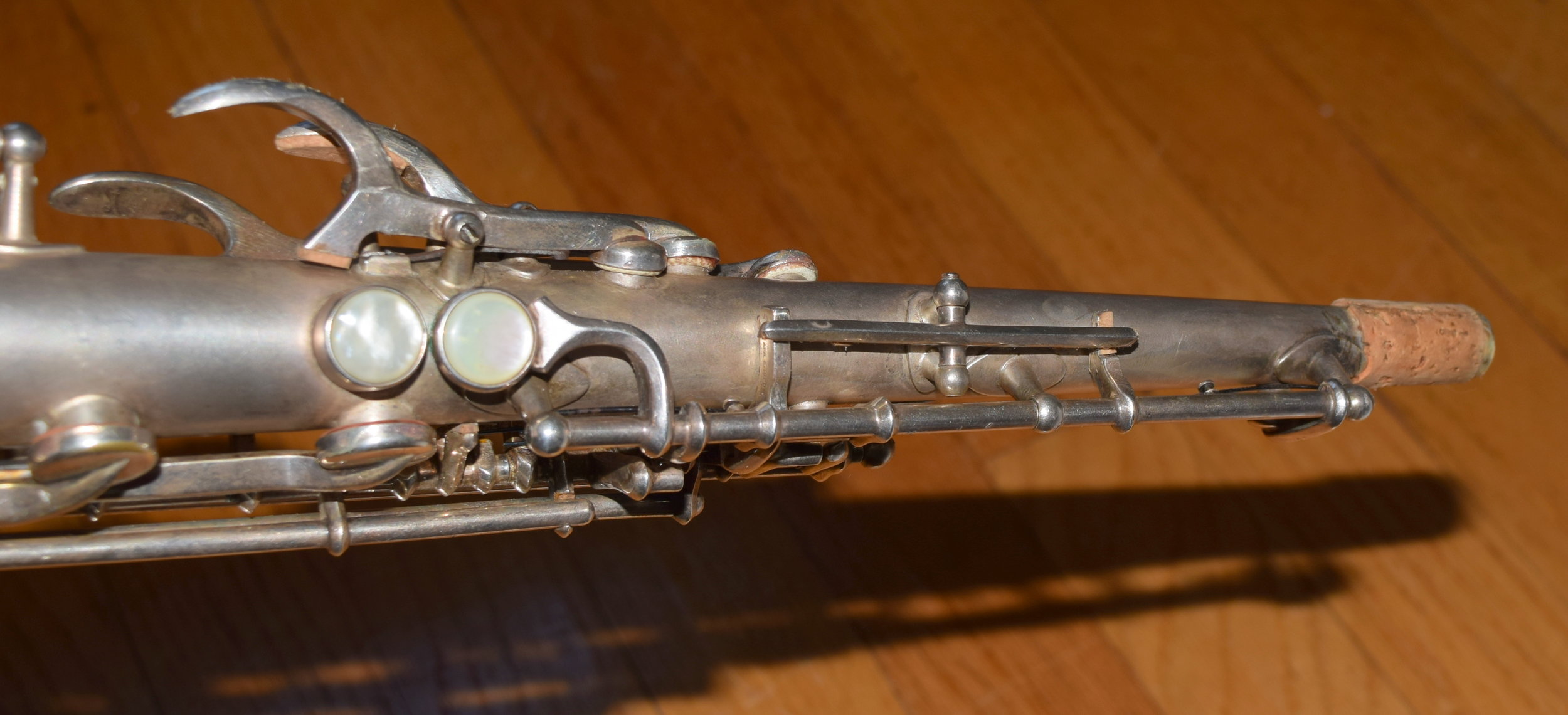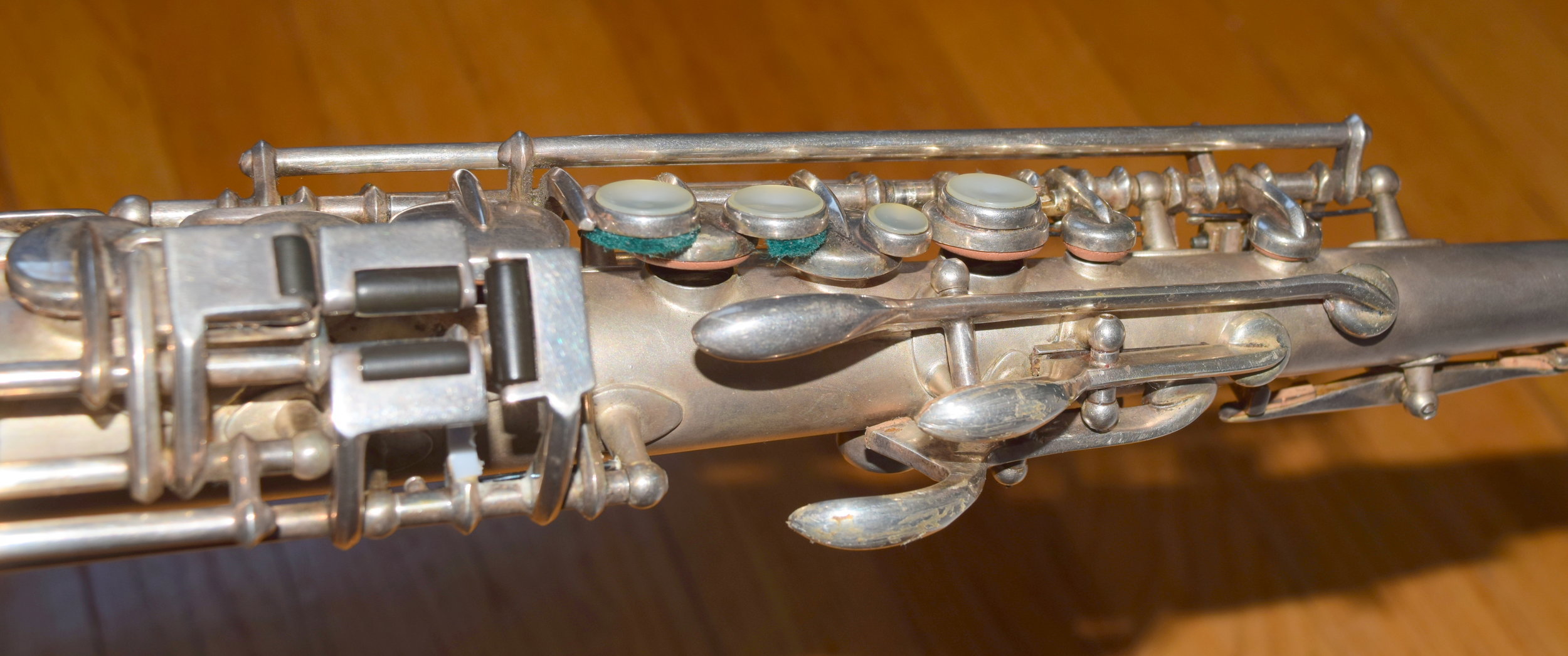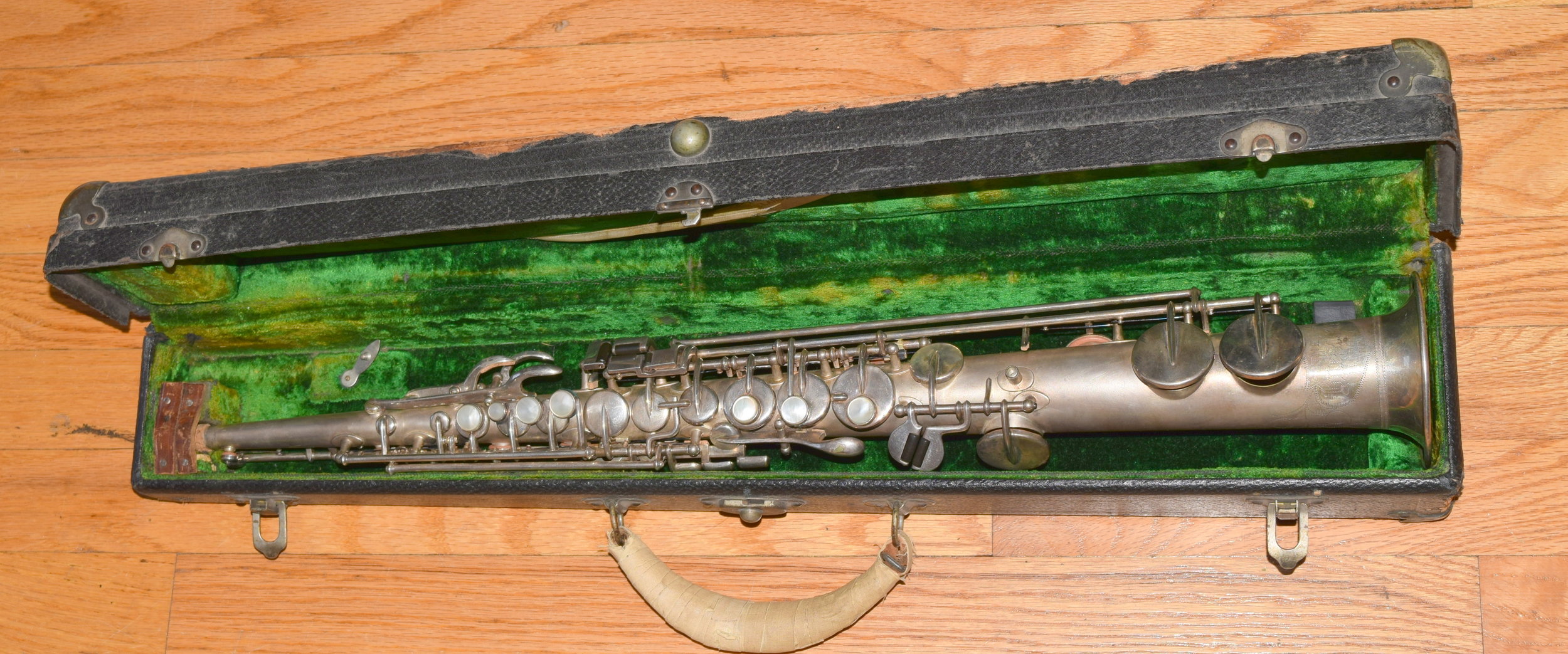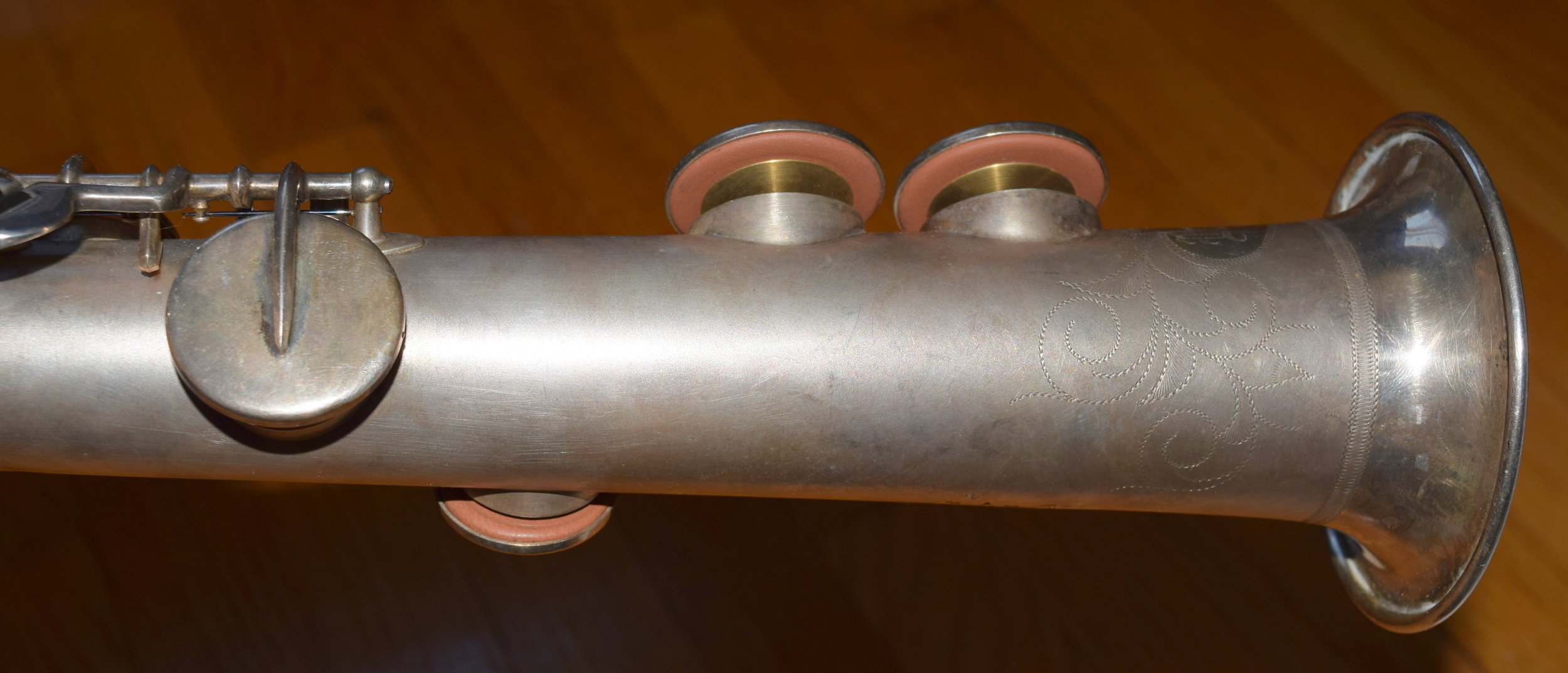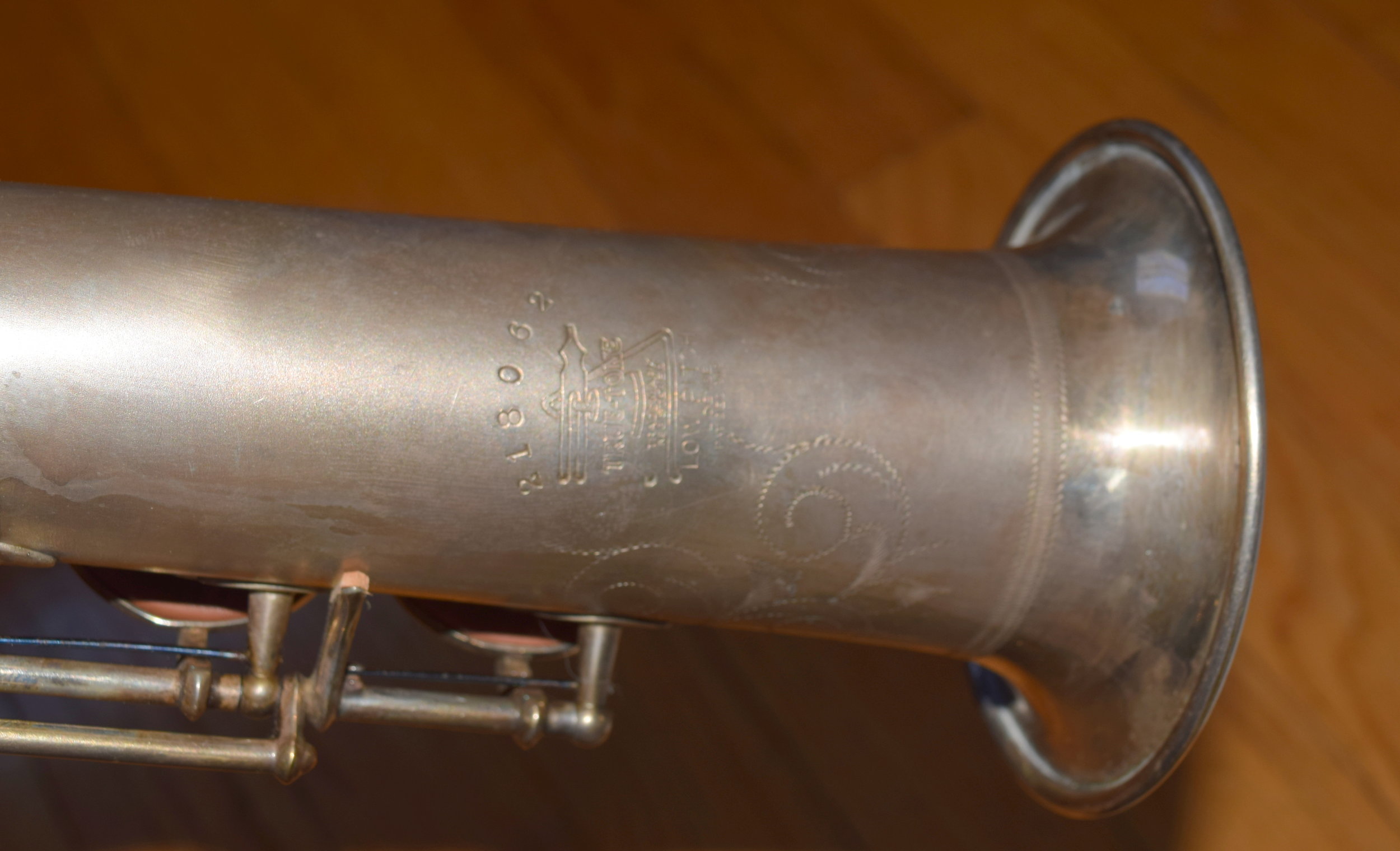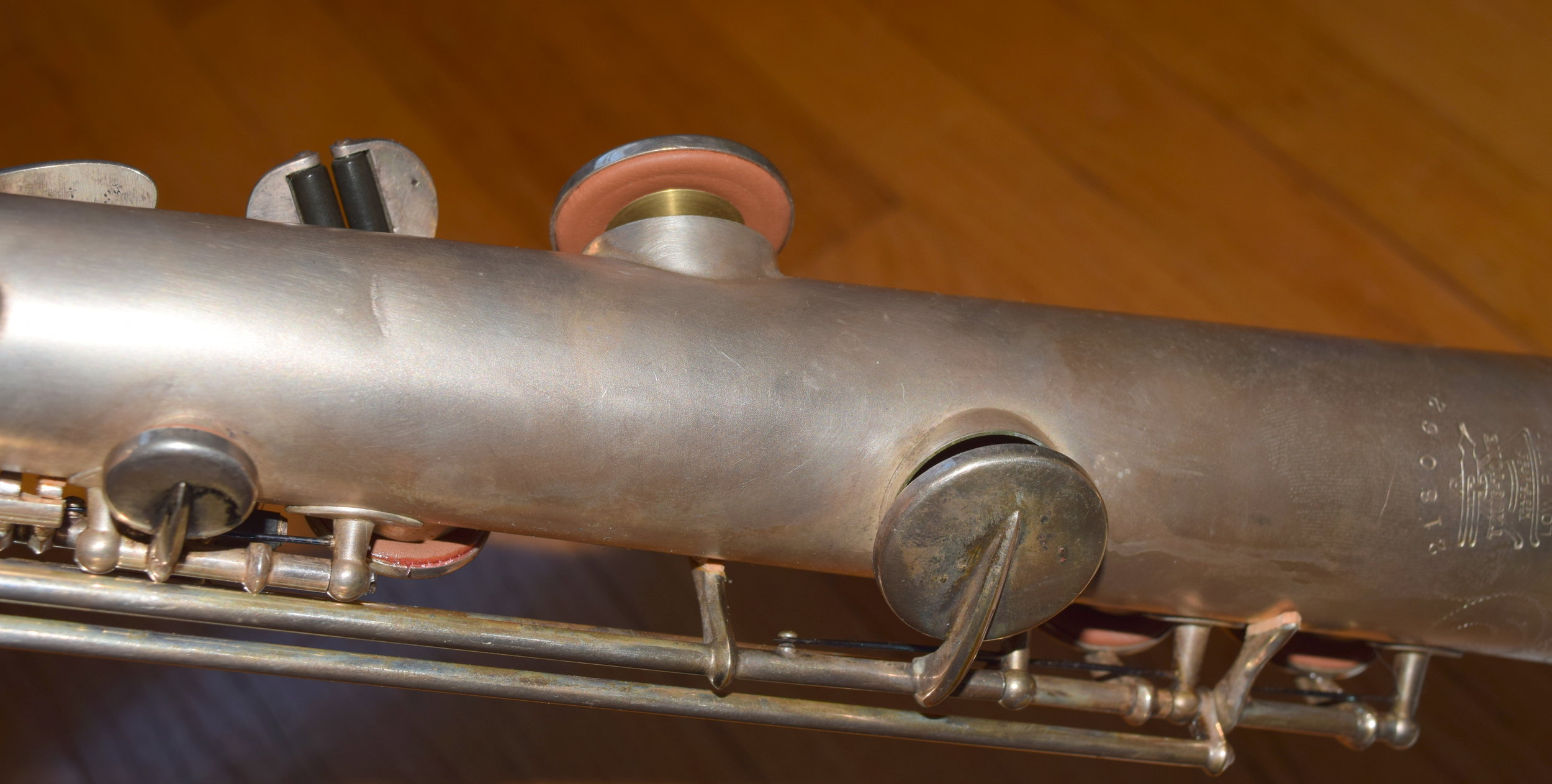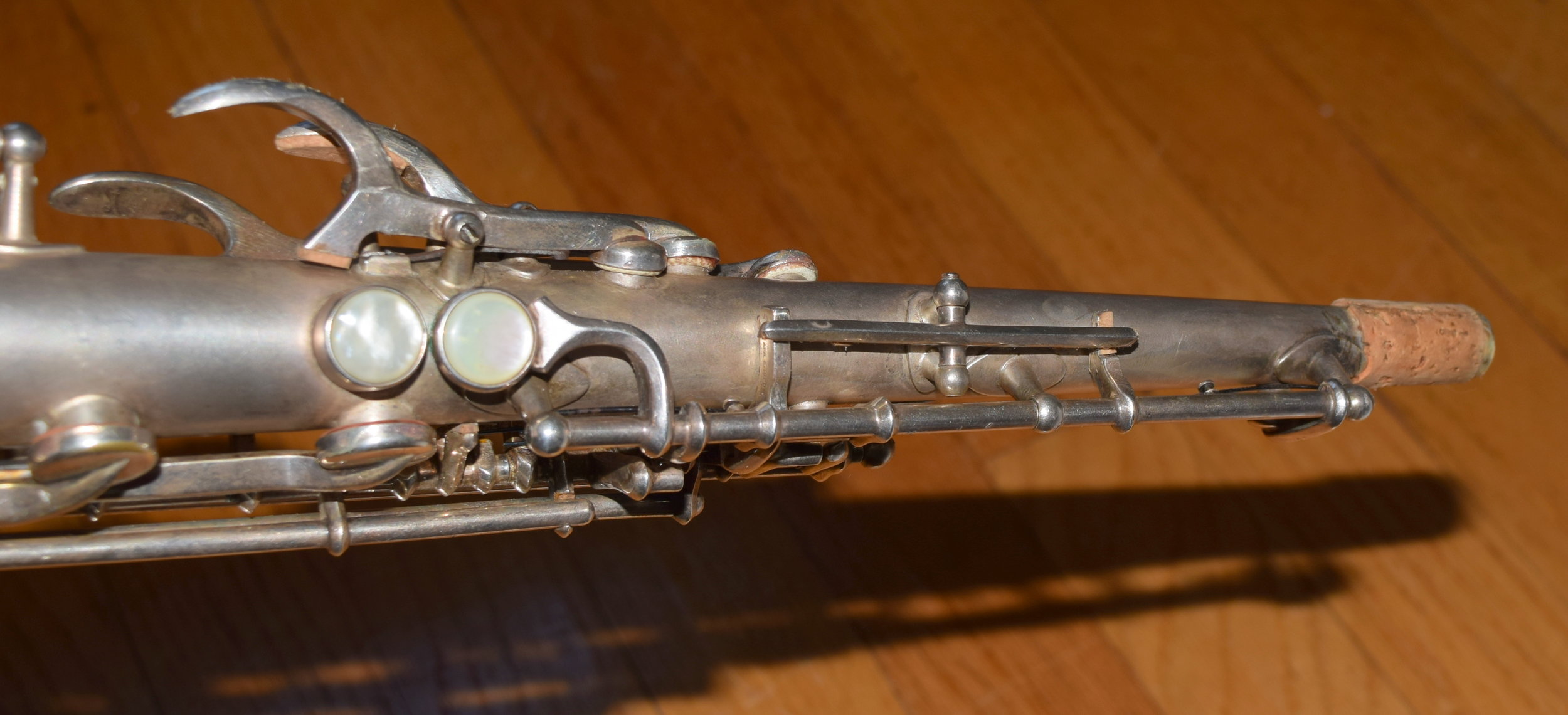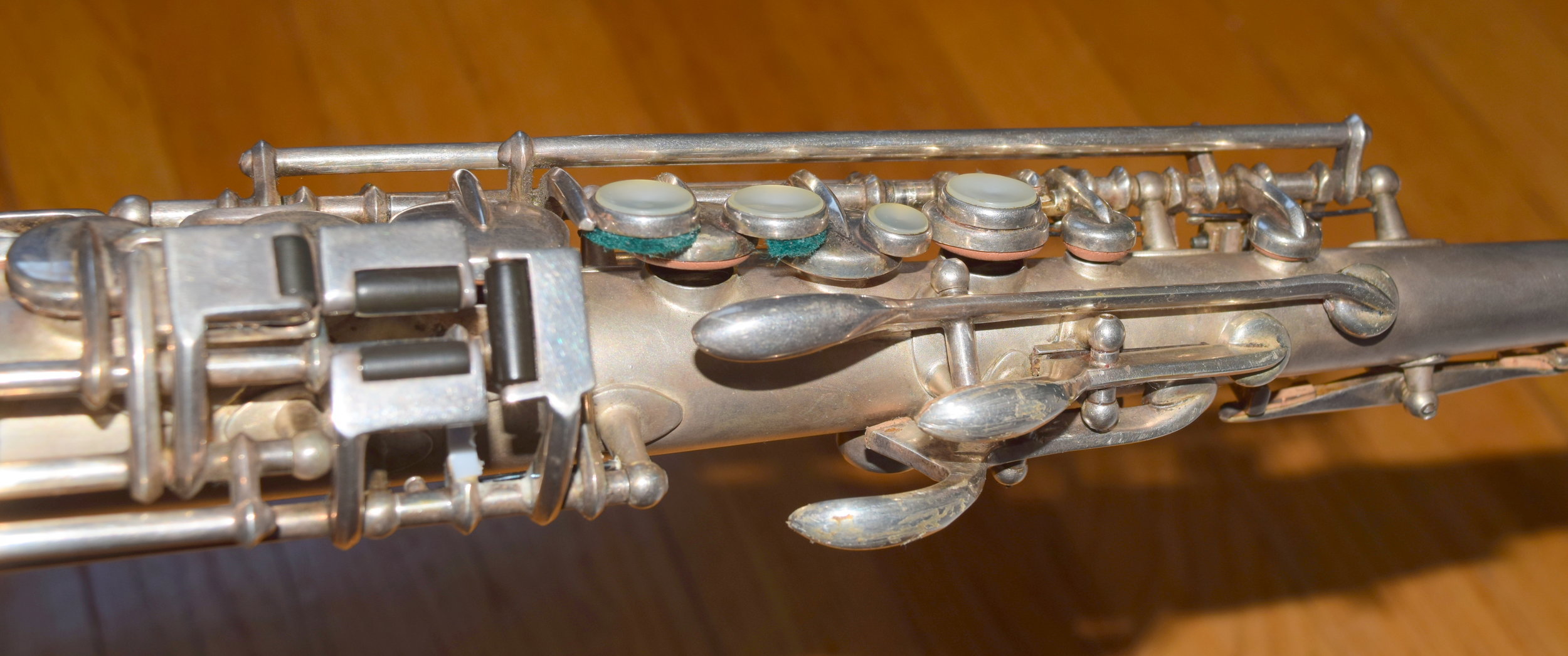 sold out
Buescher Bb True-Tone
Buescher Bb True-Tone Soprano Sax
#218xxx from 1926
Original Silver plate.
Low Pitch and keyed to high F.
This is the later version of the great True Tone model with improved octave mechanism and roller G#.
This horn has had the snaps removed and was professionally overhaul with quality brass resos. The work was done recently and the horn is playing at a high pro level with no issues. You may want minor adjustments to taste but it is pro tested, the pads are high quality and new and it is ready for serious use.
The case is a King but holds the horn well.
No musty odors.
This is a fine and hard to find later true tone with an outstanding pro job and ready for use.