Buescher THC Alto 1949 B7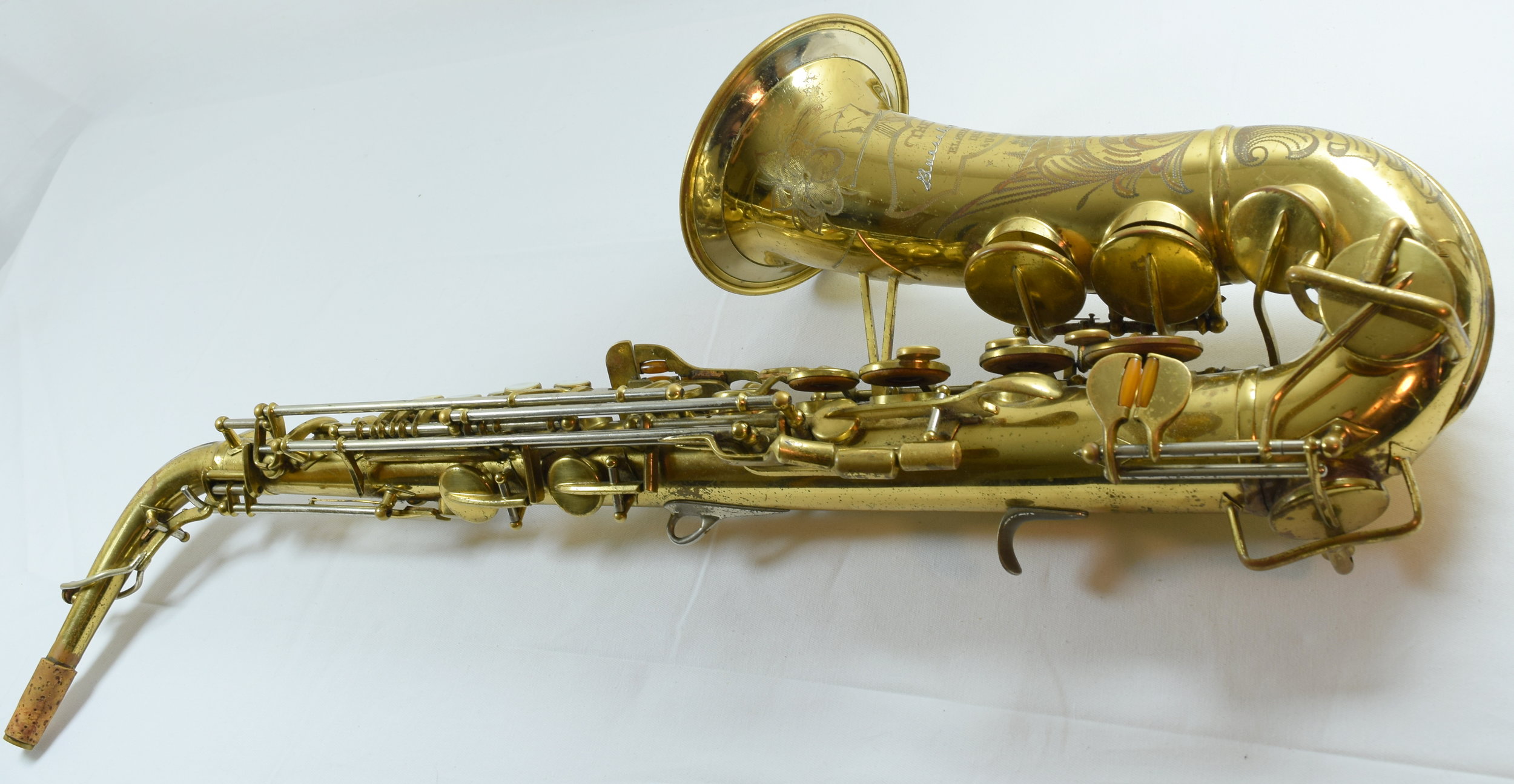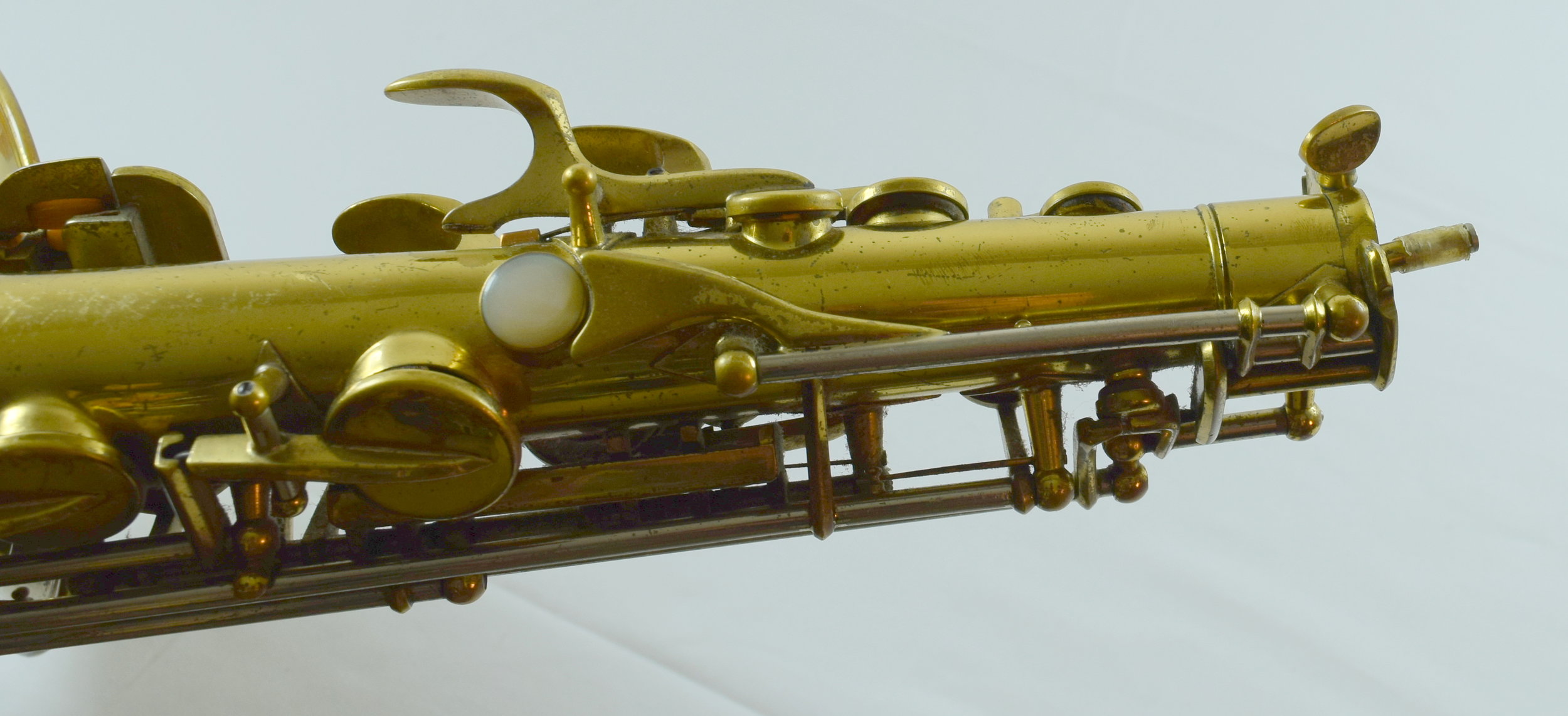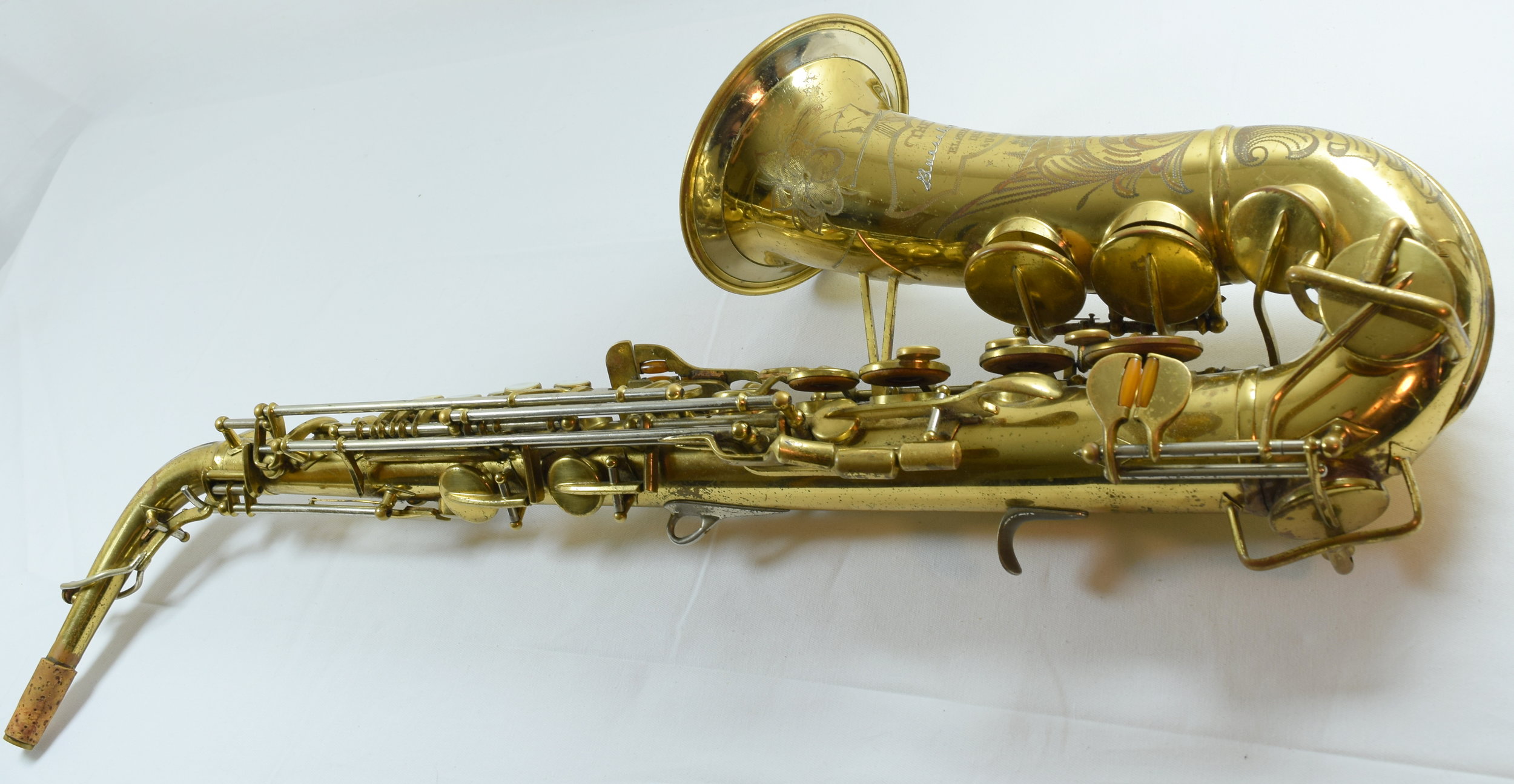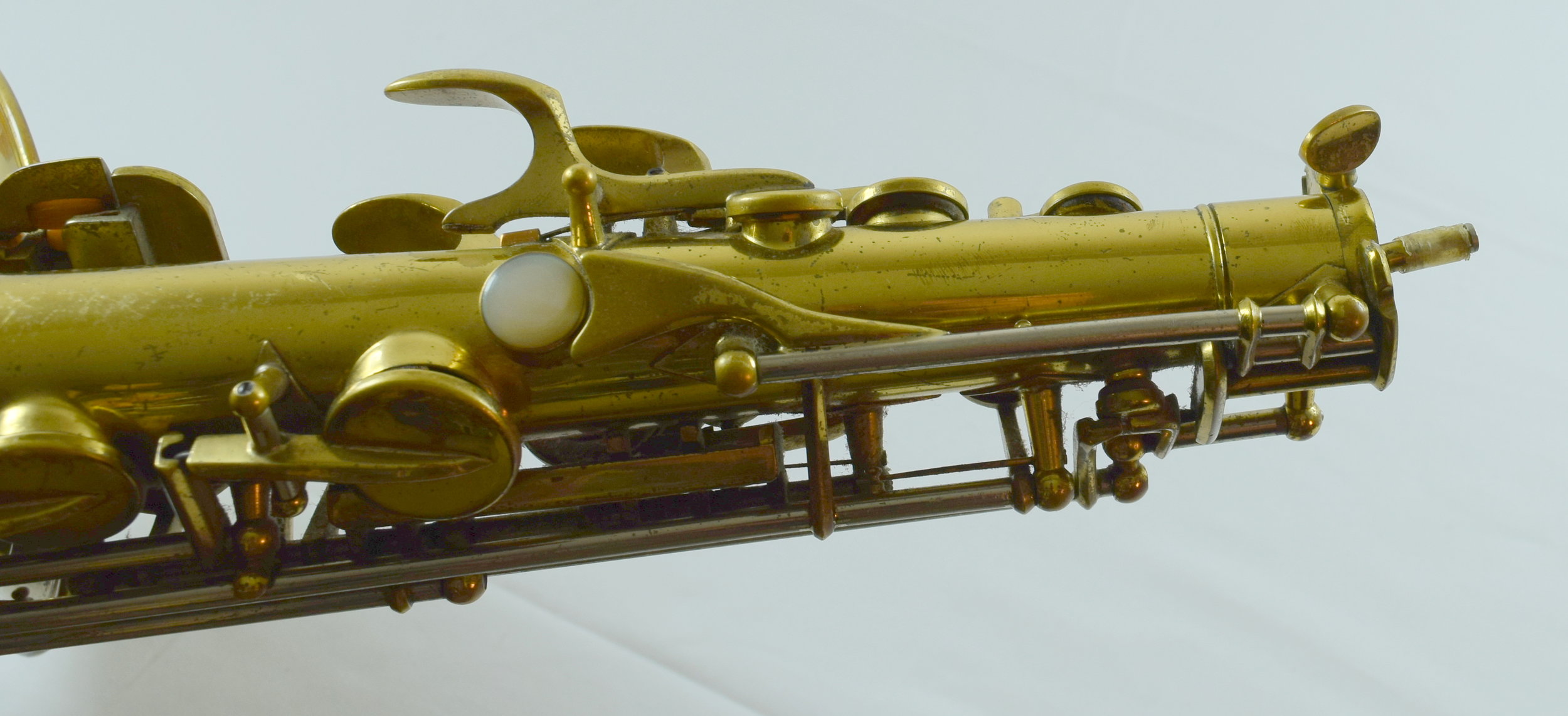 sold out
Buescher THC Alto 1949 B7
Buescher 400 THC alto.
This is #320xxx from 1949 and is the earlier and more elaborate B7 designation. This original lacquer horn has the original snap in pads, amber rollers and Norton gold springs.
The pads are quite old and it needs an overhaul. My own tech confirmed that it will be an excellent candidate but he can't get to it any time soon so I'll offer it here needing a job at a bargain price. These are among the elite USA made saxophones and offer a massive and quite pleasing tone.