Charles Bay Cognito Model to High G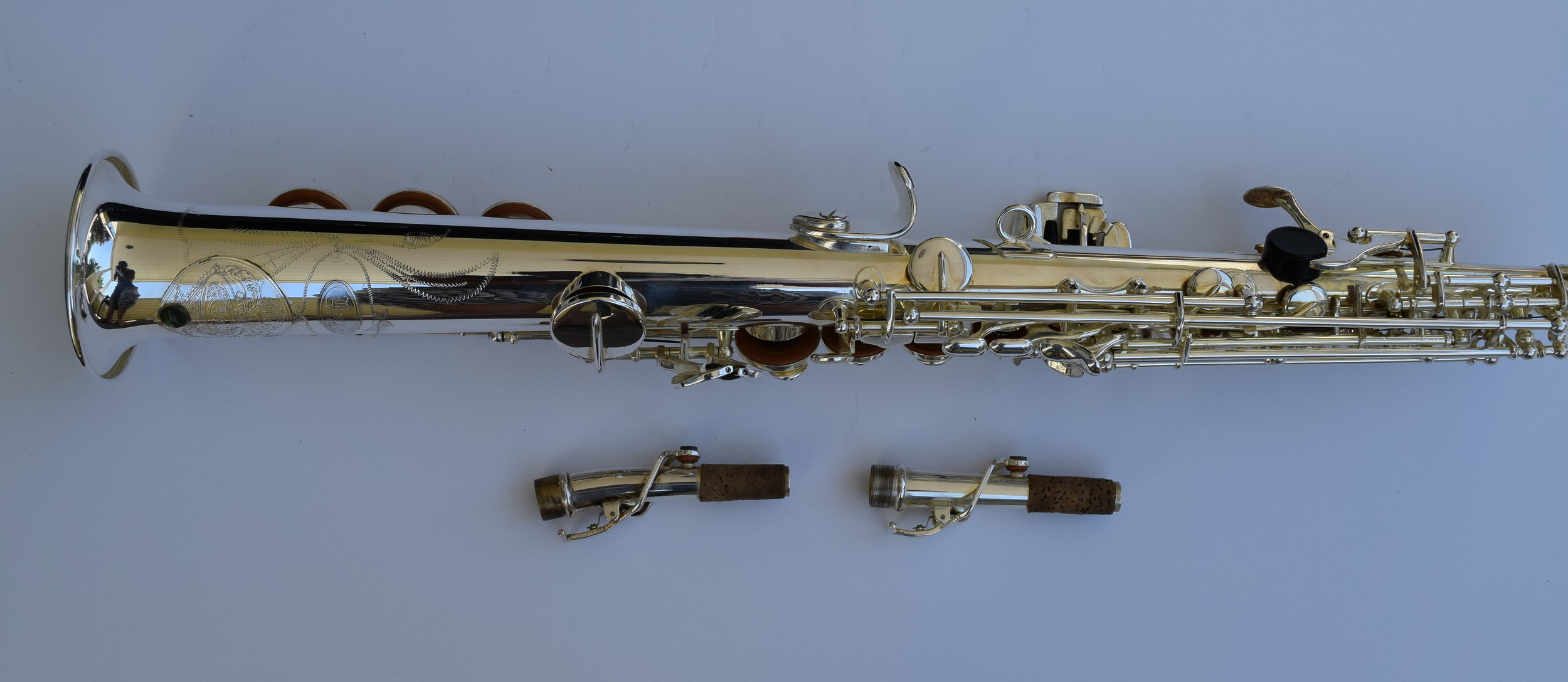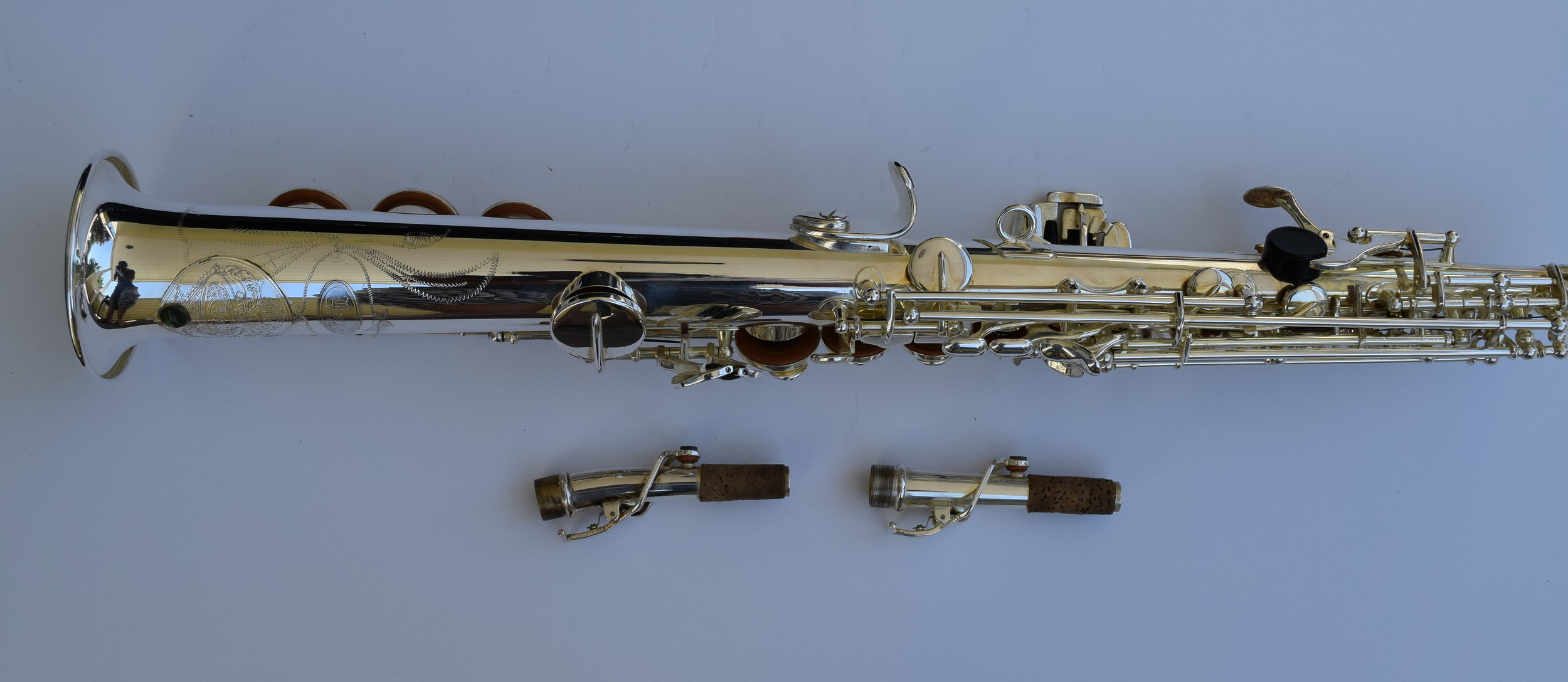 sold out
Charles Bay Cognito Model to High G
Rare Charles Bay premium model Cognito soprano sax in silver plate. Keyed to high G.
Two original necks.
This is an outstanding soprano with a big sound and excellent intonation. Dr. Charles Bay is a woodwind master with extensive worldwide connections and he has put together one of the finest modern sopranos.
This horn has seen little use and was recently serviced by my own expert tech.