Elkhart Bb Soprano 1920's-Gold Plate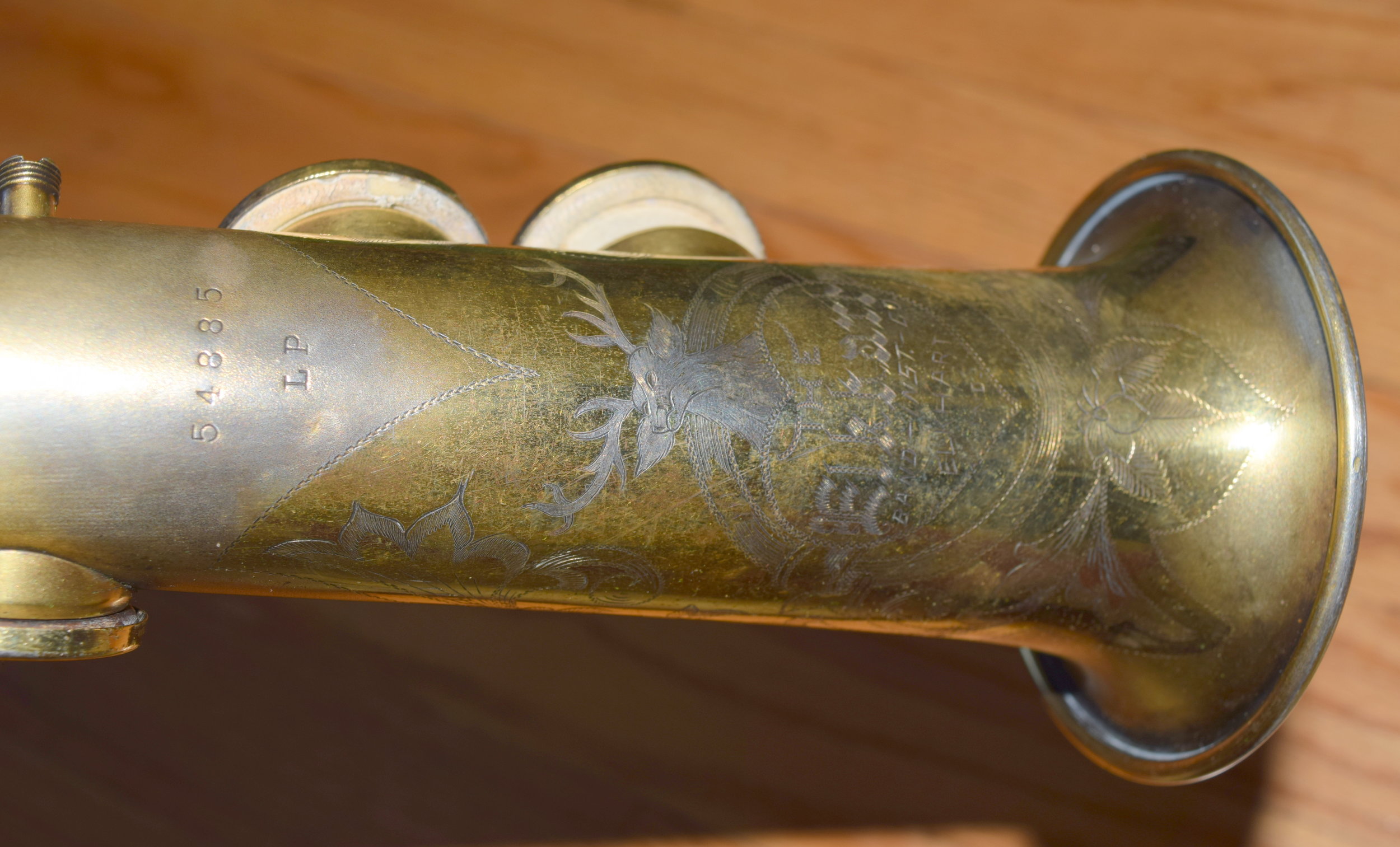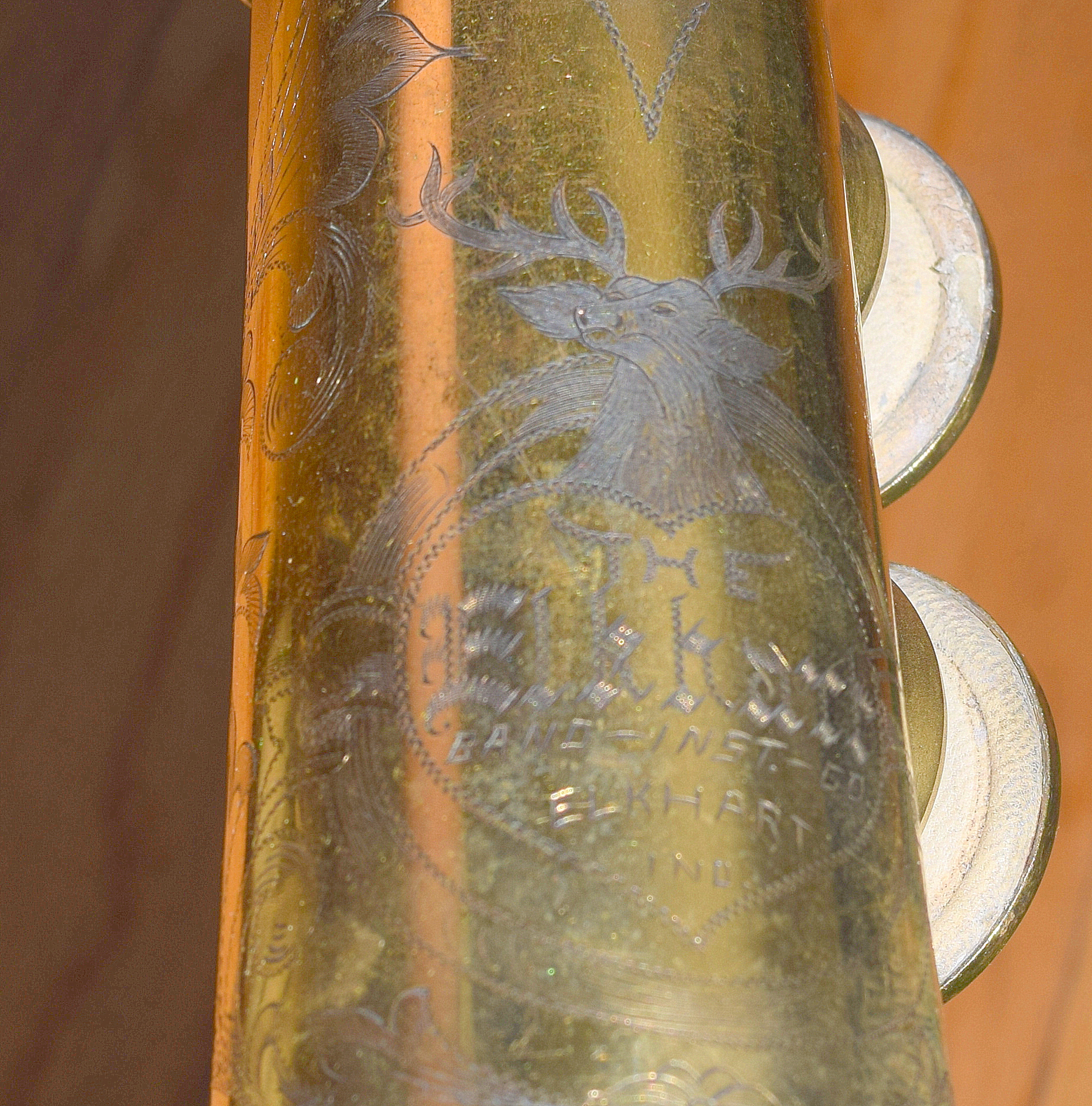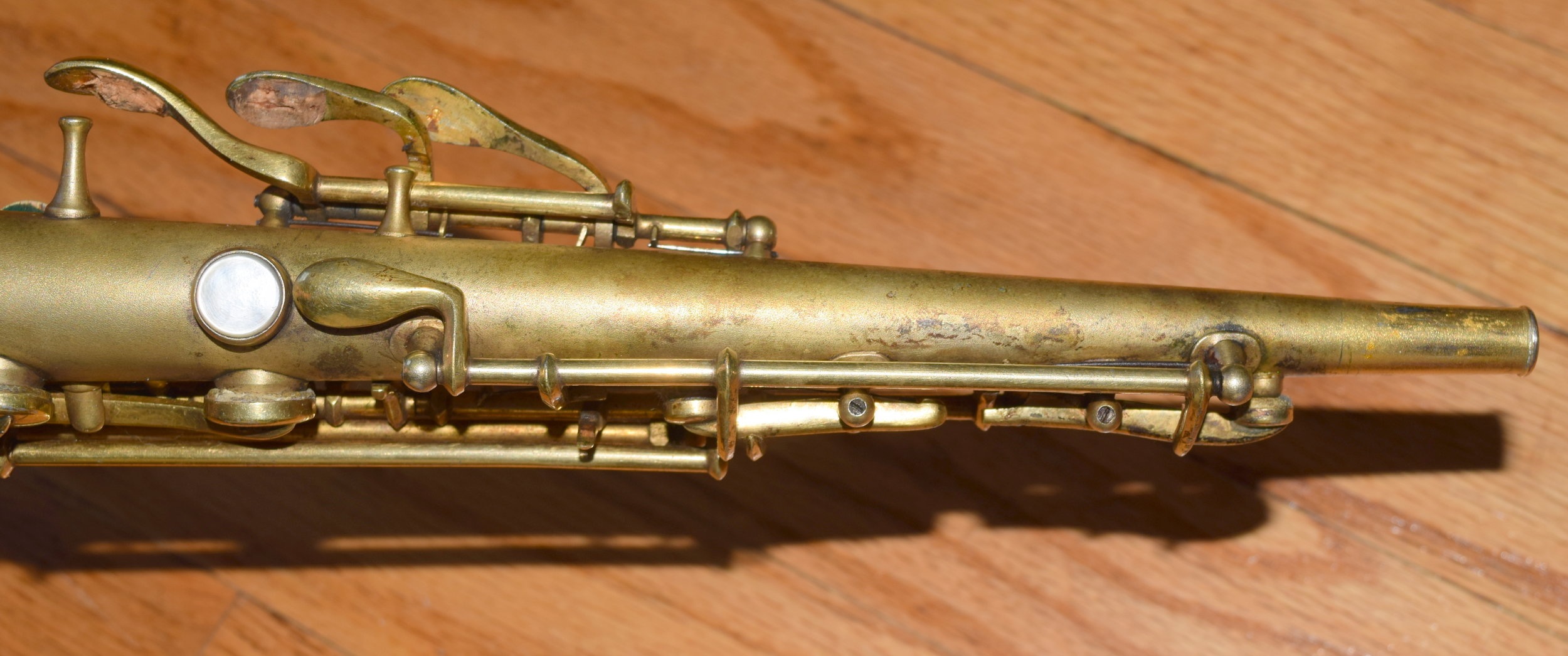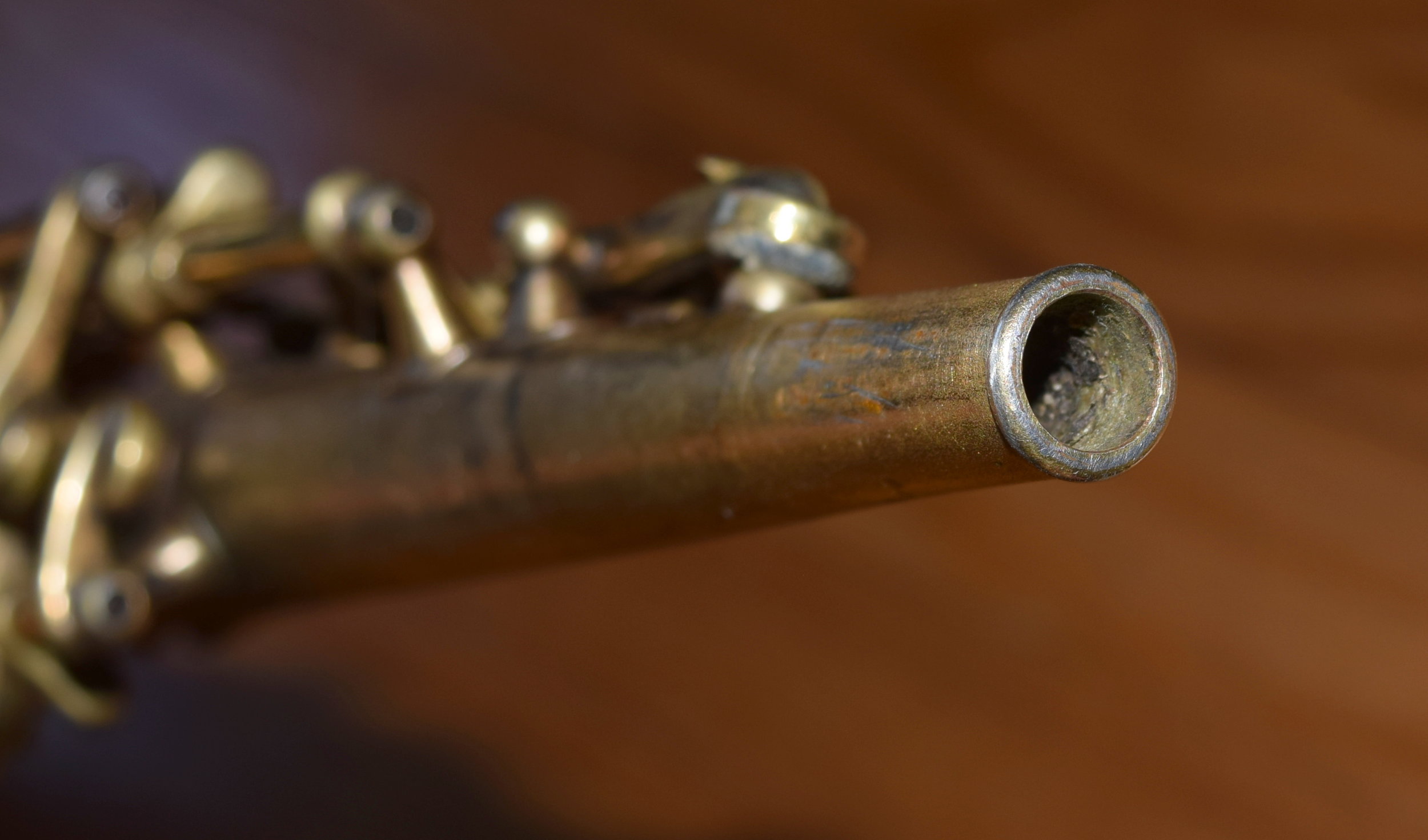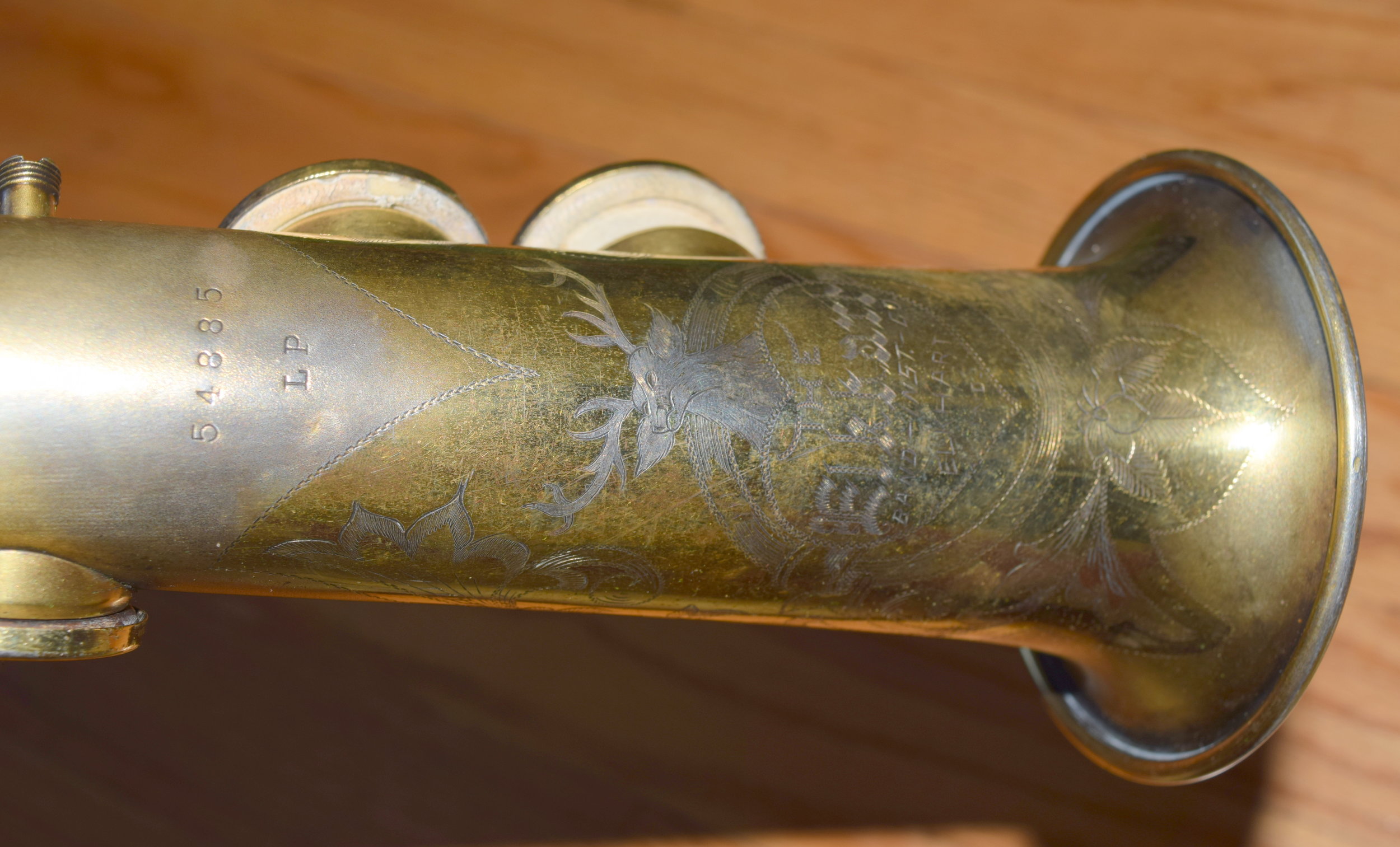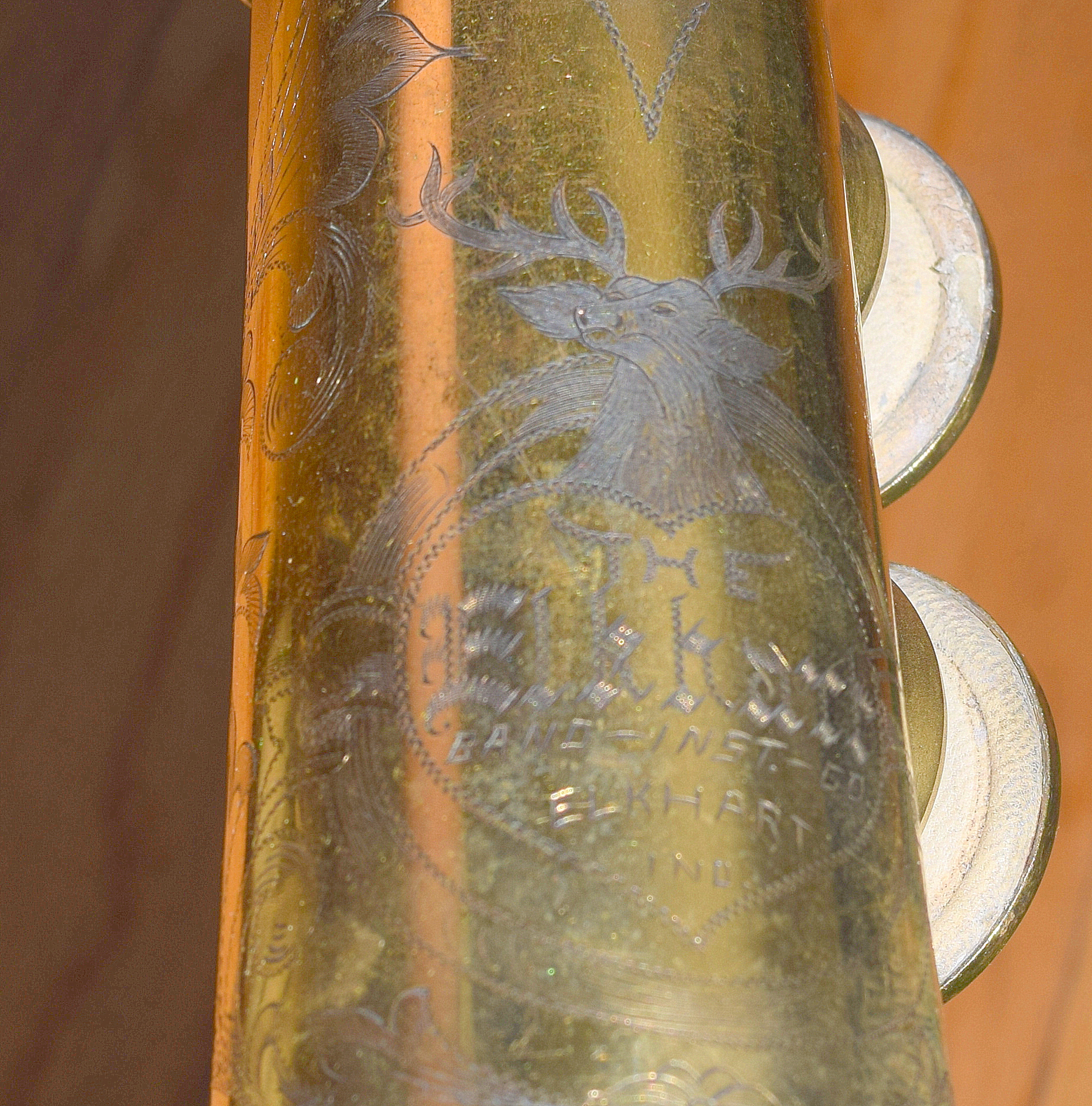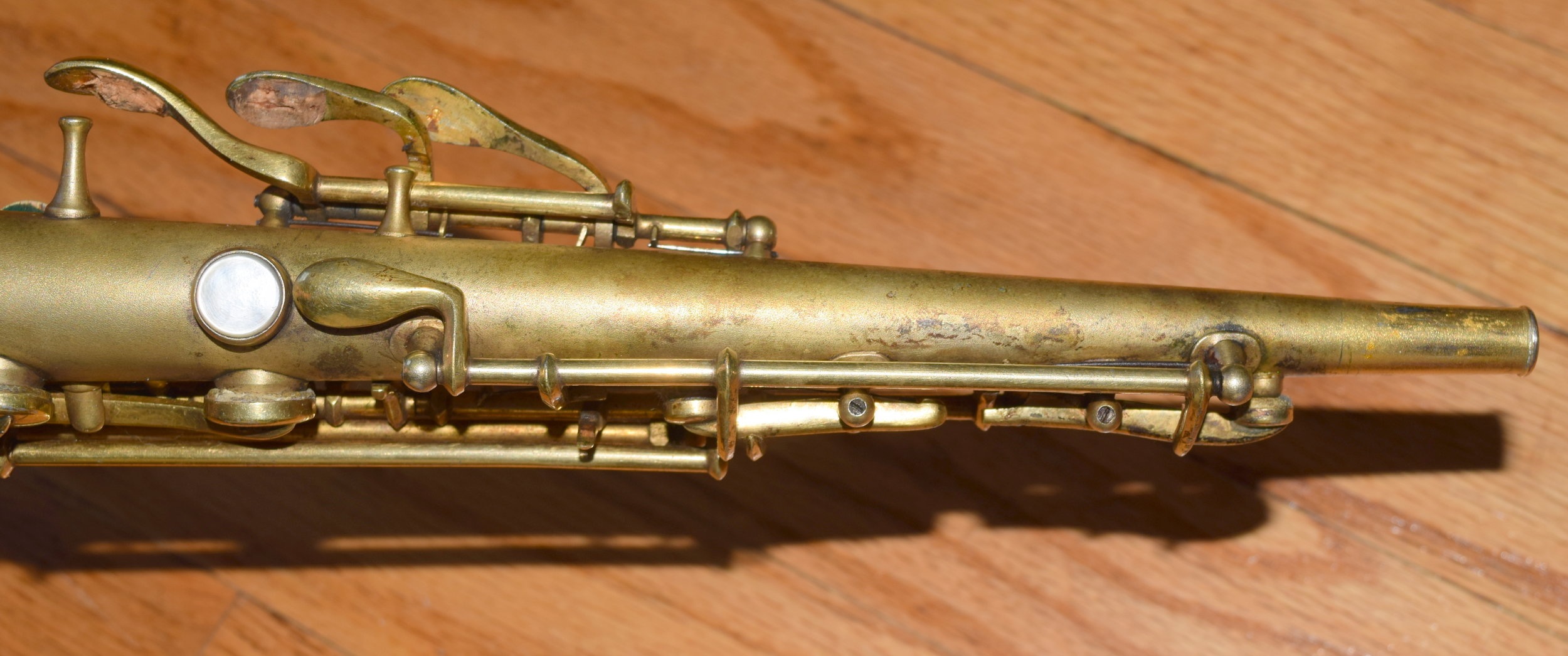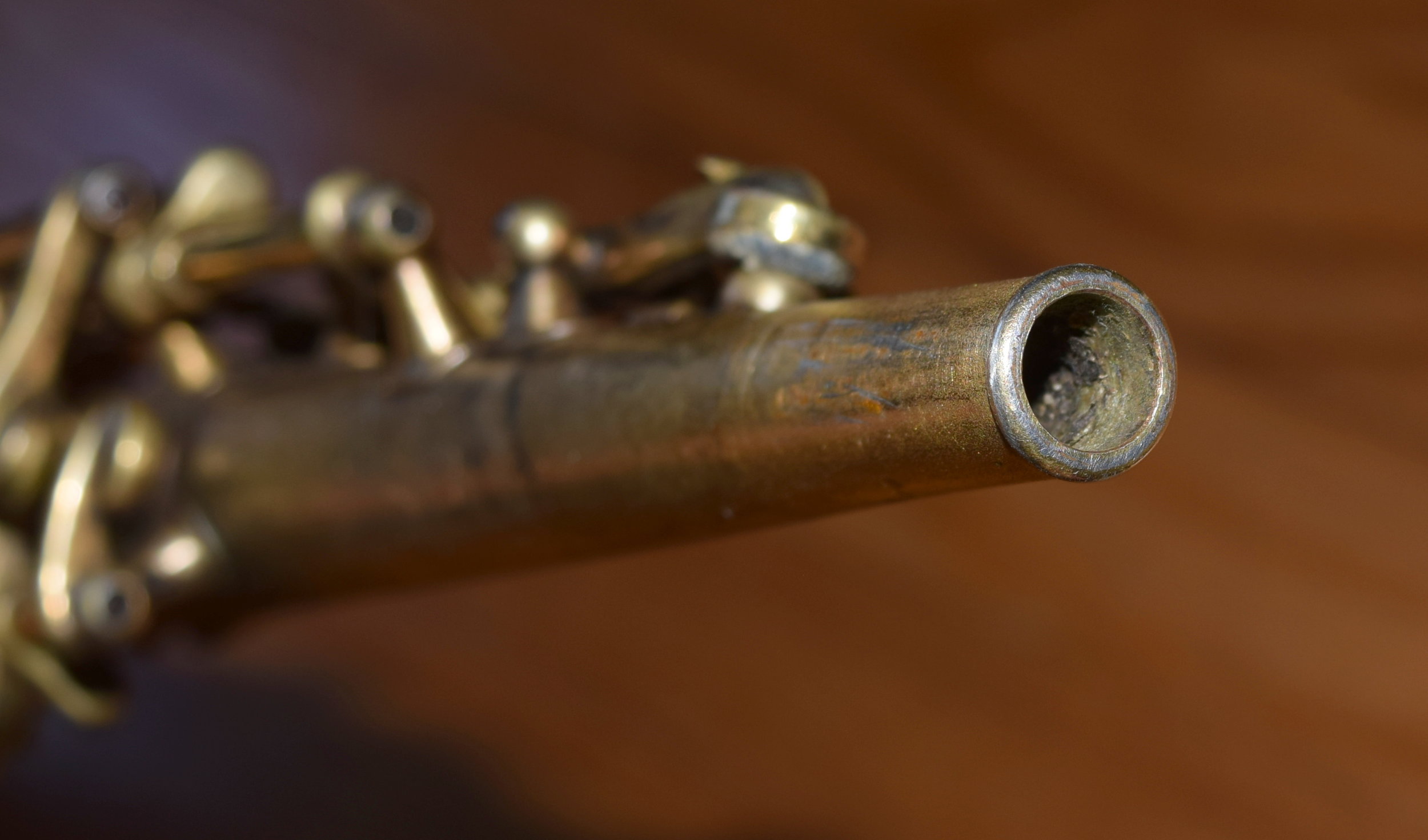 sold out
Elkhart Bb Soprano 1920's-Gold Plate
Elkhart gold plated soprano sax.
Bb soprano , low pitch, keyed to High F.
I don't know anything about this brand. The thumb ring and case look like Conn to me. The palm keys, pinky cluster and maybe the tone holes look like Martin. It's obviously a 1920's horn.
Its clean and in good shape and needs a full overhaul but is an excellent candidate. The gold plating is almost entirely intact with modest wear as shown. No damage or repairs.
No musty odors to the horn or case.