King Saxello 1924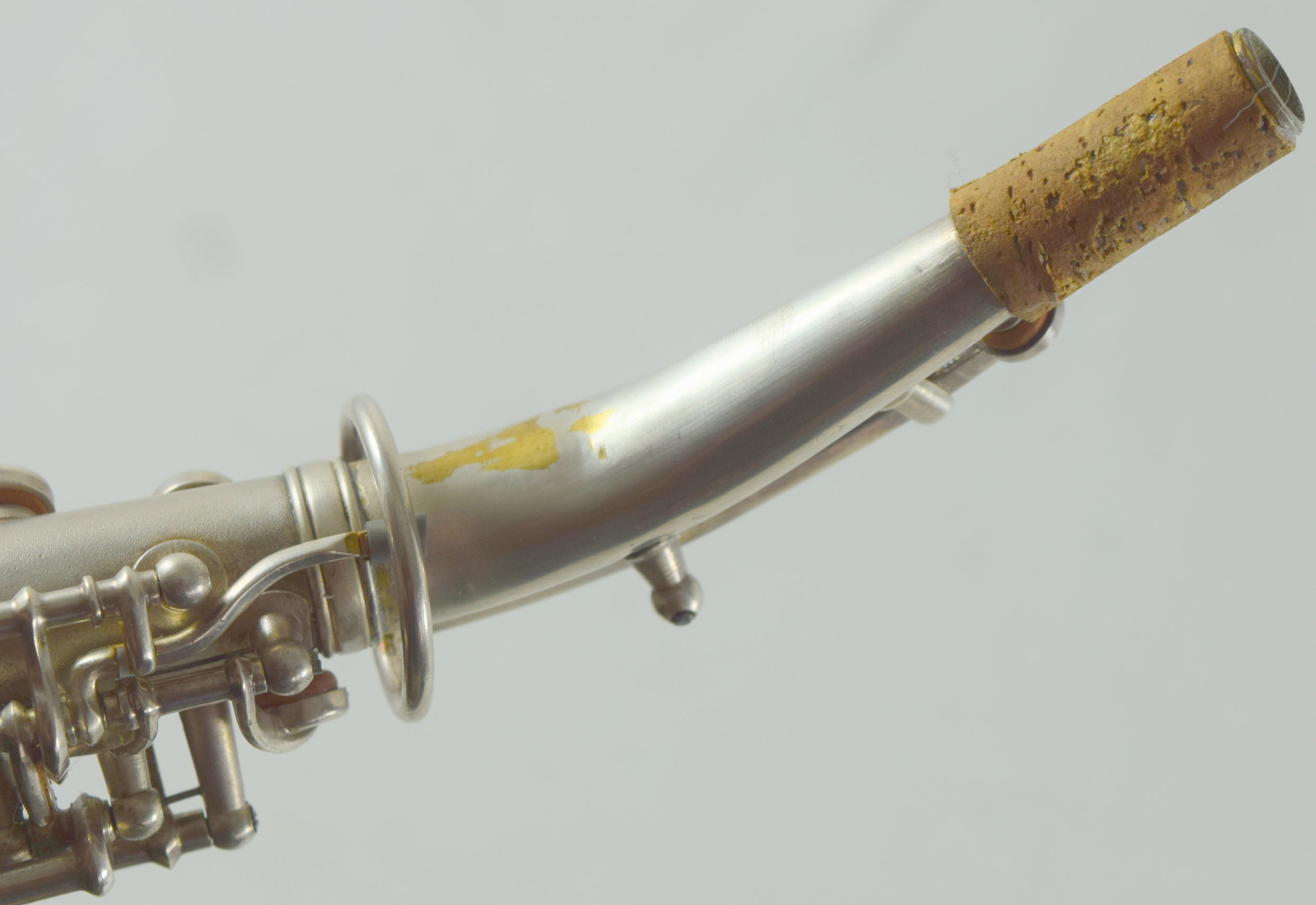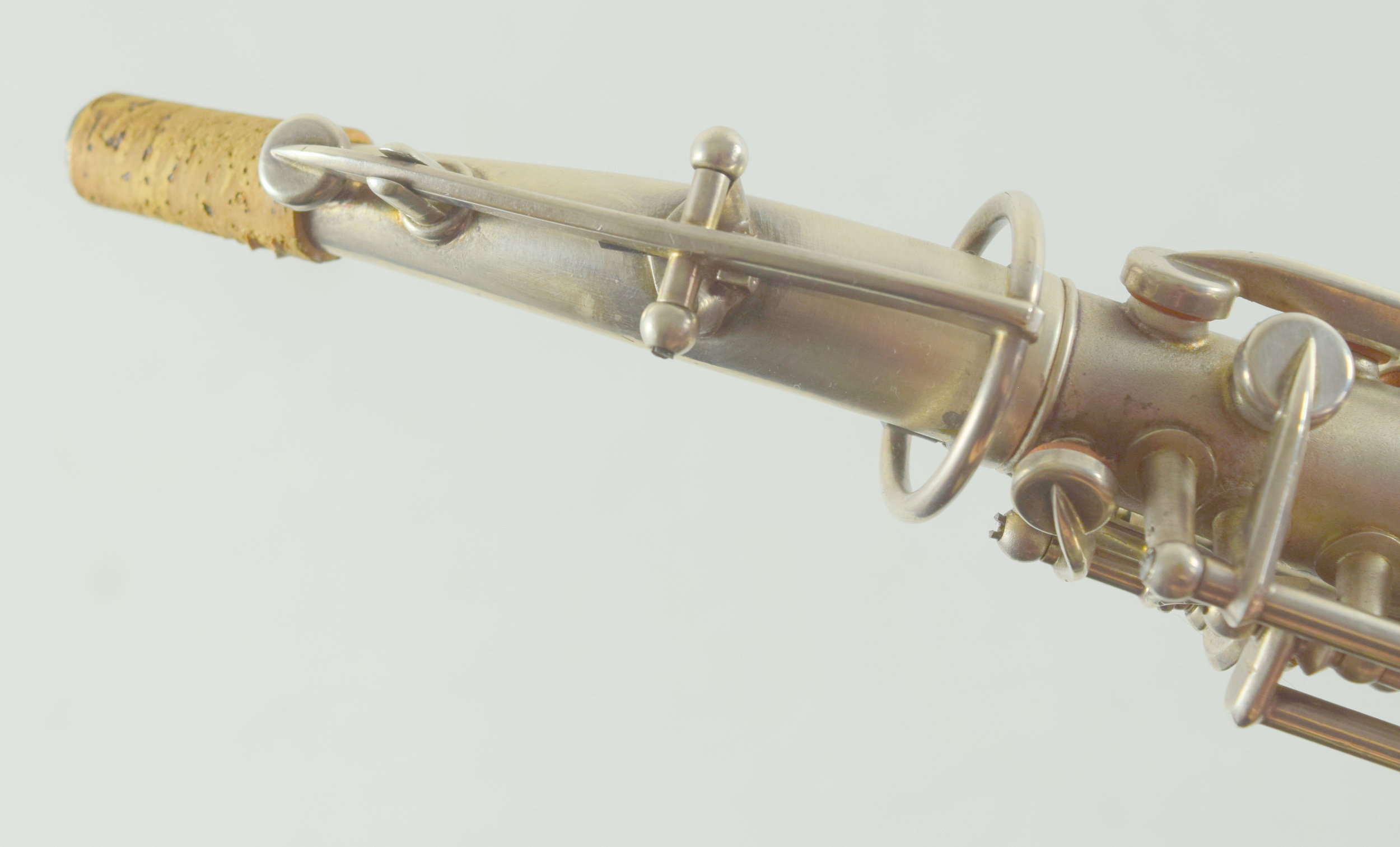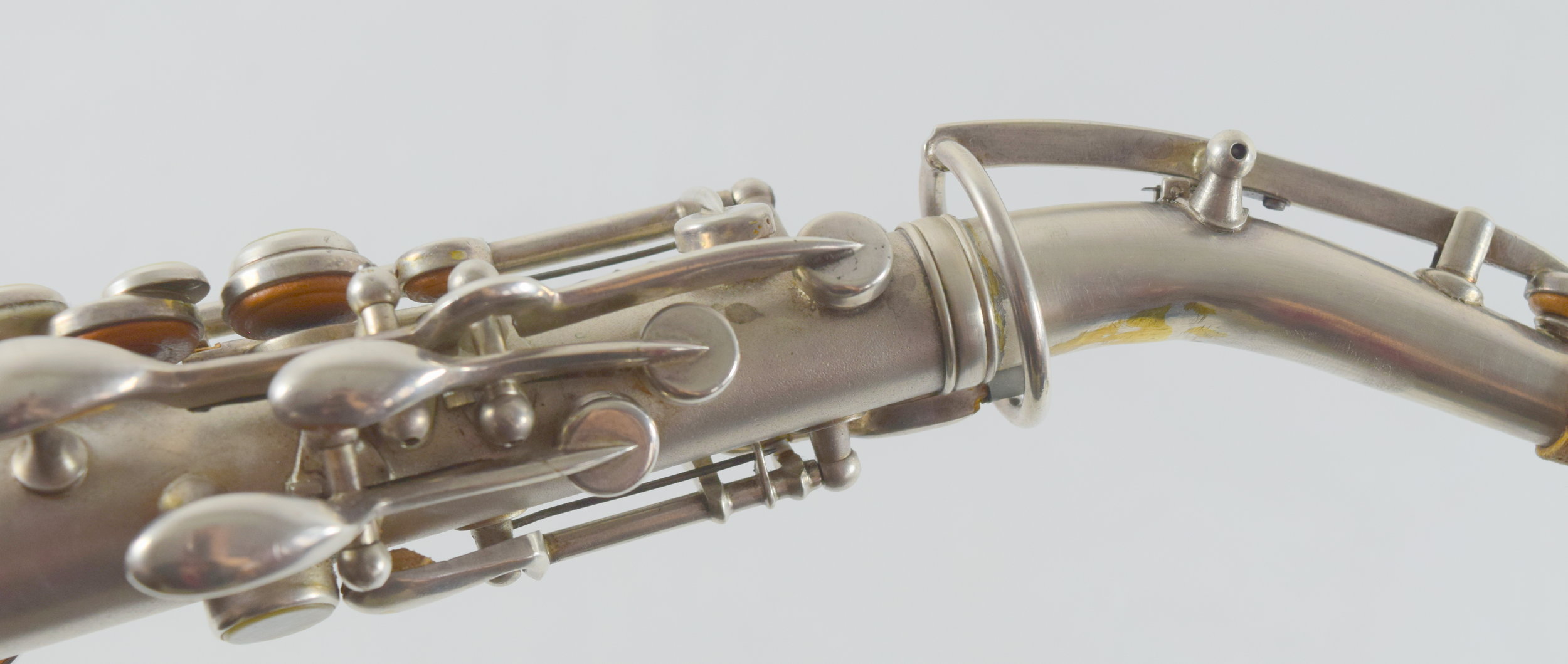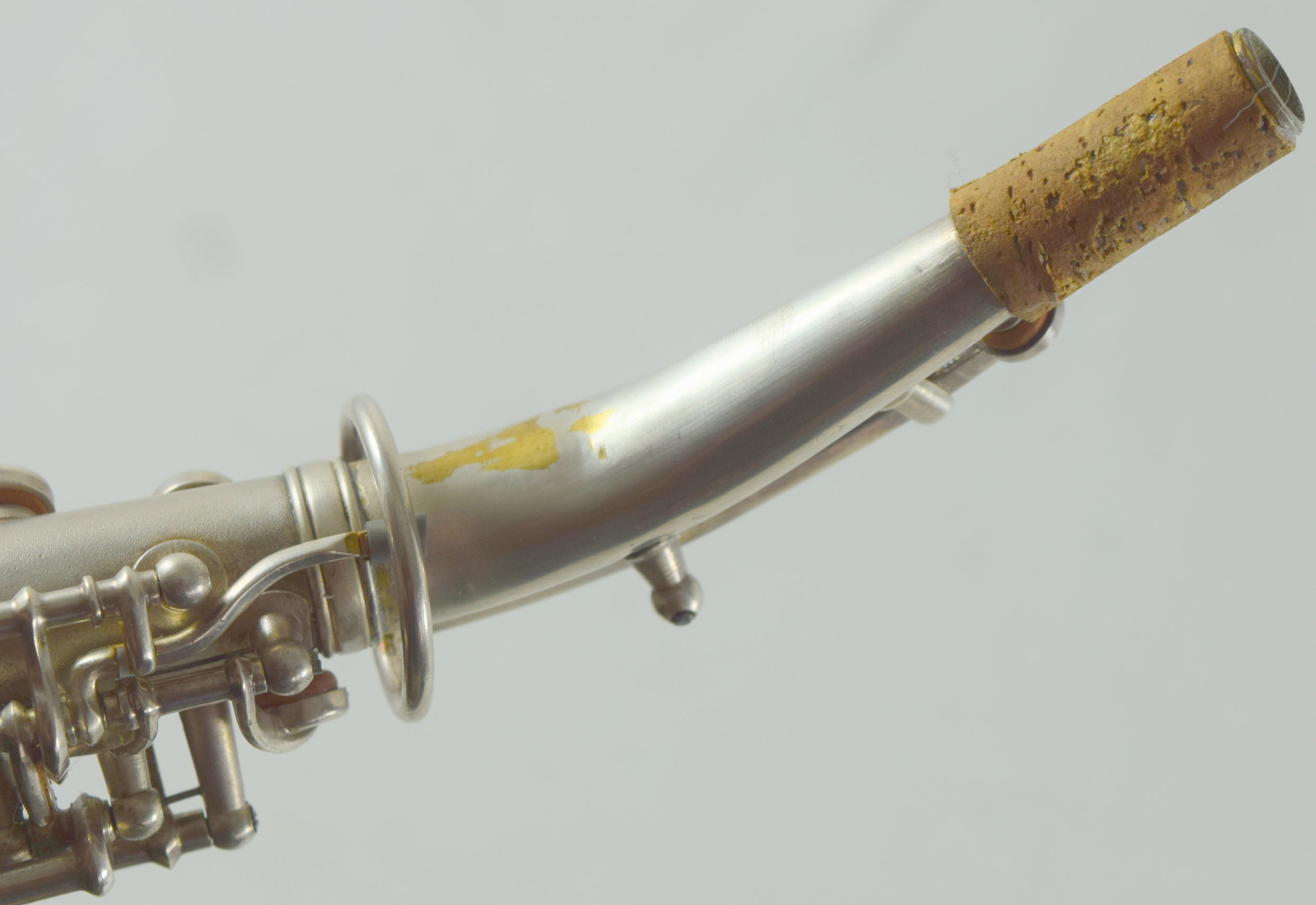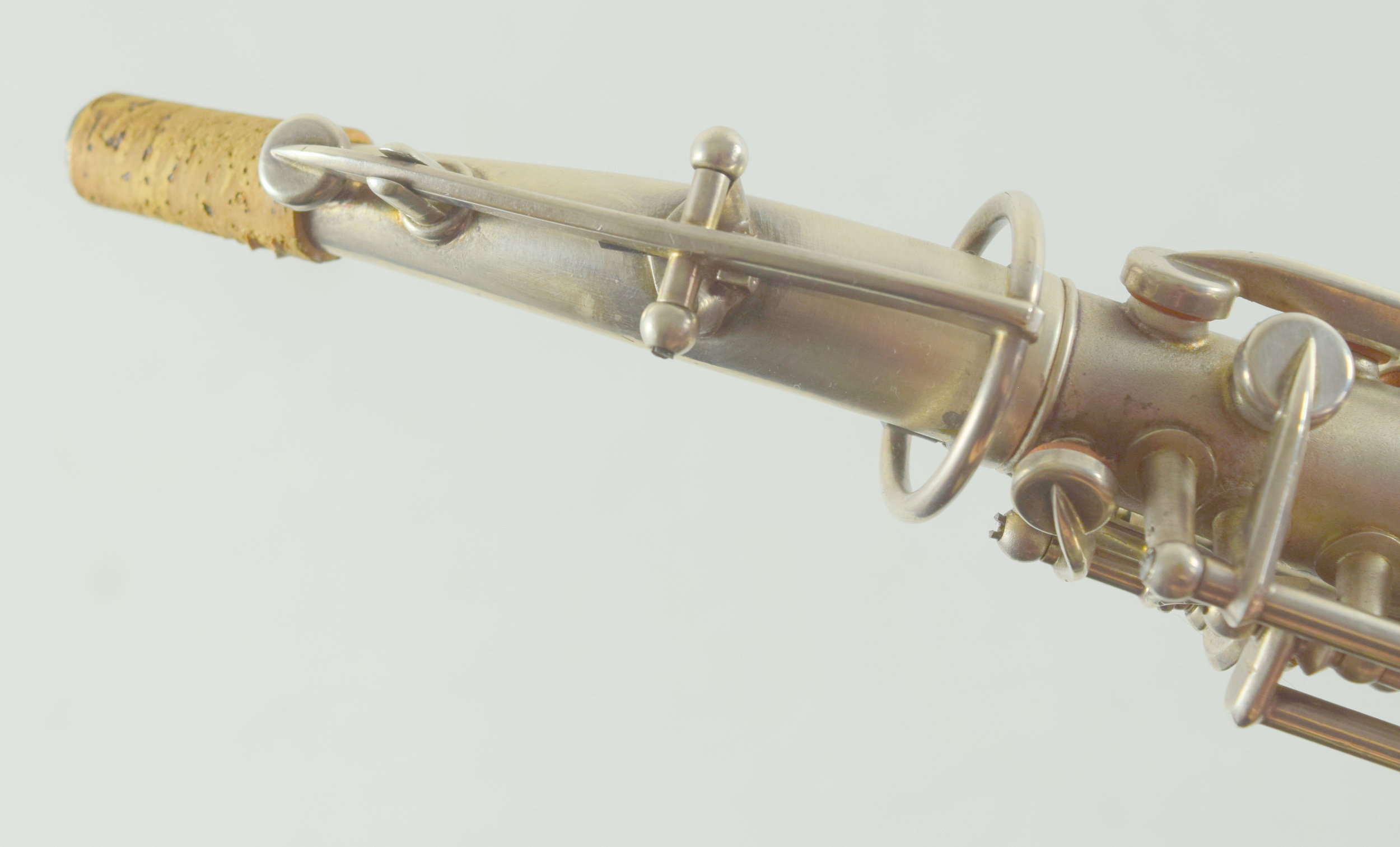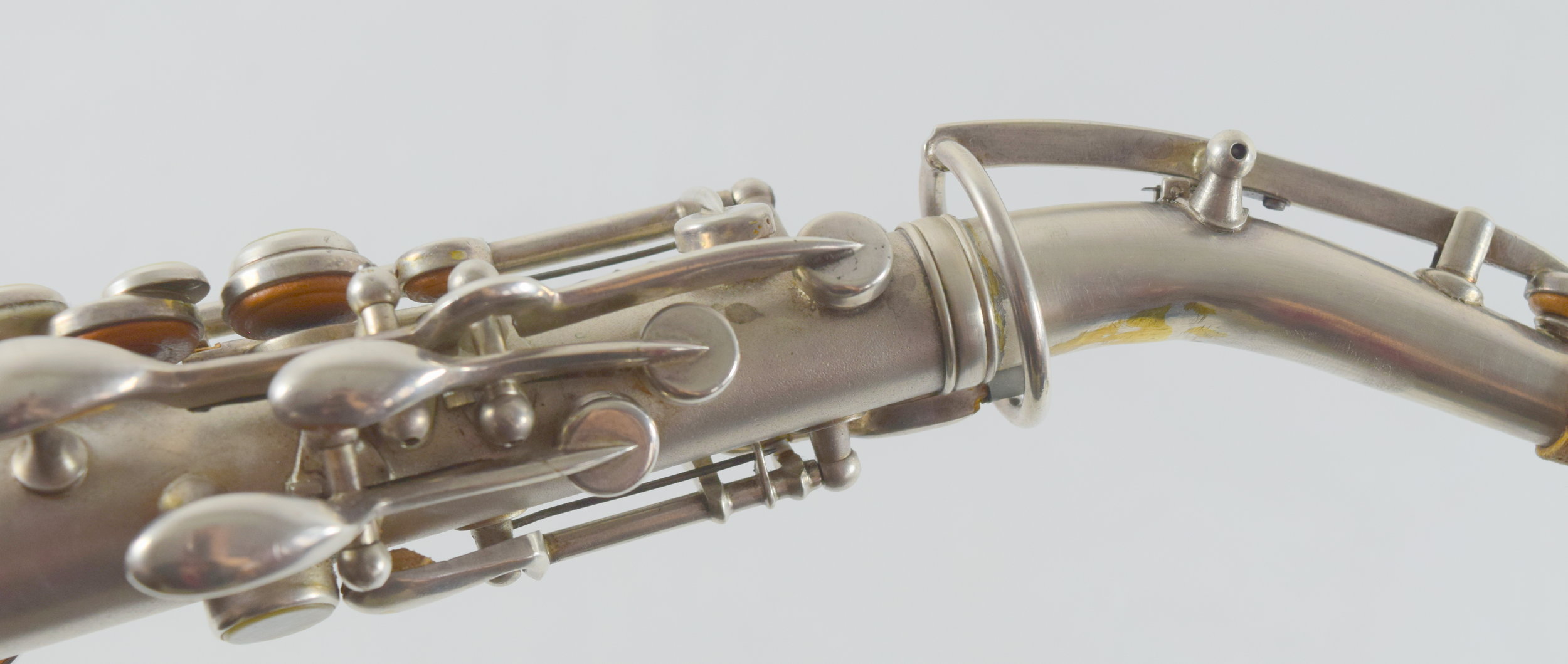 sold out
King Saxello 1924
King Saxello in original silver plate with gold wash bell.
This horn had a recent overhaul inspected and gone through by my own tech. At some point the neck got whacked and slightly damaged. It was straightened well and my tech thought best to leave it as is, playing extremely well with only a cosmetic issue at this point.
Pads are new, well fitted and well seated. The horn is quite clean and fully ready for serious use.
Comes in a non original soprano case that was fitted well to the saxello. No mouthpiece included but let me know if you need one.