Selmer Mark VI Tenor Sax #80xxx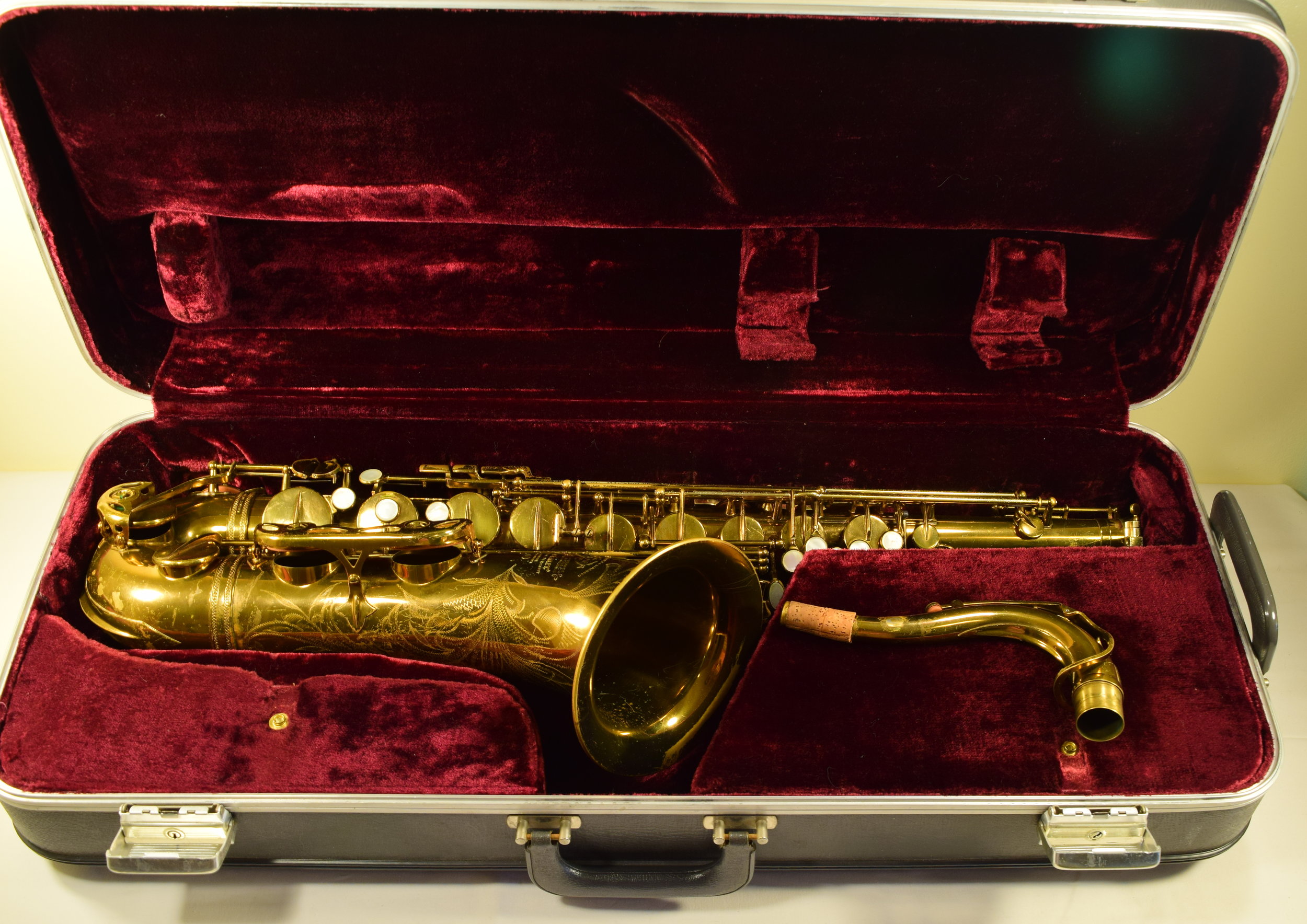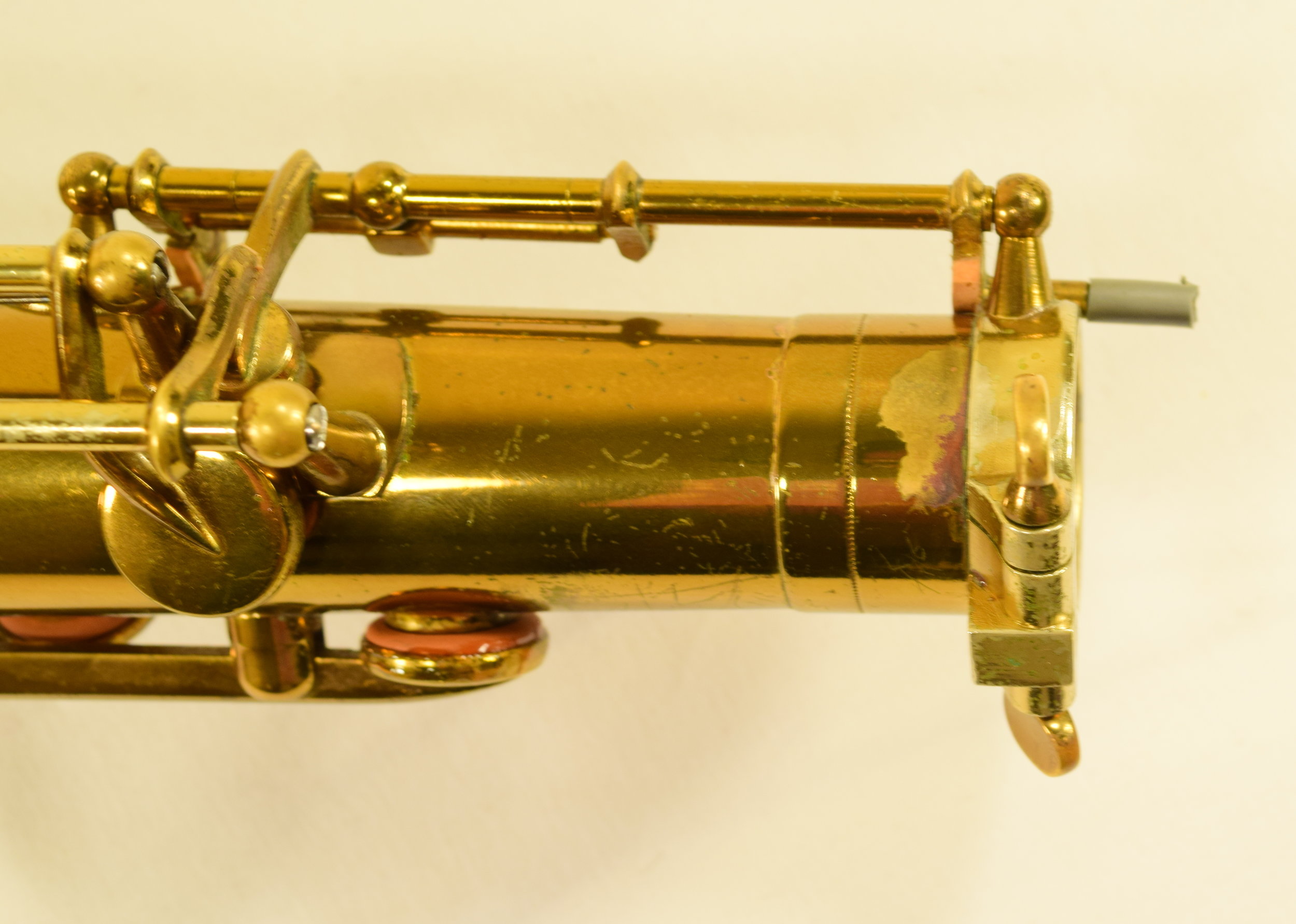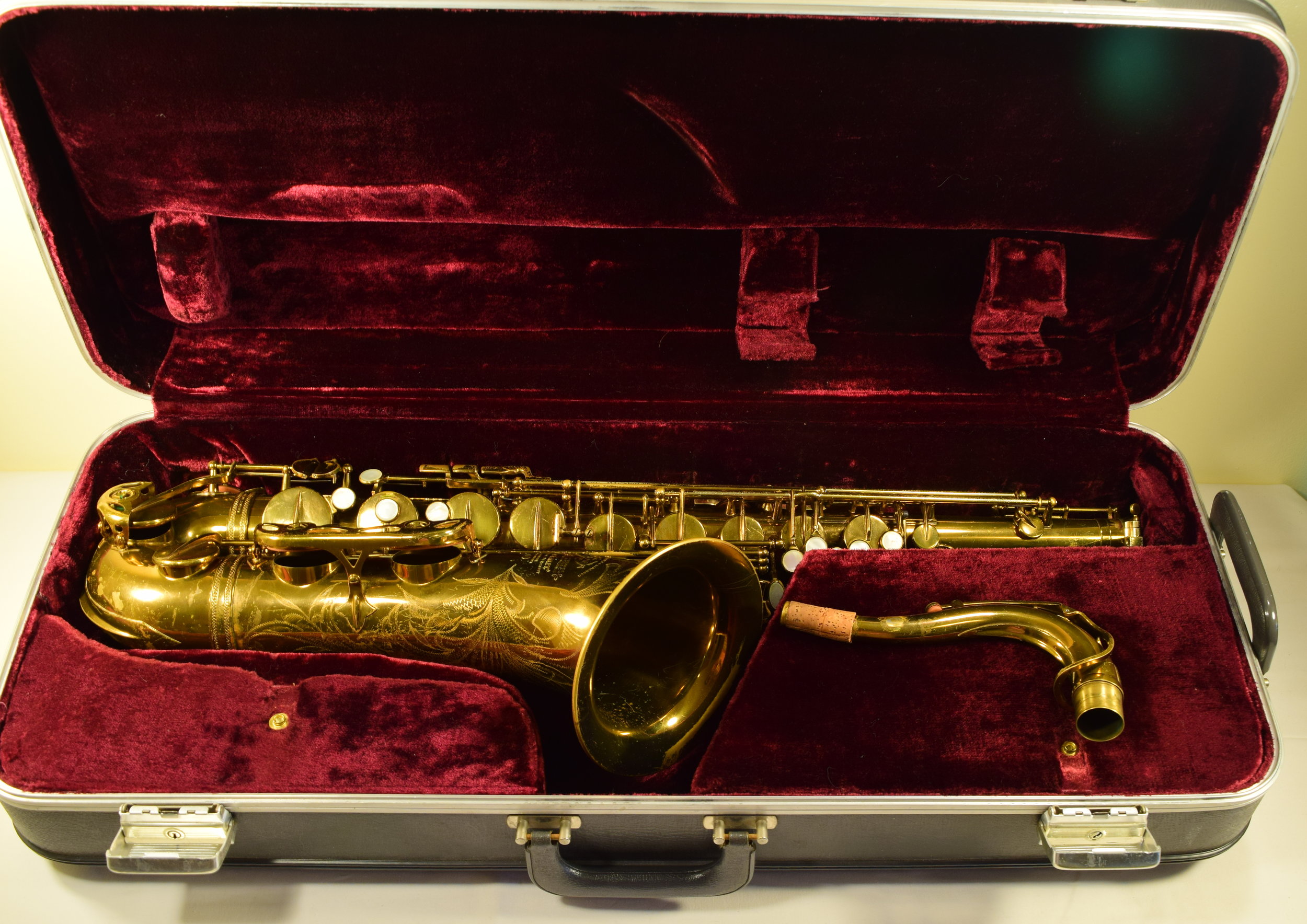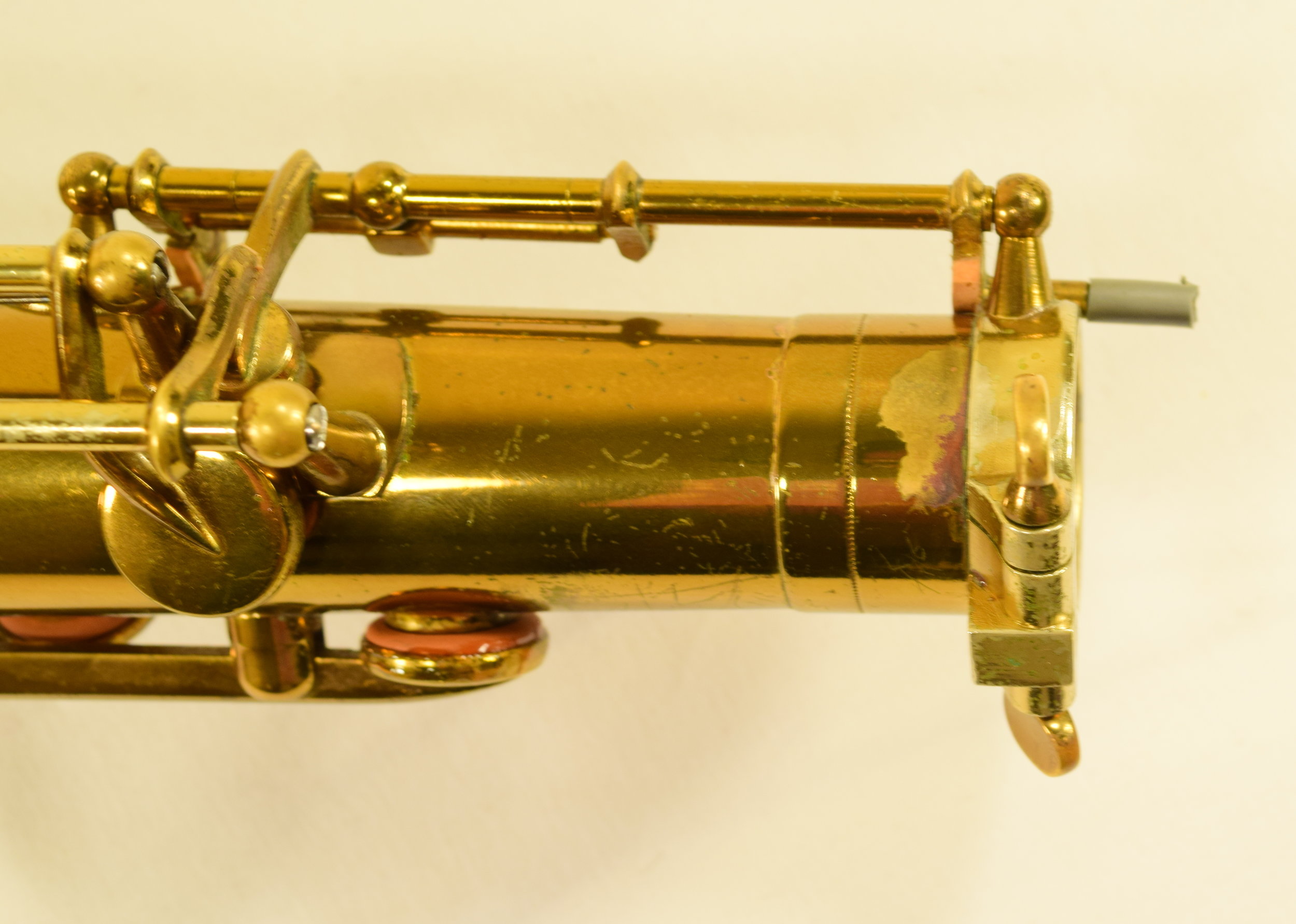 sold out
Selmer Mark VI Tenor Sax #80xxx
Here is a very desirable horn. A 1959 Selmer Mark VI tenor. #80xxx.
Original lacquer in the 80-85% range.
USA engraved.
Matching neck from which a pickup was expertly removed.
This horn has obviously been played and well cared for spending most of its life with a single owner, now retired from playing.
I brought it to my own tech, Mike S of Worcester Ma who did a superb job on it. He overhauled two horns I sold to Dave Liebman and several Selmers Conns and Bueschers I sold to Jerry Bergonzi. They like his work , I think you will too.

You can one of the future stars in jazz Tucker Antell take an impromptu turn on it, I'm sure he could do a lot more with it if he spent more time with it. He loved it, I think you will too.


There are no issues to be addressed, it is ready for you use at the highest level. Comes in the original Selmer case as shown, this is the one with latches, not a zipper. Clean, functional and odor free.