Yanagisawa S-6 soprano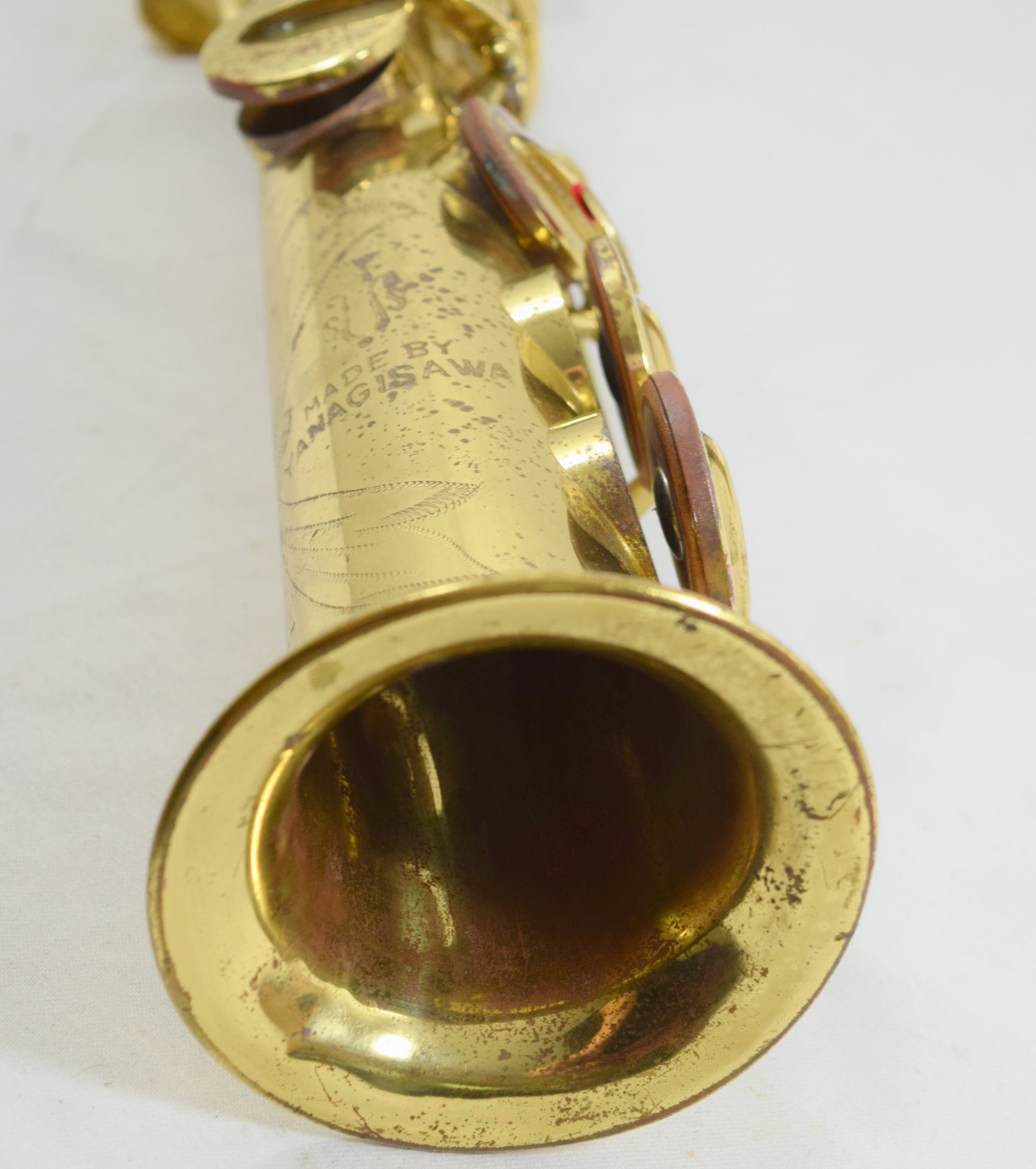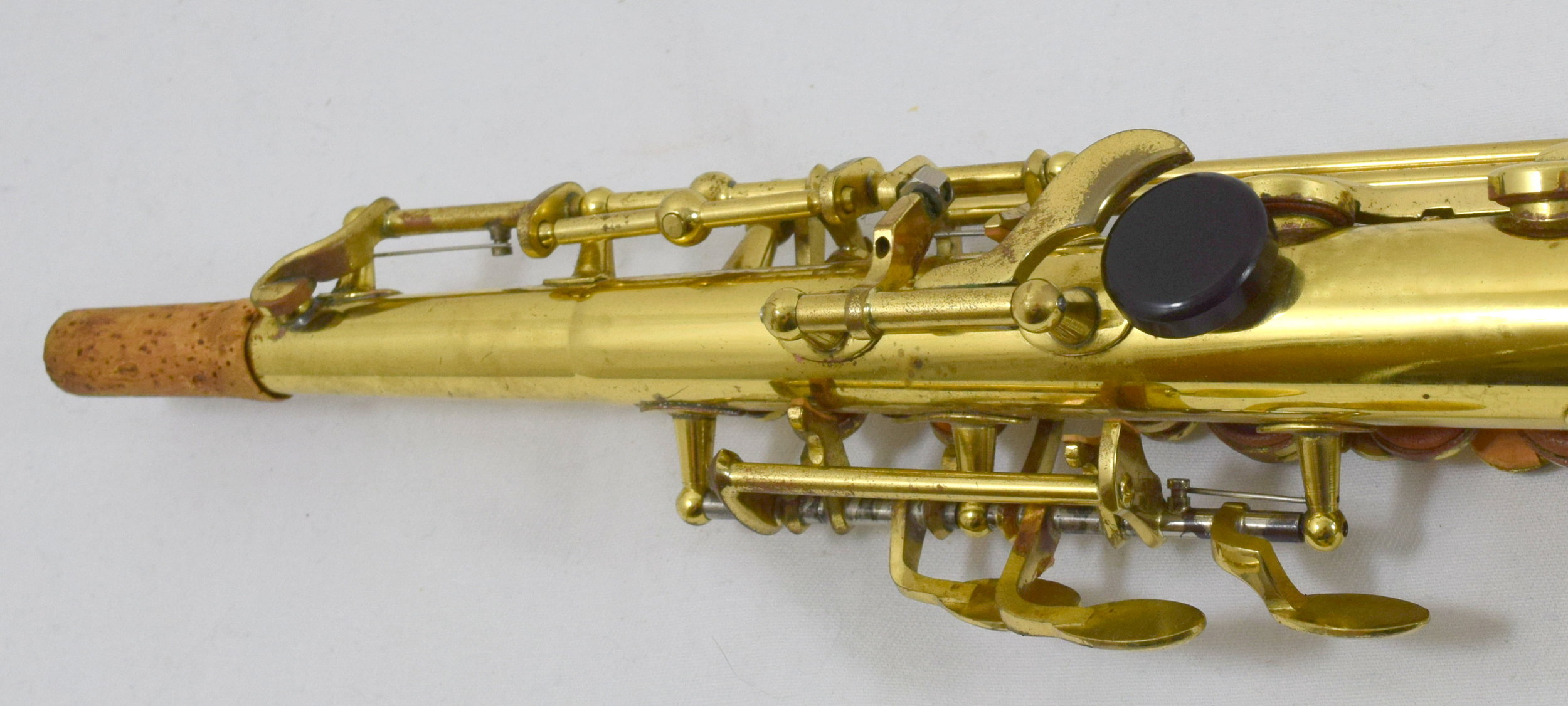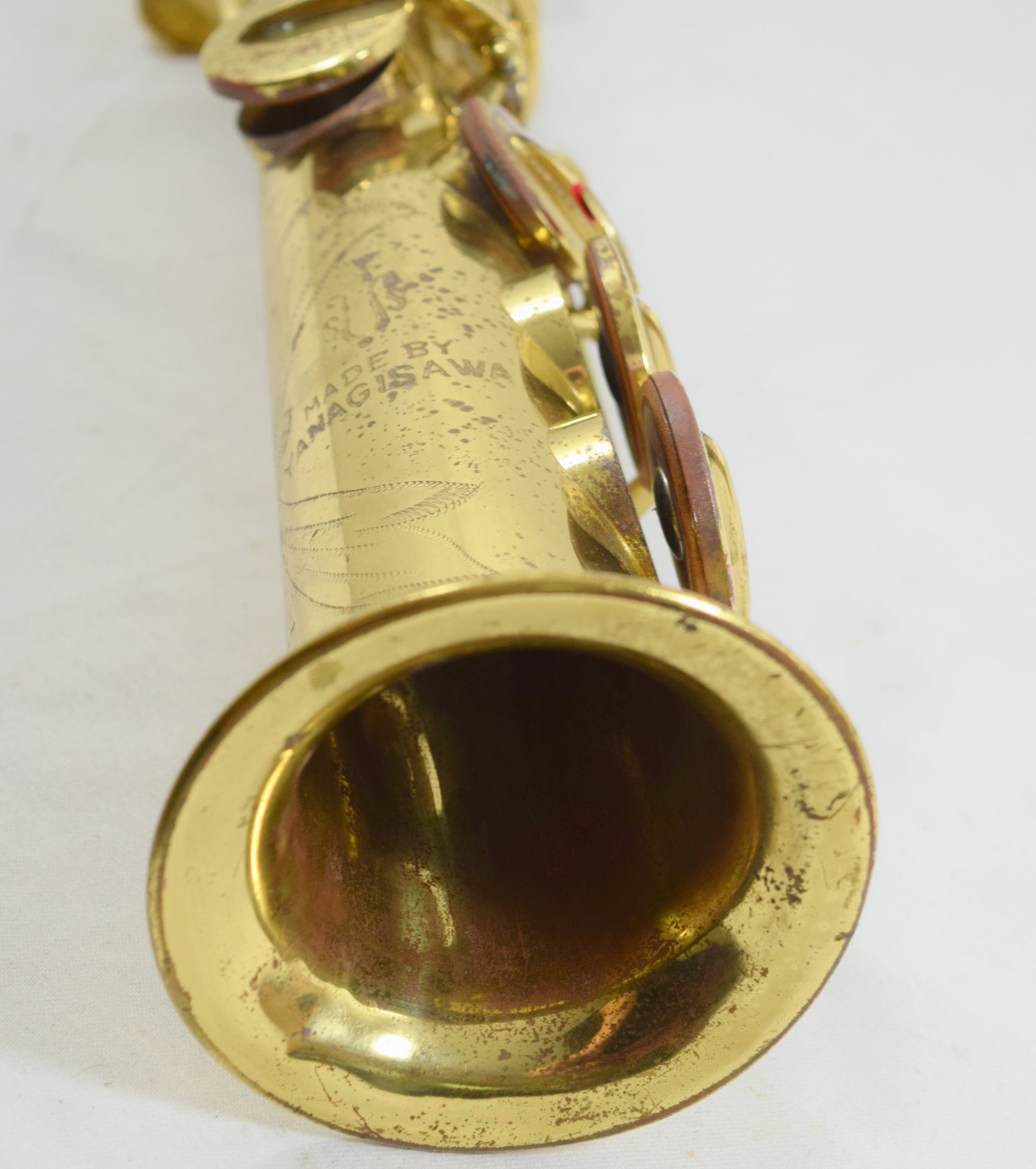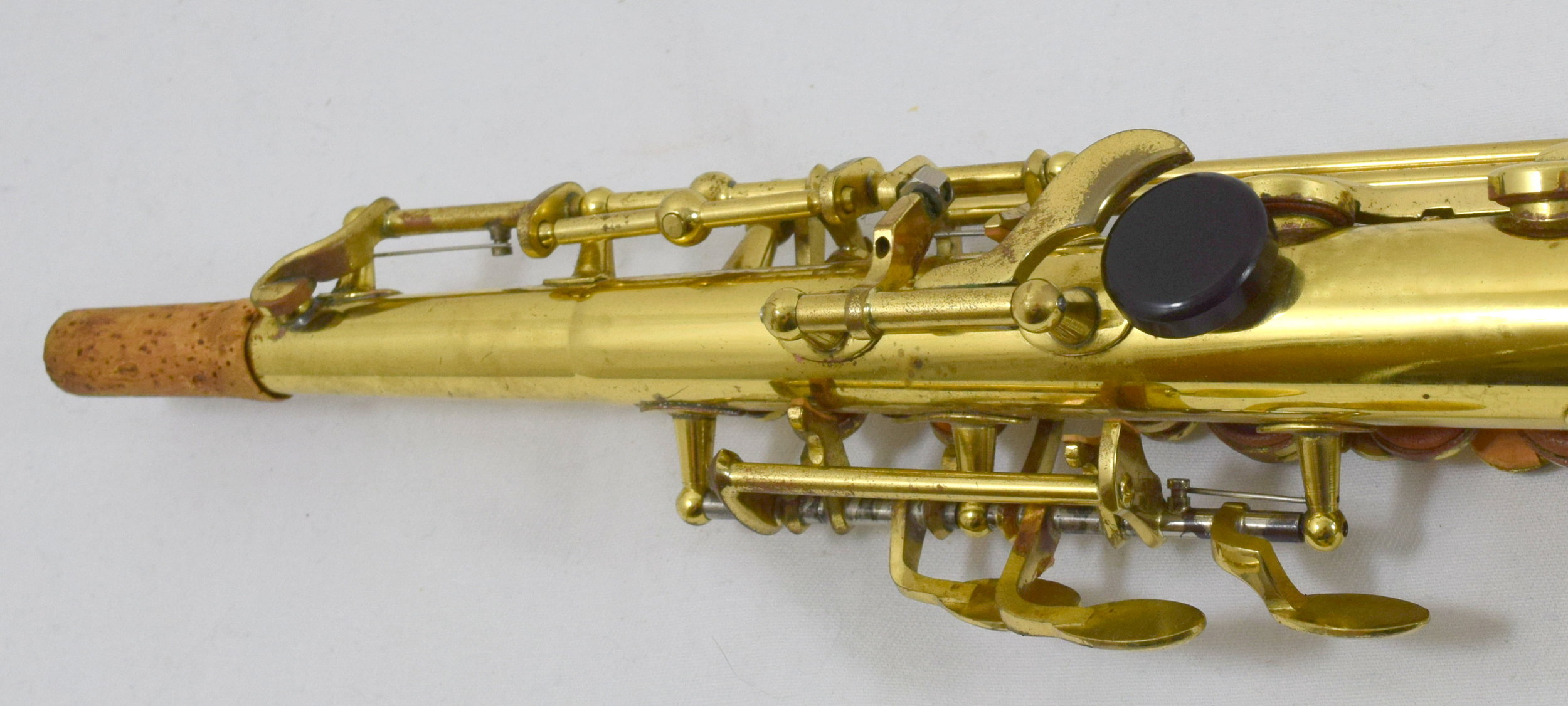 Yanagisawa S-6 soprano
Here is an original lacquer 1975 Yanagisawa S-6 model soprano sax.
Keyed to high F#.
This horn is playing top to bottom on a mix of pads. A number of them are recent particularly the right hand. Bell pads look older but are seating.
The tone is exceptionally nice and these one piece sopranos are among the very best and most underrated of all sopranos.
Lacquer wear from living near the ocean but mechanically the horn is in great damage free shape.
It comes in an older black pro tec in good functional condition.