Buescher Top Hat & Cane Tenor #346xxx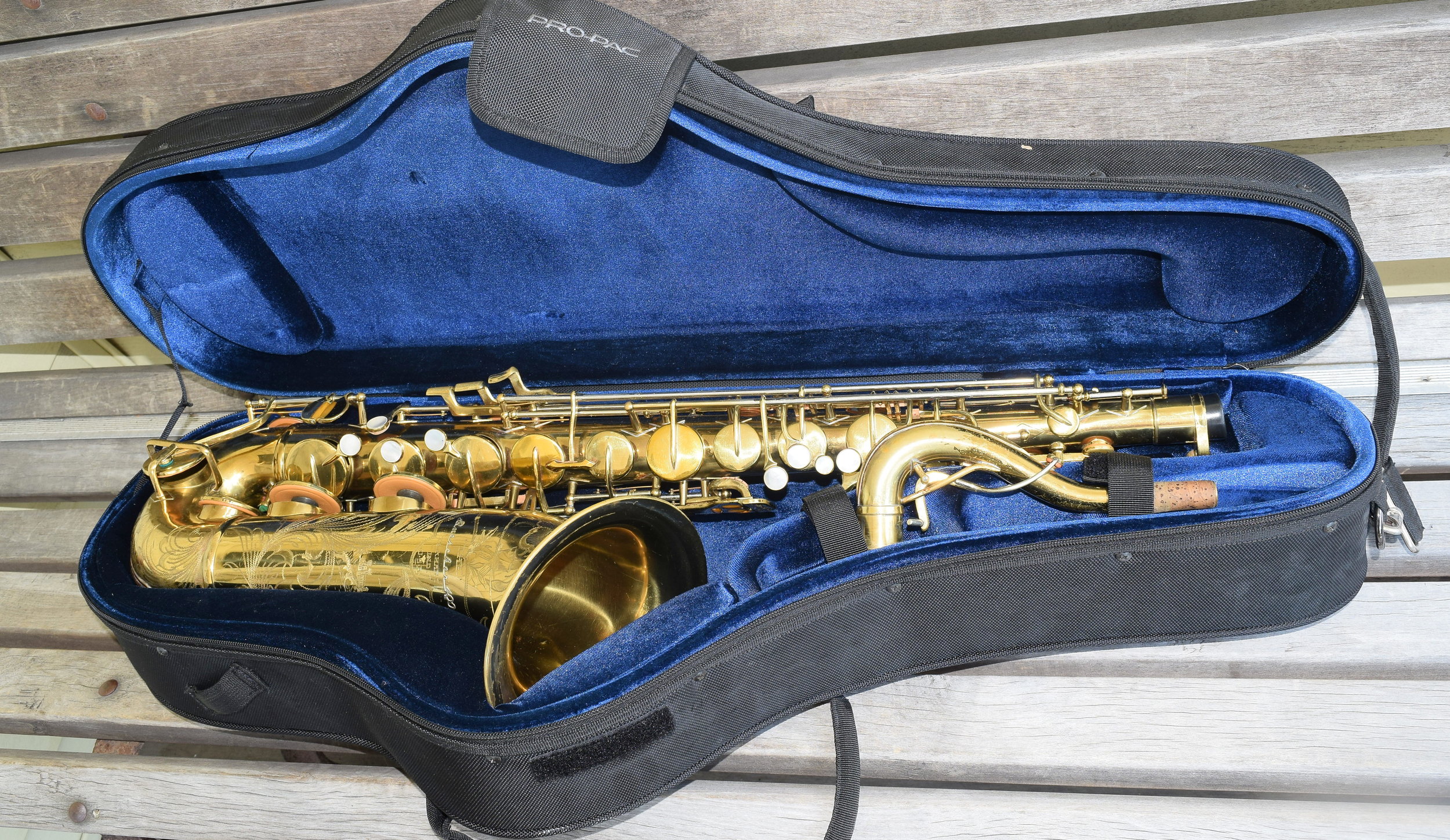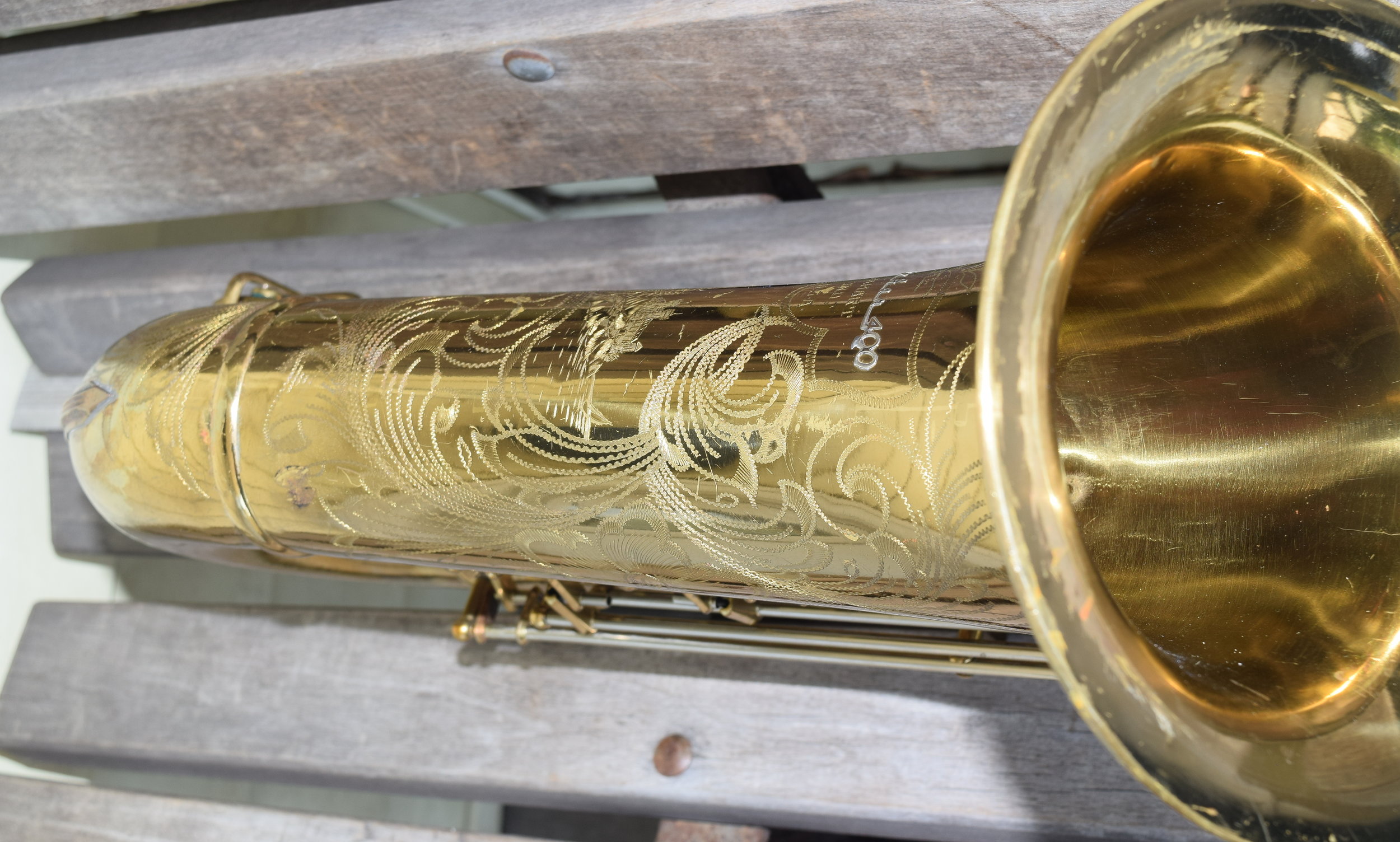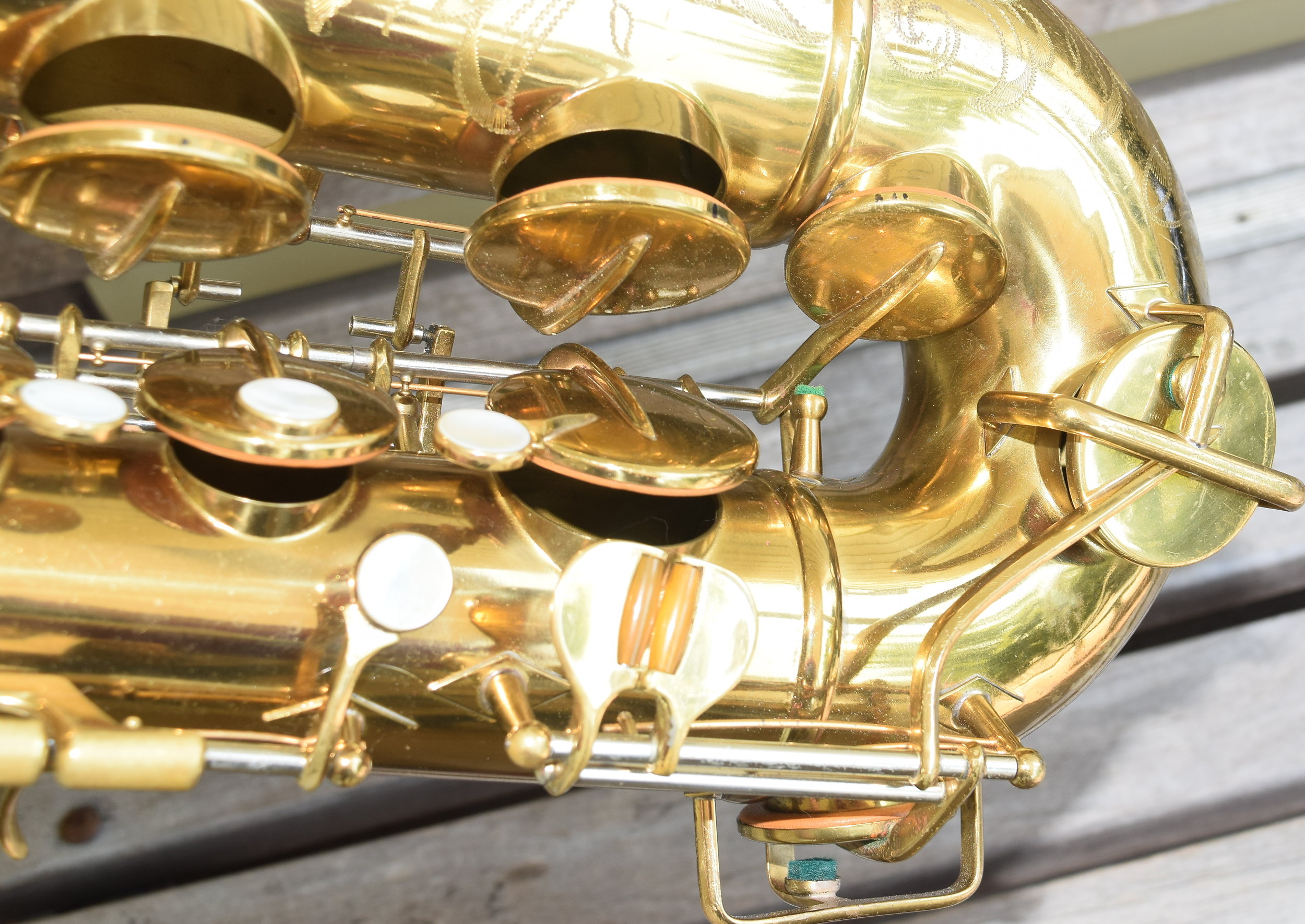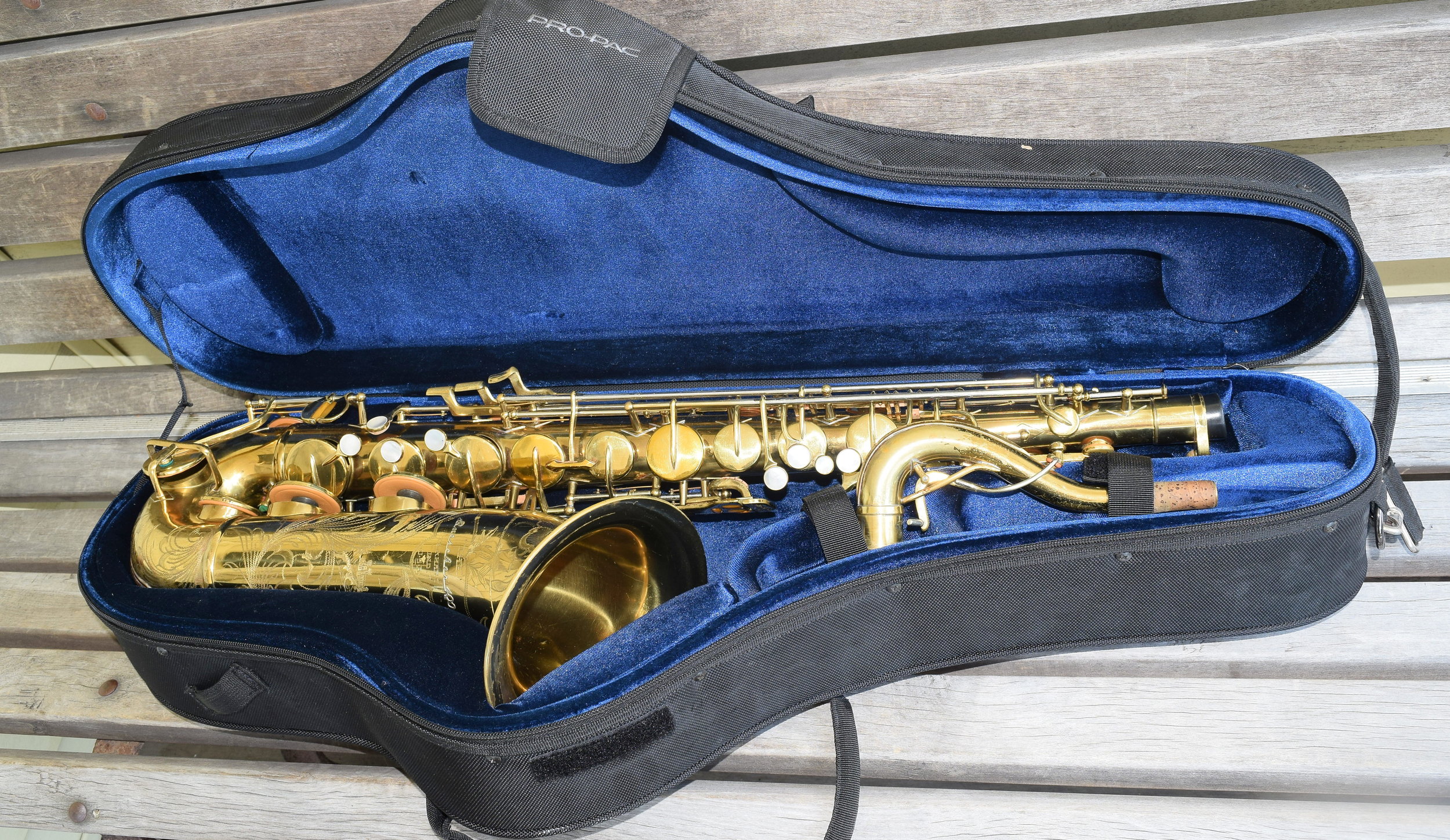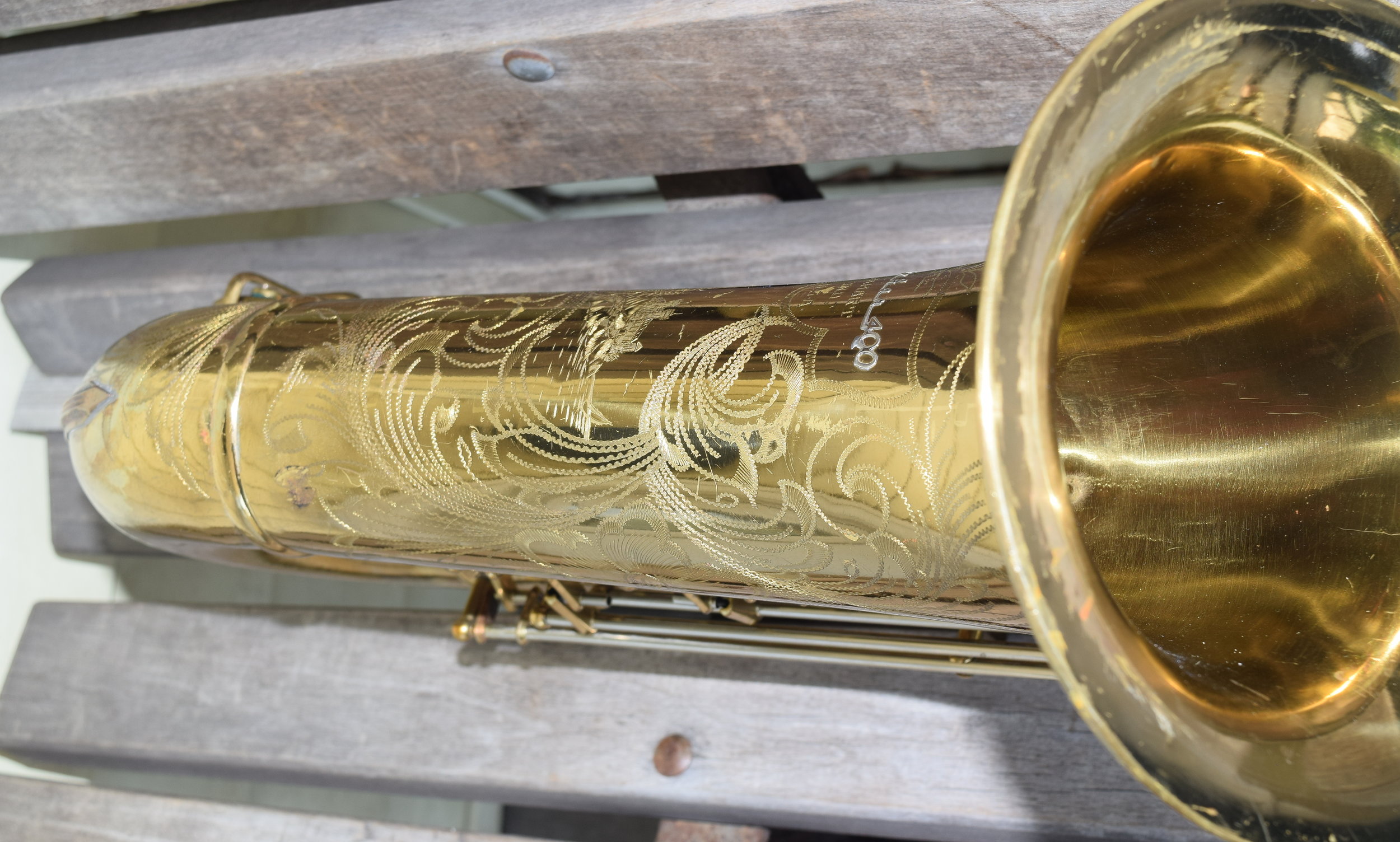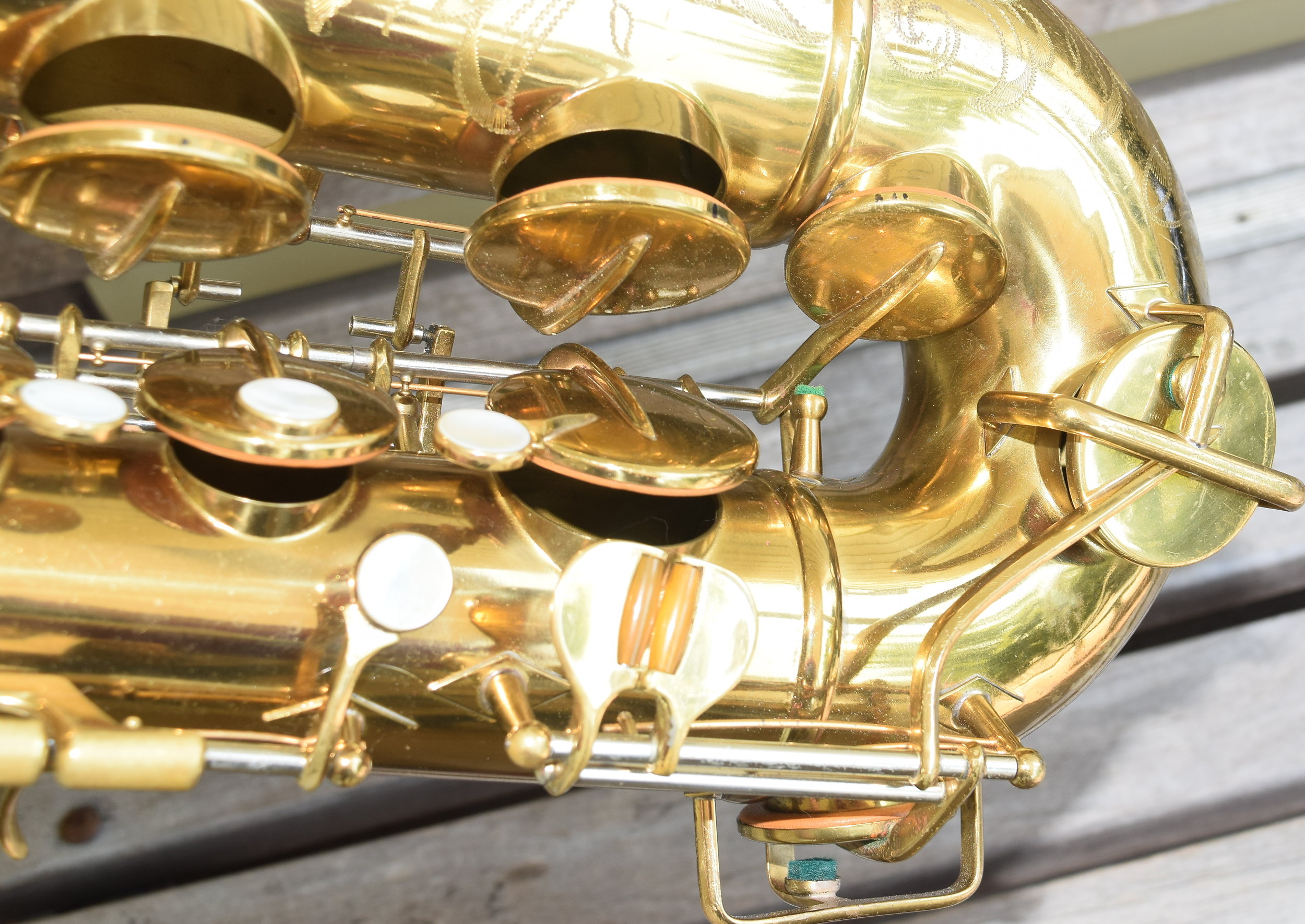 sold out
Buescher Top Hat & Cane Tenor #346xxx
Offering a beautiful Buescher Top Hat & Cane tenor for all you THC fans.
Its the earlier B11 edition # 346xxx from 1951
Its an original lacquer beauty that came to from a pro player and with a pro overhaul done right.
The horn plays big and effortlessly with a huge rich tone. The whole setup is very dialed in and the feel is particularly nice and smooth.
It has modest age appropriate wear but no issues and ready for pro use at the highest levels.
Comes in a near to new Pro Tec XL.