Conn New Wonder II tenor sax-Gold Plated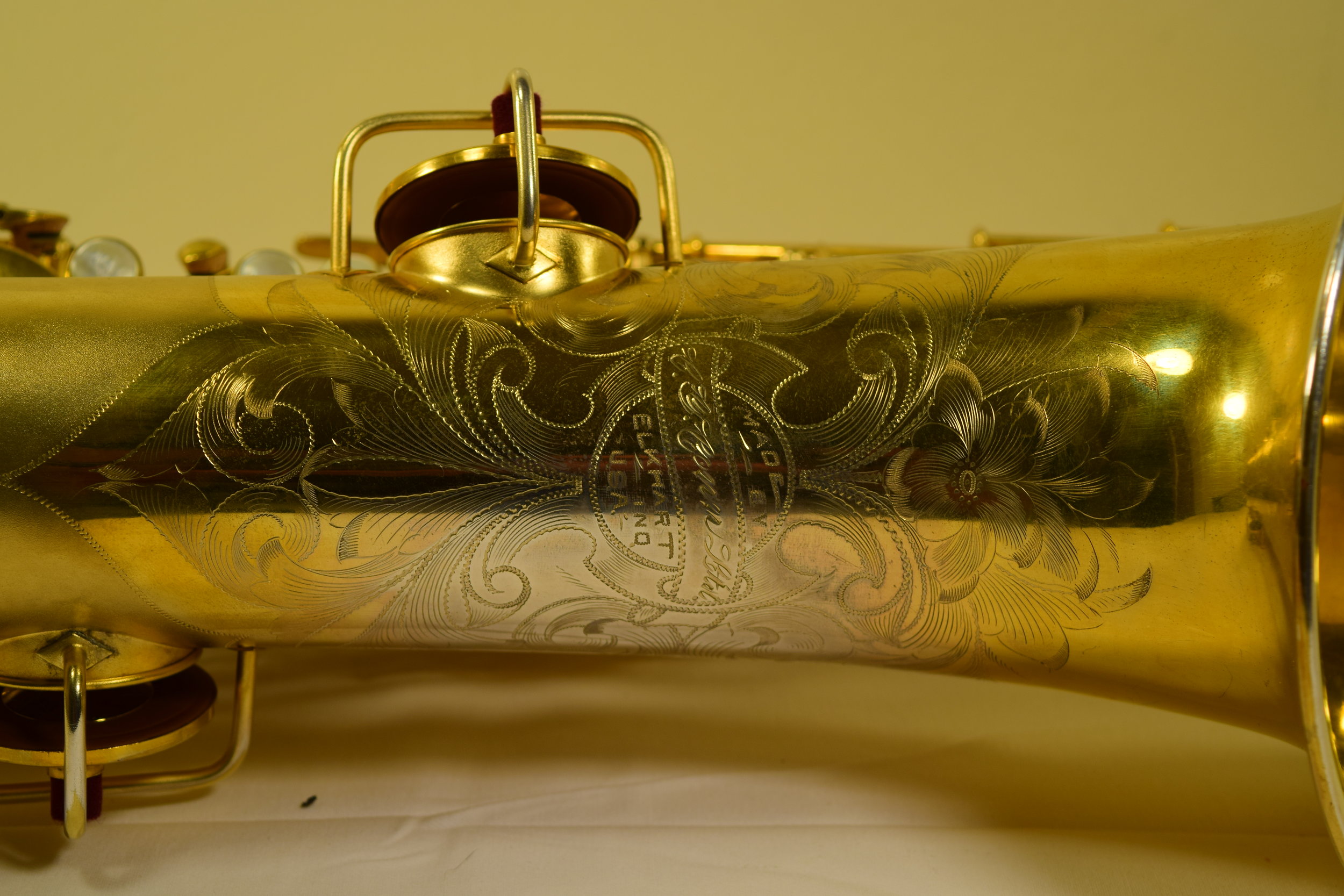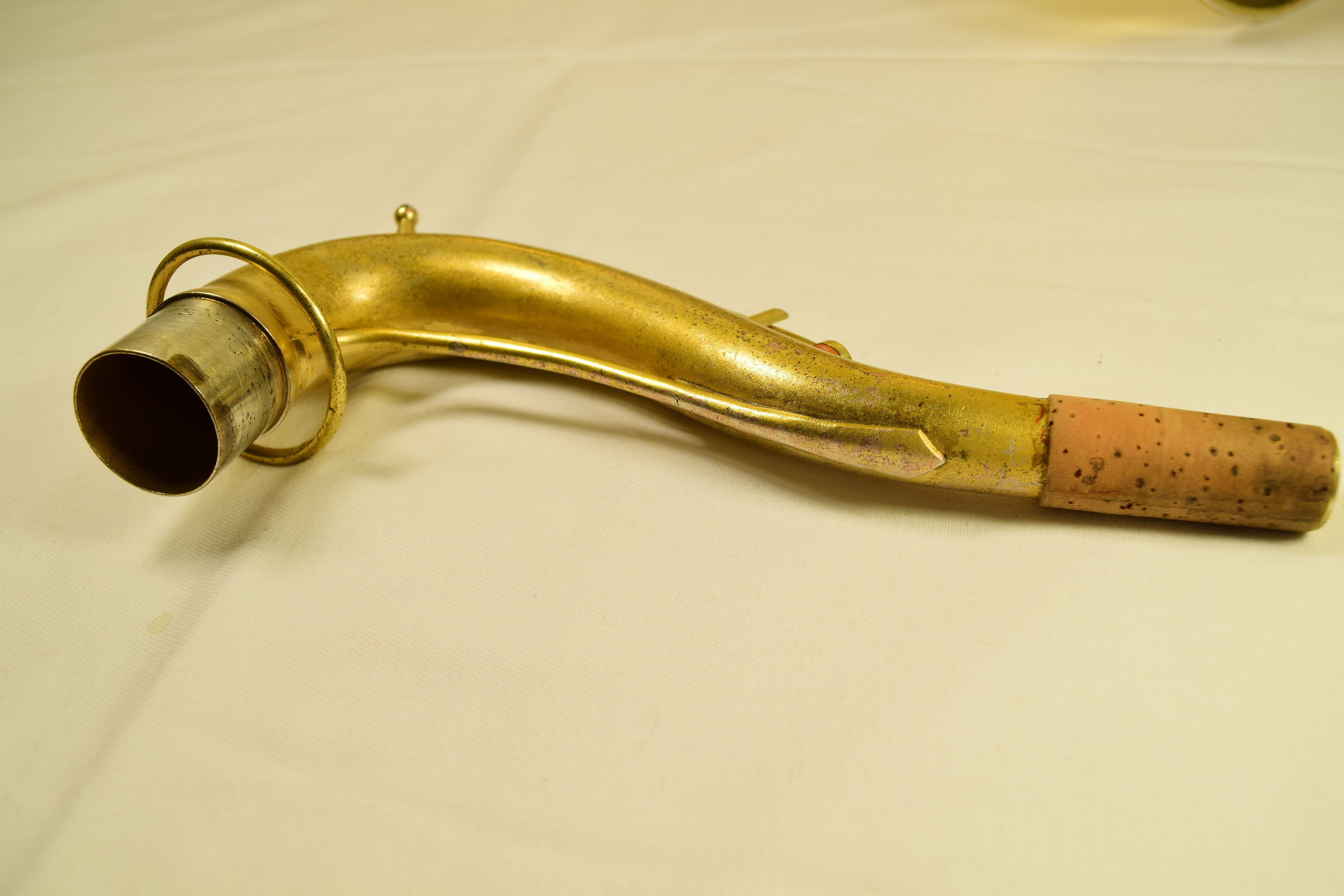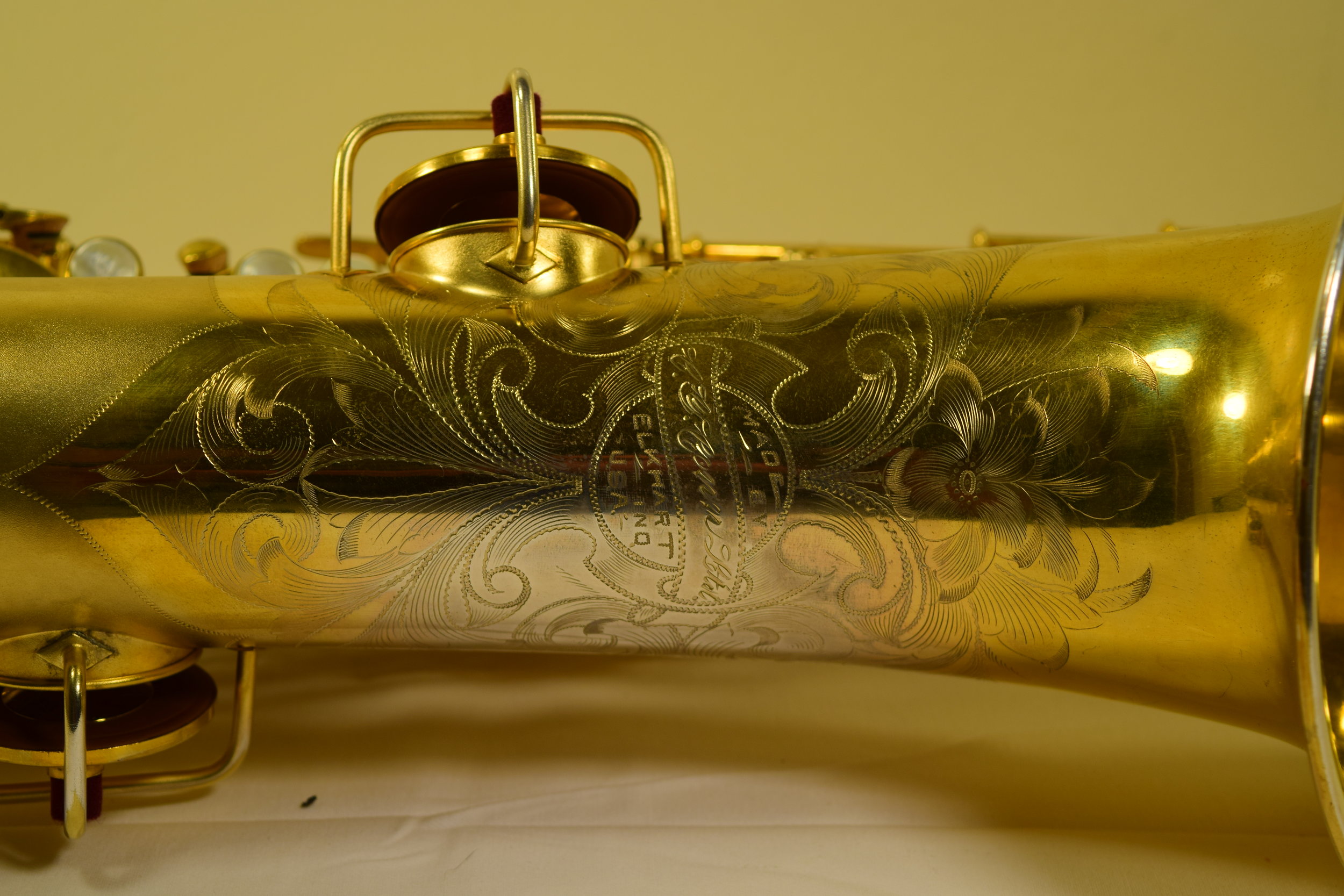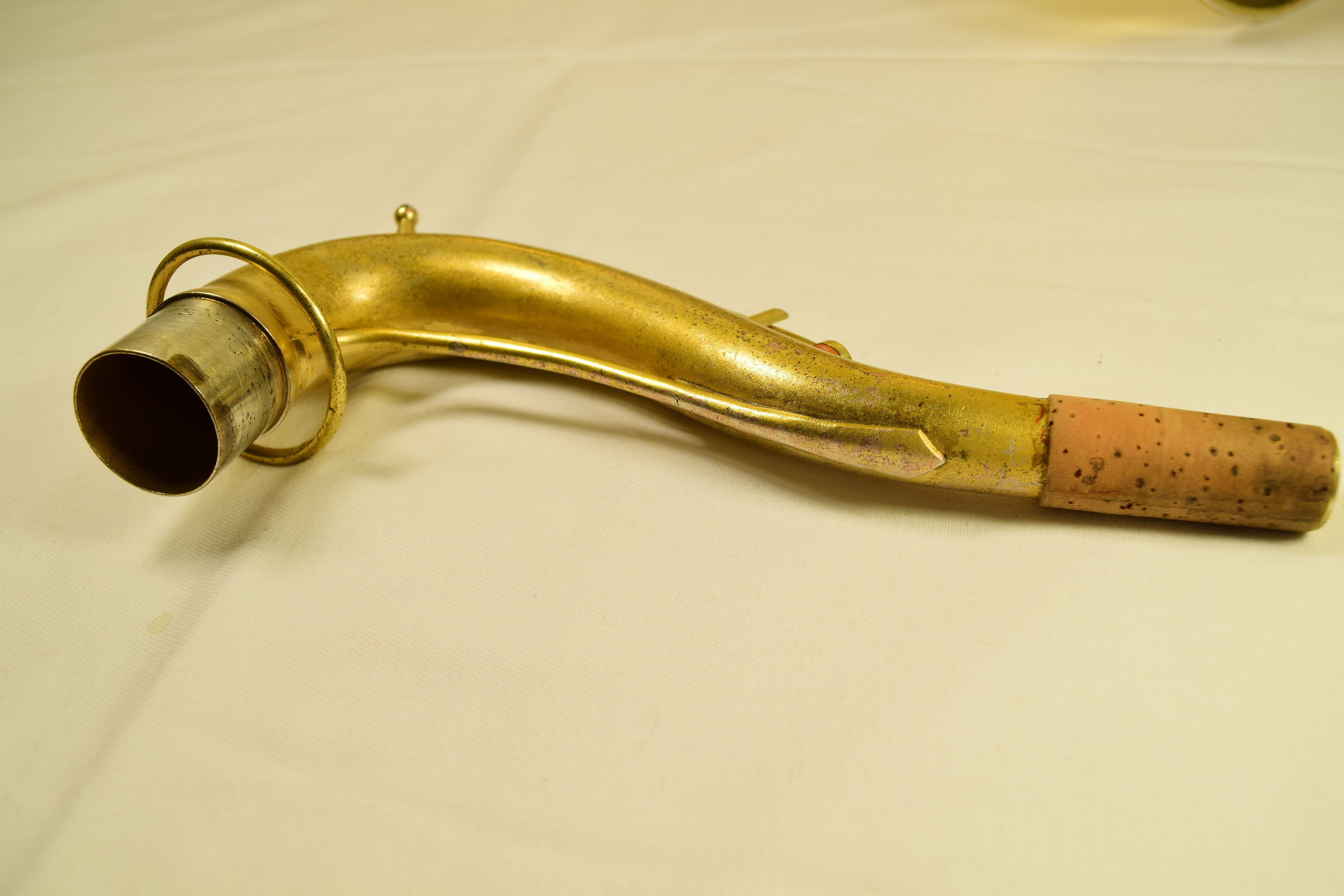 sold out
Conn New Wonder II tenor sax-Gold Plated
Conn Chu 207k gold plated at 90+% original gold plate tenor. It has new music medic pads and gold resonators. The horn has less than age appropriate wear. The neck has some plating wear and tarnish and the bell engraving area is down to the sliver plate in one area.
This is a tremendous player with a huge, warm and complex tone. It has a great pro set up and new overhaul. Silent action and perfect in tune key height. Neck has never been pulled down and the body is straight. Only dent is in the bow guard. Rare condition for one of these.

My friend Tucker Antell, one of the rising stars in jazz took an impromptu trial of it which you can hear in the video. It is ready for use at the highest levels with years of use on this fresh set of pads.

My own tech who works for many of the best pro's in New England went through it and found the work and setup to be very high quality.

The case is a Bam Classic case that fits it well. This is an excellent case that sells for $275 new on Amazon.